If you're going to see the countryside at all during your trip and have the flexibility to go where and when you want, you're probably going to need to rent a car on your vacation. And with that necessity comes the dreaded task of deciphering, understanding and being comfortable with varying car rental rules and regulations, so you don't make costly rental car mistakes.
We've been renting cars for years all over the world, but no matter how many times we've done it, there's always something that surprises and confounds us.
» You might be interested in How to Choose the Right Car Rental Company for the Best Experience.
If you don't have your facts straight when standing at the car rental counter, jetlagged and bleary-eyed, dozens of other customers impatiently waiting behind you, you may be bamboozled into services and extras you don't need. In this post, we will cover 12 of the most pervasive car rental mistakes, so you can avoid them.
» You might also want to read about these top travel scams to avoid.
Avoid These Costly Rental Car Mistakes
This list of 12 costly car rental mistakes you don't want to make serves as a cautionary note to you as much as a reminder to ourselves, so we don't fall into the car rental trap next time we're headed out on the road.
As every situation, every car rental company and every country you may be visiting has varying rules and regulations, not all of these mistakes may apply, but it's always good to be prepared and aware!
Mistake #1: Buying Extra (Unnecessary) Insurance
The most obvious, and the most costly, mistake people make while renting a car is buying extra insurance that isn't needed. We've made this mistake more than once, I hate to admit.
Many rental agencies offer insurance coverage for a per-day fee, like Supplemental Liability Insurance, Loss Damage Waiver (LDW), and one or two others. If you don't know what all of these mean, how do you know if you need them or not? Since you have to use a credit card to rent a car (in most cases) you might already be covered by the credit card you use to pay for the rental.
Before you rent a car, you should always check your credit card coverage to make sure your card offers coverage, and exactly what it covers. When our rental car sustained damage in Spain, where we had already been talked into buying premium insurance (which of course did not cover the type of damage sustained), we learned that you must refuse the coverage offered by the rental car agency to receive rental car insurance benefits from your credit card.
All four major card networks offer rental insurance, but the benefits and requirements vary substantially. Some only offer secondary insurance, which will kick in after the coverage you have on your own personal car insurance policy. Others, like the Chase Sapphire Preferred Card, offer primary car rental insurance at no extra charge.
Needless to say, if you're planning to use your credit card for rental car insurance, you should read all of the fine print before you go. Here is a pretty comprehensive article on credit card insurance coverage to use as a guide, but double check your own card's benefits so you know for sure.
Mistake #2: Not Refilling the Gas Tank Yourself
If you're too lazy, or in too much of a hurry – as we once learned the hard way, to stop at a gas station on your way back to the airport, then you should bet on spending way more on gas than is necessary – and I mean WAY more. Not only is the per gallon price the car rental agency charges more than you would pay at a gas station, there's that little disclaimer you probably didn't read when you chose the lazy way out.
According to Budget's website, when you select their fuel plan, you can bring the car back without filling up the tank and they'll "charge you for a full tank of fuel at a reduced price per gallon". Did you notice that in the fine print? Even if you bring it back with an only half-empty tank, they will charge you for a full tank anyway. "Any fuel left in the tank at time of return will not be credited."
Instead of paying the exorbitant prices per gallon charged by the rental car agency, just build in extra time to get gas on the way back. To avoid the frantic search for a gas station, take note of any that you see while leaving the airport, so you already know where to go when you return.
Mistake #3: Not Using Discount and Coupon Codes
There are dozens of possible discounts you could use when renting a car. The most obvious is to use a budget or discount booking tool to find your car rental. For example, I priced a car rental directly through the rental agency website and then found a deal for half that price through Priceline.
Many credit cards and banks offer their members discount codes to use when booking a rental. My bank offers a great discount, plus other perks like free additional driver, when I use their code. Some Visa cards offers discounts on car rentals too, as does AAA.
Sometimes you can even find discount codes online or directly from the car rental agency. It pays to look around for a code before booking. You can often save up to 25% on the rental fee.
Do be aware though that when you rent through a network, like rentalcars.com, that you won't get the car rental agency's perks, like Hertz Gold Club perks.
Mistake #4: Not Joining the Club
If you're not signing up for the rental car agency's club program, you're leaving perks and money-saving benefits and discounts on the table. One of the biggest perks to being a club member is the ability to skip the long line and walk right out to your car instead.
Programs like Hertz's Gold Plus Rewards allow you to skip the counter, find your car's lot number on a board and then drive right off without waiting. You'll also earn points toward future rentals and upgrades, plus get an extra driver added, and all of this is free.
Almost every car rental agency has a rewards plan, so be sure to check that out online before you go. The price you pay through the agency might be more than through a network, but the perks might make up for that.
Mistake #5: Turning Away Award Points or Miles
You're a savvy traveler, so you know you can earn free travel by saving up enough reward credits, so you would never turn away your earned miles intentionally, right? Maybe you are and you don't know it. If you haven't signed up for the car rental agency's free award program, you are definitely leaving award miles on the table.
Even if you're not a member of their program, you can often get bonus miles on an airline or hotel award program. Most car rental agencies have partnerships with the major airlines and hotels to offer award miles for car rentals.
For instance, with each qualifying car rental with Budget you could get 1,000 Best Western Rewards points or 500 Hilton HHonors points. Or you could earn 500 miles per rental in American Airlines AAdvantage miles. It pays to look into the additional miles perks that are offered by the rental car agency so you don't leave valuable miles on the table. Learn how here.
Mistake #6: Paying for a GPS or Extra Services
You're in a new city and you don't know how to get around. A GPS offers great peace of mind that you're heading in the right direction and won't get lost down some back alley somewhere, but you don't really need to spend $14.45 per day to rent one from Budget, or $12.99 from Enterprise.
Instead of paying these costly rental fees, you could just use Google Maps on your mobile phone, even if you don't have a sim card or data. If you download the off-line maps for your destination before you leave home, you can use the phone on airplane mode to give directions. Or just purchase a sim card at the airport when you arrive before picking up the car. Sim cards are
we picked up a used Garmin GPS unit on eBay and load it up with the latest maps for the city we're headed to. It'll cost you around $40 for a used one, or $80 for a new GPS on Amazon. It'll pay for itself in just one week-long car rental.
Other services are also a costly car rental mistake. I know it's terribly inconvenient to take along a child's car seat, but doing so could save you $70 over a week-long car rental.
Did you know that you can actually rent a mobile phone with local SIM card from the car rental agency now? How about paying $7/day for "extended roadside assistance" when you already pay for services like AAA. Satellite Radio will cost you another $7/day.
Mistake #7: Pairing Your Phone with Bluetooth
Most cars now offer the ability to pair your cell phone with the car's navigation or satellite system through bluetooth. That's great because it allows you to play your music or make a hands-free call. But beware that when you're setting it up it will ask to sync your contacts and phone details. If you select yes, all of your personal information will be loaded into the car and will likely remain there for future car renters to access.
The last car we rented was still loaded with the previous renter's information and we were able to access his name and personal information, as well as access is contacts and call logs. Do you really want that information floating around out there?
Mistake #8: Ignoring Existing Rental Car Damage
Whenever we rent a car, we spend the first 5 minutes scouring the outside of the car for any pre-existing damage, then we document said damage on the provided diagram as well as with time-stamped photos. This is the only way to be sure that damage someone else made to the car before you took possession doesn't get billed to you. You can be 100% certain that they aren't going to just take your word for it, if you have no evidence.
Doing a walk-around of the car when you return it, and take note of any differences you see compared to when you picked it up. The drop-off process has been streamlined so much that you rarely even see an employee at the return, but you need to have proof if they find something.
The problem is that if they find damage on the car after you've dropped it off and left the airport, you have no way of proving that the damage was was actually there when you left it. Sure, 9 times out of 10 there won't be a problem, but in that one case when you're charged for damage, you'll definitely wish you'd stuck around for an inspection.
Mistake #9: Failing to Note Specific International Rental Laws
Have you ever heard of a road tax charge? In some countries, like Italy, you'll be charged $5 a day for this fee. An environmental fee of up to $10 a day may also be added. Also in Italy, there is a mandatory $20 per day fee for theft protection. When renting in Mexico, third-party liability insurance is mandatory and will not be covered by credit card insurance.
Ireland is one of only a handful of countries where Collision Damage Waiver (CDW) is not provided with a rental. Check your credit card to see if you're covered or expect to add that coverage. The point here is that every country has their regulations and handle car rental differently. Before you rent in a new country, be sure to check the rules so you know what to expect.
Mistake #10: Taking a Rental Car Over the Border
There are special rules that apply any time you drive a rented car or truck from one country to another. We were going to rent a car in Portugal and drive into Spain on a trip we took last fall, but quickly decided against that plan when we saw the astronomical fee the rental agency was going to charge us to drop off the car in a different country. It was around $650.
If you're just driving the car into another country and back, you probably won't pay an extra fee, but you might be voiding your insurance, and you might be detained at the border by customs. Always ask for the rules before doing this. And make sure you've disclosed all of the locations you will be taking the car.
One country may require an International Driver's License, while the other doesn't, or the car might require special permits to enter. All of these issues will be costly if you're caught.
Mistake #11: Not Returning the Car on Time
If you rent a car on Saturday and return it on Monday, you very well may be charged for 3 days, rather than 2. Most companies charge on a 24-hour basis, so if you keep the car for 26 hours, you'll be charged for 2 full days. Remember when you reserved the car online and you put in what time you'd pick and and return the vehicle?
Those times might seem arbitrary, but you can be certain the rental car company took note of it and will charge you accordingly. If you return the car late, some companies will give a 29-minute grace period before charging either by the hour or a full extra day. You might imagine that returning a rental car a day or two early would come out in your favor, but you'll probably have to pay for that too.
Some car rental companies will offer you a prorated refund if you return the vehicle early, but others will charge you an early return fee of $15 dollars, or more. You could also end up paying a hefty rate difference, particularly if your shortened rental period means that you no longer qualify for an advertised special rate you received.
Mistake #12: Not Asking About Tolls
Some freeways are still free. But most are not. It is in your best interest to inquire about toll charges while you're at the counter. I've noticed that rental cars in areas near tolls include a fast pass that can either be enabled to work at all toll booths, or disabled so that must stop and pay the toll yourself.
We used the fast pass in Washington DC and up to Philadelphia on a recent trip, and while it was super convenient to breeze through the toll booths, it cost us an extra "convenience fee" of $3.95 per day just to use it. Worth it? Maybe. Maybe not. But you should at least be aware of the policy before you decide.
CONCLUSION
Surely you've made a few of these mistakes yourself a time or two, but now you can avoid these costly rental car mistakes and save the money you would have needlessly spent. What are your tips for avoiding car rental mistakes? Share them in the comments!
Like this post? You can pin the images below to your Pinterest board to share with friends.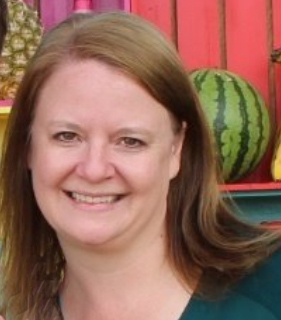 Laura Lynch, creator and writer of Savored Journeys, is an avid world traveler, certified wine expert, and international food specialist. She has written about travel and food for over 20 years and has visited over 75 countries. Her work has been published in numerous guidebooks, websites, and magazines.