From the lush jungles of thriving greenery to the whisper of waves crashing on pristine beaches, Costa Rica is a slice of heaven for outdoor enthusiasts. Whether you're hunting for adventure or looking for a serene escape from your everyday responsibilities, this country has everything you need hiding in its folds.
This 10-day Costa Rica itinerary will have you enthralled from start to finish, even if it's just a stop on your Caribbean cruise. However, if you wish to experience this country to the fullest, a prolonged visit is crucial to understanding its captivating complexities. 
While it might be intimidating to navigate these diverse environments, a 10-day itinerary is a perfect way to fit in all the crowning glories of Costa Rica in your trip.
Unsure what amazing areas to experience on your trip through this picturesque region? We'll highlight the top sights and attractions to include on your 10-day trip to Costa Rica to ensure you embark on the journey of a lifetime.
Costa Rica Itinerary – When to Visit
The process of choosing the best time to complete Costa Rica itineraries is all about what is most important to your traveling needs. If you're looking for the sunniest weather, December to April during the dry season is your best bet, but this tends to be the busiest time to visit, with higher prices coming along with it.
If you would rather focus on a thinner stream of tourists, you can try going from late April to November, when rainfalls are more common. While soaking afternoons are on the menu, the mornings are generally dry to go on marvelous missions.
Tip: Costa Rica is known to host a variety of religious and cultural events throughout the year, so be sure to check ahead and plan accordingly.
Costa Rica Itinerary – 10 Days in Paradise
Trekking through the terrific terrains of Costa Rica is a magical experience, from the long scenic rides to the adrenaline-fuelled activities. Take a look at the best Costa Rica itinerary to stoke the fires of your wanderlust and prepare you for what you can expect from one of the most beautiful spaces in the world.
Day 1-2: Arrive & Explore San José
To kick off your Costa Rica vacation with a bang, we recommend taking the time to arrive and get to know the capital city to ensure you don't start your trip with more travel.
By exploring the nooks and crannies of San José, you'll get a sample of what Costa Rica's vibrant central city life is all about before traveling to its more nature-focused settings.
With the main attractions centered in downtown San José, you'll have no problem pounding the pavement to get to where you're heading. Otherwise, you can rent a car or take a taxi to get around.
Whether you're looking for a cultural outing or trying to experience an authentic city adventure, San José has got you covered.
One of the top sites to see is the Teatro Nacional, which is a top contender for the most iconic historical building in the city with glorious, intricate trimmings. This extraordinary sight finished construction in 1897 and has an abundance of interior decor to marvel at. From the pretty in pink marbled floor lobby to the cherub-dotted ceiling of the auditorium, you're in for a treat.
For travelers looking for a taste of the exotic flair of Costa Rica, various markets in the city are available to partake in a sublime sampling of this city's top commodities. From freshly cut flowers to traditional sodas (small food stalls), these busy spaces will have you spoilt for choice, such as the buzzing burrow of the Mercado Central.
Day 3-4: Monteverde
A rainforest retreat that will transport you to the simple pleasures of nature's beauty, Monteverde is an absolute must to experience Costa Rica's rugged charm. Monteverde is the ultimate space for nature lovers to get lost in this country's unique biodiversity and ecotourism adventures.
The fastest way to get there from San José is by renting a car, which takes around 2 hours and 40 minutes. If you're looking for a cheaper option, some buses travel to this specific destination, but it will take significantly longer.
From the hanging haven of the Bat Jungle to the flower-dotted space of the Monteverde Orchid Garden, the fauna and flora of this setting steal the show.
No best itinerary for Costa Rica will be complete without mentioning the awe-inspiring Monteverde Cloud Forest Biological Preserve. By hiking through the wall of mist, you'll encounter an array of wildlife to discover and explore, from prominent pipers to the booming bellows of howler monkeys.
If you wish to encounter the majesty of this terrain from above, you can zipline or stroll on the elevated walkways the Sky Walk offers to get a bird's-eye view of this otherworldly place.
Other interesting animal encounter facilities include the rainbow-filled wonders of the Monteverde Butterfly Garden and the ribbiting Frog Pond of Monteverde.
Day 5-6: Arenal & La Fortuna de San Carlos
From Monteverde, the easiest way to get to La Fortuna is through two shuttle transfers with the Arenal Lake Crossing in between.
This transportation method has options to pick you up from your hotel in Monteverde, cruise on Lake Arenal, and drop you off at your chosen hotel in Arenal/La Fortuna. This scenic trip usually takes around three hours to complete.
Once in the charming town of La Fortuna, you can make your way to the Parque Nacional Volcán Arenal for a wildlife retreat.
With an emerald green space that has the most active volcano in Costa Rica as its main attraction, you'll definitely fall in love with this place. From the thermal splendors of the Tabacón Hot Springs to epic ziplining views, this hot spot is the place to be.
If you have a hankering for adventure hiking, the La Fortuna Waterfall is situated in the Parque Nacional Volcán Arenal and is a walk to remember.
With over 500 steps to get to the cascading wonders of the falls, you'll be able to work those delicious carb-infused Costa Rican dishes off in no time. Just be sure to wear a comfortable pair of insoles in your shoes to start your journey off on the right foot.
Other popular attractions include the Arenal Theme Park for aerial tram rides with panoramic views of the forest-bespeckled mountain slopes and Lake Arenal. There are various accommodation options, usually including the luxurious draw of a hot spring feature, to choose from in this area to stay a night or two.
Day 7: Parque Nacional Volcán Poás
On Day 7, bird watchers will rejoice over this national park excursion peppered with all sorts of feathered friends native to this country. A lush space encapsulating the stoic statue of the Poás Volcano, this adventure is the ultimate mix of fun with a dangerous edge.
Visitors can view the famous caldera (a large opening created by a collapsed volcanic crater) that contains a luminous blue acidic lake in its center. Within this dense tree-laden space, you'll most likely hear the beckoning calls of a wide variety of birds, such as whizzing hummingbirds and swooping wood wrens.
If you have time, situated approximately 40 minutes away, you can visit the aquatic features of the La Paz Waterfall Gardens to drink in its picturesque plunging waters.
With viewing platforms that showcase five waterfalls with a forest-filled backdrop, this stunning scenery is the ultimate photo op to take the perfect vacation portrait. Drive back to San José (which will take around an hour and a half) to get ready for the next adventure in store.
Day 8-10: Tortuguero
A quick 35-minute flight will take you to the Caribbean coastal village of Tortuguero with an abundance of sandy activities to embark on. While a car trip to these crystal clear waters is possible, air travel is the way to go if you wish to squeeze every drop out of experiencing this tropical space.
The Parque Nacional Tortuguero is the perfect place to experience Costa Rican wildlife at its finest. A three-day guided tour is recommended to have helpful insight and ensure a convenient experience that alleviates any Costa Rica travel itinerary planning stress.
From hiking excursions to basking in the sun-drenched beach of Tortuguero, this experience has something for every type of traveler.
With travel back to San José, you'll end your Costa Rica trip itinerary by sitting on a shuttle and taking in the last burning embers of this country's beautiful setting.
Tip: If you find yourself in Tortuguero during late July and October, be sure to book a night trip to watch various turtle species while the nesting season is in full bloom.
Final Thoughts on 10 Days in Costa Rica
From heart-racing activities to the relaxing hum of the forest alive with wildlife, a 10-day Costa Rica itinerary is a playground for the senses.
Whether you're staring into the eye of a volcano or tasting the oozing pleasures of a tasty empanada, every adventure (big or small) will leave an eternal lasting impression.
Like this post? Why not save it to Pinterest?
FOLLOW US on Pinterest, Instagram, Facebook for more great travel inspiration and tips.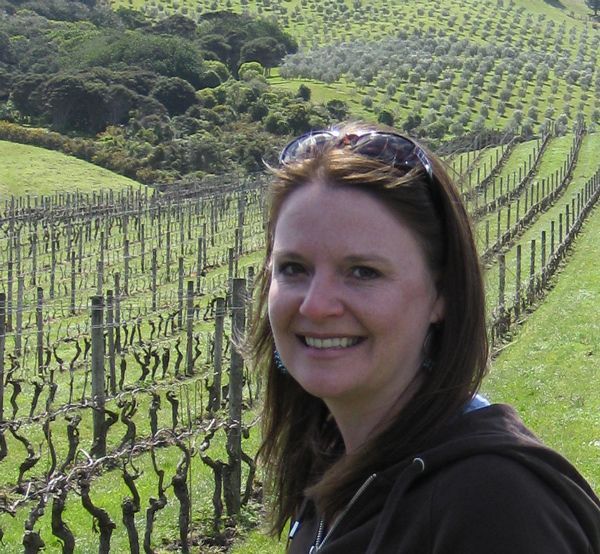 Laura Lynch, creator and writer of Savored Journeys, is an avid world traveler, certified wine expert, and international food specialist. She has written about travel and food for over 20 years and has visited over 75 countries.