Hawaii is a world-renowned tropical paradise located in the Pacific Ocean, about 2,400 miles from California. It is home to an array of stunning beaches, volcanoes, tropical forests, and the friendliest locals. There's a fascinating culture to explore in Hawaii, which is why we constantly find ourselves going back.
Whether you're looking or relaxing tropical sunsets like the one below, delicious Hawaiian food ,or some snorkeling and jungle adventures, Hawaii has all of that and more.
Exploring Hawaii can be a bit of a challenge because it's not just one island. If you want to have an easy time of it, I'd suggest you go just to one island, like Maui or Oahu, because each island has plenty of things to do to keep you busy for a week.
But if you're looking for more of an adventure and want to try to get around to more than one of the islands, this 10-day Hawaii itinerary will help you figure out how to do that.
Planning such a long Hawaii trip itinerary can be a bit challenging, especially for first-timers. So this ultimate 10-day Hawaii itinerary will get you started on this exciting adventure.
Start out by reading is Hawaii expensive? Get your budget in order, so you know what level of hotels you might be looking for.
» Visiting several islands in Hawaii? Check out our guides to Oahu (with it's gorgeous waterfall hikes), top things to do in Maui, and be sure to use our Hawaii packing list to ensure you've got everything you need.
Best Places to Stay in Hawaii
Hawaii has plenty of hotels, resorts, and hostels dotted across the archipelago. Depending on your budget, you'll have a wide range of accommodations ranging from luxury to mid-range and budget.
Here are the top picks of the best places to stay in Hawaii:
In Kauai
In Oahu
The Twin Fin Hotel — Located in Waikiki, Honolulu, this 4-star in Hawaii offers spacious rooms with stunning ocean views. The hotel also has luxe amenities like a fitness center, an extensive outdoor pool, and conference rooms.
Turtle Bay Resort — Modern, sophisticated, and isolated on Oahu's North Shore, Turtle Bay Resort spans across 1,300 acres of verdant landscape, scenic hiking and biking trails, as well as a five-mile secluded shoreline.
In Maui
Hyatt Regency Maui Resort And Spa— Situated on a lush shoreline, this 4-star resort located on Maui's west coast spans over 40 acres of gardens. You'll also find five onsite restaurants, a spa, and a water park at your disposal.
Big Island
Royal Kona Resort — Nestled atop black volcanic rocks, Royal Resort is located in Kona, one of the best places to stay on the Big Island. This 3-star hotel boasts carpeted rooms with modern furniture, an on-site restaurant, and a saltwater lagoon.
The Best 10 Days in Hawaii Itinerary
This 10-day Hawaii vacation takes you through six of the eight islands on the archipelago. Pair this itinerary with the other helpful content in our Hawaii travel guide, and you'll be all ready for your Hawaii vacation.
Mind you, this itinerary is not for someone who doesn't like to travel while on vacation. You will need to plan transfers between the islands and that can be a bit of a pain. If you're up for it, you can actually make it to six islands in 10 days, but it will be a challenge. If that sounds too much for you, you can mix and match to make an itinerary that suits you.
Hawaii Travel Itinerary Day 1-3: Kauai
Kickstart your 10-day trip to Hawaii with an adrenaline-filled tropical adventure in Kauai. The Garden Isle is home to one of the most beautiful and untouched landscapes in the archipelago, and it's jam-packed with plenty of adventurous outdoor activities.
Once you've landed at Lihue Airport, you can get an Uber, Lyft, or rideshare on Holoholo to your accommodation. Take some time to relax at the hotel before heading out to get food at a nearby restaurant. Alternatively, hunt down the best food trucks in Hawaii, and enjoy some of Kauai's best local delicacies.
Since most of Kauai is covered by lush tropical forests (mostly impenetrable), taking a helicopter tour allows you to get scenic views of the island's dramatic landscape from a bird's eye perspective.
Spend the rest of your first day in Kauai exploring its stunning beaches in Lihue and the south and east shore. Lydgate Beach Park is just 4.6 miles from Lihue Airport. It boasts a tree-lined shoreline ideal for picnics and camping.
Poipu Beach is about 15 miles from Lihue Airport, and it's one of the most visited in Hawaii. This crescent-shaped beach boasts three miles of golden sands perfect for sun lounging. You can also enjoy other activities like snorkeling, surfing, swimming, and boogie boarding.
The second day of your Hawaii itinerary revolves around Kauai's north shore. Start the day slow with a casual stroll through Princeville's Botanical Gardens.
This gorgeous resort town is a short drive away from popular attractions like the Kilauea Lighthouse and the picturesque Hanalei Pier. The north shore is home to some of the best snorkeling spots in Kauai, located at the Lumahai Beach State Park.
You'll also find the famous Kalalau Trailhead along the Nā Pali Coast, just a 30-minute drive from Princeville. This 11-mile hike is one of the most beautiful (and dangerous) trails in the U.S., featuring scenic views of dramatic cliffs meeting the crystal blue ocean.
More Kauai Tours to Book:
TRANSFER TO OAHU
On the 3rd day, you'll need to transfer to Oahu. There isn't a passenger ferry service between the islands, so you'll need to fly. Be sure to save plenty of time to get to the airport for your flight. Flights through Hawaiian Airlines take only 35 minutes and cost around $30-$60, depending on date and time.
Hawaii Travel Itinerary Day 3-5: Oahu
Aptly named the "Gathering Place", Oahu is the most visited island in Hawaii. And it's easy to see why. This picture-perfect island is home to the capital Honolulu, the historic Pearl Harbor, and other top attractions like Waikīkī Beach.
Since Oahu is the most modernized island in the archipelago, it can get a bit crowded, especially during the peak season. Keep this in mind when planning your itinerary of the best things to do in Oahu.
On day three of your Hawaii 10-day itinerary, you'll land at the Daniel K. Inouye International Airport in Honolulu. From here, you can book a rental car or get an Uber or Lyft to your hotel.
You'll want to start day three in Honolulu, where you'll find attractions like the Iolani Palace — a royal residence showcasing Hawaiian architecture at its finest. Other attractions you should check out include the King Kamehameha Statue, just two minutes from Iolani Palace, and the Honolulu Museum of Art.
Spend the afternoon soaking up the sun, snorkeling, or surfing the waves at Waikīkī Beach. Go on a snorkeling tour to Turtle Canyon and swim among these gorgeous creatures in their natural habitat. Alternatively, you can book yourself an afternoon cruise on a glass-bottom boat for an exciting marine life sightseeing excursion.
Day four of your Hawaii itinerary starts at the iconic Pearl Harbor. Take this half-day tour and learn about the history of World War II and its impact on Hawaii. You'll also get to admire the World War II Valor and Battleship.
End the day with a traditional Hawaiian luau at Paradise Cove Luau. You'll watch a beautiful sunset while eating authentic Hawaiian cuisine, fresh seafood, and tropical fruit.
Spend your last day on the island by trekking one of the most beautiful waterfall hikes in Oahu — Waimea Falls. This 3.5-mile hike takes about 20 to 30 minutes to complete and takes through beautiful flora and a few historic sites like the Ku'ula Shrine.
Tip: If you're in Oahu for a limited time, book a Grand Circle Island Tour, which takes you around the island's top attractions. This is also an excellent way to learn about the history and culture of the island from a local guide.
TRANSFER TO MOLOKAI
On the 5th day, you'll need to transfer to Molokai. You can get there by flying from Maui, so you'll need to book a flight first to Maui, then round trip to Molokai. The Maui ferry is no longer in service. If this seems like too much effort, I would skip Molokai and spend more time in Maui and the Big Island.
Hawaii Travel Itinerary Day 5-6: Molokai
Are you looking for the ultimate Hawaii vacation that's not all about snorkeling, surfing, and sun lounging? Well, there's no better place than Molokai. This lush island is mostly privately owned, minimally developed, and has some of the highest cliffs in the world.
Nature lovers will appreciate Molokai's unspoiled landscapes. Take a Molokai sea cliffs discovery flight for uninterrupted views of these towering piers. You might even recognize some of the scenery from movies like Godzilla, King Kong, and The Story of Father Damien.
You'll want to walk along the shores of Pāpōhaku Beach Park. It's one of the biggest white sand beaches in Hawaii, perfect for a romantic sunset walk on the beach. Molokai has plenty of hiking trails, and you'll find the most beautiful scenery in the Hālawa Valley.
This island is also an excellent home base for island hopping in Hawaii. From Molokai, you can visit neighboring islands like Lanai and Maui.
Hawaii Travel Itinerary Day 7-8: Maui
Maui is the second largest island in Hawaii and one of the most visited, and it's easy to see why. Nicknamed the "Valley Isle", Maui is home to incredible beaches, valleys, the humpback whale migration, and some of the best sunsets spots in Hawaii.
Although Maui is filled to the brim with adventure, you should take the first few hours of your day exploring the charming town of Lahaina. This historic town has been transformed into a vibrant hotspot in Maui, boasting quirky art galleries, restaurants, and souvenir shops.
Take some time to walk along Front Street and see if you can find the country's largest banyan tree. And if you'd like a sweet treat, take a detour to Maui Ku'ia Estate Chocolate Factory for an expert-led cacao farm tour and chocolate tasting.
From Lahaina, you can take a seven-minute drive to Kaanapali Beach. This three-mile shoreline with white sand beaches and crystal water was once named the best beach in America. Kaanapali is only 1.1 miles from Black Rock Beach, a popular cliff diving and snorkeling destination.
But when it comes to the best spots for snorkeling in Maui, Molokini takes the cup. This crescent-shaped islet is actually a submerged volcanic crater and is abundant with a variety of sea life and gorgeous coral reefs.
You can explore Maui's waters by taking a snorkeling adventure to Molokini and Turtle Town, where you'll see large populations of Hawaiian green sea turtles. Molokini is also a great place to see the humpback whale migration.
Winter, which is between December and April, is the best time to spot the migration. So take advantage of this once-in-a-lifetime experience and go on a two-hour whale-watching experience in Maui.
More Maui Tours to Book:
Day 8
On the ninth day of your 10-day itinerary in Hawaii, you'll explore some of Maui's best off-the-beaten-path attractions. Start the day strolling through Paia, a funky surfing town with colorful Hawaiian houses. The town is one of the most eccentric places to stay in Maui, boasting quaint boutiques, restaurants, and art galleries.
Paia is also a fantastic gateway to the famous Road to Hana. This 64.4-mile-long highway traverses through lush rainforests, cascading waterfalls, and unique seascapes. The Road to Hana is one of the best scenic drives in the U.S.
You can take a guided Hana adventure tour or drive via a rental car. Using the latter is highly advisable as it allows you to make pit stops and detours to top attractions along the way.
Another notable attraction you'll find along Hana Highway is the serene Garden of Eden Arboretum, an ideal spot for waterfall hiking and having a picnic.
Now, you're probably wondering what the final destination is; well, get ready for the black sand beaches at Waiʻānapanapa State Park. Yes, black sand! The Waiʻānapanapa State Park is a remote and rugged volcanic coastline offering you solitude in bustling Maui.
But before you head to the next destination in your itinerary for Hawaii, start your day with a grueling but incredibly satisfying 11-mile drive to watch the sunrise at Haleakala Crater.
This Haleakala sunrise tour takes you up a massive volcano, where you'll witness a kaleidoscopic sunrise featuring orange and red hues. The tour also offers a complimentary breakfast — fuel for the journey to your next stop.
Tip: Want to spend more than two days in Maui? Check out this perfect five-day Maui itinerary.
TRANSFER TO BIG ISLAND
At the end of the 8th day, you'll need to transfer to the Big Island. You can fly on Hawaiian airlines from Maui. It takes about 40 minutes and costs around $100.
Day 9-10: Hawaii (Big Island)
Last but certainly not least, you'll spend the last of your 10-day Hawaii vacation itinerary on Hawaii's Big Island. Also known as the "Island of Hawaii", Big Island is the newest and largest of the archipelago, nearly twice the size of all the other islands combined.
But Big Island's size is not the only attraction that keeps people visiting. The island is also known for its extremely active volcano named Kilauea, situated within Volcanoes National Park.
And there's plenty more to see in Big Island, from lava lakes to ancient historical sites and coffee farms in Kona. Since you're only on the island for one day, book this day tour and explore the best of what the island has to offer.
Kona is an excellent starting and ending point for your trip around Big Island. Take a walking food tour of Kona and discover the island's culture through a gastronomical adventure. This culinary journey takes you through the best restaurants and bars in Kona.
Next, head to Punaluʻu Beach for some fun times rolling around in the pitch-black sand. If you're lucky, you'll spot a few turtles basking along the beach between 11 am and 3 pm. Keep in mind that swimming at Punaluʻu Beach is only allowed when there aren't any strong currents.
From Punaluʻu Beach, you'll go through Volcanoes National Park, where you'll see stunning lava streams and smoky calderas. This Hilo shore excursion also takes you to the mesmerizing Rainbow Falls.
Before wrapping your last day in Hawaii, drive to the summit of Mauna Kea for breathtaking sunset views. This sunset and stargazing experience atop the highest point in Hawaii gives front-row seats to a spectacular celestial show.
Wrap up the day with a Manta Ray night adventure in Kona. This expert-led night tour is unique to Big Island, allowing you to get up-close views of manta rays. You'll find snacks, drinks, and snorkeling gear on board.
What to Pack For Your 10-Day Hawaii Itinerary
When deciding what to pack for your Hawaii itinerary in 10 days, you'll need to consider the amount of time you'll spend there, the weather, and the activities on your itinerary. Here's a short list of essential things to add to your Hawaii packing list:
Lightweight travel clothes like shorts and t-shirts are essential when visiting Hawaii during its warmer months.
Packing cubes will help you optimize your luggage storage and keep your clothes and accessories organized.
Bring a hydration pack or water reservoir to keep you hydrated during those strenuous hikes.
With over 100 beaches dotted all over Hawaii, you'll need a swimsuit, a wet suit, or a beach cover-up.
Sunhats, caps, SPF sunscreen, and UV-protective sunglasses are a must-bring on your vacation to Hawaii.
Best Time to Visit Hawaii
Hawaii's enduring balmy weather makes this state a year-round destination. But if you had to pick a time, the best time to visit Hawaii is between April and June and from September to November. During this time, temperatures are comfortable, and the rainfall is at its lowest.
If you want to visit Hawaii but avoid the peak season crowds, consider visiting Hawaii from January to March and between July and August. These shoulder months tend to see lower accommodation prices.
Summer is obviously the peak season in Hawaii. However, most attractions can get crowded with hotel, plane, and excursion tickets that are generally higher.
Oddly, winter is also a great time to visit Hawaii, especially coming from a cold country. Similar to the shoulder seasons, winter sees lower hotel prices.
Travel Tips for Your 10-Day Hawaii Itinerary
Here are a few tips to help you make your trip to Hawaii as seamless as possible. Now that you're logistically ready for a 10-day Hawaii itinerary, read up on a few cultural and social cues you should know:
Aloha is how locals say "hello" and "goodbye" in Hawaii. This is often said with enthusiasm, easygoingness, and utmost friendliness.
Learn a few basic Hawaiian words to interact with the locals on a deeper level. And so that you can find your way around the islands even without a translator. Mahalo means "thank you".
Remember that Lei etiquette is extremely important. Each island has its own traditional Lei, and your receipt of one when you arrive or leave Hawaii is a special way of showing aloha and affection.
When visiting a local's home, always take off your shoes and leave them at the door. This is a sign of respect and is a largely practiced custom in Hawaii.
Always be respectful of historic landmarks and archaeological sites. Hawaii is home to numerous well-preserved ancient sites that must be kept that way at all costs. Avoid touching sacred sites, disturbing people at places of worship, or leaving any trash behind.
Wrapping Up Your Perfect Hawaii 10-Day Itinerary
There you have it! A perfect 10-day Hawaii itinerary. Now all that's left is for you to clear your schedule and start planning for an epic adventure. Hawaii is a stunning archipelago riddled with volcanoes, black sand beaches, and some of the highest cliffs in the world.
This lush chain of islands in the Pacific Ocean is one of the best places to visit in the United States, and for a good reason. So what are you waiting for? Take this best Hawaii itinerary, customize it to your preferences and get ready for a thrilling adventure.
Like this post? Why not save it to Pinterest?
FOLLOW US on Pinterest, Instagram, Facebook for more great travel inspiration and tips.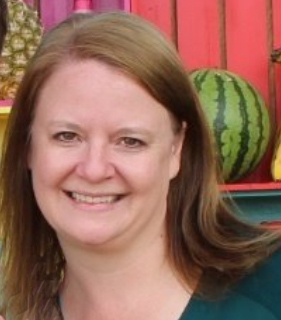 Laura Lynch, creator and writer of Savored Journeys, is an avid world traveler, certified wine expert, and international food specialist. She has written about travel and food for over 20 years and has visited over 75 countries. Her work has been published in numerous guidebooks, websites, and magazines.