New England, with its quaint villages, idyllic landscapes, rich history, and mouthwatering culinary experiences, is a treasure chest of delights waiting to be unlocked. From the rugged beauty of the Maine coastline to the vibrant, artistic vibe of Providence, this is a region that never fails to enchant.
If you're up for the crisp smell of the ocean mingled with pine trees, the rustic charm of cobblestone streets lined with centuries-old houses, and the taste of the most succulent seafood freshly plucked from the sea, then you have to start planning your New England road trip!
» You might be interested in a shorter version with this Boston to Bar Harbor road trip itinerary.
» Looking for more travel inspiration in the United States? See our U.S. Summer Vacation Ideas and 12 U.S. National Parks to Visit. Here are a few more fabulous U.S. Cities to visit.
The only real problem is deciding what to do and see and how to fit everything into ten days. Lucky for you, we've done this road trip multiple times and have passed through these states on a number of different trips, so we have the knowledge to help you plan an amazing time on one of the best road trips in the United States.
Essential New England Road Trip Info
Comprising six states – Connecticut, Maine, Massachusetts, New Hampshire, Rhode Island, and Vermont -there's a lot of ground to cover during a New England driving tour. It's not a small amount of driving, despite how close together many of these states are. So if you're planning to embark on this road trip, keep this in mind.
You can either fly into a set starting point – we recommend Boston – or you can drive in from where ever you're located in the United States. In any case, you're going to need a car – either your own or a rental car. If you're renting, we suggest going through Discover Cars to get the best deals from all the top car rental companies in one place.
How to Get to New England
If traveling from Europe or another destination outside the States, you'll fly into Boston for this itinerary. Considering the region's most popular international airport, Boston Logan International Airport (BOS) is where your trip will start and end.
If Boston doesn't work for you, you can also fly into New York City, Philadelphia, or even Washington, DC. It will just take you a little longer to drive to the start point of this road trip, but there is plenty to see along the way.
When Should You Do on a New England Trip?
Unless you're a winter die-hard, the best time to visit New England is undoubtedly during the fall, from September to December, or spring, from March to June.
Fall is when the landscape takes on a magical element with changing colors in every shade of gold, orange, red, and brown imaginable. Aside from that, the crisp, clear fall air and the New England sun bursting through the morning mists are second to none, making it one of the best fall destinations in the USA.
If you can't swing a fall road trip, the second best time is during spring. This is before the heat of the summer really sets in, so temperatures will be mild and enjoyable. I would definitely not go in summer, if at all possible, because it can get really hot and humid.
New England Road Trip Itinerary
Are you ready to buckle up and join me on a 10-day road trip across these six picturesque states? I'm thrilled to share this thoroughly curated itinerary that will ensure you make the most out of this journey, exploring the hidden gems as well as the must-see spots.
Whether you're a history buff, a foodie, a nature enthusiast, or simply someone who enjoys the thrill of exploring new places, this 10-day New England road trip has something for everyone. So pack your bags, put on your favorite road trip playlist, and let's hit the road.
Boston, Massachusetts (Day 1)
After arriving in Boston, Massachusetts, you can jump directly into the first day of your trip by visiting Boston. Drop off your bags at the hotel and explore Beantown (as it's locally known).
In a city defined by a rich history and vibrant sports culture, you'll find a million historical things to see alongside plenty of sports bars to grab a beer in at the end of your day. While there's no way to see the best of Boston in one day, we suggest you include these highlights on your first day:
Where to stay: The Newbury Boston
Salem, Massachusetts & Portland, Maine (Day 2)
Your second day of this New England vacation itinerary involves the first stretch of road to tackle. Heading out north via the Essex Coastal Scenic Byway (or Route 127), you'll drive for about 40 minutes to reach Salem.
Infamously known for being the site of the Salem witch trials of 1962, the town is a global epicenter for everything occult. If you're visiting during October, prepare for an overload of everything spooky. No matter when you're in town, here are some spots you shouldn't skip:
When you're done exploring spooky Salem, jump back on Route 127. After about an hour and forty minutes, you'll reach Portland, Maine.
Similar to its west coast counterpart in Oregon, Portland, Maine, is a city with a bustling passion for the arts, the outdoors, and local microbrews and distilleries. Arriving in the city, you can leave your bags at your hotel and set out for a taste of Portland.
Some of the top things to see and do while you're in town include:
Tours to look out for while you're in Portland:
Where to stay: Portland Regency Hotel & Spa
Bar Harbor & Acadia National Park, Maine (Day 3)
Your third day along this New England trip requires an early start and a three-hour drive, but the rewards are totally worth it. Driving from Portland to Bar Harbor, the beach town gateway to Acadia National Park, prepare for some out-of-this-world scenery.
Along the route, you'll pass through a few towns worth a stop. The first is Bristol, where you can spend a minute or two at the Pemaquid Point Lighthouse, then stop at the Camden Hills State Park in Camden to see the view from the top of Mt. Battie.
After dropping off your belongings at your overnight spot in Bar Harbor, it's time to head into Acadia National Park. You need a U.S. Park Pass to get in. If you're going to be visiting more than one park in the year, you should definitely consider getting the America the Beautiful annual pass, which is just $79.99 from REI.
On Maine's largest island, Mount Desert Island, the 47,000-acre Acadia National Park has dramatic mountains, picturesque lakes, and endless miles of hiking trails. It's one of the biggest draws to this part of the U.S.
The top three things to add to your Acadia itinerary include:
Hiking to the summit of Cadillac Mountain (vehicle reservations are required for Cadillac Summit Road from May 25 through Oct 22). Book online.
Kayaking on Swan Lake
Biking or driving the Park Loop Road. The Park Loop Road can be very crowded. Have a backup plan if the area you wish to visit is full.
Where to stay: Bar Harbor Inn
White Mountain National Forest, New Hampshire (Day 4)
While you technically did venture into stunning New Hampshire earlier in your road trip, day four is all about heading to and roaming around one of the state's top attractions. The drive to get there is another 3 hours 30 min drive, so get up early!
Topping most driving tours of New England, especially those focused on New Hampshire, White Mountain National Forest is a beautiful collection of natural landscapes. The best thing about the National Forest is that there are many unique activities to indulge in regardless of what time of year you're visiting.
In springtime, thanks to warmer weather and melting snow, the forest delivers the perfect setting for hiking and camping.
During the summer, you can fill your day by hiking, fishing, or canoeing.
When fall arrives, you should set out to drive New Hampshire's scenic Kancamagus Highway.
Wintertime brings with it a lot of snow-capped mountains fit for winter sports enthusiasts at numerous ski resorts.
Where to stay: The Inn at Thornhill & Spa
Stowe, Vermont (Day 5)
Once you've said farewell to New Hampshire, it's time to head to NEK or the North-East Kingdom of Vermont. It's a 1 hour 30 minute drive. Known for its spectacular green mountains, eye-catching lakes, and charming small farms, the state is a buzzworthy must-visit.
On the way to Stowe, you'll stop in Waterbury for a genuine pilgrimage to the ice cream empire and the original store of Ben & Jerry's.
Next up is a short 20-minute drive north to the ski resort town of Stowe. This world-famous ski destination showcases an authentic small-town charm, a lively main street, and some iconic steepled churches.
Be sure to check out some of Stowe's one-of-a-kind local favorites, such as Laughing Moon Chocolates, Shaw's General Store, and The Deep End (the hippest pizza place in the state). Other options here include:
Where to stay: The Lodge at Spruce Peak
Litchfield & Mystic, Connecticut (Day 6)
Another early start on day six, you'll drive down the Route 100 Scenic Byway, Vermont's longest highway, through Wilmington, across the border into Connecticut. First stop of the day? Litchfield; a charming New England town brimming with local history. It's a 4-hour drive to get there.
Founded in 1719, today, the town is a popular tourist destination known for its antique shops, numerous art galleries, and historic homes.
Delving further into Connecticut, you'll head east to the town of Mystic. This historic seaport sits snuggly on the Mystic River and is most famous for its maritime heritage and the setting of the 1988 film Mystic Pizza.
Here are some highlights in Mystic:
Newport, Rhode Island (Day 7)
Continuing the coastal New England road trip, the next stop along your journey is in Rhode Island. Although it's the smallest state in the US, it is home to some of the country's most historic towns, most notably Newport. This is only an hour drive.
This seaside town, once a summer retreat for America's most wealthy families, boasts breathtakingly stunning mansions built during the Gilded Age and is quite the sight to behold. Beyond that, you'll find pristine beaches and some of the best seafood in the country here.
When you're planning your day in Newport, be sure to include these must-do activities:
Stroll along Cliff Walk, a coastal 3.5-mile pathway hugging the Atlantic Ocean
Indulge in some retail therapy along Bellevue Avenue and Thames Street
Head out wine tasting at Greenvale Vineyards
Explore Bowen's Wharf or take a boat cruise from Long Wharf
Relax on the sands of Easton Beach
Where to stay: Newport Marriott
Cape Cod (Day 8)
Next up, and after an entire week on the road, it's time for some rest and relaxation on the flexed arm of Massachusetts, in Cape Cod, a 1-hour 30-minute drive. Sitting on a peninsula in the state's southeastern region, Cape Cod has long been a summer destination for the rich and famous.
Now if you've ever wondered why New England beach vacations are so popular, the almost 560 miles of coastline that encircle Cape Cod provide a clear answer. Yes, there are many great towns here worthy of a stay, but for this road trip, you'll spend the day and night in Sandwich.
The official oldest English settlement in Cape Cod, Sandwich, dates back to 1639 and stuns with calm beachfront, quaint eateries, and a vibrant historic district. Fill your day in Sandwich with some of these standouts:
Breakfast at Cafe Riverview
Stroll along East Sandwich Beach
Visit Sandwich Boardwalk
Explore the Sandwich Historic District
Indulge in the best lobster in town at Mattakeese Wharf
Where to stay: Sandwich Lodge & Resort
Plymouth, Massachusetts (Day 9)
What would an itinerary for a New England road trip be without a stop in Plymouth? That's why your second-to-last day in the area is all about exploring the town that dates back to 1620. It's a 30-minute drive from Cape Cod.
Today this quintessential New England town is most known as the site where the very first Thanksgiving took place and is home to Plymouth Rock. Steeped in history, this is where the Pilgrims first landed way back when.
With all that history, here are a few top spots you should visit while in Plymouth:
Explore Plimoth Patuxent, a living history museum with a replica of the Mayflower ship
Grab a few snapshots at Plymouth Rock and delve into the Pilgrim Hall Museum
Roam around Plymouth's historic downtown harbor area, home to several notable buildings such as the Plymouth Courthouse
Cap off your day with a stroll along Plymouth's famously historic waterfront and catch the sunset over Cape Cod
Where to stay: Thomas Sea Suites at Harbourtown
Boston, Massachusetts (Day 10)
Finally ending your epic 10-day New England road trip, you're back in Boston. Luckily the drive from Plymouth to Boston is only 45 minutes to an hour, so you can start the day a bit later and still be back in Beantown with some time to spare for any extra activities.
We'd recommend fitting anything you didn't have time for on day one into your final day. If you've got a few extra hours, here are some other Boston highlights to add:
Where to stay: Hyatt Centric Faneuil Hall Boston
Wrapping Up Your Road Trip Through New England
There you have it – the best road trip through New England you could possibly do in ten days. Although numerous other attractions and standout activities can be included on any trip, this New England trip itinerary features the best of the best.
Of course, you can play around with other vacation ideas in New England or discover hidden travel tips heading off-the-beaten-path. Now all you have to do is decide when to go and prepare for some exciting road-tripping in New England.
Like this post? Why not save it to Pinterest?
FOLLOW US on Pinterest, Instagram, Facebook for more great travel inspiration and tips.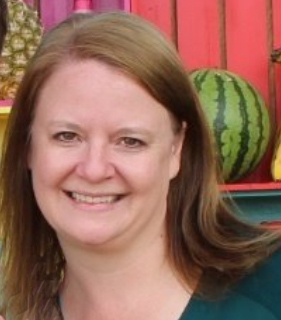 Laura Lynch, creator and writer of Savored Journeys, is an avid world traveler, certified wine expert, and international food specialist. She has written about travel and food for over 20 years and has visited over 75 countries. Her work has been published in numerous guidebooks, websites, and magazines.