You hear about them all the time – these incredible restaurants that feature $200 tasting menus, crazy displays of molecular gastronomy, and insanely creative food that will leave you speechless as you dine. Some of them have earned the coveted 3-star rating from the Michelin guide. All of them are on the 50 Best Restaurants in the World list. And thousands of people travel specific to dine there each year.
You might want to visit all of them, but these fine-dining experiences come with a major price tag attached, so you want to be sure they're definitely worth traveling for before you agree to shell out the money to dine there.
I'd love to say there is a specific set of criteria a restaurant must meet before being deemed worthy of traveling for, but I think it's all so subjective that we oftentimes have to rely on our eyes and our stomachs to lead us to the ones that can't be missed.
Take a little journey with me through my personal top 10 fine-dining experiences definitely worth traveling for. If you have the disposable income to pay half a grand for 3-4 hours in foodie heaven, while consuming 12-20 courses made by the magical hands of these 10 extremely talented chefs, then you will agree that these 10 dining experiences are worth traveling for.
(Note: Check the restaurant website for current pricing. Prices listed below were accurate at time of publication.)
⇒ See all of our travel gear reviews. You may especially like our guide on the best walking sandals for travel, best travel pants, and comfortable travel clothes. Be sure to get a anti-theft travel purse as well.
Best Fine-Dining Experiences to Try
#1 Alinea in Chicago, Illinois
Alinea in Chicago is less a restaurant and more of a dinner show. Don't expect a typical dining experience. Instead you will delve into chef Grant Achatz's experimental cuisine, like lobster, curry, earl grey and grapefruit or a green apple helium balloon.
It's all about trying new combinations you would never think of and eating in a way you never imagined. The 20-ish course menu is seasonally driven, ever changing and always exciting. Bookings are taken 2 months in advance.
Location: 1723 N Halsted St, Chicago, IL
Website
Price: Multi-course – $295 – $475 depending on the experience you choose
#2 French Laundry in Napa, California
You can actually try to get a table at The French Laundry in Napa for years if you're only there once in a while. It's definitely difficult to get in. Reservations open one month in advance, to the date, at 10am. Once you do have a coveted table, you'll be treated to a nine-course menu where no single ingredient is ever used twice.
The courses are small and intended to leave you wanting just one more bite. They are creative, well-thought out combinations of flavors that will wow your senses and your eyes.
Location: 6640 Washington Street, Yountville, California
Website
Price: 9-courses, $350
#3 Mirazur in Menton, France
This spectacular restaurant, run by acclaimed Argentinian chef Mauro Colagreco, has been dancing around the number 1 spot on the top 50 list for years. In 2019, it clinched the top spot. Let me tell you – if you didn't have a reason to visit the French Riviera before, you do now!
Located in the Cote d'Azur in France, with a gorgeous view of the Mediterranean through huge picture windows, Mirazur is a feast for all senses. Achieving its 3-star rating and being named the best in the world, this restaurant is exactly the reason people travel for food.
They have a focus on sea, mountain, and garden, pulling inspiration for the menu from the local surroundings. The chef combines his Argentinean and Italian background with the vegetables he grows in the terraced garden surrounding the restaurant to create a dazzling meal you must try.
Location: 30 Av. Aristide Briand, 06500 Menton, France
Website
Price: €320
#4 Noma in Copenhagen
Even though Noma has changed and reopened its restaurant, and it's still an incredible experience worth traveling for. Executive Chef René Redzepi reinvented the restaurant as an urban farm, and they feature dishes based on season.
Noma is known for using ingredients foraged from the nearby forests and shores, arranged in dishes that are completely unexpected and innovative, like the burst of citrus flavor derived from the ants that are featured in one of the courses.
Location: Refshalevej 96, 1432 København K, Denmark
Website
Price: $430 (additional for wine pairings)
#5 Osteria Francescana in Modena, Italy
Ever since I saw a segment about Osteria Francescana on Chef's Table, I've wanted to go there. There are only 12 tables in this small restaurant in the heart of Modena, Italy, but Chef Mossimo Bottura puts his heart and soul on the plate, which is likely why you may need to make dinner reservations up to 5 months in advance.
There are two choices of tasting menus: The Tradition in Evolution, which explore ingredients of the chef's home province in Northern Italy and traditions from a contemporary point of view.
If you can't get into the main restaurant, Osteria Francescana Via Stella, there's now a second option in Modena called, Osteria Francescana at Maria Luigia that might be slightly easier to get into.
Locations: Via Stella 22, Modena, Italy; Stradello Bonaghino 56, Modena, Italy
Website
Price: 9 courses, 310€
#6 El Celler de Can Roca in Girona, Spain
Not just another Michelin 3-star restaurant, El Celler de Can Roca is a truly incredible dining experience. It is really difficult to get a reservation here. The bookings open at midnight 11 months in advance, and if you're not ready to reserve that far in advance, you probably won't get in. But if you do, it's definitely worth it.
Course after course you are greeted with the creative genius and execution of the Roca brothers and their masterful team. Each dish is executed to perfection. They have two tasting menus to choose from.
Location: Carrer de Can Sunyer, 48, 17007 Girona, Spain
Website
Price: Tasting of Classics Menu: €190 and the Feast Menu: 22 courses for €205
#7 Eleven Madison Park in New York City
New York City has so many tremendous restaurant experiences that picking just one can be daunting. However, you can never go wrong with Eleven Madison Park. Chef Daniel Humm creates an incredible menu of fun and interactive dishes at Eleven Madison Park. 
The seasonal tasting menu focuses on local ingredients and consists of 8-10 courses, usually with additional amuse bouche offerings. The plating is stunning and often playful. You may be asked to choose which animal milk is used to make the chocolate, or play with your game-board carrot tartare.
The foie gras dish is quite possibly the best in the world. You can also sit at the bar and have a 5-course menu for $145.
Location: 11 Madison Avenue, New York, NY 10010
Website
Price:  Dining room tasting menu $335, bar tasting menu $175
#8 Pujol in Mexico City
Modern and compact, this 13-table restaurant in Mexico City's hip Polanco neighborhood is one of Mexico's best dining establishments. Chef Enrique Olvera cooks with unusual ingredients like a chia seeds and powdered ants.
The first courses are a nod to the iconic street food Mexico City is known for. Then you'll dip into some tacos, fish, and pork. Everything has an authentic Mexican flair and interesting ingredients that you will learn about as you eat.
The final course is my favorite. It's Pujol's mole madre that has been continuously fed since March of 2013. Similar to a sourdough starter, the mole is continuously fed with new ingredients to develop flavor. It's very unique and a really cool expeience to try. Read about our full experience at Pujol.
Location: Tennyson 133, Polanco, Polanco IV Secc, Miguel Hidalgo, 11570 Ciudad de México
Website
Price: Omakase menu is $130 USD
#9 Arzak in San Sebastian, Spain
A highly celebrated restaurant in San Sebastian, Spain, Arzak focuses on Basque cuisine with a modern and innovative flair. Arzak's owner Juan Mari Arzak was one of the original pioneers of New Basque cuisine that shaped the course of fine dining and innovative cuisine around the world.
Today, he and his daughter, Alena, share kitchen duties and have been wowing guests with flavors from the region and around the world with their impeccable chef's menu. San Sebastian is known for fantastic cuisine. We also recommend checking out the much less expensive pintxos bars while there.
Location: Alcalde J. Elosegi Hiribidea, 273, 20015 Donostia, Gipuzkoa, Spain
Website
Price: Tasting menu €255 or €410 with wine pairings, ala carte 4-course €225.
#10 Sukiyabashi Jiro in Tokyo
You've likely heard of Sukijabashi Jiro in Tokyo, especially if you watch Netflix and caught the documentary on Chef Jiro Ono, called Jiro Dreams of Sushi. The impeccable 20-course sushi omekase at Sukiyabashi Jiro is talked about around the world, thanks to Chef Ono and his incredible skills. Reservations are only taken on the first day of each month.
If you're serious about eating here, it's best to book your hotel long in advance and contact the concierge to make the reservation for you, or have your credit card concierge do it for you. The Michelin 3-star restaurant is located in the basement of an office building, with only 10 tables. Check out our foodie itinerary for Tokyo.
Location: Japan, 〒104-0061 Tokyo, Chuo City, Ginza, 4 Chome−2−15 塚本総業ビルB1階
Website
Price: 20 courses, $267
CONCLUSION
With so many incredible fine-dining experiences to try around the world, it's never hard to find one near where you're traveling. What a fun way to make your trip even more memorable! Have you eaten at any Michelin 3-star restaurants around the world that you thought were travel worthy? Tell us about it in the comments.
Pin it for later!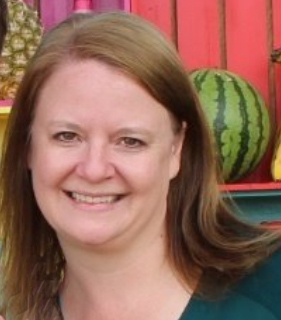 Laura Lynch, creator and writer of Savored Journeys, is an avid world traveler, certified wine expert, and international food specialist. She has written about travel and food for over 20 years and has visited over 75 countries. Her work has been published in numerous guidebooks, websites, and magazines.