Galicia has over 1,000 miles of coastline, which means there is an abundance of seafood – both fish and shellfish. That leads to a lot of foods you must try in Galicia when you visit. Though most of these delicacies are seafood, there are so many great foods that you'll always be surprised.
I've always thought of Spain as one of the most exciting culinary countries in the world. There are so many delicious foods that you have to try when you travel to Spain. The best part is that each separate area of Spain has its own set of tasty dishes.
If you think you've tried all the food specialties there are in Spain, you're probably very wrong, especially if you haven't visited Galicia.
There land is covered with the vineyards of the Rias Baixas wine region, which produces Albarino white wines, so there is surely always wine to go with your meal. Galicia's proximity to Portugal has also had an impact on the culinary landscape. The two countries share many similarities in cuisine.
You'll definitely find hearty stews and sauces, many seafood and rice dishes, and a heavy reliance on vegetables, dairy, and the foods local farming is able to produce. If you're new to Spanish food, here's a primer. We've found in our travels around Spain that nothing is over complicated.
They cook with stellar ingredients that don't need a lot of coaxing. They keep it simple and let the ingredients speak for themselves. It's simple, yet incredibly flavorful.
Galician Dishes & Drinks
Here are 11 foods you must try in Galicia – the best of the best. While I was there, we had the chance to do a cooking class, where we learned how to make some of these great dishes. See the video at the end of this post.
Albariño wine from Rias Baixas
I'm starting with the wine, because it's always the most important thing to try in any region. I don't say that just because I love wine, but because when you live in a wine region where grape vines surround you, the wine tends to flow like water.
It becomes a major aspect of your culture, as well as your identity as a community. For sure, the Albariño wine that is produced in the Rias Baixas region of Galicia is one of the most celebrated products of the area.
It is served at every meal (okay, maybe not breakfast), and it is the iconic pairing for every dish that comes from Galicia. Read more about the Rias Baixas wine region.
Arroz Marinero Gallego
This rice dish is also called "marine" rice. While it's similar to the famous Spanish paella from Valencia, it does have many differences – the major one being that arroz marinero doesn't have meat in it. It's called marine rice because of the abundance of seafood in the dish.
It's common to add prawns, clams, mussels and squid. I particularly like the razor clams that were added to the version that I tried. The razor clams are tender and sweet. They add a nice texture to the rice. We had a rice dish in Catalonia that was made with only meat, no seafood.
It is, of course, a popular dish around the world, but Spain has definitely perfected it from every angle. See all the dishes we tried in Catalonia, Spain.
Empanadas Gallega
If you've had Argentinean empanadas, you might be as surprised by the Galician version as I was. Instead of an individual hand-held pie, empanadas gallega is more of a regular pie that is cut into pieces. The filling is typically made up of meat or fish (or even mussels), with peppers, onions and paprika.
The filling is them placed between two crust and baked as a pie. The crust comes out incredibly crispy and crunchy. It's the perfect handheld snack, which is why it's often served as an appetizer. I tried a few different versions of empanadas gallega – one with a flour crust and a tuna filling, and one with a corn crust and a mussels filling. Both were delicious.
Pulpo a la Gallega
We've shared a recipe for Pulpo a la Gallega on Savored Journeys' Global Gourmet series. Octopus (known as pulpo in Spain) is surprisingly easy to make at home. The most important thing is to source a high-quality octopus, that has been previously frozen, which helps with tenderization.
It's cooked in boiling water for only about 20 minutes, then cut into pieces and served with a really high-quality olive oil and paprika. The slightly chewy, yet tender morsels are unbelievably good.
San Simon Smoked Cheese (DOP)
You know you've found a truly regional product when it has a DOP stamp on it. San Simon smoked cheese is one of Galicia's DOP products. It's made from cow's milk from the Rubia Gallega, Parda-Alpina and Friesian breeds and cross-breeds.
It must be ripened for a minimum of 30 days. It is then smoked with birch wood. The texture is smooth with a bit of elasticity, a caramel rind from the smoking, and a subtle, but distinctive smoky flavor.
Caldo Gallega
Eaten typically in the winter, Caldo Gallega is a much-loved stew. "Caldo" means broth, but this stew is more than just a soupy broth.
It is packed full of hearty things like potatoes, beans, greens and meats, like chorizo or other cuts of pork. The flavors all meld together to form a particularly tasty and soul-warming stew.
Tarta de Santiago
Tarta de Santiago is a typical cake dessert in Galicia. It's made with almond flour, eggs and sugar. The dense, but moist, cake is then sprinkled with powdered sugar and served for dessert with coffee. It's sweet, but not overwhelming. The almond gives a lovely aroma and taste to the cake.
Pementos de Padrón
If you've been eating in Spain for a while, you already know that Spaniards don't really like spicy food. It's a bit strange to see them always snacking on these little blistered peppers from Padrón, a municipality in the province of A Coruña in Galicia.
However, Padrón peppers are not typically spicy – only about 15% are spicy. The Galicians have a saying "Os pementos de Padrón, uns pican e outros non" , which translates as "Padrón peppers, some are hot, some are not". The peppers are so tasty that they just take their chances!
Almejas a la Marinera
Clams are used in many different dishes in Galicia. They are found in abundance in the waters of the Galician coast. You can even spend some time learning about the traditional method used for harvesting the shellfish on a guided tour with the Guimatur, which is a cultural organization made up of women shellfishers who have been upholding the clamming business in and around Cambados for many, many years.
They aim to share the fishing culture and values, and to help visitors understand the way of life of the Galician fishing people. The clams and shellfish harvested in Cambados are prepared and sold at auction every afternoon. They are served in most restaurants of the area, using many different recipes.
One of my favorites is "a la Marinera". It took me a while to figure out what all was in the sauce. It's made with a dry white wine (preferably Albarino), minced onions, paprika, parsley, garlic, and lemon juice. Once you've eaten all the clams, you will be compelled to soak up the rest of the sauce with the bread.
Mussels
The Rías Baixas area is abundant with mussels. If you take a trip out to the island of Arousa, you'll see why there are mussels in abudance in Galicia. The Ría de Arousa estuary is the largest of the estuaries of Galicia. Mussels are grown in floating nurseries called "bateas" all along the Galician coastline. The wooden platforms can be seen when looking out across the bay, but the best way to witness the farming of mussels is to take a boat ride out to see the bateas in person. (To set this up, visit this website and contact Gabi Comojo Cristobo. He was our boat guide for the trip out to Arousa and is highly recommended.)Every day, fishermen head out to the platforms with fishing boats to tend to the mussels as they grow, and harvest them once they've reached the right size.
If you're a big mussels fan, you'll want to coordinate your trip to Galicia to coincide with the annual Arousa Mussels Festival in August, when thousands of people flock to the area to sample and celebrate the mussels.
Churrasco
It's definitely a fact that there's more seafood eaten in Galicia than meat, but there is something special in Galicia for meat lovers. Churrasco in Galicia, refers almost exclusively to grilled pork or beef spare-ribs, though it also includes beef and most any grilled meat.
A churrascada is a popular social gathering in Galicia, which is basically the same type of event as a BBQ, where many different meats are grilled up and served family style for everyone who's gathered.
COOKING CLASS IN GALICIA
As promised, here is a video of our cooking class in Galicia, where we learned how to make some of the dishes mentioned in this post.
CONCLUSION
As you can see, there are many unique dishes and foods you must try in Galicia. It is no doubt one of the best regions in Spain for food. When you're there visiting, I hope you find each of these dishes and that you enjoy them as much as I did. What is your favorite dish from Galicia? Tell us about it in the comments.
(This post was brought to you as a result of the #InGalicia blog trip, created and managed by iambassador in partnership with Spain Tourism. Savored Journeys maintains full editorial control of the content published on this site. A big thank you also to the OSalnes Tourism Board for organizing and arranging the trip.)
Pin it for later!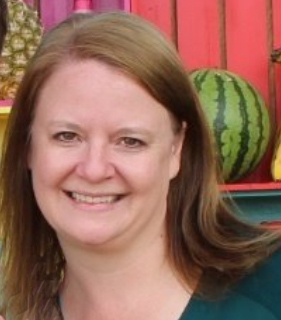 Laura Lynch, creator and writer of Savored Journeys, is an avid world traveler, certified wine expert, and international food specialist. She has written about travel and food for over 20 years and has visited over 75 countries. Her work has been published in numerous guidebooks, websites, and magazines.