The cobblestone streets, historic old stone buildings, weathered pubs and nighttime revelry that goes on in Edinburgh, Scotland, are some of the main reason people want to visit this incredible city in the United Kingdom. Discovering these fun things to do in Edinburgh is an adventure you don't want to miss.
There's an overwhelming sense of history in the old part of the city of Edinburgh, and a stylish modernity in the new part of the city that is authentic and inviting to visitors. It's not a cookie-cutter city that you look around and wonder why you went there, like many big cities can be.
>> Want to see more of Scotland? Check out this Scotland Itinerary: 7 Days of Adventure.
There's a special feeling in Edinburgh that makes you fall in love instantly. You'll know what I mean the second you set foot on the Royal Mile. You'll feel like you're a part of what makes Edinburgh so unique, and you'll want to stay a while and see that this place is all about.
» While you're in the area, we encourage you to take a drive up to the East of Scotland for some great views, food (especially in Fife), and the many gin and whisky distilleries.
Fun Things to Do in Edinburgh
1. Visit Edinburgh Castle
Not just the castle itself, but the immense amount of history that surrounds it and the other nearby buildings, draws you right in and makes you feel like you're actually part of the city's long history. We loved the cobblestone streets that lead up to the castle that's perched atop Castle Rock at the top of the Royal Mile.
The views of the city below are incredible, and the feeling of being among the ancient remains of a time past, like the world's oldest cannon and Scotland's Crown Jewels, is worth battling the crowds that flock there. It's one of the best Edinburgh tours you can go on.
Plan to spend at least 2 hours to see it all, plus an extra hour standing in the line for the crown jewels. It's always best to go early, get skip-the-line tickets, and go with a guide who can explain everything as you see it.
2. Afternoon Tea at The Witchery
Having afternoon tea in Edinburgh is a must, not to mention a very Scottish thing to do. There are plenty of options to choose from for afternoon tea in Edinburgh, but I love The Witchery by the Castle for afternoon tea.
The Witchery's afternoon tea is served in two different rooms: the sumptuous and light Secret Garden Room, as well as the atmospheric baroque-candlelit Witchery dining room. Whichever room you choose, you can expect delicious hand-crafted sandwiches and pastries piled high on silver cake stands.
3. Holyroodhouse Palace
The Palace of Holyroodhouse is the official residence of the Monarch in Scotland. The Royal Family stays at the Palace while visiting Edinburgh. When they're not in town, the palace is open for public tours. You'll definitely want to make this one of your top priorities to see, along with Edinburgh Castle, which are on opposite sides of the Royal Mile.
You'll get an up close look at the Queen's official Royal Residence in Scotland, learn all about the past royals who have lived there, you can visit the Royal Apartments and Throne Room, the Great Gallery, where the Queen hosts state banquets, dinners and receptions. And walk through the Chambers of Mary Queen of Scot's.
Plan to spend about 1-2 hours to make it through the highlights of the palace. There are audio tours you can buy that will guide you through your visit, or for a more personal experience, sign up for a private tour.
4. Late Night Ghost Tour
A dark history filled with witches and the tortured souls of spirits will haunt you as you walk along the narrow alleys and streets of Edinburgh on a guided ghost tour. There are a number of tours to choose from. Below are three that we highly recommend.
You'll do a lot of walking around, discovering secret alleys and hearing spooky stories from Edinburgh's past. Some tours even explore the city's underground vaults. It's a fun way to spend an evening. Just watch out for ghosts.
5. Walking the Royal Mile
One of my favorite things to do while in Edinburgh is walk the Royal Mile. The "mile" stretches from the Edinburgh Castle all the way down to Holyroodhouse Palace. In between are tons of shops, restaurants, pubs, museums and attractions. In my opinion, the best way to learn as you go is to book a Royal Mile Walking Tour.
You can visit Camera Obscura, which is good for spending a couple of hours (especially if it's raining), the Scotch Whisky Heritage Center and Mary King's Close and Parliament buildings.
If you're an Outlander fan, you'll want to get in on this Outlander Tour through Old Town Edinburgh that takes you to the exact locations featured in the TV series and novels.
Also on the Royal Mile to visit is St. Giles Cathedral, the official church of the Church of Scotland, with its famous crown spire tower, and history stretching back over 900 years.
6. Try Haggis for the First Time
You've no doubt heard of haggis and maybe you're even excited to try it. Haggis is made out of "offal" (sheep's heart, liver and lungs), mixed with onion, oatmeal, suet and spices then encased in intestine or sausage casing. It's nothing to be afraid of and actually tastes pretty good. You may be surprised how much you like it — it you just give it a try!
When visiting Edinburgh it's practically required. Why not put away your preconceived notions of the dish and give it a try. We found a really good version at the White Hart Inn pub, next to Edinburgh Castle. Two other pubs on the Royal Mile where you can try Haggis are the Royal McGregor and Whiski Bar.
7. Enjoy a Couple Pints in a Local Pub
You have to visit a pub and drink whatever the locals are drinking while you're in town. There's no lack of pubs to choose from, ranging from quiet spots to sip a glass of Scotch to rowdy club-like bars where the beer flows freely.
Along Grassmarket, you'll find literally dozens of options, some playing live music, some playing sports — so just take your pick and settle in for a couple of pints. Try The Last Drop or The Black Bull in the Grassmarket area. We also like the White Hart Inn.
8. Scotch Whisky Experience
If you like whisky and want to see how it's made, learn a bit about Scotch, and even taste some, then you should book yourself a Scotch Whisky Experience tour.
Perhaps it's a little cheesy — you ride through a make believe distillery in a whiskey barrel while learning all about the process of making Scotch — but it's also a great way to learn how to smell and taste Scotch properly and how the refining and aging process works.
My favorite part of the tour is the vault that contains the world's largest collection of Scotch Whisky. You also get to keep the glass that you tasted from, which makes a great gift for someone back home.
⇒ Book a tour at the Scotch Whisky Experience.
Tours You May Enjoy:
9. National Gallery of Scotland
This world famous gallery houses the best art work, paintings and sculpture dating from the Renaissance to the 19th century. The works include craftsmanship of legends like Van Dyck, Tiepolo, Pisarro, Monet, Cézanne, Botticelli and Titian. You can also visit the Scottish National Portrait Gallery, located nearby.
10. Scottish National Gallery of Modern Art
This gallery was inaugurated in 1960 and then relocated to a new location which is presently called the William Burn building, west of the city centre, in 1984. The gallery has paintings by 20th century masters like Lucien Freud and Adrian Wiszniewski. Also worth visiting is the Dean Gallery which has a large collection of works by sculptor Eduardo Palazzo and Picasso.
11. Late-night revelry
Edinburgh, more than any other city I've stayed in, is extremely festive after dark. Locals gather at the clubs to drink and enjoy life until the wee hours of the morning — and then they sing loudly together on the way to the next club.
Since your sleep is almost guaranteed to be interrupted by the revelry, you may as well join em! George Street is a good place to start — just go where the music is playing and have a good time. Warning: You may find yourself singing at the top of your lungs with the locals long after midnight.
12. Eat Exciting Food
Maybe people don't flock to Scotland for its food — the thought of eating haggis has most people rethinking their appetite — but Scottish food has a certain appeal to foodies and adventurous eaters, nonetheless. Traditional fare like haggis, neeps and tatties and black pudding can be found in many of the restaurants and bars throughout the city. And before you go thinking that all food in Edinburgh is pub food, think again. There are many bistros, fine dining restaurants, and quick fast food in the city to enjoy.
Try The Dome restaurant for a traditional meal in grand style, find a spot at the award-winning George Street Bar & Grill, or if you want to keep with the feeling of the city, stop by The Witchery, near the Edinburgh Castle, for a unique and tasty dining experience.
We had the good fortune of running into this amazing pork eatery called "Oink" that was incredibly delicious. They even served the cracklin' on the sandwich for extra crunch!
Tours You May Enjoy:
More Tours to Book:
Where to Stay in Edinburgh
We recommend staying at the Radisson Hotel on the Royal Mile. The hotel is in a fantastic location, close to everything, walking distance to all the top attractions. The rooms are designed well, with modern art work and quality linens. There's a restaurant on site. And the price is very reasonable. You really can't beat it. ⇒ Read reviews on Tripadvisor.com
Other great choices nearby are:
CONCLUSION
These are only a few of the top things to do in Edinburgh. For even more things to do, check out this list and these free things things to do in the Edinburgh. (And when you finish these, here are EVEN MORE things to do in Edinburgh – 70 more to be exact!)
It's such a lively and vibrant place to visit, I'm sure you'll find dozens more reasons to love it there. What are your favorite things about Edinburgh?
Like this post? Why not save it to Pinterest?
FOLLOW US on Pinterest, Instagram, Facebook for more great travel inspiration and tips.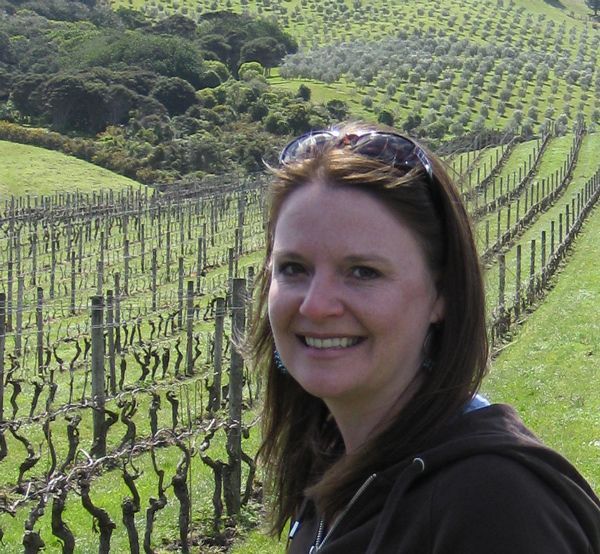 Laura Lynch, creator and writer of Savored Journeys, is an avid world traveler, certified wine expert, and international food specialist. She has written about travel and food for over 20 years and has visited 70+ countries.