As any winter skiing enthusiast will tell you, Whistler, Canada, is one of the world's best ski resorts. But that's not all there is going on in Whistler. It's a true summertime paradise as well. There are dozens of Whistler summer activities to enjoy that will leave you believing that Whistler is truly more of a summer destination than a winter one!
I've visited Whistler during all seasons and always love it. There are so many fun and unique things to do all year round in Whistler, which makes it a perfect vacation spot for the whole family. We just happen to love it even more in summer. That's why we've put together a list of our favorite things to do in Whistler in the summer.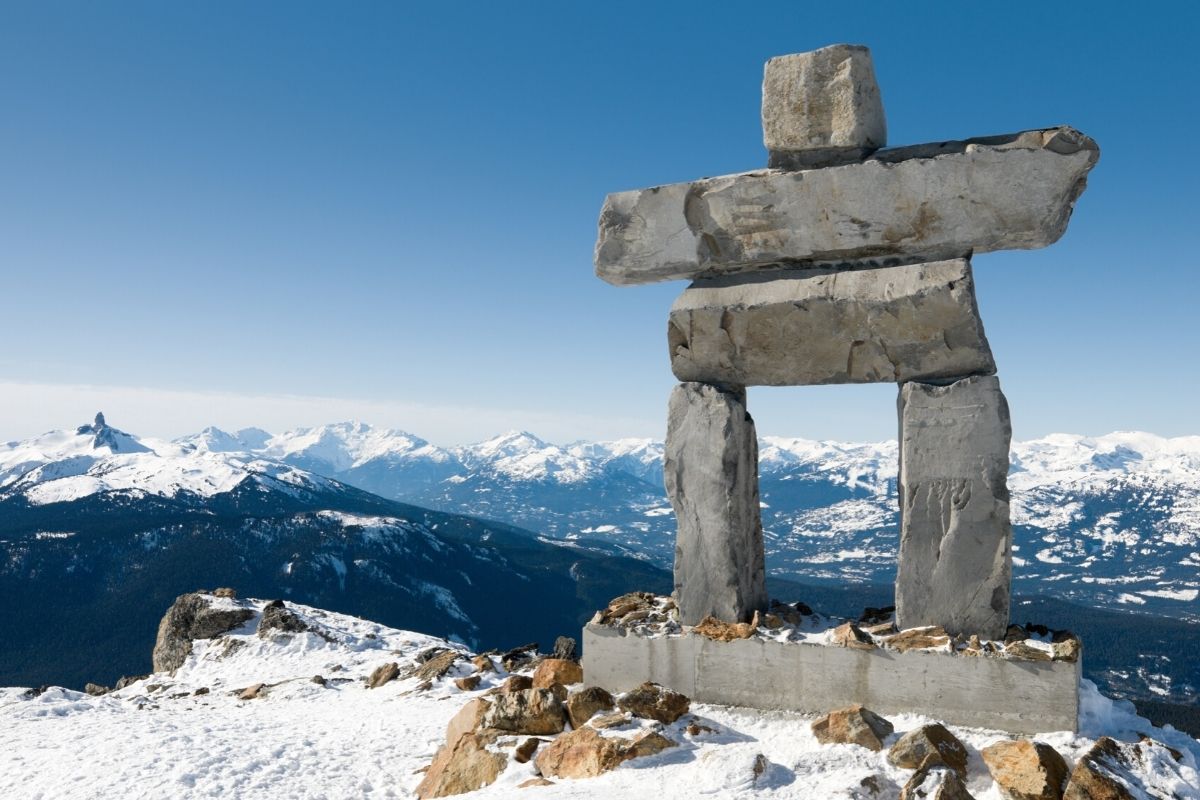 If you stay long enough, you'll begin to get a sense of the European charm this village has. Read more about Whistler's charm here. It's great no matter when you visit.
Planning your trip to Whistler?
Where to Stay in Whistler:
Best Tours and Experiences in Whistler:
» Interested in other parts of Canada? Read our full Canada travel guide for inspiration and additional tips. Also see our road trip guide. We also have info on Montreal and Toronto.
How to Get to Whistler, Canada
Whistler is located just a few hours' drive north of Vancouver, BC. In order to get to Whistler, you can drive up from the U.S. (Seattle or Bellingham are nearby U.S. airports). You can also fly into Vancouver, Canada, and drive from there. The road you take to get there is called the Sea to Sky Highway, and it doesn't disappoint in terms of views.
At least half of the drive winds along the edge of British Columbia and the Salish Sea. It's gorgeous and should be done during the daylight hours, if at all possible. During the summer and peak winter times in Whistler, the road can become pretty congested, but the roadwork that took place in the lead-up to the Winter Olympics held in Vancouver and Whistler brought about a much-needed widening of the road.
If you'd rather not drive, there are buses and trains available to take you to Whistler from Vancouver. The bus makes trips 7 days a week, nonstop, and for an affordable $12 CAN and up. If you have more time, the train can be a really fun option. The Rocky Mountaineer Whistler Sea to Sky Climb is a three-hour, 73-mile sightseeing train trip between North Vancouver and the resort town of Whistler.
10 Best Whistler Summer Activities
1. World-Class Fishing
If you love fishing or have always wanted to learn, Whistler is a fantastic place to do it. There are many rivers and lakes to fish on, and the abundance of fish makes the experience fun and exciting. You don't need to bring your own gear, or even know what you're doing to go fishing in Whistler.
You can book a fully guided fly fishing, Spey or spin fishing trip in Whistler, where you'll be able to fish for Rainbow trout, Dolly Varden, Bull trout, Coastal Cutthroat trout, Kokanee, Steelhead, and three species of Pacific salmon: Pinks, Cohos, and Chum. The trip can be as serious or as laid back as you want it to be.
⇒ No need to pack your own gear. Fishing tours include gear! Book here.
Tours you may enjoy:
2. The Peak 2 Peak Gondola
When the Peak to Peak Gondola opened in 2008, it broke records for the longest and highest gondola lift in the world, spanning 2.73 miles at over 1,400 feet off the valley floor. The gondola connects the two mountain peaks — Blackcomb and Whistler mountains — and offers a full 360-degree mountaintop view of the surrounding splendor. You can even see through the floor of some of the cars.
The ride on the Peak to Peak is one of the most thrilling you'll ever take. Rarely does a gondola stretch across mountain peaks like this one does. The views are spectacular.
Tickets for the PEAK 2 PEAK 360 Experience (which includes rides on the Whistler Village Gondola, Blackcomb Gondola, and PEAK 2 PEAK Gondola) are fairly expensive – running between $75 and $80 for adults, but it's truly an incredible experience.
Tickets must be booked at least 2 days before your journey, so keep that in mind when you're planning.
3. The Alpine Village
At the charming center of it all is Whistler Village, about the cutest alpine village you've ever seen, nestled in the shadow of the mountain. Packed into the streets and alleys of the village are dozens of shops, restaurants, bars, and activities.
Whether it's packed in a heavy blanket of snow or sparkling in the afternoon sun, Whistler Village is the place to be for an Apres and late-night cocktails by the fireplace. The range of restaurant choices is pretty impressive.
The village is pedestrian-only, so you don't need to worry about avoiding traffic. You can just wander around shopping for souvenirs, grab an ice cream cone, or sit down at one of the 170 restaurants for a bite to eat.
4. Hiking and Climbing Galore
Jaw-dropping vistas, ancient glaciers, alpine lakes, and wildflower-filled slopes. These are but a few of the wonders you'll lay eyes on while hiking in the Whistler Valley. One easy hike that's popular with the locals is the Lost Lake hike, which starts at Whistler Village and does a loop of 5k to Lost Lake. It's family-friendly and has great views of Blackcomb and Whistler Mountains.
There are also over 30 miles of hiking and interpretive walking trails to explore during the summer up on the slopes. You can access the alpine trails by hiking up, or by taking the gondolas, so it's possible for everyone to reach the top.
There are hikes for all ability levels, starting with the Whistler Summit Interpretive Walk, which is a one-mile easy hike that has stunning views of Black Tusk, the Tantalus Range, and some of the Coast Range.
You can spend days exploring the area. Outside the mountain experience, there are literally hundreds of miles of hiking trails nearby, and I can barely scratch the surface of the ice climbing, rock climbing and indoor climbing experiences available.
Here are some tours you might like:
5. Bear Viewing
This one is my favorite. Who doesn't love bears? Whistler and Blackcomb Mountains are home to more than 60 black bears and cubs. On a tour, you can visit bear dens and wander through pristine alpine meadows and old-growth Western Hemlock forests in search of those black bears.
Sometimes, if you're lucky, a bear or two will wander down the slopes of Blackcomb and can be seen from the village. However, this tour allows you to drive out into the valley and higher up in the mountains to where the bears feed, for a closer glimpse at these wonderful creatures.
6. Zip Lining
I love zip-lining. I've done it in a lot of different countries. But Whistler is still the best. Ziptrek Ecotours will take you on a journey through the old-growth forest around Whistler to fly down zip lines ranging from 200 to 2000 feet in length and over 180 feet off the ground, where you'll reach speeds of up to 100 miles per hour.
The tours include either 5 or 10 ziplines, depending on which package you choose. There's also a Treetrek tour that meanders through the forest atop the suspension bridges for those who are too afraid or too young to go ziplining.
⇒ We recommend this ziplining adventure in Whistler. We did this tour with our whole family and loved it!
Tours you may enjoy:
7. White Water Rafting
Imagine how exciting a white water rafting trip must be in Whistler with all those glacial runoffs and pristine mountain rivers. The best part is that no matter how experienced or inexperienced you may be, there's a river experience to match.
The rapids range from pretty mild to all-out. There are a few different rivers you can go out on the Green, Lower Cheakamus, Elaho, and Squamish Rivers.
The Elaho rafting trip takes you down 18 km of nearly continuous class 3-4 white water rapids. It's an adrenaline junkie's dream. The Cheakamus is a class 2 river for a more relaxed float down the river, which is great for families. The Green River is located near town and is easy to access.
⇒ Why not plan ahead? Book your white water rafting adventure here.
8. Glacier Sightseeing by Floatplane
Flying over the glaciers in a float plane is something I will never forget. The view from up in the plane is incredible. This private 30-40 minute flight takes you soaring above the lakes, mountains, and valleys before flying over glaciers that have carved rugged paths through the snow-capped peaks.
It's truly a one-of-a-kind experience and Whistler is the perfect place to do it in. If you're looking for a great gift idea for a special occasion, this is it. It's one thing to see the beauty of the area from the ground, but up in the plane, it's so much more majestic and beautiful.
⇒ Why not plan ahead? Book your glacier sightseeing experience here.
9. It's a Foodie Paradise
Many award-winning chefs are hard at work preparing delicious foodie experiences, from fine dining to breweries and a selection of the finest places to have après and cocktails. On my first trip to Whistler, I didn't even know what an après was, but I quickly got on board and so should you.
The term is French for "after" or "following" an activity. In Whistler, that activity is usually skiing, but is used loosely to refer to eating and drinking after a day of activities.
We love hanging out in Whistler Village, skipping from place to place, enjoying bars, restaurants, breweries, and all the wonderful options. There are even planned tours for those who want to leave the planning to someone else.
⇒ Why not plan ahead? Book a Whistler Hidden Gems Dinner Tour or a Craft Brewery Tour here.
Tours you may enjoy:
10. Amazing Scenery
British Columbia's beauty is almost incomprehensible. One fantastic way to see and enjoy the stunning scenery of the area is to take the Rocky Moutaineer Whistler Sea to Sky Climb Train from Vancouver to Whistler.
Not only is it a truly unique way to travel, you'll be astounded by the ocean, forest, and mountain views you'll see along the way. If you're driving, you'll still be able to soak up that beauty on the sea-to-sky highway.
To take full advantage of the scenery, you can go canoeing or fishing on beautiful Garibaldi Lake, or take advantage or the huge network of hiking trails in and around Whistler, all within easy reach of the village, like Whistler Valley Trail, Crater Rim Trail, and Sea to Sky Trail.
As you can see, there are dozens of reasons to visit Whistler BC Canada all year round. it's not just a winter destination, as many people think. It can be enjoyed all throughout the year.
Where to Stay in Whistler
The best place to stay is as near to the village as possible for your budget and situation. During peak times in Whistler, you'll be really glad you can walk between attractions, to restaurants, and to the village. Parking can be a real pain.
Hotels
Splurge:
Affordable Luxury:
Frequently Asked Questions
Is Whistler worth visiting in the summer?
Yes, Whistler is definitely worth visiting in the summer! While it's widely known as a world-class ski resort in the winter, Whistler transforms into a fantastic summer destination with plenty of activities and natural beauty to enjoy
How many days do you need in Whistler in the summer?
You can have a satisfying experience in Whistler with as little as a weekend, but to fully explore all the area has to offer and take advantage of a variety of activities, a 4-7 day visit is recommended.
What's the weather like in Whistler in summer?
The weather in Whistler in summer is generally pleasant with the average daytime temperature ranging from 18°C to 25°C (64°F to 77°F) with mostly clear skies and sunny days.
Like this post? Why not save it to Pinterest?
FOLLOW US on Pinterest, Instagram, Facebook for more great travel inspiration and tips.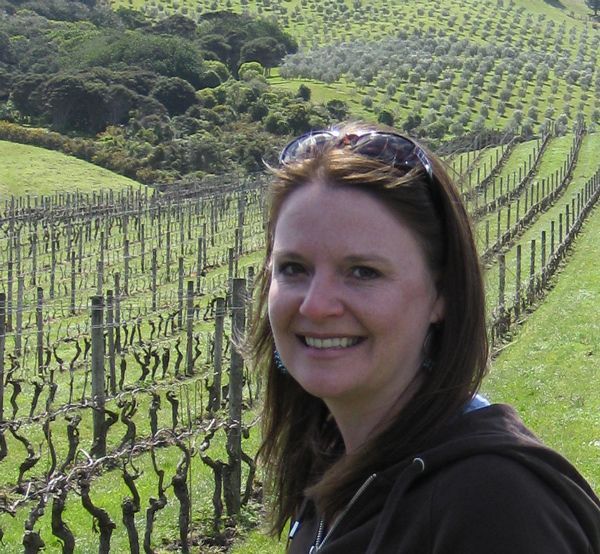 Laura Lynch, creator and writer of Savored Journeys, is an avid world traveler, certified wine expert, and international food specialist. She has written about travel and food for over 20 years and has visited over 75 countries.