There are so many breweries in Seattle. At last count there were 70 breweries in Seattle. That's a lot of beer! Certain neighborhoods, like Ballard and Sodo, boast the largest conglomerations of breweries and these areas make a great place to try Seattle beer.
You may be interested to learn that Seattle has even more breweries than the famed beer city of Portland. That makes Seattle the true king of beer in our minds. If you're a beer lover, you absolutely must check out the microbreweries of Seattle.
Some have been around for a long time, and some are brand new. One thing is for certain, you'll find all kinds of different styles, flavors, and aromas floating around town.
We put together a list of 15 Seattle breweries you must visit immediately. These are some of our favorite places in the city to drink a pint. Beer tasting is one of our go-to activities on a nice weekend in Seattle, and it can be yours too, even if you're just visiting.
If you're in Seattle for longer, be sure you read our guide with 43 fun things to do in Seattle. Here's our essential travel guide to Seattle. The top restaurants, where to find the best tacos, and breweries to visit.
Are you planning your trip to Seattle?
If you're traveling to Medellin, ensure you have lodging and tours booked ahead of time! Below are some of our top picks to help you plan!
Where to Stay in Seattle:
Hyatt At Olive 8 – A little further uptown, but very nice and near a lot of restaurants.
The Westin Seattle – Can't get a better location, great rooms at a good price.
Sheraton Grand Seattle – Great location in the middle of town, walkable to everything.
Best Tours and Experiences in Seattle: (if you do nothing else, do these!)
Seattle Breweries You Must Try
Stoup Brewing
One of my favorite Ballard breweries in Seattle, Stoup Brewing is a great spot to relax with a beer. The brainchild of Brad Benson, Lara Zahaba and Robyn Schumacher, Stoup opened in 2013 in a warehouse tasting room in Ballard, where they pour a great lineup of beers.
Their regular taps include a Citra IPA, German Style Pilsner, Space Garden IPA, and a few darks like a Robust Porter, and an Extra Loud Dry Irish Stout.
Bonus: there's almost always a food truck parked just outside the large garage door that's often propped open to allow guests to enjoy a beautiful day.
Location: 1108 NW 52nd St, Seattle, WA 98107, USA
Hours: 3pm to 9pm, open til 10pm Friday and Saturday, opens at noon Saturday and Sunday.
Beers to Try: Citra IPA, Stoup There It Is IP, German Style Pilsner, NW Red
Lucky Envelope
Lucky Envelope Brewing was started by co-owners Barry Chan and Raymond Kwan, who decided to open the brewery after years of successful wins in home brewing competitions and their endeavor became a reality in May 2015, when they opened the doors to their Ballard brewery.
They have an interest in unique flavors and combinations, so no matter what is on tap at the time you know it'll be something different and fun. My favorite of their beers will always be the Thai flavor combination with lemongrass and lime leaves, but you probably won't find it on their current line up.
You'll find a few IPAs, a lager, and pale ale – and a few interesting flavors like a hazelnut vanilla cream stout and a raspberry sour.
Location: 907 NW 50th St, Seattle, WA 98107
Hours: Mon – Thurs 3pm – 9pm; Fri – Sat 12pm – 10pm; Sun 12pm to 9pm
Beers to Try: ENIAC Mosaic IPA, Helles Lager, Galaxy Juicy IPA, Peanut Butter Cream Stout.
Seapine Brewing Company
Started in 2011 by Drew Colpitts and Adam Smith, Seapine Brewing Company has a brewery and taproom in Sodo where they offer their beers in growlers, pints, half-pints and tasters. They have an IPA or two on their regular rotation, along with a hefeweizen and milk stout.
If you happen to be there when they have one of their seasonal brews on tap, you may be able to try their winter ale or pumpkin ale, as well. The taproom is a kid and pet-friendly environment and a great place to hang out and try a few beers.
Their current selection is written on the chalkboard, and you can choose taster sizes too so you can try a few different styles.
Location: 2959 Utah Ave S, Seattle, WA 98134
Hours: Mon 3pm-9pm, Tues-Thurs 12-9pm, Fri-Sat 12-10pm, Sun 12-8pm
Beers to Try: Seapine IPA, Imperial Stout, Mosaic Pale Ale, Sour Golden Ale
Reuben's Brews
Ballard is a mecca for beer lovers and Reuben's Brews fits right in with their family-owned craft brewery showcasing a rotating selection of draft beers. They have such a diverse list of beers on tap that you can always find something you like.
We love getting tasters of as many unique styles as we can. Why do I say that? Because there are 24 beers on tap. If you're a hops fan, try the Reuben's Triple Crush that register at 60+ IBUs, or if you're like me and don't love a bitter beer, try the Robust Porter or one of their pale ales. They also have sours, cider, and seltzer for those who don't want beer.
They sometimes have additional interesting brews like the Summer IPA and Spring. In my opinion, it's one of the best breweries in Seattle.
Location: 5010 14th Ave NW, Seattle, WA 98107
Hours: Every day 11am-10pm
Beers to Try: Bits & Bobs IPA, Crickey IPA, Robust Porter, Gose, Triple Crush
Machine House Brewery
Located in a historic area of Georgetown, Machine House Brewery aims to provide Seattle with good session beers (highly drinkable beers with lower alcohol content and bitterness). They mostly produce English-style ales, but also branch out to include experimental beers infused with local ingredients.
Their Best Bitter, Gold and Dark Mild beers all fall below the 5% ABV level, while others like the IPA and Oatmeal Stout come in somewhere around 6%. The taproom features long picnic tables to seat plenty of beer drinkers on a busy weekend.
Location: 5840 Airport Way S #121, Seattle, WA 98108
Hours: Wed & Thurs 2pm-8pm; Friday 2pm to 9pm; Saturday 12pm-9pm, Sunday 12pm-6pm
Beers to Try: Nut Brown Ale, Winter Warmer, Oatmeal Stout, Fresh Hop Simcoe Bitter
Counterbalance Brewing – Permanantly Closed
Counterbalance Brewing Company opened the doors to its taproom in Georgetown in early 2015 after a few years of planning. The owners, Frank and Jeff, were former coworkers at another job and eventually left to start their own brewery. And we're incredibly glad they made the leap. Their beer is very good.
The taproom is a fun place to hang out, as well, even though it's located in an industrial park. It's always hopping with people. They have tasting trays so you can try a bunch of different beers before settling into a pint of your favorite.
Location: 503B S Michigan St, Seattle, WA 98108
Hours: Mon-Thurs 3-8pm, Fri 3-9pm, Sat 12-9pm, Sun – Closed
Beers to Try: Multipass IPA, Abigale Blonde Ale, Kushetka Imperial Stout, Pilsner, Hazy IPA
Ghostfish Brewing
We have a bunch of friends who no longer consume gluten for one reason for another, but they still love beer. Now they have a source for high-quality gluten-free beer in Seattle. Ghostfish Brewing Company opened in Sodo and they are the only Seattle brewery to exclusively offer gluten-free beer and food.
Instead of using wheat to brew, they use unusual malted grains like millet, buckwheat, and brown rice. The taproom is located in an old-made-new warehouse space that is very comfortable and nice.
Location: 2942 1st Ave S, Seattle, WA 98134
Hours: Sun 11-8pm; Mon-Tues 2pm to 9pm; Wed-Thurs 12pm to 9pm; Fri-Sat 12pm to 10pm
Beers to Try: Vanishing Point Pale Ale, Grapefruit IPA, Shrouded Summit Belgian White, Watchstander Stout
Fremont Brewing
They have a really great location in Fremont where you can hang out and try their beer. Sit down to try a pint of one of their regular favorites or branch out to try a seasonal. They also offer refrigerated cases of their beer so you can pop in for a six pack or a growler whenever you need it.
If you're staying around Seattle for a few days, you'll notice that you can also order Fremont beer from most restaurants and bars in town.
Location: 1050 N 34th St, Seattle
Hours: Sun-Wed 11am-9pm, Thurs-Sat 11am-10pm
Beers to Try: Interurban IPA, Sky Kraken Hazy Pale Ale, Golden Pilsner, Dark Star Imperial Oatmeal Stout
Optimism Brewing
We watched this tasting room being refurbished for a long time and were in constant wonderment what was moving into such a huge space. When we found it was Optimism Brewing Company we were very excited. Optimism doesn't just focus on one style of beer. They make them all!
This is why a tasting tray is the only way to go when you're new to their beer. Go in with an open mind and be prepared to try all styles and flavors. Their really great menu board will give you a description of what you'll be tasting so you can make an informed decision. Y
ou'll need this because their beers have fun names that have nothing at all to do with the style.
Location: 1158 Broadway, Seattle, WA 98122
Hours: Mon-Thurs 12pm-11pm, Fri-Sat 12pm-12am, Sunday 12pm-9pm
Beers to Try: Hello World Bavarian Lager, …Before the Dawn Imperial Ale, Daredevil Hoppy Red Ale
Pike Brewing Company
The Pike Brewing Company is so embedded in the Seattle beer scene that you almost don't think of it when you conjure up breweries in Seattle. The brewery was opened in 1989 by Charles and Rose Ann Finkel. In 1996 it was expanded to include the pub, which is one of my favorite places to hang out in Seattle for beer and food.
They have a large number of their own beers on tap, but they also have tons of rare and hard to find bottles of beer from around the world. The food is really good there too, which is not always the case at pubs.
Location: 1415 1st Ave, Seattle, WA 98101
Hours: Every day 11am-12am
Beers to Try: Space Needle IPA, Kilt Lifter, Monk's Uncle, Naughty Nellie
Urban Family Brewing
A small craft brewery located in the Ballard neighborhood, Urban Family Brewing Co has made a name for themselves over the past few years on the Seattle brewing scene. They utilize fresh ingredients, complex yeast strains, and interesting hop profiles to make their ever rotating and changing line up of beers.
If you like sour beers, this is a good place to start. They often have one or two on tap.
Location: 1103 NW 52nd St, Seattle, WA 98107
Hours: Mon-Sat 12pm to 10pm, Sun 12pm-9pm
Beers to Try: Clouds of Pale Gold, Tropic Heart Mango & Passionfruit Sour, Heart of Stone Sour Ale
Flying Lion Brewing
Located in Columbia City, this brewery has a small storefront in a shopping center. It might not look like much from the outside, but there's plenty of great beer awaiting you inside. They are dog and kid friendly. If you want food, you'll have to bring it with you.
They do have taster trays available so you can try their beers before you decide, and they have 4 different growler sizes so you can take some home.
Location: 5041 Rainier Ave S #106, Seattle, WA 98118
Hours: Mon-Thurs 2pm-12am, Fri-Sun 12pm-12am
Beers to Try: Call it a Day Pale, Trust Weasel IPA, Rye Stout, Baltic Porter, Belgian Witbear
Rooftop Brew Co
This is a brewery that takes the experience seriously and wants to make sure everyone has a good time. It's located on the rooftop of a building on Nickerson St. in north Queen Anne, just east of the Ballard Bridge. It's a great spot to hangout outside on a nice day in Seattle.
They have a lineup of award-winning beers on tap and to go, so you can find something you like such as an amber, a pilsner, and plenty of hoppy IPAs. They also have wine and non-alcoholic drinks. And you'll find a food truck parked out front on most days.
Location: 1220 W Nickerson St, Seattle, WA 98119
Hours: Mon-Fri 3pm to 10pm; Sat 1pm to 10pm; Sun 1pm to 8pm
Beers to Try: Call It a Day Amber, American Mosaic IPA, Tank Tide Imperial Stout
Fair Isle Brewing
If you're looking for something a little bit different, Fair Isle is a good brewery to try. They specialize in Saisons and farmhouse ales. The taproom is located in Ballard but it's also different than the others in that it's a 21+ only space, so you won't have to contend with all the kids and strollers.
Their beers are unique. They use wild and feral yeasts and bacterias that express the bounty of ingredients in the northwest. They have a Eugene farmhouse ale, many saisons, an oak aged farmhouse adambier. The list goes on.
Location: 936 NW 49th St, Seattle, WA 98107
Hours: Tues-Fri 2pm to 10pm; Sat 12pm to 10pm; Sun 12pm to 8pm; closed Mon
What Beers to Try: Eugene farmhouse ale, Leila saison, oak aged farmhouse adambier
CONCLUSION
Since there are so many great breweries in the Seattle area and we're only covering 10 in this post, I want to pass along another great post for enjoying Seattle breweries in a self-guided brewery and food tour that starts downtown.
We don't mind taking one for the team and checking out all of the breweries in the Seattle area for the sake of research. If there are any breweries in Seattle that you love and we didn't include on this list, tell us what they are and we'll include them in the next edition.
Like this post? Why not save it to your Pinterest board? ↓ ↓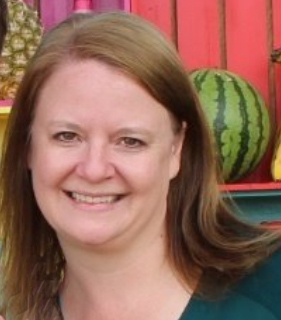 Laura Lynch, creator and writer of Savored Journeys, is an avid world traveler, certified wine expert, and international food specialist. She has written about travel and food for over 20 years and has visited over 75 countries. Her work has been published in numerous guidebooks, websites, and magazines.