Even a week-long trip to Istanbul, Turkey, seems like an incredibly short amount of time when you realize how vast and exciting the city is. We've created this guide with the top things you must do in Istanbul, so you can hit the ground running the second you step off the light rail in the center of the old town.
If you tick off everything on this list, you're well on your way to getting the most out of a short time in an amazing city. Istanbul is full of incredible sights and activities, so you'll have no problem with what to do in Istanbul.
Some activities are touristy and some have incredibly long lines to get into, but we encourage you to try it all and learn a lot about this fascinating place. Istanbul sightseeing can be done on your own very easily.
You can book tickets in advance for the top Istanbul attractions that often have long waiting lines. You can easily navigate the streets and hop on the light-rail system whenever you need a ride to another part of town. It's not a complicated city. And many locals, particularly in the touristy areas, speak English. However, there are also plenty of Istanbul tours you can go on instead, if that's more your style.
We give you a list of the top 10 things to do in Instabul below, but for those of you who would rather leave the planning to someone else, here are a few organized tours you can book. (Note: these are affiliate links from which we make a small commission at no charge to you.)
If you're want to plan your own self-guided tour, you won't have to worry about what to do in Istanbul to fill your time because we've got a comprehensive list of the top activities in Istanbul right here.
Planning your Itinerary for Turkey? Check out our guides to Cappadocia and Istanbul. And don't forget the foods you must try in Istanbul.
Visiting other parts of Turkey? Here are 30 top things to do in Turkey.
Top Things to Do in Istanbul
1. Tour the Blue Mosque and Hagia Sophia
The Blue Mosque and Hagia Sophia share a central courtyard, Sultanahmet Square, where picture taking opportunities abound. You'll want to spend some quality time hanging out in the square before taking a tour of both the Blue Mosque and Hagia Sophia.
Probably the most recognizable in all of Turkey, the Blue Mosque is an active mosque that closes to visitors during daily prayers. It is known as the Blue Mosque because of blue tiles surrounding the walls of the interior, which you'll get to see up close during a tour. Just keep in mind that you must be covered properly (including a head covering) to go into the mosque.
Hagia Sophia was built in AD 537 and is no longer a functioning mosque. You can tour the inside to get a closer view of the beautiful golden tiles that line the inside of the dome. Be prepared for long lines during high tourist seasons.
2. Shop at the Grand Bazaar and Spice Market
There's nothing quite like the Grand Bazaar, with thousands of vendors packed into a labyrinth of hallways that extend for over a mile in the middle of the city. It's easy to walk there from Sultanahmet Square, just be prepared to cart back all of your purchases.
You'll find intricate Turkish rugs, clothing, lamps, pottery, artwork and loads of unique souvenirs. The Spice market is equally as alluring and exotic with vendors selling every imaginable spice in large bins spread out before you like a cornucopia.
It could easily take a full day just to get through both markets, and that's only if you don't do extensive shopping and haggling along the way.
3. Visit the Basilica Cistern
This underground cistern was built in the 6th century beneath what was once a great Basilica, as a way of providing clean water for the town. It is the largest of hundreds of cisterns beneath Istanbul and is capable of holding 100,000 tons of water, but for many hundreds of years it was forgotten only to be rediscovered and turned into a museum.
Today, you can walk around the Basilica Cistern's intricate water system and catch a glimpse of the architectural details like the medusa heads and carved columns that are said to have been recycled from other buildings.
Details: The museum is open to visitors every day from 9am to 5:30pm in winter and 6:30pm in summer. Admission costs 20 TL (about $4.20 USD) for foreign visitors. Visitor passes aren't valid here. Book a private tour.
4. Take a Boat Ride to Asia on the Bosphorus
There are actually two sides to Istanbul. The European side, where all the historical and touristy attractions are, and the Asian side, which has a slightly different vibe and some really delicious food variations. You can fit both a trip to the Asian side and a ferry ride on the Bosphorus into one afternoon by taking the incredibly cheap public ferry.
There's no need to book a private tour, or even join a group tour. For just a couple dollars, you can board a public ferry that runs regularly throughout the day and experience the trip as locals do.
There are great views of the city and vendors even come around to offer a cup of tea and snacks. If you do choose to take a tour, here are two tours we recommend:
5. Drink Your Fill of Turkish Tea and Coffee
The preparation and consumption of Turkish coffee and tea is an important part of Turkish life and you'll very quickly realize that fact upon arriving. People everywhere are sipping on small clear glasses of strongly steeped black tea, called 'çay' (pronounced CHAI).
We aren't really coffee drinkers, but we made an exception for the robust, roasted flavor of Turkish coffee, and we were hooked by the end of our trip. Each cup is individually prepared and served in delicate little cups with saucers. It makes you feel so Turkish just to sit there sipping on a cup, watching the thick grains settle on the bottom of the cup.
6. Relax in An Outdoor Cafe With Hookah
There are dozens of little outdoor spots where you can relax with a hookah (or waterpipe) after enjoying a meal or coffee. You pick your flavor of tobacco from the menu — white peach is our favorite — and just sit back and soak up the sights and sounds of the city while you puff away at the vaporized tobacco.
In the evening, find a lounge with live music or entertainment and join the crowd of hookah smokers kicking back on plush couches, enjoying a time-honored tradition.
We sat at the Dervis Cafe in the late afternoon, just outside the Blue Mosque, with some hookah and really enjoyed the people watching.
7. Go On a Food Tour
There are so many wonderful foods in Istanbul to try and there's never enough time to search them out on your own. One of the best ways to make sure you try everything without the hassle of seeking it out yourself is to sign up for a food tour.
A tour will introduce you to lot of different foods, help you understand the origin of the flavors and show you where to find the best dining spots for the rest of your trip.
Here are two food tours that we recommend:
8. Pamper Yourself at a Turkish Bath
A hammam is a traditional Turkish bath where you'll strip down and be washed and massaged by an attendant. Despite the fact that you'll be mostly naked in front of others, if you can overcome your inhibitions, it's a great way to experience the culture and reward yourself with a little pampering.
Most hammams offer self-service baths where you'll bath yourself, along with more full-service treatment, including extras like aromatherapy oil massages, facials and head massages. It's up to you what kind of experience you want to have.
9. See a Whirling Dervish Show
Somehow, many Westerners have the impression that the Whirling Dervishes are entertainers and are performing a show for the audience, but in fact it is a highly religious ceremony and their dancing is a way to commune with God.
The Galata Mevlevihanesi is the most famous in Istanbul, but the whirling dervishes ceremonies can be seen at the Press Museum and the Grand Bazaar every day (except Monday) at 7:30pm. You can also buy tickets here to the show at the Hodjapasha Dance Theater.
10. Visit Taksim Square and Walk Along Istiklal Street
The Republic Monument is in the center of the action in Taksim Square, and Istiklal, the main walking street in Istanbul, stretches out from the square all the way down to Galata Bridge. There is so much to see along the way – from vendors making a show of selling their sticky Turkish ice cream to unsuspecting tourists (it's really quite funny), to dozens of shops, big box stores and cafes that line the street.
Near the end, you can stop off for a great view of the city from Galata Tower, then make your way down the steep incline to Galata Bridge and the dozens of fish markets and vendors that line the waterfront.
Visas for Traveling to Turkey
Before traveling into Turkey, you will need to apply for a visa if traveling from the U.S. or U.K.. Visas can be purchased at the the various entry points around the country. You will have to pay with cash. You can avoid the hassles of having to purchase a visa upon arrival by applying for one over the internet. The visas will expire ninety days after they are purchased.
Getting Around in Istanbul
The best ways to get around Istanbul are the buses and trams, which conveniently cover the touristy areas. However, buses don't have maps inside and drivers do not announce stops, so you'll need to remain vigilant and watch where you are going.
Istanbul has four tram lines. The T1 is likely the one you'll use most often. It starts near the Kabataş ferry terminal and runs across the Galata Bridge and past the sights of Sultanahmet.
It's best to get a taxi from a stand or at a hotel, or by using an app like Uber or BiTaksi. This way you can avoid any potential problems with drivers who pad fares or otherwise rip you off.
CONCLUSION
Istanbul is a large and very cosmopolitan city so figuring out what to do in Istanbul is rarely a problem, but we think you'll love the activities we've listed above and it's a great overview for your first time in the city. We want to hear about what you love to do in Istanbul. Tell us your stories in the comments!
Like this post? Why not save it to Pinterest?
FOLLOW US on Pinterest, Instagram, Facebook for more great travel inspiration and tips.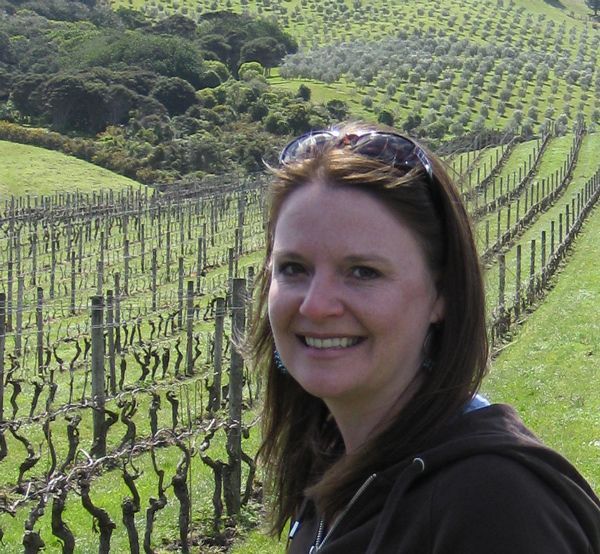 Laura Lynch, creator and writer of Savored Journeys, is an avid world traveler, certified wine expert, and international food specialist. She has written about travel and food for over 20 years and has visited 70+ countries.