My friends and family often tell me they live vicariously through our journeys. So I owe it to them to make sure the journey comes alive in our photographs the way it did while we were there. Words are powerful, but photos are a much more captivating way to express the feeling and romance of a place and I want my readers to be able to savor the journey with us.
The only problem is that I'm not photographically inclined. In fact, if there's such a thing as bad photo karma, I am rich with it. But there's hope for those of us who have returned from vacations with a media card full of blurry, washed out images, thanks to these tips for taking better vacation photos.
As with anything else, the more you learn, the better you'll get and the better vacation photos you will return with. I've spent a lot of time lately studying strategies for taking better vacation photos, so I thought I'd share the wealth. None of these strategies depend on the type or cost of the camera you're using, nor do they require specialized technical skills.
10 Tips for Taking Better Vacation Photos
1. Find Good Lighting
Lighting can make or break a photo. Too much light will drown out the subject or wash out the colors. Not enough light can leave the photo grainy and dark. I found this out the hard way on our trip to Turkey where I had accidentally set my camera on a low-light auto setting.
All the pictures were grainy and unusable. If there's a specific shot you want to get (like the hot air balloons in Cappadocia, Turkey, or the Eiffel Tower), try to take that photo at sunrise or sunset. You won't have the glare of the midday sun to deal with and those times of the day offer the most romantic lighting.
If you must take the photo at midday, try to shoot with your back to the sun. And always look at the composition of the photo first to make sure there aren't horrendous shadows falling across the building or cutting your friend in half.
2. Capture Action
Capturing people in action adds richness and life to a photo. A beautiful panoramic shot of a temple has its place, but to really capture the essence of a location, show what people are doing around you, like the shot above from the floating markets outside Bangkok.
In Paris, we took a lot of pictures of the Arc de Triumph both up close and from afar. It turned out the ones we liked the best were taken from far away, where we could see buses and cars driving around the circle, people walking along with their shopping bags and tourists capturing photos just like ours. It brought to life the vibe of the location.
When taking pictures of food, we usually snap a shot of the plate before we dig in, but carving out a bite and raising it on the fork from the plate adds depth and makes the viewer feel as if they were the one about to take a bite.
3. Add Interest
More than 90% of all vacation photos are boring. I'm not knocking your skills, I'm just saying that we're often rushed for time or lost in the moment and don't spend time thinking about what would make an interesting photo. Cut back on boring shots just by taking a moment to compose it.
Look for what might add interest to the photo. Look for repeating lines, vibrant colors, fun shapes, and interesting people. Use zoom to capture the essence of something detailed, like a flower or a plate of food. We love to do this when wine tasting, because just a photo of wine glasses can be quite boring or incredibly striking if taken the right way.
4. Plan People Shots
We've all been guilty of the obligatory "standing in front of X" photo. Those are the worst. You can tell it's going to turn out poorly before the photo is even taken. Half the time the person isn't even smiling so when you get home you'll be left wondering why no one had a good time on vacation.
Capture your subject interacting with the surroundings rather than just standing in front of it. Pose a group of people in the photo in an interesting way instead of in the typical line. Stand overlooking a viewpoint, rather than facing the camera.
Be creative and don't be afraid to have fun. It is vacation after all. Those are the moments you'll remember forever.
5. Beware of Your Surroundings
Focusing too intently on the subject of your photo may lead to a missed opportunity in the background, or alternatively could lead to an embarrassing or disruptive element sneaking into the picture. I took this photo of Nick in Bangkok purposefully, as a joke, but it illustrates this point well.
Take the time to look around and determine if any elements in the frame are not ideal – such as an approaching vehicle, a distracting sign or someone photo bombing you.
6. Use High Resolution
Shoot in the highest resolution your camera allows (or your memory cards can hold) so you can later zoom in on something unique or memorable within the larger photo and crop out the stuff that doesn't matter. High resolution gives you greater flexibility after you get home to frame the perfect shot.
7. Change Perspective
Sometimes the best picture comes from an alternate perspective. Try taking the photo from the ground, from above or at an angle. You may look silly laying on the ground with your camera in the air, but you only live once.
I used this technique while taking pictures of the Space Needle in Seattle and was able to get a the whole structure in the photo at a unique angle. Being imaginative with the angle of the shot can also convey a stronger or different feeling.
8. Get Multiple Shots
Taking just one photo of something will likely lead to disappointment later. There's always a chance that one of the things we talked about above has occurred — to little light, a truck drove by, a shadow crossed a face, someone's eyes were closed. If you take multiple photos, the chances go up that one will be great.
Memory cards are cheap, spacious and easy to carry, so don't leave home without extras. I've spent many hours contemplating why I thought it was wise to only take one photo of that [enter awesome place or thing here]. It's not wise. Take a dozen instead.
9. Balance the Camera
I've had so many photos end up just slightly askew. I must have one leg shorter than the other or something. Make sure you're lining up the tilt of the camera with any natural lines in the photo. Even the slightest tilt can ruin a photo.
It's a good idea to stabilize yourself before taking the picture by leaning against something sturdy, or better yet, setting the camera on a flat surface or using a mini tripod, especially when shooting in the dark. The extra stability will do wonders for focus.
10. Fill the Frame
Taking a picture from far away usually leads to another bad photo. Might as well delete that one from your camera right now. Make sure you're using all the available real estate on the viewfinder by getting as close up as possible.
For example, if you've spotted a bunch of beautiful flowers growing next to a building, don't bother getting the building into the frame — fill it up with flowers. The same applies when adding a person to the shot. Get a close up shot of the person amongst the flowers rather than from 10 feet back.
CONCLUSION
Do you have any additional tips for taking better vacation photos you can add? How do you ensure your vacation photos turn out great?
Like this post? Why not save it to Pinterest?
FOLLOW US on Pinterest, Instagram, Facebook for more great travel inspiration and tips.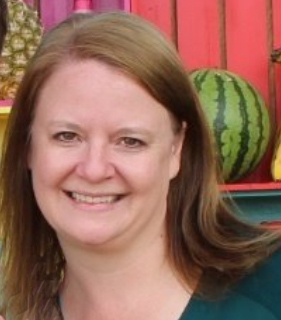 Laura Lynch, creator and writer of Savored Journeys, is an avid world traveler, certified wine expert, and international food specialist. She has written about travel and food for over 20 years and has visited over 75 countries. Her work has been published in numerous guidebooks, websites, and magazines.