There are many things about the Pacific Northwest that make is especially alluring to visitors. It's truly nature's playground for anyone who loves the outdoors, wants to get out and experience the mountains, ocean, and everything in between.
The extent of the Pacific Northwest is defined by the Pacific Ocean to the west and the Rocky Mountains to the east. It encompasses the states of Washington and Oregon, as well as the islands that spread up into Canada on the north-western tip of Washington.
While the Pacific Northwest is quite well known for its rain, locals embrace the weather because it leads to the immense greenery and lush environment that we happily traipse around whenever it's sunny. If you've ever visited Seattle on a sunny day, you know what I mean.
If it's your first time visiting the Pacific Northwest, you're in for a treat. Read on as we share our favorite unique things to do in the Pacific Northwest.
» Spending more time in the Pacific Northwest? Don't forget to visit the San Juan Islands and Olympic National Park!
10 Unique Things to Do in the Pacific Northwest
This list contains ten of my favorite unique things to do in the Pacific Northwest. It will take you from coast to city and mountains to forests — and along the way you'll learn why so many people have chosen to live in this veritable paradise.
1. Shell Fishing (Clams & Oysters)
One of our favorite things to do in the Pacific Northwest, especially on a sunny afternoon, is shell fishing. There are dozens of great beaches across the Puget Sound and Washington and Oregon coast where shell fishing is not only abundant, but practically a way of life for the locals. Plus, it's easy for newbies to learn how.
You can easily find oysters, clams of all kinds including razer, longneck and butter, and the elusive Pacific Northwest geoduck. check with the Department of Fish and Wildlife for regulations and to find out which beaches are currently open for fishing.
Before heading out, you'll need to get the proper supplies (garden shoves, sand buckets and gloves will do), and purchase a license, which is good for the whole season.
2. Crabbing
Crabbing goes in its own category of unique things to do in the Pacific Northwest. A cherished hobby of many locals, crabbing for the Dungeness and Red Rock crabs is actually quite easy and inexpensive.
A special crab license is required in addition to the normal fishing license, but you can usually pick one up at any tackle shop near where you'll be crabbing.
You'll also need a large bucket, a crab ring or trap, and bait. We use a simple crab ring that can be bought or rented at any local tackle store or online. Crabs go crazy for fresh or even slightly smelly raw chicken, so buy a pack of drumsticks to use as bait.
If you're lucky, you'll catch a couple of keepers, but half the fun is pulling up the ring and wrestling with the baby crabs that you have to send back to the bottom. They're feisty little guys, but with gloves on you can just pick them up from behind and toss them back.
If you can rent a boat and head further out into the Puget Sound, you'll have the best luck. But there are a few good spots to crab off the docks. One of our favorite spots is at the Mukilteo Ferry dock. There's food and a bathroom nearby and you can watch the ferry loading in between pulling up the pot.
3. Pike Place Market
Shopping at Pike Place Market in Seattle is truly unique Pacific Northwest experience. The market was opened in 1907 as a place for farmers to bring their fresh produce to their customers, and is the oldest continually operated public market in the United States.
It is located directly along the waterfront in downtown Seattle, overlooking Elliot Bay with stunning views. Inside, you'll find more than just fresh produce. You'll also find antiques, tea and spice shops, specialty food purveyors, comic book dealers, collectibles and even a brewery.
And who can forget the flying fish at the Pike Place Fish Market, where employees often throw enormous salmon across the room to each other while hordes of onlookers watch with excitement.
For more, check out this list of 43 Fun Things to Do in Seattle.
4. Skagit Valley Tulip Festival
Held every year in April in the Skagit Valley in Washington State, the Skagit Valley Tulip Festival showcases more than a dozen fields of tulips that are grown throughout the region. Hundreds of thousands of visitors flock to the area to see the millions of tulips bloom.
The fields of tulips are scattered throughout the valley and are best seen on a driving tour. It's really a sight to see when the intense color coats the valley in red, yellow and purple. And since it's a month-long festival, there are plenty of chances to go. Just be prepared for long lines of cars.
It's always best to visit the tulips on a weekday when traffic isn't so high. Weekends can be quite packed. It can take hours to drive in and around the area.
Before you go, check the bloom status to see which fields are in bloom at the moment. You can also check what events are happening so you can plan your trip in advance.
5. Visit a Rainforest
Few people know that there is a real rainforest in Washington State — the Hoh Rain Forest in Olympic National Park. It is touted as one of the finest remaining examples of a temperate rain forest in the United States. And there are dozens of things to do there, from hiking and biking to wildlife watching, camping and picnicking.
Thanks to aggressive winter rainfall, the rainforest has a lush, green canopy of both coniferous and deciduous trees, plus a thick mossy layer on the ground. There is a dedicated campground with 88 sites located right along the river that is open year-round.
Check out the Hoh Rain Forest Visitor Center for information on hikes in the area, like the 17.3 mile Hoh river trail.The visitor center is open daily during the summer, closed January through early March, and generally open Friday through Sunday during the spring and fall seasons.
6. Go Island Hopping
The San Juan archipelago, off Washington's north coast, consists of over 172 named islands. The biggest three — San Juan, Orcas, and Lopez — are connected to the mainland by ferry, giving visitors easy access to all the islands have to offer.
For an outdoor enthusiast, the islands are a practically undiscovered paradise or hiking, biking, kayaking and nature watching. In the summer, the ferry's are packed to the gills with people who know that the most beautiful place to be on a sunny weekend in the Pacific Northwest is the San Juan islands.
Each island has its own unique charm, but all are packed with fun things to do and see, plus some highly rated restaurants and luxury accommodations. Even just a simple drive around the island is a wonderful way to spend a day.
7. Ride a Ferry
Even the locals agree that riding a ferry in the Puget Sound is one of the top attractions in the Pacific Northwest. Whenever friends and family are visiting Seattle, we go on a ferry ride from Seattle to Bainbridge (35 min) or Bremerton (1 hr), just for the fun of it.
You'll catch an impressive view of the Seattle skyline from the ferry as you sail away, then enjoy the crisp sea air as you coast past sailboats and cruise ships, all backed by the snow-capped Cascade mountain range looming in the background.
Often, on nice weather days, you can even see Mt. Rainier and Mt. Baker from the deck. Both Bainbridge and Bremerton have fun activities to enjoy once you arrive, or you can just get back on the ferry for the return trip.
8. Mountain Peaks
The Cascade Range stretches from British Columbia, Canada, down into Oregon and contains some of the largest peaks in the Pacific Northwest. Washington is one of only 4 states that have peaks reaching above 14,000 ft — that's Rainier, only 100 miles outside of Seattle and often seen from hundreds of miles around on a clear day.
There's Mount Hood, Mount St. Helens, Mount Baker, Mount Adams and a handful of lesser-known peaks. All are reachable from Seattle or Portland with in a few hours drive and each has numerous things for tourists to do.
If you thought that hiking and skiing were the only activities to enjoy on these mountains, you'd be wrong. On a day trip, you can check out the wildflowers, visit the lakes, caves, and viewpoints. There are also many opportunities for camping in the mountains.
9. Berry Picking
The Northwest offers a plethora of edible berries, especially blackberries, in the late summer and fall. They grow pretty much everywhere you look — along roadsides, in parks, all along the waterfront, in backyards. Some of the best berry hunting is found along hiking trails, far removed from city pollution and pesticide spraying.
You can find blackberries, for sure, but also salmonberries, blueberries, thimbleberries, huckleberries and others. Take a berry guidebook along with you to be sure you're picking edible varieties, and be prepared to return with a couple dozen pounds of delicious, ripe berries.
10. Flying in a Seaplane
Seaplanes are the best way to see the beautiful Pacific Northwest, if not the most expensive. Seaplanes are used throughout the area by locals as an easy and quick way to get around the islands, but the opportunity certainly exists for tourists to hitch a ride on a seaplane flying around Seattle and the nearby area.
The journey extends up to 30 miles and lasts about 15 minutes. Planes land on South Lake Union, one of the area's experiencing incredible growth in Seattle. You'll see things like the Puget Sound, Lake Washington, the islands that stretch up to Canada, many of the top peaks in Washington, and all of downtown Seattle from far above.
One of our favorite seaplane rides is from Lake Washington (near Seattle) to Mt. Rainier. You can book this ride here. It's unbelievable and a truly unforgettable experience.
CONCLUSION
Do you have a favorite activity you like to do in the Pacific Northwest? Tell us about it in the comments. I love to hear what other people love to do in the beautiful outdoors.
We love hanging out in Seattle and there are dozens of fun things to do there. What are your favorite things to do?
Like this post? Why not save it to Pinterest?
FOLLOW US on Pinterest, Instagram, Facebook for more great travel inspiration and tips.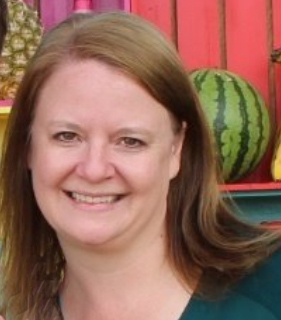 Laura Lynch, creator and writer of Savored Journeys, is an avid world traveler, certified wine expert, and international food specialist. She has written about travel and food for over 20 years and has visited over 75 countries. Her work has been published in numerous guidebooks, websites, and magazines.