Going on a cruise doesn't mean sitting around on deck all day watching the waves. While relaxation and down time are a big draw for cruisers, there's so much more to do on board than reading and napping. In fact, you might be surprised to hear that there are dozens of unique things to do on a cruise ship.
We've been on a number of cruises, both large and small – from our most recent cruise in the Far East on Holland America, our Northern Europe cruise, and luxury barge cruise. Each of these experiences has broadened our appreciation for cruising.
Before we took our first cruise, we were under the misguided notion that cruises were boring, being specifically designed for inactive retirees. However, as cruise ships have evolved over the last decade or so, they have increasingly offered unique and exciting things to do on board.
Read along as we go over the 10 unique things you may not have known you can do on board a cruise ship. You might be surprised to learn that hanging out on board can be just as fun as staying at a hotel, only on a cruise you don't have to unpack six times to visit six countries in one trip.
Download our
FREE Ultimate Packing Checklist
. This checklist includes everything you'll need on your cruise as well as the things you should do before leaving home, plus it's clickable and reuseable!
READ ALSO: 7 Reasons Every Family Should Consider a Cruise (Even if You're Not Cruise People)
Afternoon Tea
One of our favorite things to do in London, especially when guests come to visit is afternoon tea. On most cruise ships, it's possible to attend afternoon tea every day, if you wish. On board Holland America's Westerdam ship, the dining room gets all dressed up for tea, complete with English Breakfast tea and 3-tiered trays of finger sandwiches, scones, and sweets.
Wine, Beer, & Liquor Tastings
If you've been on a cruise before, you know that each evening a schedule of the next day's activities is delivered to your stateroom so you can plan the day ahead. We eagerly scan the program for opportunities to sample and taste different wines, beers and liquors.
Most cruise ships schedule a number of expert-led wine tastings, for a chance to discover great wines from around the world. On Holland America's ships, you can also go to an international beer tasting, a cocktail mixology class, and complimentary liquor sampling.
Culinary Experiences
With the ever increasing number of people who are interested in culinary travel, it's no wonder that the cruise lines are adding more and more foodie things to do on aboard, like wine pairings, special menus, and cooking demonstrations.
Many cruise lines have started pairing up with celebrity chefs to offer cooking demonstrations and lessons while on board. You can almost always find a cooking class, a demonstration, or something going on that involves food and drinks. For instance, at one point Holland America had teamed up with America's Test Kitchen to do onboard demos (something they sadly aren't doing anymore).
Compete in a Tournament
On the schedule, you'll also find multiple opportunities to compete in a competition or tournament. Just walking from one end of the ship to the other on a sea day took us past poker tournaments, bingo games where the top prize was a free cruise, Bridge tournaments, a ping pong and a shuffleboard challenge.
Learn a New Skill
If there's a crafty skill you've always been meaning to learn in your free time, you'll find that you have plenty of free time on a sea day to learn a new skill or two. Some of the offerings we saw on a recent cruise were mixology lessons, computer classes, photography tips and tricks, flower arranging, towel art design, ballroom dancing lessons.
On Holland America, they've teamed up with Microsoft to offer all kinds of skills, like how to edit photos like a pro, how to paint with a digital pen, and how to make amazing digital photo albums. Throughout the cruise, the Microsoft Studio opens to allow you to work on your new skills.
Learn Yoga
It's not just yoga you'll find on board a cruise ship. Staying fit is one of the ways you can combat all those extra calories you're eating on board and in port. So many cruise ships offer a range of exercise and strength building classes.
A morning stretch, yoga, and abs classes are always on the schedule aboard Holland America. That's in addition to all the equipment offered in the full-sized gym. Some cruises also offer pilates, spinning, and a jogging track.
Date Night
To be clear, it can always be date night on board a cruise. Even the main dining room on most cruise ships is a high-end dining experience with multi-course dinners and top-notch service. However, there is more than one way to stage an incredible date night on board.
We find that the specialty dining restaurants add an extra level of excitement to dinner plans on board. While most specialty dining options do cost a bit extra, you'll get a unique and special experience in return. Pair your dinner with some dancing at one of the evening music venues, or a main stage show, or even a late-night movie at the theater.
The gala nights are a great chance to get dressed up and hit the "town". You'll even find a professional photographer on hand to take your photo to commemorate the special occasion. See below – you can even get a makeover or hairdressing before your date.
Watch a Professional Concert or Performance
We made the mistake of avoiding the evening entertainment on our first cruise, because we were convinced it couldn't be very high quality. I'm happy to admit that we were incredibly wrong. Cruise ships work hard to hire dancers, singers, and performers for their nightly entertainment. It would be a shame to miss out.
On Holland America's ships, there's a main stage with high-energy performances by dancers and singers, but there are also comedians and ventriloquists. Their smaller stage is the BB King's Blues Club with jazz and dancing most nights. They've got a dueling piano lounge. And at the Lincoln Center Stage, you can catch classical performances during the daytime and evening.
Play All Kinds of Sports
You probably won't be surprised to hear that there are basketball and tennis courts, as well as swimming pools aboard more cruise ships. But other unique sports activities you can do include rock climbing, ropes courses, volleyball, and even skydiving! Some of the more family-oriented cruise ships these days go all out with the sports activities.
Carnival Cruise Lines has the incredible SkyRide, a two-lane suspended course in a pedal-powered go-mobile, with amazing views above the deck and sea. Royal Caribbean has the Flow Rider surfing simulator and the RipCord by iFly skydiving simulator. Norwegian has a go cart race track. If you're looking for high-adrenaline activities, you've got it!
Get a Makeover
The spa on a cruise ship is often packed with things to do, from couple's massages to mud baths, but you can also go in for a full makeover, a facial, or even a blowout for your onboard date night. If you find yourself with a little extra time to burn, why not head to the spa for a manicure or pedicure?
Lots of guests schedule a makeover or hairdressing appointment for early evening before a gala night. It's a fun way to celebrate your vacation and do something nice for yourself.
CONCLUSION
As you can see, a cruise is by no means a snooze fest. There are so many things to do that you'll find yourself creating a schedule each day just so you don't miss out on something fun and exciting. Try these 10 unique things to do on board your next cruise!
You'll see what we mean about always being busy on board. What's your favorite cruise activity? Share it with us in the comment section.
(Disclaimer: We were invited aboard Holland America's Westerdam, but all opinions expressed in this post are our own.)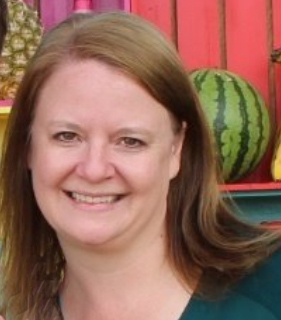 Laura Lynch, creator and writer of Savored Journeys, is an avid world traveler, certified wine expert, and international food specialist. She has written about travel and food for over 20 years and has visited over 75 countries. Her work has been published in numerous guidebooks, websites, and magazines.