You might be finding that you have more time on your hands right now than ever before. Staying home might not feel like a gift, but you can certainly take advantage of the time it gives you to do something productive and positive.
These 10 ways to stay entertained while staying at home come from the many hours we've already spent trying to pass the time and keep our minds off not being able to travel. We invite you to join along with us as we embark on these activities, both fun and educational.
If you have any other ideas to share, we welcome your comments at the end of this article.
Check out these other resources from our sister blogs that might be useful to you right now:
1. Learn a Language
With all the traveling we've done, you'd think we'd know a few languages by now, but that's sadly not the case. We've never had the time to devote to learning a language. Until now.
There are so many ways to learn a language from home. Now is really the time to embrace the chance and just sit down and start learning. There are traditional ways to learn (CDs and recordings, books, etc), and there are new format ways to learn.
Here are a few ideas:
Duolingo – Nick & I have both finished and passed the proficiency exam for Spanish in Duolingo. It's a fun way of learning, where you're taught words, phrases and ideas through mini-quizzes. You answer questions and pass little quizzes, race the clock, and listen to phrases being spoke that you must translate. It's a pretty good way to learn. The only thing we don't love is that it's not really practical phrases you learn. — FREE
Triplingo – If you're learning a language for travel, this is a good tool to use. It has audio lessons, interactive flashcards and a quiz mode that makes it makes it easy to learn critical phrases for travel. It also includes a translator, phrase book, trip calculator and other features that you can use while traveling. — FREE
Babbel – Babbel offers 14 languages. It was built by language experts using speech, reading, writing, and listening in an integrated and fun learning methodology. The interface is a little plain, but it gets the job done. If you purchase a year's subscription, it comes down to about $5 a month. There are various sales going on, so be sure to Google for sales before purchasing.
Rosetta Stone – This is the one we all know. It's been around forever. There are 24 languages available and a year subscription is around $160 total (although it's 50% off right now, for a limited time). Rosetta Stone uses advanced speech recognition technology and their own Dynamic Immersion® learning method. Lessons are geared at getting you speaking from day one. Again, there are various sales going on, so be sure to Google for sales before purchasing.
2. Play Fun Board Games Online
We are huge fans of board games and often spend at least one day a month playing board games. However, we don't own a lot of board games and we really like learning new ones. Now that we can't go out to our local board game cafe, we need an alternate way to do this.
>> See other fun online games (other than board games) you can play online with friends.
No worries. There are actually quite a few online board games you can play. You can even add multiple players from around the world (your own friends and family), or start up a game with other random online players.
The easiest way to play various board games online is through Steam. Steam is an online video game distribution system. They have hundreds of games you can purchase, download, and play either by yourself on your computer or with others through the internet.
Tabletop Simulator – Through Steam, you can get Tabletop Simulator ($16), which is a way of emulating a real table but in a video game. There are seats around the game for however many people are playing and friends can join your game. You then have buy the game that you wish to play, but only one player needs the game.
Here are some of our favorite board games to play on Tabletop Simulator. These are all scripted games, so you don't have to set up the pieces or do any of the calculations yourself.
Tabletopia
Another options for board games where the game board is there in front of you on the screen is Tabletopia. This board game simulator is free to use for most games, with a fee for Premium games. Nick & I played one of our favorite games, Viticulture, on Tabletopia last night. There are 800+ board games available.
Here are are just a few:
Viticulture: plant, harvest, and vinify your wine to win
Aquanauts: players take the role of deep sea researchers scouring the depths of the darkest reaches of the ocean for insights into life beneath the waves.
Stockpile: Stockpile is an economic board game that combines the traditional stockholding strategy of buy low, sell high with several additional mechanisms to create a fast-paced, engaging and interactive experience.
Santorini: Up to 3 players acting as gods building up the island while trying to outfox each other in the process.
Online Game Apps – Lots of your favorite board games exist as apps for your iOS or Android smartphone or tablet, and many of these have online multiplayer modes so you can play during a voice or video call, so everyone can talk together while playing. We prefer to play these on our tablet, so there's a larger viewing space.
Here are some of our favorites:
Patchwork
Carcassonne
Pandemic
Life
Board Game Arena – a website where you can play board games online, in real-time, from your browser. There is no software to install, no Flash plugin, no Java window: you just browse to the site and play. Here are the games you can currently play: Dominion, Stone Age, Race for the Galaxy, Coloretto, Can't Stop, Haggis, Puerto Rico, Uncle Chestnut's Table Gype, Carcassonne, etc.
3. Take a Masterclass
Online learning is kicked up a notch with Masterclasses. These are classes made up of around 20 lessons that are taught by the masters. It's insane what you can learn on Masterclass.
The first one I would take is the adventure photography class by Jimmy Chin. Brush up on your travel photography skills during this downtime and be ready to take some awesome photos once travel resumes.
Cooking from Gordon Ramsey
Filmmaking from Martin Scorsese
Acting from Natalie Portman
The art of magic from Penn & Teller
Adventure photography from Jimmy Chin
Now's the time to do it because you can get 2 passes for the price of 1 until April 12, 2020. An all-access pass enables you to access all of the classes for one year for $180, and with it you'll receive a free pass for a friend. One class alone costs $90, so if you think you'll want to take more than one, then it's worth it to get the all-access pass.
4. Get Fit
Yes, we're doing a lot of sitting around right now, because we're confined to our homes, but that's no reason we can't also be exercising, too. I live in a 500 sq ft apartment. If I can do it, so can you! There are plenty of online streaming fitness classes, or body-weight workouts you can do by yourself.
Women's Health – If you're not sure what you can do from home, check out this comprehensive list of workout programs and YouTube videos from Women's Health. There's everything from abs, to HIIT, to an all-around workout.
CorePower Yoga – has given free access to a special weekly collection of online classes. For unlimited access to their full collection of 250+ classes, you can subscribe for $20/month. Click to play the classes online.
Nike Training Club – provides free workouts for everything from bodyweight-only sessions, invigorating yoga classes, targeted training programs, and full-equipment home workouts for all fitness levels.
20-minute HIIT workouts – CNET has put together four 20-minute HITT workouts you can do from home. The exercises are all easy to do at home without equipment.
5. Read Some Good Books
We've definitely been plowing through a lot of books these days. If you're running out of suggestions for books to read, why not tap into a few good reading apps for recommendations:
Goodreads – I've always used GoodReads to alert me when a new book from my favorite authors is released, but it's also great for suggestions. Just type a genre or book you've enjoyed in the past and they'll give you a list of recommendations. You can also connect with friends and see what they're reading.
BookBub – Another great resource for book recommendations is BookBub. You can sign up for free. Then you answer a few questions about what you like to read and receive great recommendations. There are also free books and lots of book sales.
Kindle Owner's Lending Library – Nick and I mostly read on our Kindles and we take advantage of the Kindle Owner's Lending Library. Kindle or Fire device owners with an Amazon Prime membership can borrow popular Kindle books at no extra cost, as frequently as one book per month and with no due dates.
Kindle Unlimited – You may have also heard of Kindle Unlimited. You can pay a small monthly fee to get unlimited access to over a million ebooks and thousands of audiobooks.
Share Kindle Books with Family – We also share our books on our Kindles. If you're on the same family sharing library, you can read each other's books.
Head to the Manage Your Content and Devices section of your Amazon account.
Select the Show Family Library link from the Your Content tab.
Select the book(s) you'd like to share with a family member, and then click Add to Library.
Choose a family member, and then click OK.
Online Library Books – Your local library likely has a lending library online. You can check on this by going to their homepage and finding the details. You'll need to have a library card to check out books online. They are usually offered in digital formats that you can read with your smartphone.
6. Learn to Cook
If you weren't already a good cook, now's the time to learn some new skills in the kitchen, since we're all having to rely on ourselves to make the food these days.
I've always been an avid home cook. In fact, I create recipes for two websites, A Food Lover's Kitchen and Delightfully Low Carb. I invite you to browse the recipes on those sites when looking for something easy and delicious to make for dinner.
Perhaps now is the time to take an online cooking class. Many of them are free and it can be a great family-friendly activity to do with your kids while everyone is home together.
Food Network App – This new app offers hundreds of on-demand cooking classes, including 500 beginner classes, and hundreds of step-by-step instructional videos. You can download it for Android or Apple and use it on your smartphone, even while you're in the kitchen. This app is also supposed to integrate with Alexa to help you while you're cooking.
Top Chef University – You can download the app for free. It comes with 28 hand-picked lesson videos containing over 3 hours of instruction. You can continue with the program for $20, which includes 200 lessons, organized into 20 courses with over 60 hours of instructional video. With each lesson you receive detailed directions for all demonstrated recipes and techniques, definitions for cooking terms and tools
Gordon Ramsey Teaches Cooking Masterclass – It costs $15/mo or $180 for a one-year all-access pass, but you can currently get 2 passes (with access to all classes) for just $180. Share the pass with someone and take the class at the same time!
The New York Times Cooking – The NYT has an entire section of their site devoted to cooking guides. You can learn everything from how to make sourdough (which is something we've been meaning to learn for a long time!) to how to make yogurt, how to stock a pantry, and how to use an Instant Pot. You can pull up the guides one-by-one, depending on your interests. And it's free.
7. Catch up on TV & Movies
If you didn't already have a subscription to Amazon Video or Netflix, now is the time to sign up. You can stream hundreds of TV shows and movies on these networks.
What are you watching? We're taking this opportunity to rewatch Madmen, and we're stuck into Ozark and Elementary.
If you need some suggestions, check out this list of the 50 top movies and this list of the 50 top TV shows to watch on Amazon Prime Video. Here's a list of 100 best shows to watch on Netflix.
Here are a few of our favorite TV shows to watch right now:
Ozark
The Crown
Better Call Saul
You
Jack Ryan
The Marvelous Mrs. Maisel
New Amsterdam
Lucifer
Ugly Betty
Jane the Virgin
Modern Love
This is Us
Sex Education
Sneaky Pete
8. Stay in Touch with Family & Friends
We've spent a lot more time lately talking with family and friends on video calls. In fact, we've set up a few weekly family calls and friends' happy hours, to make sure we don't lose inertia and end up sitting around watching too much television instead.
Earlier this week, we put together a list of 7 online video conferencing tools you can use, like Zoom, Facebook Messenger, and Google Hangouts, that you can use to call anywhere in the world for free. Each tool has a different set of features, so you'll need to find the one that suits you best. You can add up to 100 or more participants on a call with some of these tools.
9. Take an Online Cocktail Course
Mixing up great cocktails is a skill we could all use right now, as we host our own happy hours at home. If you've always wanted to learn how to mix classic cocktails, or how to get creative with ingredients to make craft cocktails, now is a great time to start learning.
If you'd rather not embark on a full-blown cocktail class, you could just improve your skills through practice. Start by making one of these 10 great cocktail recipes at home.
How to Mix World-Class Cocktails – Why not spend a little time learning how to mix world-class cocktails from a Master Mixologist online? Udemy has dozens of courses you can learn from, including this cocktail mixology course, by Paul Martin, who has trained over 35,000 bartenders. The course is just $30.
Mixology Masterclass – As long as we're talking Masterclass, you should know about this great mixology masterclass. James Beard honoree Lynnette Marrero has been at the forefront of the NYC craft cocktail movement. Ryan Chetiyawardana (aka Mr Lyan) is the founder of Dandelyan, named the world's best bar. They will teach you the essentials of cocktail making, from developing your palate to building your home bar. The course is $90.
10. Grow an Herb Garden
Even if you don't have an outdoor space, you can start an herb garden inside your house with just a few pots and some seeds. You can purchase everything you need online, so there's no need to go out. You can also start growing from live herb plants you can buy from the grocery store. You don't have to start from seed.
>> This guide will help you get started.

CONCLUSION
With so much extra time on our hands, we're all looking for ways not just to pass the time, but to make these few months where we're stuck at home as productive and useful as possible. These 10 ways to stay entertained while staying home should give you enough things to do for quite a while.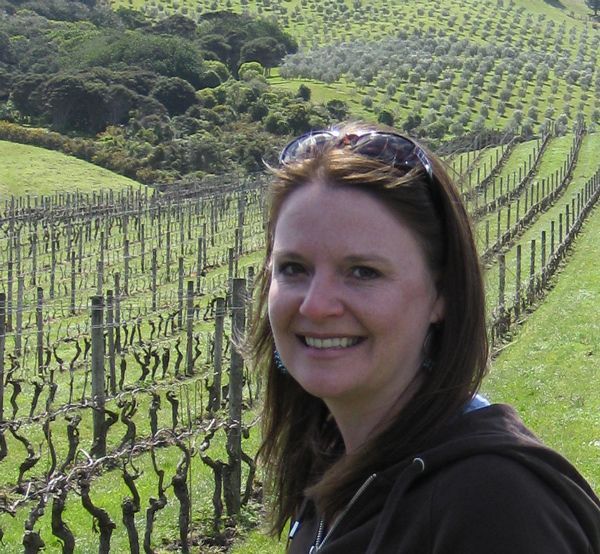 Laura Lynch, creator and writer of Savored Journeys, is an avid world traveler, certified wine expert, and international food specialist. She has written about travel and food for over 20 years and has visited over 75 countries.