As a wine enthusiast, I love immersing myself in the flavors, aromas and terroir of the region. Tuscany, Italy, is one of the best for this, with its world-class wines, breathtaking views and brilliant hospitality.
While driving around the narrow, twisty roads of Tuscany can be a bit nerve wracking, getting around to these must-visit wineries in Tuscany doesn't have to be difficult.
>> You might also be interested in 7 Wineries to Visit in the Yarra Valley.
The Tuscany wineries offer the perfect wine country experience. Not only does Tuscany contain some of Italy's most famous appellations, like the new Val d'Orcia DOC, Vino Nobile di Montepulciano, Brunello di Montalcino, and Chianti Classico, the region is absolutely bursting with pride, love of the land, and an immense joy of sharing it with others.
The best way to see the entire region at your own pace is to rent a car, build a leisurely itinerary, secure advanced reservations and slowly work your way from winery to winery – region to region – learning about the wine, the terroir and the passion behind the winemaking at each location.
We also highly suggest adding a winery lunch to your plans each day. Tuscan wines are meant to be enjoyed with food.
Planning your trip to Tuscany?
Where to Stay in Tuscany:
Best Tours and Experiences in Tuscany:
Planning for an Italy wine trip? Here's more
If you'd rather not plan your own Tuscany wine tour, you can rely on the expertise of a guide or driver. We usually rent a car and do a self-guided tour, but we did have a private driver in Montalcino who to us around to our pre-planned stop.
It's a great way to go if you're worried about driving in the area, or want to drink the wine instead of spit it. You can book a tour in advance.
We think it's best to go with a private tour, like this Montepulciano tour, Montalcino tour, or Chianti tour.
11 of the Best Wineries in Tuscany to Visit
For your wine tasting pleasure, we have put together a list of 10 Must-Visit Tuscany Wineries. Of course, there are dozens of other wineries in the area to enjoy – from large producers to boutique family-run wineries.
These are just a few of our favorites – some of the best in the area – broken up by region.
The relatively new wine designation of Val d'Orcia became a reality in February 2000, when the quality and diversity of this region, sandwiched between the famous Vino Nobile di Montepulciano and Brunello di Montalcino wine regins.
The Val d'Orcia is equally stunning in its landscape. It's even been awarded UNESCO World Heritage Status. The region is known for its wine, olive oil, pecorino cheeses and special bread of pig, the Cinta senese.
Despite being a relatively new DOC, the Val d'Orcia has a long history of producing renowned wines. The DOC red must be made with at least 60% Sangiovese.
Wineries to Visit in Val d'Orcia
Podere Forte
The ancient Podere farm that is now home to Podere Forte was lovingly reimagined by Pasquale Forte who fulfilled his dream and passion by regenerating the land and vineyards of the farm and producing incredible wine.
Podere Forte extends for a total of 200 hectares in the township of Castiglione d'Orcia. 22 hectares are planted with vineyards, 12 of which are in production, 33 are olive groves and 108 are forest.
The emaining hectares are distributed between pastures, livestock, and gardens. Podere Forte, somewhat hidden in the hillside near Castiglione d'Orcia, is a true sight to see.
It is a revelation in the wine industry. As they say, it is both ancient and modern – following the ancient farming traditions of the past and respecting the land, while leaping into the future with modern scientific and biodynamic practices.
While there are many farms and wineries now reaching biodynamic status, Podere Forte takes it many steps further with their self-sufficient ecosystem that doesn't just conserve its existing state, but improves upon it.
During a tour of the vineyard and facilities, you'll get a chance to see exactly what it all means. Be prepared to fall in love with it.
Winery address: Agricola Forte S.S. Località Petrucci – 53023 Castiglione D'Orcia
Tel.: 0577.8885100
Reservations: podereforte@podereforte.com There's also an online form on the website
The Chianti wine region is one of the many distinct wine growing areas in the world-famous Tuscany wine regions. Although the Chianti varietal grows throughout Tuscany, the main growing area is between the cities of Florence and Siena and Arezza.
The towns of Greve in Chianti and Radda in Chianti are two of the best locations for wine tourists in the region.
Chianti's mass appeal to international visitors is due in part to its highly romanticized countryside, replete with rolling hills, endless acres of vineyards and olive groves and charming hilltop villages, and in even greater part to its vast selection of iconic and noteworthy wines.
Wineries to Visit in Chianti
Ruffino Winery
Ruffino Winery has more than 140 years of history. It was founded in 1877 by cousins Ilario and Leopoldo Ruffino, who wanted to try their hand at winemaking.
Their wines soon became well known in the region and internationally. If you have time to spend, we highly recommend staying at Ruffino for a couple of days to soak up the beautiful surroundings and enjoy the offerings of the winery.
If you only have a few hours to spend at Ruffino, be sure to book one of their tour and tasting experieces that start with a 1 hour 15 min tasting of the Ruffino classics, to a 2-hour vertical wine tasting of their most iconic wine, the Riserva Ducale Oro.
Location: Via Poggio Al Mandorlo 1, 50012, Bagno a Ripoli
Tel: +39 055 64 99 712
Reservations: hospitality@ruffino.it
Website: https://experience.ruffino.it/it
Hours: Monday-Friday: 9am – 6pm by appointment only
Castello di Radda
Located just a short drive from the town of Radda in Chianti is the winery of Castello di Radda. The estate was acquired by the Beretta family in 2003 with the purpose of expanding their wine business, which includes other wine estates in Italy.
Castello di Radda was built as a modern cellar located among the 45 hectares of vineyards, While at Castello di Radda, you'll also be able to take a tour of the vineyards and facilities, so you can see where the wine is made.
You'll finish your visit to Castell di Radda with a tasting of their collection of wines. They currently have a Chianti Classico, Chianti Classico Riserva, a Chianti Classico Gran Selezione called Vigna Il Corno, and a Super Tuscan called Guss, named for the Gussali Beretta family.
Location: Località Il Becco, 101/a, 53017 Radda in Chianti
Tel: +39 0577 738992
Reservations: info@castellodiradda.com
Hours: Monday to Friday (11 am – 6 pm) reservations only
Principe Corsini
To envision Tuscany as it was in the 14th century, one has only to visit Principe Corsini. The estate was purchased in 1363 by the Corsini family for the production of wine and olive oil.
In the 16th century, owner Bartolomeo Corsini and his brother Filippo commissioned the construction of Villa Le Corti, which adequately reflected the family's status in the community.
Visitors can visit the villa and the historic wine cellar on a guided tour. Following a tour of the villa, you'll have a chance to walk through the production areas for both wine and olive oil, and into the cellar.
Next try the many wines in the Principe Corsini collection, including the Le Corti Chianti Classico DOCG, the Cortevecchio Chianti Classico DOCG Riserva, the Zac IGT Sangiovese (which was our favorite), and the Don Tommaso Chianti Classico DOCG.
Location: Via San Piero di Sotto, 1, 50026 San Casciano in Val di pesa
Tel: +39 055 829301
Reservations: info@principecorsini.com
Marchesi Antinori
Whereas many of the wineries in Chianti are small, family-owned operations, Antinori is just the opposite. It is a stunning winery and well worth the visit. The grounds of the winery are huge.
After you drive up to the guard gate, you're given instructions on where to park and how to get to the winery, which includes walking up a huge spiral staircase to the top level of the building.
They offer four different and unique tours and tasting experiences to match your preferences. You're also able just to book a tasting if you're pressed for time.
However, I think the best way to do a tasting at Antinori is to have lunch at their restaurant, Rinuccio 1180, located on top of the building with a fantastic view.
Winery address: Via Cassia per Siena, 133 Loc. Bargino
Reservations: Book a Tour on their website or through email
Hours: March, 31st to October, 31st, 10am-6pm
Montefioralle Winery
Montefioralle Winery is a small, family-owned operation, but they are one of the most welcoming we have visited in Chianti.
A tour of the winery takes only about five minutes and leads you through the fermentation room and the cellar, then up to the tasting room, where you'll be seated for a private tasting.
The winery has a fantastic view of the vines and the town of Montefioralle up on the hill in the background. The tasting includes generous pours of all of their current wines – Chianti Classico, Chianti Classico Reserva, IGT and a Vin Santo.
Winery address: via Montefioralle, 50022 Greve in Chianti
Tel.: +39 392 842 5595
Reservations: visite@aziendamontefioralle.com
Hours: They are open by reservation only, every day of the week from 10am to 6pm.
Fattoria Viticcio
The wine cellar and farmhouse, surrounded by 40 hectacres of organically farmed vineyards, is located just 5 miles from the town of Greve in Chianti.
Viticcio is not small, with a production of 300,000 bottles a year, but they are by no means a large winery either for Chianti.
Their first harvest was in 1964, with just 20,000 bottles, and their first entirely organic production started in 2013.
Tastings are available every day by appointment only from 10am to 4pm. The fee is 10 and includes a tasting of 4 wines – Bere (a blend of Sangiovese, Cab and Merlot), Chianti Classico, Chianti Classico Riserva, and Gran Selezione – along with salami, cheese and olive oil, also made on the property.
You can also take a tour at 11am or 3:30pm, by appointment.
Location: Via San Cresci, 12/A, 50022 Greve in Chianti
Tel: +39 055 854210
Reservations: info@viticcio.com
Hours: Monday to Sunday (9 am – 5 pm) reservations only
Region: Montepulciano
About an hour southeast of Siena, Montepulciano is a definitely must-visit region for its Vino Nobile di Montepulciano. The Nobile was the first DOCG wine to appear on the Italian market and it remains one of the most popular and celebrated wines of Italy.
It is made predominantly (at least 70% by law) from Sangiovese grapes, which give it the characteristic vibrant aromas of ripe red fruit and slight spiciness.
The wine must be aged for a minimum of two years, with at least one in oak. To be labeled a riserva, it must be aged for three years. Vino Nobile di Montepulciano ages really well and can be kept for a long time in the cellar.
You'll notice the flavors and aromas start to change from ripe red fruit to a more robust spiciness with tobacco, leather, and deeper fruit flavors.
Wineries to Visit in Montepulciano
Contucci
The quintessential Tuscan medieval town on the hill top, Montepulciano is a great city to visit and walk around. It should definitely be included in your itinerary.
Inside the city walls, near the top of the city, is a winery carved into hillside, called Contucci Winery.
The Contucci family is one of the most prominent in Montepulciano since the 14th century and their history continues in the winery today. The family farm consists of 170 hectares, 21 of which are vines, of which 15 are registered as Noble.
The others are used for the production of Rosso di Montepulciano, Bianco della Contessa, Il Sansovino and Vin Santo.
You can visit the winery for tasting every day and holidays from 9:30 am to 12:30 pm and from to 2:30 pm to 6:30 pm.
While there, you can also walk through the cellars on a self-guided tour that just takes a few minutes. Note that you can't drive a car up to the location, but you can take the city bus.
Read our full guide to the wineries in Montepulciano.
Winery Address: Via del Teatro, 1, 53045 Montepulciano
Phone: +39 0578 757006
Reservations: info@contucci.it
Avignonesi Winery
One of the best places to go for a fine dining winery lunch is Avignonesi, located about a 20-minute drive east of Montepulciano. Avignonesi is one of the largest wineries in the area.
You won't come here looking for a small, boutique experience. But you will be able to see a large, modern winery in action. There are many options for visitors here, from a simple tour and tasting, to a full experience of a cooking class, tour and wine-paired lunch.
Avignonesi uses organic and biodynamic farming methods at their state-of-the-art facility. They have a wine range of wines, including the popular Vino Nobile di Montepulciano DOCG and Rosso di Montepulciano DOC.
Go for lunch and enjoy the wines alongside the Tuscan cuisine.
Winery address: Via Colonica, 1, 53045 Montepulciano SI, Italy
Tel.: +39 0578 724304
Reservations: info@avignonesi.it
Region: Montalcino
Brunello di Montalcino is the king of Tuscan wines and the most famous DOCG with the boldest expression of the Sangiovese grape. The region is located 30 miles south of Siena and has one of the warmest and driest climates in Tuscany, where the grapes tend to ripen earlier than the Vino Nobile di Montepulciano and Chianti Classico.
The weather conditions in this area produce wines with more power and complexity, with more aging potential. Another big difference here is that Brunello di Montalcino must be made from 100% Sangiovese.
In other areas where the grape doesn't have such a powerful expression, it is often blended with another grape for color and a bit of extra structure. Also opposed to its neighbors, Brunello di Montalcino must be aged in oak for at least 2 years and in the bottle for at least 4 months before being released.
Wineries to visit in Montalcino
Banfi
Banfi was founded in 1978 by Italian-American brothers, John and Harry Mariani. They worked with an Italian enologist, Ezio Rivella, to develop the winery and ensure its future as a top producer in the region.
The estate vineyards have high exposure to sun and breezes, with little rainfall and dramatic variations between daytime and nightly temperatures.
This produces the optimal climate for the grapes, which translates into bold and characteristic wines. Banfi has many wineries throughout Italy, but Castello Banfi outside Montalcino is the one we are focused on.
They offer guided tours that take about an hour, by advanced reservation only. You can also taste wines in the enoteca, walk through the glass museum, see the balsamic vinegar cellar, and stay for lunch.
Our best recommendation is to book a lunch reservation at La Taverna (get the duck ravioli, if it's available), but arrive early to have a tasting before lunch at the enoteca. This will help you choose the wine you'd like to drink with lunch.
Winery address: Castello di Poggio alle Mura, 53024 Montalcino
Phone: +39 0577 877 505
Reservations: reservations@banfi.it
Hours: Monday through Friday, 9:00 am to 6:00 pm
Solaria
The full name of this winery is Azienda Agricola Patrizia Cencioni Solaria. It is a family owned and run winery, open since 1989, that is located on the southeast slope of the Montalcino hillside.
Of their 50 hectares of land, 8 hectares have DOCG Brunello, 1.5 are growing DOC St. Antimo and 7 contain olive groves. Their wines include a Brunello di Montalcino Riserva, Brunello di Montalcino, Rosso di Montalcino, and an IGT blend of Cabernet Sauvignon and Sangiovese called Solarianne.
You can visit the winery for a tasting and/or cellar tour. Be sure to make an appointment in advance.
Winery address: Ruta 89 S/N Km 7, Tupungato, Mendoza, Argentina
Tel: +549 261 5320896
Tours to Book:
Frequently Asked Questions
What's the best wine region in Tuscany?
Some of Tuscany's most celebrated wine regions include Chianti, Brunello di Montalcino, Bolgheri, Vino Nobile di Montepulciano, and Vernaccia di San Gimignano.
What wines is Tuscany famous for?
Some of the most renowned wines from Tuscany include Chianti, Brunello di Montalcino, Vino Nobile di Montepulciano, Super Tuscans, Vernaccia di San Gimignano, Carmignano, and Bolgheri.
Can you walk to wineries in Tuscany?
While they are many wineries in Tuscany, they're spread out with significant distances between them, and walking might is usually not an option. You can walk between a few wineries in towns like Montepulciano and Greve in Chianti. Other areas will require a car.
How to Get to Tuscany?
There are several ways to get into Tuscany;
By Plane – Tuscany has several major airports; Florence Airport (FLR), Pisa International Airport (PSA), and Peretola Airport.
Italy has an impressive and extensive train network system that can take you to Tuscany from any major city, like Milan, Rome, or Florence.
By car. Tuscany is also accessible by road. Take your time to enjoy the picturesque landscape with a drive up to Tuscany.
By bus. There are lots of long-distance bus services that connect Tuscant to the major cities and other European cities.
Do You Need Reservations?
Yes, it is highly recommended to make a reservation for wine tastings in Tuscany. Many wineries require reservations in advance, especially during peak tourist season. This is to ensure that they can accommodate your visit and provide you with the best possible experience.
It is also a good idea to research the wineries you are interested in visiting and contact them ahead of time to find out their specific reservation policies and availability. Some wineries can do basic tastings, but you have to pre-book a tour or lunch, for instance.
Every time we go to Tuscany, we find more lovely wineries and wonderful people running them. There is a lot of passion and heart in Tuscany. Once you've visited a few of the must-visit wineries in Tuscany that we've included on this list, you'll see for yourself why we love it so much.
Do share your own favorite wineries in Tuscany in the comments section! We always want to learn about others.
Want to read more about wine regions in Europe? Check out our guide to 17 of the best European Wine Regions to visit.
Like this post? Why not share it on your Pinterest board?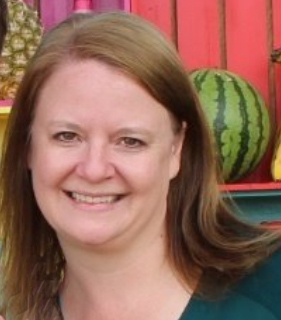 Laura Lynch, creator and writer of Savored Journeys, is an avid world traveler, certified wine expert, and international food specialist. She has written about travel and food for over 20 years and has visited over 75 countries. Her work has been published in numerous guidebooks, websites, and magazines.