Victoria, the charming capital city of British Columbia, Canada, is one of the most picturesque cities on the Pacific Coast. Due to its close proximity to Seattle (a 3-hour ferry ride from downtown) and Vancouver, Canada (3 hours by car + ferry), it's the perfect destination for anyone who's exploring the Pacific Northwest or looking for a weekend away.
I've been to Victoria many times and each visit is more inspiring than the last. There are a lot of layers to Victoria and the more time you spend there, the more you'll love it. You'll feel like you've stepped into a quaint British village from the moment you arrive.
If you're just starting to plan a trip, we want to share 12 amazing things to do in Victoria BC, so you can add them to your itinerary. These are our favorites that we do every time we visit.
» Interested in other parts of Canada? Read our full Canada travel guide for inspiration and additional tips. Also see our road trip guide. We also have info on Montreal and Toronto.
Planning a trip to Victoria?
Where to Stay
Best Tours and Experiences
Best Things to Do & Attractions in Victoria, British Columbia
#1 Gardens Everywhere – Butchart Gardens
Butchart Gardens is a world renown collection of beautiful gardens with plants from around the world. It is one of the most-visited attractions in Victoria BC, thanks to its 55 acres of gardens, and 900 bedding plant varieties. There's a Japanese garden, a rose garden, and an Italian garden and these are partially good to visit in Spring, but also fantastic all year round.
Besides the displays, there's a carousel, guided walks, greenhouse tours, boat rides and night time illuminations. It's a quick trip to get there from the center of town. You can drive in just 30 minutes, or take a bus in one hour. It's open all year round. Prices for tickets vary depending on time of year (it's more expensive during the Christmas season).
If you don't have a car, the best way to get there is on a Butchart Gardens Tour from Victoria. This tour includes shuttle service from downtown Victoria with a choice of departures and return times throughout the day.
#2 Afternoon Tea
As we mentioned, Victoria feels very British, and one of the things you have to do while there is a proper afternoon tea. The most well-known place in town for afternoon tea is the Fairmont Empress Hotel. The afternoon tea experience at this hotel is a truly unique experience that is both fancy and enjoyable.
Be prepared to make reservations well in advance and pay a high price (around $89/pp) for the opportunity.
A fantastic alternative for those not wanting such a fancy tea or price, is to have afternoon tea at the Pendray Inn and Tea House (part of the Huntingdon Manor Hotel), just across from the Victoria harbour. The experience is elegant, yet quite a bit more casual than at the Empress, and the scones are to die for! Tea is available from Friday to Sunday 11am to 4pm and costs around $56/pp.
#3 Great Craft Breweries
Victoria is home to many great craft breweries and alehouses. There's even an entire week devoted to beer (Victoria Beer Week). Depending on the time of year, you might also have a chance to attend the Craft Beer Show at the end of November.
Victoria is home to Canada's first brewpub, Spinnakers, which forged the beer revolution in Victoria. Now there are dozens of breweries you can visit inside and around the city.
Try out one of the suggested itineraries of the BC Ale Trail, which will take you to breweries like Phillips Brewing, Driftwood Brewery, and Swans Brewery which is great if you are on a adult only trip There are quite a few cideries now, as well.
West Coast Brewery Tours offers a Victoria Craft Brewery Tour with Tastings that you can participate in. A local beer-loving guide will take you to visit 3 boutique and small-batch breweries aboard a 'brew bus'. Along the way, you'll sample seasonal pilsners, porters, IPAs and more.
#4 Beautiful Architecture – Parliament Buildings & The Fairmont Empress Hotel
If you're running out of ideas for what to do in Victoria BC, you definitely haven't looked around you. So many of the buildings in Victoria are stunning, including the Fairmont Empress Hotel, which also happens to be a great place to stay while in Victoria, because it's so centrally located.
Take a stroll around town and admire the architecture. Be sure to check out the Royal British Museum and the BC Parliament Buildings, home to the Legislative Assembly.
When the sun goes down at night, the Parliament Building lights up with thousands of beautiful white lights – 3,600 to be exact. It's a great sight you can't miss. The BC Parliament Buildings provide guided and self-guided tours year round.
#5 See the Sea Lions at Victoria Harbor & Victoria's Fisherman's Wharf
How can you resist this face? These harbor seals pop up all over Victoria harbor, you just have to watch out for them. A great place to see the sea life and maybe catch a glimpse of a sea lion or two is from Victoria's Fisherman's Wharf, which is also where you'll find the houseboats shown below, plus a handful of really great seafood stands where you can get fresh crab and other shellfish for a quick lunch or dinner.
Oak Bay Marina is another possible place to spot sea lions, though don't expect to see too many, because it's illegal to feed them, making them a bit more scarce these days.
If you're really intent on seeing sea lions, otters, and maybe even some whales, you should book a Victoria Whale and Wildlife Cruise with Eagle Wing Whale Watching Tours. It's a guided 3.5-hour cruise from Fisherman's Wharf where you can hopefully see seals, sea lions, otters and porpoises as well as bald eagles and marine birds. Victoria is one of the best places in Canada to go whale watching.
#6 Victoria Harbour
One of my favorite things in Victoria is watching the sea planes land in the harbour. It's great fun to watch them glide across the glassy water. There is always a ton of water activity going on in the harbour to watch, and since you can walk almost all the way around, there are plenty of places to watch it from.
If you fancy going on a seaplane right, you can book a panoramic Seaplane Tour with Harbour Air Seaplanes. It's a 20-minute ride that offers an unforgettable aerial perspective of the harbor, coastline, Strait of Juan de Fuca and the Olympic Mountains towering in the distance.
Another great way to experience the harbor is on a boat. See #10.
#7 So Much Beautiful Water to Explore
Victoria Harbour is always alive with activity. There are hundreds of boats in the marina, many of which are taken out every day or weekend. If you don't have the luxury of owning your own boat, it's no problem because there are many charter companies just waiting to whisk you out to sea.
Whether you're looking for a calm afternoon cruise in a sailboat or an adventurous kayak tour, you can do it from Victoria Harbor. Here are a few of our favorite tours.
#8 Gorgeous Landscapes and Landmarks
The rhododendrons and azaleas alone are reason enough for me to visit Victoria in the spring. These beautiful flowers are everywhere around town in April, brightening up the place – as if it needed more help. One of the best places to see these beautiful flowers (aside from Butchart Gardens), is along David Foster Harbour Pathway leading from Centennial Park to Fisherman's Wharf.
Totem poles are also a landscape element you'll see around Victoria BC. You'll see some in Spirit Square in Centennial Park. It features two Spirit Poles, known as the "Two Brothers" that serve as a gateway to this public space. Thunderbird Park, next to the Royal British Columbia Museum, is home to many totem poles and other First Nation monuments. One of the tallest totem poles in the world can be found Beacon Hill Park.
#9 So Much Green Space
If you're looking for a little respite from walking around, you're in luck because there is green space galore in Victoria. The lawn outside the Parliament building is a great green space where people often hang out on nice days. You wouldn't be out of place to spread out a blanket and enjoy the people watching.
Centennial Park and Thunderbird park also have open green space in the center of the action, where you can relax for a few minutes and enjoy the few peaceful moments. Outside of the Inner Harbor, there's Beacon Hill Park and Abkhazi Garden, plus Clover Point Park and Oak Bay Marina.
#10 Castles & National Historic Buildings in Victoria
One of the main tourist sights in Victoria BC is a castle. There are actually two castles that you can visit in Victoria: Craigdarroch Castle and Hatley Castle.
The more popular of the two is Craigdarroch. Built by coal baron Robert Dunsmuir during the reign of Queen Victoria, Craigdarroch Castle has been meticulously restored, giving visitors a glimpse of privileged life in the 1890s. It's now a National Historic Site. Plan your visit and book tickets here. There are also historical tours that happen throughout the year.
Hatley Castle is located on the grounds of Hatley Park and Royal Roads University in Victoria. It was commissioned by James Dunsmuir and completed by architect Samuel Maclure in 1908. Check the Hatley Park website for details about visiting.
#11 Tours, Food, & Entertainment
You will not run out of things to do in Victoria, even if you spend more than a week there. Tourist attractions are by the dozens, and you can get hooked up with any kind of tour just by talking with the tour touts that roam around the city center.
Victoria also offers family-friendly tours. Many tour operators have age-appropriate tours designed for children, including interactive museum tours, wildlife discovery tours, fun harbor cruises, and lots of things to do in Victoria. Be sure to check with the tour provider to find family-friendly options.
We like to just take walks to different parts of the city and check out the sights, which is how we came across this awesome street art. You can also go on an organized tour, which is a great way to discover the food, the history, the art, and the outdoor activities. Here are a few that we recommend.
#12 Walking Around Victoria at Night is Enchanting
Victoria is so serene and lovely at night. It's the perfect time for a walk around the harbor. One of the main attractions to see is the Parliament building all lit up with 3,600 white lights. The lights come on at dusk, so the time changes based on sunset. During the summer, you can expect to wait until much later – even 9 p.m. – before the lights come on, while in winter it's much earlier. The Empress Hotel is also beautiful to see as it reflects on the water.
Victoria is known as one of the most haunted cities in Canada, and there are several top rated ghost tours that operate at night. The schedule is May 1 to October 31 it runs every night and the rest of the year it's Fridays, Saturdays, and Sundays. It is best to book them as soon as you can because they can sell out fast. Get more information here.
Victoria's Night Markets are a popular attraction during the summer months, featuring food, crafts, and live music.
How to Get to Victoria BC
From Seattle, the trip to Victoria is an easy one. You just hop on the Victoria Clipper, which is a 3-hour ferry ride over to Victoria. In the high season, be sure to book in advance. There are other ways to get there, like driving though Vancouver Island, which itself is one of the most beautiful places in the Northwest.
Once you arrive, you'll be overwhelmed by the charm and beauty of this place. Victoria is incredibly enchanting. To help plan your trip, check out this Ultimate Guide to Victoria.
Where to Stay in Victoria BC
We've already mentioned that the Fairmont Empress is a great place to stay while visiting Victoria, but it can be a little expensive during the high season.
Here are a few more of our favorites. These are all super close to each other, and right on the harbour. You really can't go wrong here. You can use these links to read more reviews or see prices and book your stay:
Hotel Grand Pacific: Very nice 4* in close proximity to the ferry, harbour, Beacon Hill Park, and Parliament buildings – See reviews on Trip Advisor or book on Expedia.com
Inn at Laurel Point : Very close to everything, stunning views of the harbor from the rooms – See reviews on Trip Advisor or book on Expedia.com
Getting Around in Victoria BC
Walking: Victoria is great for pedestrian-friendly streets and mild climate. The downtown area, Inner Harbour, and surrounding neighborhoods are perfect for exploring on foot. Stroll along Government Street, admire the historic buildings and stop by shops, restaurants, and museums. The city's compact layout makes it easy to discover hidden gems by walking.
Biking: If you prefer two wheels to two feet, Victoria is a bike-friendly city. The extensive network of bike lanes and scenic trails, like the Galloping Goose Regional Trail, offers cyclists a convenient and enjoyable way to explore the city. You can rent bikes from various shops and rental companies in the city.
Public Transportation: The Victoria Regional Transit System (BC Transit) provides an efficient and affordable way to get around. Buses cover the city and its suburbs, making it easy to reach popular destinations. You can purchase single fares or day passes, and schedules are available online or at transit centers.
Ferry: Ferries connect the city with destinations like Vancouver, the Gulf Islands, and the United States. You can also enjoy boat tours and water taxis to explore the Inner Harbour and nearby points of interest.
Taxis and Ride-Sharing: Taxis are readily available in Victoria, and ride-sharing services like Uber and Lyft operate in the city. These options provide convenient transportation, especially for travelers who prefer door-to-door service.
Frequently Asked Questions about Visiting Victoria
When is the best time to visit Victoria, BC?
Victoria is a year-round destination, but the best time to visit depends on your preferences. Summer (June to August) offers pleasant weather for outdoor activities, while spring and fall are less crowded and often have milder temperatures. Winter is ideal for holiday lights, winter events, and indoor attractions.
Are there any family-friendly activities in Victoria?
Yes, Victoria is a great destination for families. Kids will love the Victoria Bug Zoo, Miniature World, and Beacon Hill Park with its petting zoo and playgrounds. Whale-watching tours are also suitable for families.
Are there any special events or festivals in Victoria I should know about?
Victoria hosts numerous great events and festivals throughout the year. Some notable ones include the Victoria Dragon Boat Festival, Victoria International JazzFest, and the famous Symphony Splash concert on the Inner Harbour. In Spring there is an event called "Victoria Beer Week" which showcases British columbia craft breweries in unique event settings across Greater Victoria.
Are there professional sports teams in Victoria?
Watching sports is a popular pastime in Victoria and is home to several official professional and semi-professional sports teams, including the Victoria Royals (Western Hockey League – WHL) for ice hockey, Pacific FC (Canadian Premier League – CPL) for soccer, and the Victoria HarbourCats (West Coast League – WCL) for baseball.
What is the standard tipping etiquette in Victoria?
The standard tipping etiquette is similar to the rest of Canada. It is customary to tip service workers in various industries, typically around 15-20% of the total bill. You can tip with either cash or credit cards most restaurants and businesses accept both forms of payment.
Like this post? Why not save it to Pinterest?
FOLLOW US on Pinterest, Instagram, Facebook for more great travel inspiration and tips.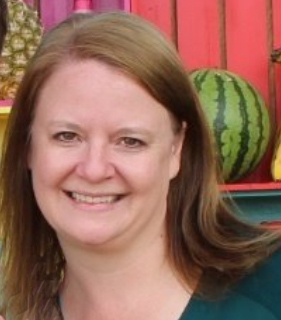 Laura Lynch, creator and writer of Savored Journeys, is an avid world traveler, certified wine expert, and international food specialist. She has written about travel and food for over 20 years and has visited over 75 countries. Her work has been published in numerous guidebooks, websites, and magazines.