Victoria, the charming capital city of British Columbia, Canada, is one of the most picturesque little towns on the Pacific Coast. Due to its close proximity to Seattle – just a 3-hour ferry ride from downtown – it's the perfect destination for anyone who's spending time in the Northwest. I've been to Victoria many times and each visit is more inspiring than the last. There are a lot of layers to Victoria and the more time you spend there, the more layers you'll find. You'll feel like you've stepped into a quaint little British village from the moment you enter town.
The best way for me to acquaint you with Victoria BC, and spark your desire to go there on your next vacation, is through photos, so here are 12 reasons why I love Victoria BC and I'm convinced you will too.
#1 Gardens Everywhere
Butchart Gardens is a world renown collection of beautiful gardens with plants from around the world. It is one of the most-visited attractions in Victoria BC, and it's a quick trip to get there from the center of town. It's open all year round. Besides the displays, there's a carousel, guided walks, greenhouse tours, boat rides and nighttime illuminations.
#2 Afternoon Tea
The most well-known place in town for afternoon tea is the Fairmont Empress Hotel, and while that is a fantastic experience, it's also a little expensive. A fantastic alternative is to have afternoon tea at Gatsby Mansion, just across from the Victoria harbour. The experience is elegant, yet casual, and the scones are to die for! Tea is available at Gatsby Mansion from Wednesday through Sunday.
#3 Great Craft Breweries
Victoria is home to many craft breweries and alehouses. There's even an entire week devoted to beer (Victoria Beer Week). If you need another reason to visit Victoria, try out one of the suggested itineraries of the BC Ale Trail.
#4 Beautiful Architecture
So many of the buildings in Victoria are stunning, including the Fairmont Empress Hotel, which also happens to be a great place to stay while in Victoria, because it's so centrally located. Take a stroll around town and admire the architecture.
#5 Because sea lions…
How can you resist this face? These guys pop up all over the harbour, you just have to watch out for them. A great place to see the sea life is from Victoria's Fisherman's Wharf, which is also where you'll find the houseboats shown below, plus a handful of really great seafood stands where you can get fresh crab and other shellfish for a quick lunch or dinner.
#6 Envision yourself living on a houseboat!
Would you like to live on a houseboat? I think I would! You can get a sense of what it might be like to have a floating home at Fisherman's Wharf, where there's a community of some of the cutest houseboats ever.
#7 Gorgeous landscapes and scenery
The rhododendrons and azaleas alone are reason enough for me to visit Victoria in the spring. These beautiful blooms are everywhere around town in April, brightening up the place – as if it needed more help!
#8 So much green space
The Parliament building is located right in the middle of things, to remind you that this is a seat of government. The lawn outside the Parliament building is a vast green space where people often hang out on nice days. You wouldn't be out of place to spread out a blanket and enjoy the people watching.
#9 Victoria Harbour
One of my favorite things in Victoria is watching the sea planes land in the harbour. It's fun to watch them glide across the glassy water. There is always a ton of water activity going on in the harbour to watch, and since you can walk almost all the way around, there are plenty of places to watch it from.
#10 We're on a boat!
Yes, Victoria harbour is always alive with activity. There are dozens of boats in the marina, many of which are taken out every day or weekend. If you don't have the luxury of owning your own boat, it's no problem because there are many charter companies just waiting to whisk you out to sea. You can book a harbour tour or even go out on a whale watching tour.
#11 Walking around at night is enchanting
The Parliament building again! This time, all lit up at night. Victoria is so serene and lovely at night, it's the perfect time for a walk around the harbour.
#12 Plenty of entertainment
You will not run out of things to do in Victoria, even if you spend more than a week there. Tourist activities are by the dozens, and you can get hooked up with any kind of tour just by talking with the tour touts that roam around the city center. We like to just take walks to different parts of the city and check out the sights, which is how we came across this awesome street art.
From Seattle, the trip to Victoria is an easy one. You just hop on the Victoria Clipper, which is a 3-hour ferry ride over to Victoria. In the high season, be sure to book in advance! There are other ways to get there, like driving though Vancouver Island, which itself is one of the most beautiful places in the Northwest. Once you arrive, you'll be overwhelmed by the charm and beauty of this place. Victoria is incredibly enchanting. To help plan your trip, check out this Ultimate Guide to Victoria.
Where to Stay in Victoria BC
We've already mentioned that the Fairmont Empress is a great place to stay while visiting Victoria, but it can be a little expensive during the high season. Here are a few more of our favorites. These are all super close to each other, and right on the harbour. You really can't go wrong here. You can use these links to read more reviews or see prices and book your stay:
Did you like this post? Pin it to your Pinterest board so you can find it again later. We appreciate all of your social media shares!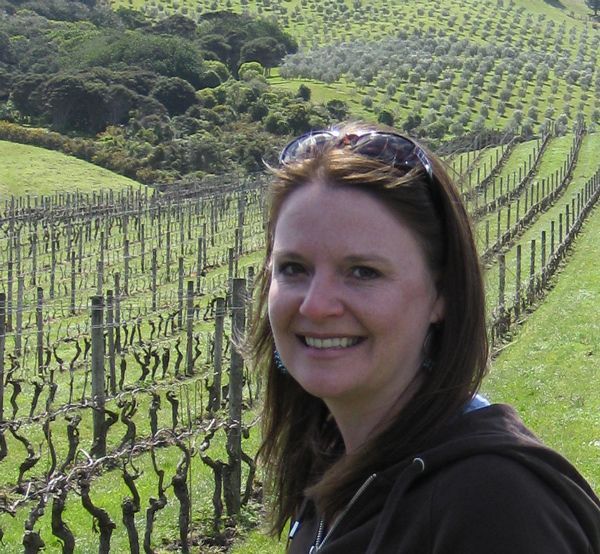 Laura Lynch, creator and writer of Savored Journeys, is an avid world traveler, certified wine expert, and international food specialist. She has written about travel and food for over 20 years and has visited 70+ countries.