Before visiting Sweden, you might not know what types of foods are popular there. Perhaps you have your suspicions, involving Swedish meatballs and smoked salmon, but you probably aren't aware of the array of delicious foods to try in Sweden.
After spending a few weeks in Stockholm and Malmo, in the south of Sweden, tasting my way around the countryside, I now have a much better grasp of Swedish food. It is always my aim to try as many different foods as possible when I'm visiting a country that is new to me and Sweden didn't disappoint.
One of the best ways to do that is to go on an organized food tour. The 5-hour food tour I went on with Food Tours Stockholm was a perfect way to become acquainted with a lot of foods I hadn't tasted before. Another great way to find foods to try in Sweden is to take the advice of others who have already been there.
I've put together a list of my favorites of the foods I tried in Sweden, and I've included where you can find these foods, too. Of course, there are dozens of others besides these 13 foods to try in Sweden I've listed here. I make no claim that this is a comprehensive list or that it comprises the most popular. But I do think that you'll get a pretty good idea of Swedish food from tracking these down. So let's get started.
Spending some time in Stockholm? Check out our shortcut travel guide to the city. You might also want to check out the underground art!
Swedish Meatballs (Köttbullar)
Obviously, you can't go to Sweden and not try the quintensential Swedish dish: Swedish Meatballs. Whether or not this dish was intended to become the icon of all things Swedish, it is probably the first dish that comes to mind for many of us. I had to try them, even though I'm not a huge fan of meatballs.
They are often made with a mixture of beef and pork, but can be made up of different meats. The sauce is a deep, flavorful gravy. And the dish is always served with potatoes (usually mashed), a bowl of lingenberries and pickled cucumbers.
I found this highly recommended and delicious plate of Swedish meatballs at: Bakfickan, Jakobs torg 12, 111 52 Stockholm, Sweden
Fermented Herring (Surströmming)
After a few days, I started to lose track of how much herring I'd tried and in how many different ways it was prepared. Typically, you'll find it as the main component of an entree, served with boiled potatoes, or on top of a piece of rye bread as a snack.
Surströmming is a bit different than the others. It's fermented and the herring has a meatier consistency than fish usually does. It's actually pretty good once you get used to it.
I had these tasty herring snack in Malmo at an outposting of a popular deli and restaurant in the Malmo train station: Salt & Sill Deli, Centralstationen | Centralhallen, Malmo 21120, Sweden
Reindeer Paté
You have to get over a few things when eating in Stockholm, one of which is eating Reindeer. If you think of it as the cute red-nosed guy who delivers Christmas packages, you will miss out of the pleasure of eating reindeer meat and, especially, reindeer paté.
The pate is very spreadable and can be enjoyed on crackers or bread. It's really creaming and flavorful. I could have eaten a lot of it! The pate is pictured at the forefront of the picture, alongside other popular meats that you can get cut fresh at the delis in any market.
The reindeer pate I had came from a deli with tons of great cured and smoked meat options, and the pate is one of their top sellers: Hellbergs Fågel & Vilt in Hötorgshallen 46, 111 57 Stockholm, Sweden
Swedish Fish Soup (Svenska fisksoppa)
It's not surprising that a popular dish in Sweden is fish soup. All of that fresh and wonderful fish they're so well known for cooked in a tasty broth to make a filling and soul-satisfying bowl of fish soup. I found this amazing bowl of fisksoppa at a restaurant in Hotorgshallen, that has been run by multiple generations.
It is incredibly popular for its fish soup, and you'll understand why after just one small sip of broth. It is seasoned and flavored to perfection.
Kajsas Fisk, Hotorgshallen 3, Stockholm 111 57, Sweden
Cured Salmon (Gravadlax)
In Sweden, a very common way to make salmon is to cure it with a mix of dill, salt and sugar, which gives it a very distinct flavor. It's much sweeter than we'd find in the states. It is then served in thin, silky strips that can be layered on bread or crispbread, or it might be lightly cooked and served as the main component of an entree, with a side of potatoes.
I tasted many version of cured salmon in Sweden, but one of my favorites was this cured salmon salad from an archipelago hotel I visited: Djuronaset Conference & Hotel, Seregårdsvägen 1, 139 02 Djurhamn, Sweden
Smoked Salmon (Varmrökt lax)
I've had a lot of smoked salmon in my life – especially living in Seattle where salmon is king – but there's a different between the smoked salmon in Seattle and in Sweden. The salmon in Sweden is very lightly smoked with Alderwood, giving it only a mild smoked flavor, and an extremely tender texture, unlike the more heavily smoked flavor and dry flesh I'm more accustomed to.
It's really delicate and light, which means it can be eaten and enjoyed in many different ways. My favorite smoked salmon came from a family-owned fishing business in Malmo (in southern Sweden), where we were able to see the smoking process take place. They also smoke salmon jerky there. Yum.
Bla Hoddans Fisk, Banérskajen, MALMÖ, Sweden
Västerbotten Cheese (Västerbottensost)
Sweden doesn't really make a lot of its own cheese. It imports cheese from around the world. But they do make one very special cheese, called Vasterbotten, which is a hard cow's milk cheese that is aged for at least 1 year. It's sometimes referred to as the Swedish Parmigiano, because has similar properties like the little crystalized bits and strong flavor. However, Västerbotten is less salty and more sweet than its counterpart.
Tip: you can find it at Ikea if you're keen to try it without making the trip to Sweden.
I sampled Västerbottensost at a great little cheese shop in Hotorgshallen in Stockholm: Fromageriet, Hötorgshallen, 11157 Stockholm, Sweden
Hamburgers (Hamburgare)
Yeah, I know, what is this doing here! Who has a burger when they're in Sweden surrounded by all this amazing food? I would ask myself that too, but then once I'd tried a few of them, I absolutely knew why.
The Swedes know how to make a darn good burger! The patty on these burgers were huge and the toppings were plentiful – usually including a really soft and pillowy bun, bacon, cheese and lots of mayo oozing out the sides.
I tried burgers at three different places and all of them were very good.
Barrels, Burgers & Brews, Stora Nygatan 20, 111 27 Stockholm, Sweden
Miss Behave Bar, Waterfront Södermalm, Stockholm, Sweden
Djuronaset Conference & Hotel, Seregårdsvägen 1, 139 02 Djurhamn, Sweden
Swedish Bread, Flatbread, Crispbread
I tried so many fantastic breads in Sweden that it's too hard to pick just one. The bread is made with all kinds of different flours, nuts and seeds and is so much more hearty and satisfying than typical white bread. The delicious flatbread we tried had anise, fennel, and sour milk.
They also eat a lot of crispbread in Sweden, which is a flat and dry type of bread or cracker, containing mostly rye flour. For breakfast, I even tried Swedish caviar on my crispbread. It's not caviar as you might know it. It's a fish paste that comes in a tube and is squeezed out onto bread for breakfast. Super salty and a little too fishy for breakfast, if you ask me.
I tried all of these hearty nut breads at: Bakery & Spice, Torsgatan 46, Stockholm, Sweden
Shrimp Sandwich (Räksmörgås or Räksallad)
This Swedish open-faced shrimp sandwich is topped with lemon, egg and mayo. It's served in so many restaurants for lunch. You'll see it listed on many sandwich boards set out in front of cafes and eateries. It's a great sandwich, and a great way to try the local shrimp that is so tiny, but incredibly succulent and fresh. I was also lucky enough to find this salad version, which was absolutely pilled high with shrimp.
The shrimp salad I had was one of a handful of options on the menu at a new and very popular beachfront restaurant on the Falsterbo peninsula: Badhytten, Skanors Hamn, Skanor 239 32, Sweden
Rose-Hip Soup (Nyponsoppa)
We were biking along a beach-side path when I noticed these red berries on the side of the road. I thought they were strawberry bushes at first, but they're actually rose hips. I've had rose hip tea before, and I really like it, despite its floral scent. But I'd never had rose hip soup before.
The hips are cooked with water and sugar, and then the mixture is strained and thickened with potato flour, so it takes on the consistency of tomato soup. It can be served hot or cold, like gazpacho.
Aquavit (Akvavit)
You can't go around tasting things in Sweden without throwing in at least a few local drinks. Aquavit is a flavoured spirit produced in Scandinavia. It is a traditional Scandanavian digestif that is distilled from wheat or potatoes and flavored with caraway and spices like dill, anise, fennel, coriander and cardamom.
I tried this popular brand of Aquavit, while sinking a traditional Swedish drinking song at: Hav in Hotorgshallen 111 57 Stockholm, Sweden
Swedish Wine (Vin)
You probably didn't even know that there is wine production in Sweden, but there is! Only a handful of wine makers are producing wine in the south of Sweden, using vines that have only recently been planted. Solaris and rondo are the most commonly grown grapes in Skåne.
More wineries are starting up, but for now it's a very small industry for Sweden. Most of the supply is consumed in and around Skane in southern Sweden, and across the border in Copenhagen.
We visited Hällåkra vineyard in Skane for a taste of the wines they are producing. Hällåkra Vingård, Hällåkravägen 47-0, S-231 72 Anderslöv
CONCLUSION
If you're in Sweden and looking for great food to try, this list of 13 foods to try in Sweden should keep you busy and very well fed! I sure was.
Like this post? Why not save it to Pinterest?
FOLLOW US on Pinterest, Instagram, Facebook for more great travel inspiration and tips.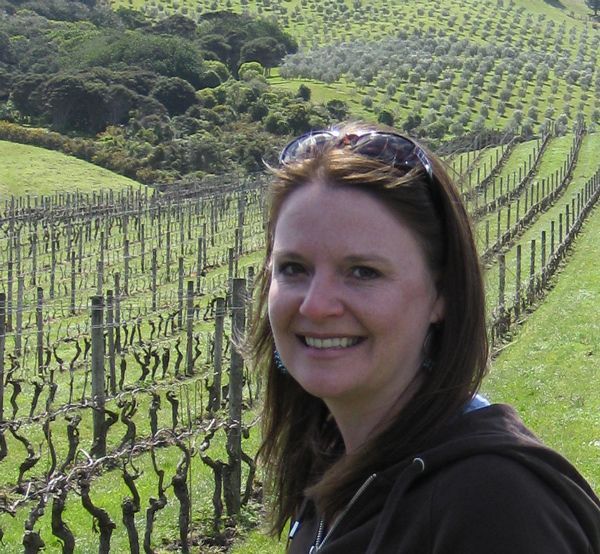 Laura Lynch, creator and writer of Savored Journeys, is an avid world traveler, certified wine expert, and international food specialist. She has written about travel and food for over 20 years and has visited 70+ countries.