If you're a wine lover, you don't want to miss taking a wine tasting trip to the Lodi wine region. With over 85 wineries and vast vineyards covering over a hundred thousand acres, Lodi is a prolific wine destination located just a short drive from Sacramento.
If you're already done Napa and Sonoma and you're looking for somewhere else, perhaps a little more off-the-beaten-track, then I would really recommend a trip to Lodi. We spent a week there on a recent wine trip and immediately fell in love with it.
» Spending more time in California? Check out our California road trip guide and where to go wine tasting in California (hint: Sonoma, Napa, Paso Robles, Santa Barbara). If you're up for a hike, here are some of our favorites in Southern California, as well as waterfalls.
If you already know about Lodi, it's likely because they sell a lot of grapes to large wine producers in California. In fact, the California wine industry sources from Lodi most of the grapes going into $10 and under wines, which is about 74% of all the wine sold in the U.S.
Popular wine brands like Constellation Brands (which includes Lodi's Woodbridge by Robert Mondavi, as well as Vendange, Rex-Goliath and other brands), and The Wine Group who now own the popular 7 Deadly Zins label, have been making mass produced wines from Lodi for a long time. So it stands to reason that we've all drank Lodi wine.
But those aren't the only wines from Lodi. In fact, many of the family-owned vineyards in the area also make their own wine – wonderful, boutique wine that will blow your socks off. You just maybe haven't heard about them, because they sell almost exclusively direct to consumer. You have to visit their tasting rooms to try or buy it.
It's those (sometimes 5th- and 6th-generation) family-owned wineries that should compel you to plan a wine tasting trip to Lodi. I can't even express how great the wines are, how incredible their histories are, and how rewarding the trip will be for wine lovers.
There's also more to do in Lodi than just wine tasting!
About the Lodi Wine Region
Lodi's warm Mediterranean climate and fertile soil provide an ideal environment for growing a diverse range of grapes. Zinfandel is just one of over 125 grape varieties planted in the region, including Cabernet Sauvignon, Vermentino, old vine Cinsault, and many you haven't heard of before.
Lodi is best known for producing some of the best Zinfandel wines in the world, thanks to its Mediterranean climate and diverse soil types. But they also make lots of other varietals,
With so many wineries to choose from (nearly 80!), you can explore small to large family-owned wineries and likely even get to chat with the winemaker.
Where is Lodi & How to Get There
Lodi is a charming town located in the heart of California's Central Valley, about 45 minutes south of Sacramento, 1 hour 30 minutes from San Francisco and San Jose, and 5 hours 30 minutes from Los Angeles.
Several major highways pass through the town, including Highway 99 and Interstate 5. If you're flying into the area, Sacramento International Airport is the closest airport.
When driving to Lodi, you will be treated to breathtaking views of the surrounding countryside, including the flat terrain of the Central Valley, the Mokelumne River, and the rolling hills of the Clements Hills.
The town is easy to navigate, with most of the attractions located in the downtown area. The wineries are scattered from east to west, all within easy driving distance.
Where to Stay in Lodi
Wine & Roses Hotel
If you're looking for a luxurious stay in Lodi, Wine & Roses Hotel, Restaurant, and Spa is the perfect option. This locally owned hotel offers everything you need for a comfortable stay, including a pool, spa, and restaurant. Plus, it's conveniently located near the wine visitor center and the Towne Corner Cafe & Market.
During your stay at Wine & Roses Hotel, you can enjoy breakfast and coffee at Towne Corner, go wine tasting at the Lodi Wine Visitor Center on site, and have a great dinner at Towne House Restaurant. The hotel also has EV charging spots and beautiful grounds to explore.
Top Lodi Wineries to Visit
Lodi Wine & Visitor Center
The first place you should visit when you arrive is the The Lodi Wine & Visitor Center. This is your gateway to exploring the rich wine culture of Lodi and learn about the area before you dive in. And bonus if you're staying at Wine & Roses, because the visitor center is right there in the parking lot.
With an extensive tasting bar featuring a rotating selection of wines from growers in the Lodi Winegrape Commission, you get the chance to sip your way through the region's diverse varietals all in one place. We used this as a guiding light to the rest of our trip. We learned a little bit about where we were about to go and what we might find there.
Pair that with knowledgeable staff who can guide you through each pour, and you've got an educational and flavorful afternoon awaiting you. Whether you're a casual wine drinker or a seasoned connoisseur, this center offers a curated experience that deepens your appreciation for Lodi's wine scene.
Address: 2545 W Turner Rd, Lodi, CA 95242
Hours: 10am-5pm every day
Harney Lane Vineyards
Harney Lane Winery is a family-owned winery that has been growing grapes since 1907 and started making their own 100% estate-grown wine in 2006. They offer a modern and inviting atmosphere in their tasting room, with a large garden full of cozy seating areas and plenty of shade for those hot summer days.
Some of the wines we really enjoyed were the Lizzy James Vineyard old vine Zinfandel, Patriarch's Promise, and their Chardonnays.
Address: 9010 E Harney Ln, Lodi, CA 95240
Hours: 11am to 5pm everyday
Bokisch Vineyards
Bokisch Vineyards is a family-owned winery that specializes in Spanish varietals. Their vineyards are sustainably farmed according to the Lodi Rules program and they use minimal intervention in the winemaking process to let the grapes speak for themselves.
We loved the Garnacha Blanca, Trencadis, and Albarino. They offer a great view of their gorgeous vineyards in the scenic Clements Hills, where you can find a sunny outdoor spot for a tasting and perhaps a light picnic lunch.
Address: 18921 Atkins Rd, Lodi, CA 95240
Hours: 11am to 5pm everyday
St. Amant Winery
St. Amant Winery is a boutique winery that was founded in 1979. Their tasting room is small and unassuming, but you also aren't required to have a reservation. You can usually just rock up to the bar and do a tasting.
They have many great wines on the list, like the Mohr-Fry Old Vine Zinfandel and The Bootleg Society Cabernet Sauvignon. We were really blown away by many of the wines. Definitely don't let this one slip by you.
Address: 1 Winemaster Way, Lodi, CA 95240
Hours: Thursday – Monday: 11AM– 4PM
Acquiesce Winery
Acquiesce Winery is the only winery in Lodi we visited that specializes in white wines, breaking the mold in a region predominantly known for Zinfandels. Something else we really enjoyed about this winery is the elevated tasting experience that pairs 4 of their award-winning wines with savory bites. It's a fun way to appreciate the balance between food and wine.
The winery's tasting room is housed in a renovated barn that oozes rustic charm. The barn was redesigned for the tasting room after the owner and winemaker, Sue, decided to expand operations, after 6 years of making just a small amount of cases and consistently selling out. Now she makes just over 4,000 cases a year and sells only direct to consumer from the wine tasting room.
Address: 22353 N Tretheway Rd, Acampo, CA 95220
Hours: Thursday – Sunday 11am to 5pm
Jessie's Grove Winery
Jessie's Grove Winery is a Lodi staple with vines that have been part of the landscape since the 19th century. The family history is enchanting and a visit to this winery is about more than just tasting wine. It's also a history lesson.
In 1994, Jessie's great grandson, Greg, became the 5th generation to farm the land. He's now also the winemaker.
The winery serves up reds like Zinfandel, Carignane, Merlot, and Petite Sirah that taste like sips of California heritage. That lauded Bechthold Cinsault vineyard can be found at the back of the property. You can try the Cinsault as a red wine or as a rose wine.
Address: 1973 W Turner Rd, Lodi, CA 95242
Hours: 12 pm and 5 pm everyday
Intercoastal Vineyards
Intercoastal Vineyards is Lodi's curveball. If you're the type who enjoys the unexpected, you'll appreciate their experimental approach to winemaking, from unique blends to varietals that take advantage of Lodi's versatile terroir.
A great example of this is their Pinotage Bianco, which is a rare white wine made with the typically red Pinotage grape. They also have a Rose of Pinotage and the Teroldego, a Northern Italian varietal. They also have a few sparkling wines made in the méthode champenoise.
Rachele and Mitch Spaletta, the owners, have a deep passion for farming and winemaking that truly shows in the wine. The signature "S" on their label represents both the curves of the waterways along the vineyards and their family name. Their motto, "Embrace Every Moment" can also be found printed on every bottle of their roughly 12,000-case annual production.
Address: 8770 E Waterloo Rd, Stockton, CA 95215
Hours: Thursday – Sunday 12pm to 5pm
Lucas Winery
The Lucas Winery is one of the oldest wineries in Lodi. David Lucas opened the winery in 1978, and it's a remained a family-owned winery that specializes in estate-grown Zinfandel and Chardonnay. They have a beautiful tasting room with a large outdoor seating area, part of which is reserved for club members.
A guided tasting at Lucas Winery is a full-service experience. You'll be given a short history of the Lucas Winery, then taken for a walk in the historic ZinStar vineyard. Tasting the wine amidst the grapes, especially just before harvest, is a truly special thing. Then you'll be shown the Grand Chai, their barrel room, before finishing up in the tasting room with a Late Harvest Dessert Wine and dark chocolate pairing. The cost is $20 and includes a complimentary glass to take home.
Our favorite wine, among many, at Lucas Winery was the CTZN Zinfandel from the Nova vineyard, which has thicker skins than the ZinStar and thus makes a punchier wine. The Estate Chardonnay is bright and fresh, perfectly balanced.
Address: 18196 N. Davis Road, Lodi, CA
Hours: Thursday-Sunday 11:00-4:30. Make a reservation online.
Jeremy Wines Co.
Jeremy Wine Co. serves up a relaxed experience that pairs well with its bold, fruit-forward wines. There are two locations you can visit – the winery in Lockeford and the tasting room downtown. This is great for visitors who maybe don't have time to get out to the winery itself. Think of it as the winery equivalent of a friendly neighborhood pub.
The vines in the Jeremy vineyard date back to the early 1920s – more of that distinctive old vine Zinfandel we love so much. It's on the tasting menu along with other favorites, like the Budbreak Blend, Gentleman Blend, and Sangiovese. For whites, they've got an Albarino, Chardonnay, and even a few sweet whites, which isn't something you typical find.
In both locations you can do a seated flight of 3 2-ounce pours for $10, or enjoy by the glass or bottle. You can sit inside among the barrels or outside on the patio.
Address: 6 W. Pine St, Lodi, CA 95240, and 16750 CA-88, Lockeford, CA 95237
Michael David Winery
Michael David Winery is known for producing bold and flavorful wines, particularly their Zinfandels and Petite Sirahs. Their tasting room is located in a converted 100-year-old barn and offers a rustic and charming atmosphere. Michael David Winery has previously been named Winery of the Year by Wine Enthusiast.
Be sure to try the Bechthold vineyard Cinsault (the oldest planted vineyard on the Jessie's Grove property, but managed by Michael David) and the Earthquake Zinfandel, from grapes planted in 1906, named after the 1906 earthquake in the area.
Address: 4580 CA-12, Lodi, CA 95242
Hours: 8am to 5pm daily
Van Ruiten Family Winery
Van Ruiten Family Winery is a family-owned winery that produces a variety of wines, including Zinfandel, Petite Sirah, and Chardonnay. The tasting room is located in a historic building that was once a fruit packing shed. The atmosphere is casual and friendly, making it a great place to relax and enjoy some wine.
We had the pleasure of speaking in depth with the winemaker, Duane Dappen, and tasting through their extensive lineup. All but the Montepulciano grapes are grown by the family on their 800 acres of wine grapes. For me, the stand out is the 1906 Ancient Vine Blend, which is a blend of Zinfandel and Carignane, both from vines planted in the iconic year of 1906, when the area suffered a major earthquake.
Making about 12,000 cases a year, there are many varietals to try during a tasting, and you can choose 5 wines from their two lists – Family label wines and reserves. Be sure to try the Chenin Blanc and Old Vine Zinfandel on the Family list and the Happy Holmes Syrah off the reserves list.
As a bit of history, Happy Holmes was the name of the dairy that John Van Ruiten Sr. bought just after WWII that began the history of the Van Ruiten wine legacy.
Address: 340 W Hwy 12, Lodi, CA 95242
Hours: 11am to 5pm every day
Klinker Brick Winery
Klinker Brick Winery is known for producing award-winning Zinfandels. Their Grenache Blanc was recognized by Wine Spectator as one of the Top 100 Wines in 2020. The winery's old vine Zinfandel has also been awarded a score of 90 points or higher by Wine Spectator for several years in a row.
Steve and Lori Felten, fifth generation grape growers, decided to start making their own wines with the grapes from the one vine Zinfandel vineyards that their ancestors planted in the early 1900s, rather than sending it off to private wineries elsewhere and we're all glad they did.
They produce other varietals, like Syrah and Cabernet Sauvignon, but the Old Ghost award winning old vine zin is the star of the show.
The tasting room is located in a beautiful Mediterranean-style building and offers a warm and inviting atmosphere. On the weekends, you can pre-order a charcuterie board to try with your wines.
Address: 15887 N. Alpine Road, Lodi, CA 95240
Hours: 11am to 5pm every day
Calivines
Calivines Winery and Olive Oil is an experience you won't want to miss. This boutique winery is has an intriguing twist. Unlike establishments that solely focus on grape-to-glass creations, Calivines merges the worlds of exquisite wines and premium olive oils, providing a multifaceted tasting journey. This duality gives Calivines its unique character.
The winery itself has both rows of vines and olive trees. The modern winery/olive mill has a very modern ambiance, with weathered wood, polished concrete floors, and panoramic windows that offer sweeping views of the surrounding landscape.
As for the tasting experiences, they are thoughtfully curated. You can do a wine or olive oil tasting (why not both?) or go for the sommelier food and wine pairing, where each wine is paired with a bite that incorporates a different olive oil. We enjoyed the olive oil so much that we joined their olive oil club!
Location: 13950 Thornton Rd, Lodi, CA 95242
Hours: 10am to 5pm every day
Oak Farm Vineyards
Oak Farm Vineyards is a picturesque winery – one of the largest and most modern that we visited. The estate is situated on a historic property that dates back to the 1860s and boasts a rich agricultural heritage. The winery is named after the majestic oak trees that dot the landscape and provide shade for the vineyards.
Oak Farm Vineyards farms a variety of grapes on the estate. They're especially known for their Vapor Trail Zinfandel and their estate grown Cabernet Sauvignon. We particularly enjoyed their Zinfandel from the Mohr-Fry vineyard (which tended to be a stand out vineyard for us).
The winery features a beautiful tasting room that offers stunning views of the surrounding vineyards and oak trees. They have a selection of local cheeses and other artisanal products that pair perfectly with the wines, if you were inclined to sit and sip a while in the shaded seating area outside.
In addition to wine tasting, Oak Farm Vineyards hosts a variety of events throughout the year, including live music performances, food and wine pairings, and seasonal celebrations. The winery is a popular destination for weddings and other special events, with its beautiful grounds and elegant event spaces providing the perfect backdrop for any occasion.
Address: 23627 Devries Rd., Lodi, CA 95242
Hours: 11am to 5pm every day
Sustainability and Lodi Rules Program
Lodi wineries are taking sustainability seriously and implementing sustainable practices to reduce their environmental impact. One way they are promoting sustainability is through the Lodi Rules program, a third-party certification that ensures wineries are implementing sustainable practices in their vineyards and wineries.
The Lodi Rules program covers six areas of sustainability: air quality, water conservation, soil health, pest management, ecosystem management, and business management. Wineries utilizing the Lodi Rules certification are committed to reducing their impact on the environment while producing high-quality wines.
Many wineries are also implementing their own sustainable practices, such as using solar power to reduce electricity consumption, cover crops to improve soil health and reduce erosion, and recycled water to irrigate vineyards.
Where to Eat & Drink in Lodi
Towne House Restaurant
For a fine dining experience, visit Towne House Restaurant located in the Wine & Roses Hotel. Their farm-to-table menu features fresh and local ingredients that change seasonally. You can choose to sit inside or outside, and they have a large group table you can reserve under the massive oak tree. During our visit, we had halibut, corn soup, and a lovely heirloom tomato salad. The food was delicious, and the service was outstanding. Don't forget to pair your meal with a glass of wine from their extensive wine list.
Towne Corner Cafe & Market
Stop by Towne Corner Cafe & Market for breakfast, lunch, or a quick snack. They have a great selection of sandwiches, salads, breakfast, and pastries. We recommend trying their breakfast burrito or salmon on toast. In the afternoons, stop by for an iced coffee after a long day of wine tasting.
Fiori's Butcher Shoppe
If you're planning a picnic, stop by Fiori's Butcher Shoppe for sandwiches and other picnic supplies. Their menu is enormous, so be prepared to spend some time deciding. We recommend trying their Roast Beef sandwich with sweet mustard dressing on their fresh-baked Dutch Crunch bread.
Pietro's Italian Restaurant
Craving Italian cuisine? Head to Pietro's Italian Restaurant for classic dishes like spaghetti and meatballs, lasagna, or creamy potato gnocchi. This place gets pretty busy, so either make a reservation or give yourself time to wait to be seated before you get too hungry. Pietro's doesn't disappoint, and we were impressed with the food.
Guantonio's Wood Fired
Guantonio's Wood Fired is a popular restaurant that serves freshly made woodfire pizzas, salads, and sides. They don't take reservations, so be prepared to wait up to 45 minutes at busy times. We recommend trying their Pepperoni pizzas done "Nick's way" with ricotta and hot honey, and their Skins & Ins fried potato appetizers.
The Oxford
The Oxford brings London classics to Lodi. You'll find traditional fish & chips alongside Shephard's Pie and a pretty impressive Beef Wellington. It's also one of the best places in town to go for a cocktail. We recommend trying the Gins & Roses.
Delicious Boards
Another great option for lunch while doing wine tasting in Lodi is to order a charcuterie board from Delicious Boards. You can order them in advance through the winery or directly through Delicious Boards and take them with you. We had the small box for 2, and it was plenty of food for a light lunch.
Frequently Asked Questions
Which winery produces the best Lodi Zinfandel?
If you're looking for the best Lodi Zinfandel, Klinker Brick Winery, Michael David Winery, and The Lucas Winery are some of the top choices. These wineries have received numerous awards and accolades for their Zinfandel wines, so they are definitely worth a visit. However, there are many other wineries in Lodi that produce exceptional Zinfandel wines as well.
Are there any Lodi wine events?
What is the most popular wine varietal in Lodi, CA?
Zinfandel is by far the most popular wine varietal in Lodi, CA. The region is known for producing high-quality Zinfandel wines that are rich and flavorful. However, Cabernet Sauvignon, Chardonnay, and Petite Sirah are also popular varietals in the area.
Do I need a reservation for wine tasting?
Most wineries in Lodi do not require a reservation for wine tasting, especially on weekdays. However, it's always a good idea to check with the winery beforehand, especially if you plan on visiting during the weekend when it can get busier. Some wineries may also offer special tastings that require advanced notice, so it's best to check their website or call ahead to make sure.
Like this post? Why not save it to Pinterest?
FOLLOW US on Pinterest, Instagram, Facebook for more great travel inspiration and tips.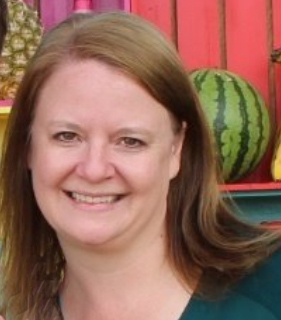 Laura Lynch, creator and writer of Savored Journeys, is an avid world traveler, certified wine expert, and international food specialist. She has written about travel and food for over 20 years and has visited over 75 countries. Her work has been published in numerous guidebooks, websites, and magazines.