Note: Many of these events are out of date or no longer happening, after Covid. We will update this list when events return to normal again.
We have so many great things in the Northwest — food, beer, wine, spirits — that we like to hold as many food and drink events as we can throughout the year just to show it off. Seriously, if you went to every festival, event and tasting offered in Seattle, you'd have no time for anything else, especially in the summer when it seems like there's an event every other day — the schedule would be grueling.
So I've collected the best of the best in this list of 17 annual food and drink events in Seattle that you do not want to miss.
⇒Wondering where to stay in Seattle? See our hotel recommendations at the end of this post.
Top 17 Food and Drink Events in Seattle
Seattle Wine & Food Experience
When: February
Where: Bell Harbor International Conference Center
The Seattle Wine and Food Experience is one of my favorite events. There's a ton of food and wine, beer, cider, liquor (you really have to pace yourself). And they don't seem to ever oversell tickets, so it doesn't get atrociously packed.
While it's very similar to Taste Washington, it's smaller so you can get around the entire event and try everything if you want without feeling rushed. It's also less expensive to attend, which is an added bonus. There are other events connected with it, such as the Pop! Bubbles and Seafood event and the new Comfort event, that features feel-good-food and craft beer.
Comfort
When: February (the Thursday before the Seattle Wine & Food Experience)
Where: SODO Park
Everyone knows Seattle has incredible beer and comfort food. That's why it's essential to attend the newest event to be added to the Seattle Wine & Food Experience. It's called Comfort, and it features some of the best beer, cider, cocktails, and comfort food from around Seattle. 
My mind goes directly to grilled cheese sandwiches from my favorite food truck, but there are also many gastropubs and taverns around Seattle cooking up some tasty comfort food. At the event, you'll have the chance to eat and drink as much as you like. Here are some highlights of the event:
Washington Potato Commission French Fry Bar
Bloody Mary bar featuring Bakon Vodka
Perfect Pour Cocktail Co. Cozy Cocktails Bar
Pop! Bubbles & Seafood
When: February (the Friday before the Seattle Wine & Food Experience)
Where: McCaw Hall
The premiere, luxury food extravaganza of the Seattle Wine & Food Experience is a dazzling display of sparkling wine and some of the Pacific Northwest's best seafood. The event is called Pop! Bubbles & Seafood, and it is the perfect way to celebrate the bounty of Northwest seafood, from local salmon to oysters, clams and more. 
All this delicious, sumptuous food is paired with sparkling wines, Champagne, Spanish Cava, Italian Prosecco and more from all over the world.  Here are some highlights of the event:
Some of Washington's best Reserve Red Wine
Specialty Cocktails & Cider
Ruffino Sparkling Bubbles & Oyster Bar
Celebrity Oyster Shucking Contest
Taste Washington
When: March
Where: CenturyLink Field Event Center
A four-day event, Taste Washington is the largest single-region food and wine event in the nation, with 225 wineries and 50 restaurants serving up the finest food and wine from the state of Washington. Top features are a beer station giving away free glasses, an oyster bar and more wine than you could ever hope to drink.
I recommend printing out the program so you can plan ahead and hit up your favorites first. There's VIP entry that will get you in an hour earlier than everyone else. The grand tasting even spans 2 days, so you can attend one or both. There are other events surrounding, like the Red & White Party, The New Vintage, and various seminars you can sign up for.
Seattle Scotch & Beer Fest
When: March/April
Where: Fremont Studios
If you're a Scotch fan, this festival is a great way to try a bunch of different brands to find your favorite. The annual Scotch & Beer Fest at Fremont Studios brings together two favorites  – scotch and craft beer, so you can try a bunch in a unique way. You use tickets to sample beer, wine and other spirits, and to try the flight tasting of different varieties or a vertical of Scotch Whisky.
Cocktails and food are also available.  Tickets go up in price the longer you wait to buy, so it's best to get them early, otherwise it becomes overpriced.  The event benefits the The World is Fun Seattle-based nonprofit organization.
Bacon & Beer Classic
When: April
Where: Safeco Field
I struggle to think of anything better than a Bacon and Beer Classic. If you miss this one, you may not have heard me correctly. I said BACON and BEER. There are at least 30 bacon-inspired dishes being served up from local chefs, alongside around 100+ beers.
There's a bacon-eating contest. A blind beer tasting contest. How can you go wrong? Tickets cost $65+ depending on how many hours of bacony goodness you can handle. All the beer and bacon is included in the price of the ticket.
Sexy Syrah
When: April
Where: Salty's on Alki
The Sexy Syrah event, hosted by Seattle Uncorked, tends to sells out quickly each year. More than 30 Washington wine producers bring their best Syrah for tasting, which is paired with tantalizing bites from Salty's Executive Chef and an incredible view of Elliot Bay.
If you know anything about Washington Syrah, you definitely don't want to miss this event. Cost is $50. A portion of your ticket will benefit Children's Hospital working with John L. Scott Foundation.
Seattle Street Food Festival
When: July
Where: South Lake Union
This event has been going on for a number of years now. Seattle is crazy about food trucks. Dozens of trucks converge on the streets of South Lake Union to feed hungry masses with sandwiches, tacos, Thai food, grilled cheese — whatever your heart desires. Just don't go if you're in a hurry because the lines can get really long.
If you really love food trucks, you should definitely check out the lineup of events from the Mobile Food Rodeo crew. The Seattle Street Food Festival is only one of many annual events they host, including Trucktoberfest, NW BBQ Fest, and the Grilled Cheese Grand Prix.
Washington Brewer's Festival
When: June
Where: Marymoor Park in Redmond
THE beer event of the year, the Washington Brewer's Festival features over 250 beers served by 75 brewers during this three-day event in the park. It's a great opportunity to try Washington's newest and best beers all in one place.
Friday night is 21+ – so that's when you'd find me there. But who takes their kids to a beer festival anyway? This event usually also falls on Father's Day weekend, which is convenient for treating dad to a fun day out.
Ballard SeafoodFest
When: July
Where: Ballard
The Ballard SeafoodFest has been going on in Seattle's coolest neighborhood for decades – seriously, since 1974! Food vendors pack the streets of Ballard selling everything seafood — oysters, crab cakes, fish sandwiches and tacos, tons of salmon and chowder.
There's also a Salmon BBQ, live music and craft vendors around to round out the event. The only problem to me is that you want to try everything, but servings are all full sized.  The event is free to attend. There's so much more to it than food – there's also live music, crafts, entertainment, and a beer garden.
Proof – Washington Distillers Festival
When: July
Where: Fremont Studios
Featuring more than 40 Washington distillers and food from local restaurants, PROOF offers a chance to try a bunch of different spirits from around Washington State. There are more distilleries than ever in Seattle and the state, so you don't want to miss the chance to be a part of this growing industry.
You'll be able to try the spirits straight or in a cocktail, alongside food that pairs well with it. There will be gin, whiskey, vodka, bourbon and a whole lot more. The event goes from 5:30pm-9pm, so there's plenty of time to take your time enjoying the samples. There are also a few educational bartender sessions so you can learn a few new skills.
Bite of Seattle
When: July
Where: Seattle Center
At Bite of Seattle, about 50 different restaurants (not the big, fancy ones you know all about) serve their best food from trucks and booths situated around Seattle Center. It resembles something like a fair without rides.
You'll find deep-fried Pepsi floats, strawberry shortcake, ethnic foods and a nice big beer garden. Along the outskirts of the festival is The Alley, where you can pay $10 to try 6 bites from various upscale restaurants, plus a pretty nice little wine tasting area. There are also cooking demos by some of Seattle's best chefs and live entertainment. Entrance is free.
DragonFest
When: July
Where: International District
Chinatown International District Dragon Fest is a two-day street festival for all things pan Asian-American in Seattle. The best part (to me anyway) is that you can walk around to the various food vendors and sample all kinds of delicious Asian food for only $2 a plate. The event is free to attend. There's also a Night Market on Saturday that you don't want to miss.
Seattle International Beer Fest
When: July
Where: Seattle Center Lawn
This is a great chance to try international beers that you wouldn't get a chance to try otherwise. There's a large selection of beers in the bottle from all over the world — some very rare! And there's plenty more beers on tap outside, including many from the Pacific Northwest.
There's room to spread out a blanket on the grass, there's food for when you need to soak up the alcohol, and there are "special" beers that are opened throughout the two-day event. Get there early because they tend to run out later in the day on Saturday.
Cider Summit Seattle
When: Late Fall
Where: Discovery Park in South Lake Union
What's better than drinking fresh, crisp cider on a sunny summer day in Seattle? Nothing. That's why Cider Summit Seattle is so great. The cider industry has really taken off in Washington (and so it should, since Washington apples rock!) so this is your chance to try as many different variations as you want so you know what to buy. There's plenty of seating and shady areas on the grass to hang out. Dogs are allowed. Get tickets in advance.
Fremont Oktoberfest
When: September
Where: Fremont
I once poured beer for the Fremont Oktoberfest and had a great time! It's probably best to go during the day when crowds are less, but the revelry really begins after dark. The lines for beer are all right next to each other and can get really long during busy hours.
There's some German food to eat, festive music and lounges to hang out in. And you can always buy additional tokens so you can try all of the pumpkin and spiced beers you can handle.
St. Nick's Open House
When: December
Where: Woodinville
Woodinville hosts its annual festival holiday open house of wineries throughout the area. Restaurants, food trucks and local entertainment also join in on the fun. The three day event starts Friday night with a holiday wine tasting at Columbia Winery.
Saturday and Sunday is the open house event at more than 30 wineries. You take your tasting card around to each winery you wish to visit to receive a stamp. There are three separate prices. $60 for Friday's event, $65 for both Saturday and Sunday or $50 for just Sunday.
If you're looking for something to do in Seattle, or a reason to travel, these top food and drink events in Seattle should give you plenty to think about. We've been to all of them and love them all!
Where to Stay in Seattle
Seattle is the type of city where you need a car to get around if you're planning to get out of the downtown area at all. If you're just going to be exploring downtown, you can really easily take the light rail from the airport to anywhere in downtown, and you won't need a car.
We still highly recommend staying downtown, no matter how you choose to explore the city. Just beware that parking can cost as much as $30-40 a night at area hotels. Here are our recommended Seattle hotels.
You can use any of our affiliate links to read reviews or book hotels for your stay in Seattle. We'll earn a small commission if you do.
Like this post? Why not save it to Pinterest?
FOLLOW US on Pinterest, Instagram, Facebook for more great travel inspiration and tips.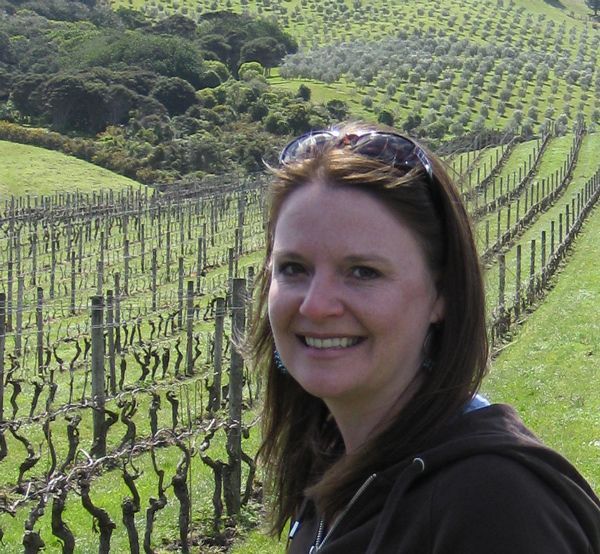 Laura Lynch, creator and writer of Savored Journeys, is an avid world traveler, certified wine expert, and international food specialist. She has written about travel and food for over 20 years and has visited over 75 countries.