Although Ireland isn't really known for its food, there is more to Irish cuisine than just meat and potatoes, bangers and mash, and Guinness.
Ireland is home to some delectable dishes that are part of the country's rich history and traditions. Hearty and comforting, Irish cuisine immediately feels familiar, especially if you're eating it in a pub.
From soups during the winter, to fish dishes in the summer, Ireland boasts some incredible yet simple cuisine. So, if you're planning on traveling to this majestic land or just want to experience the tastes of Ireland, stick around. We are going to guide you through a selection of the best traditional Irish foods that you should try.
While it may not have the comfort foods we love from other countries, Irish food is unarguably delicious and charming, and there are a number of dishes you should seek out to try while you're there.
The Best Traditional Irish Foods to Try
1. Irish Stew
There's only one way to start this list, and it's with a traditional Irish stew. This one-pot cooking method is simple but delicious. Made with onions, carrots, mutton, and potatoes, Irish stew is a staple in many homes throughout the country.
Irish stew, these days, is often made with beef or lamb as mutton can be harder to find. As the Irish culinary landscape evolves, more chefs are putting together fancier versions of this traditional stew.
2. Shellfish
You can enjoy the native oysters found on the country's west coast. Coming into season at the end of summer in September, shellfish in Ireland are hugely popular.
From the famous cockles at Molly Mallone's to the prawns at Dublin Bay, Irish cuisine is jam packed with seafood. You can even head to the Galway Oyster Festival to celebrate all things shellfish. A seafood lover's dream!
3. Soda Bread
Ask any family in Ireland and they will have their own unique recipe for making soda bread. This is a quick bread that doesn't require any yeast to rise. Instead, it uses baking soda and buttermilk. The acid in buttermilk reacts with the base of the baking soda to provide the bread's leavening.
Everyone has their favorite way to making this bread, but traditionally it includes carraway seeds and raisins. It's dense but soft on the interior, with a crunchy crust.
4. Shepherd's Pie
If there's one world-famous Irish dish, it's Shephard's Pie. Typically made with a ground beef or lamb layer, and different veggies, Shepherd's Pie is topped off with scrumptious creamy mashed potato that has been whipped especially. It is then baked and browned until it is perfect!
Originating in Scotland, this hearty meal has everything you could ask for on a cold, winter's day. You can thank the Irish for adding the potato to the dish, as it was originally made with pastry. Thanks, Ireland!
5. Barmbrack
Often shortened to 'brack,' Barmbrack is an Irish dish that is typically associated with Halloween. But, that doesn't mean you can't enjoy it throughout the year!
Made with dried fruits or raisins, this is a loaf boasting a delicious sweetness. One trick many Irish families use is to soak Barmbrack in whiskey or tea.
During Halloween, people often place trinkets such as coins in the loaf for you to find. If you come across a coin, you will become rich!
6. Boxty
As you probably know, the Irish like to use potatoes in many of their dishes. The same applies to Boxty. This dish included mashed potatoes as well as raw, grated potatoes. These potatoes are combined to make a patty before being fried.
Once cooked, you can place a spoonful of sour cream on top with some spring onions and you have yourself a yummy Irish dish.
If you want to go down the true traditional route, add some fried eggs and bacon. Boxty is served for breakfast, lunch, and dinner. In other words, whenever you want. After a night of Irish whiskey, Boxty could save your day.
7. Black and White Pudding
Despite its name, this is not a dessert. It is, however, a type of blood sausage that originating in the United Kingdom and Ireland. It is made from pork or beef blood, with pork fat or beef suet, and a cereal, usually oatmeal, oat groats, or barley groats.
White pudding, on the other hand, is made in a similar way, but without blood.
You will typically find black pudding served alongside a traditional Irish breakfast, and it has become more common around the world.
8. Colcannon
Colcannon is another traditional Irish dish, this time based in potatoes. This dish is generally made of four ingredients: potatoes, milk, butter, and either cabbage, leeks, or kale. The potatoes, milk, and butter give this dish it's signature creamy and rich taste.
The term colcannon comes from the Gaelic term "cal ceannann," which means white-headed cabbage. It's the Irish equivalent of mashed potatoes, and was first referenced in the diary of a Welsh man in 1735 who'd had the dish at a restaurant. The food is also served on Halloween and was originally thought to tell a person's future.
9. Bangers & Mash
While Bangers and Mash are a staple of English cuisine, it also has roots in Ireland. It's a meal of sausages that may be made of different meats or different flavors, served over mashed potatoes usually with an onion gravy on top.
The sausages in this Irish dish are different from the English in the types of sausage. English sausages mostly use breadcrumbs as a binder, whereas the Irish sausages use eggs to bind. This makes the Irish sausages a bit more tender and juicy than their English counterparts.
It's sometimes served with fried onions and peas, this dish is a must have if you've never tasted it before. It's the perfect blend of textures from the meat and potatoes, and salty and rich flavors.
10. Fish Pie
Irish fish pies are a combination of fish and vegetable chunks in a creamy broth or sauce, topped with mashed potatoes and baked in an oven until the top is slightly golden. Having fish in a pie might sound foreign for those from other countries, but this dish is worth a try.
The fish used in the pie can range from cod, to salmon, to even other seafood such as shrimp, clams or scallops. Sometimes the white potato topping is substituted for sweet potatoes, in a more recent take on the traditional dish.
11. Champ
Champ is a side dish in Irish cuisine, similar to other types of mashed potatoes. They are also similar to another Irish dish called colcannon. You'll most likely see this one on the menu at Irish pubs.
These potatoes are made by mashing together potatoes, milk, butter, and scallions. The scallions give it a little bit of a difference in texture that makes the dish more interesting than plain mashed potatoes.
12. Full Irish Breakfast
You may have heard of a full English breakfast before, but you probably don't know as much about the full Irish breakfast. This traditional Irish breakfast is super popular, and can be found at most places that serve breakfast in Ireland. It's also sometimes called a "fry up" for short.
It includes a large spread of food, and varies based on what the restaurant serves. The most common elements are bacon, sausages, baked beans, eggs-either scrambled or fried, grilled tomatoes, and perhaps some cooked leftover potatoes made into a hash.
13. Apple Cake
Irish apple cake is a cake made with granny smith apples and topped with a streusel topping. The best way to describe it is to think of a cross between a coffee cake and an apple pie. It's moist and sweet, with enough freshness from the apples to offset the rich cake and streusel.
The streusel is made like any other, but with the addition of oats to give a crunchy, toasty flavor that isn't found in other similar crumble toppings.
14. Irish Coffee
In the cold weather, there's nothing better than sipping on a hot Irish Coffee. The Irish know how to drink their coffee, that's for sure! This rich and sweet whiskey-spiced coffee, topped with thick whipped cream, is the perfect winter elixir.
A good Irish coffee is both rich and stiff, without feeling that way as you drink it. That might sound strange, but think about it for a minute. When you sip an Irish Coffee, it's robust and boozy, but it just goes down so easy!
Irish Coffee is quite easy to make, but it's not as simple as just adding whiskey to coffee. There are steps to follow and tips that help make the drink as smooth and delicious as it should be.
15. Guinness
Guinness is practically Ireland's national drink. You'll find it on tap in every pub you enter and they have a very serious way of pouring it to ensure that the thick foamy head forms and settles properly. It takes a few minutes to settle before you can drink it, but then you'll take a big sip of the thick creamy head and the caramel liquid and you'll see why it's such a beloved beer.
Guinness has been brewed in Dublin at the brewery in St. James's Gate since 1759. It is now brewed in over 49 countries and served around the world.
In Summary
Above are just some of our favorite traditional Irish dishes. Other worthy mentions include Dublin Coddle, Colcannon and champ, boiled bacon and cabbage, and cured or smoked salmon. Now, all you have to do is try these delicious dishes out yourself.
Like this post? Why not save it to Pinterest?
FOLLOW US on Pinterest, Instagram, Facebook for more great travel inspiration and tips.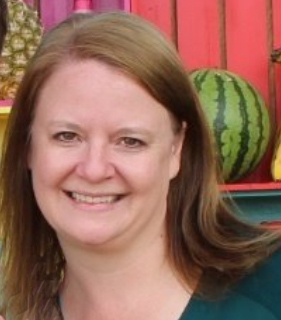 Laura Lynch, creator and writer of Savored Journeys, is an avid world traveler, certified wine expert, and international food specialist. She has written about travel and food for over 20 years and has visited over 75 countries. Her work has been published in numerous guidebooks, websites, and magazines.