As the nation's capital, Washington D.C. is certainly not lacking in historic landmarks and monuments to see that bring alive the history of the United States in a dramatic and incredible way.
When visiting the capital, you really should reserve a full day to see all of the Washington DC landmarks we have listed here. As you travel between these memorials and monuments, you'll become immersed in the story of the beginnings of America, the wars its fought, and the victories it's had.
» You might like 15 Awesome Places to Visit in the United States.
There's nothing quite like walking around the National Mall where many of these landmarks are. There's so much to see and do that you'll easily fill an entire day – or 2-3 if you stop at the many museums that are interspersed throughout. Be prepared for a lot of walking!
Use this 3-day Washington DC itinerary to help you plan your trip.
» Want more? We've got a great 3-day itinerary to make your planning easier. Add to your plan with these 50 top activities to do in Washington DC, or see it like a local with these non-touristy things to do. We also recommend seeing these special landmarks.
Map of Hotels in DC
Top Landmarks to See in Washington DC
The White House
The White House is the official residence of each US president since 1800. It's located in Washington DC and visitors can admire it from afar or stop by the White House Visitor Center to request access for a self-guided tour
Book this tour: White House and Pennsylvania Avenue Architecture Tour.
Lincoln Memorial
The Lincoln Memorial is an American national monument built to honor the 16th President of the United States, Abraham Lincoln. It is located on the western end of the National Mall in Washington, D.C., across from the Washington Monument.
Book this tour: Washington DC Monuments by Moonlight Tour by Trolley
Vietnam Veteran's Memorial
The Vietnam Veteran's Memorial is an incredibly moving display of the names of more than 58,000 U.S. service members who fought in the Vietnam War, those who died in service in Vietnam/South East Asia, and those who were declared missing in action during the War. The wall is a poignant reminder of the lives lost in battle.
Washington Memorial
Free tickets for the trip to the top of the Washington Memorial are given on a first-come first-served basis starting at 8:30 a.m. at the Washington Monument Lodge at 15th Street adjacent to the monument.
The visit takes you to the top where the view of the city is one of the best you can find. Alternatively, you can just walk around the base and admire the monument and surrounding flags.
Ford's Theatre
Yes, Ford's Theater is still an active theater with regular productions that you can attend, and it's a pretty cool way to see a historical location. When I lived there, I went to Ford's Theater to see A Christmas Carol every year. It was magical.
Downstairs is a museum containing many artifacts from Lincoln's presidency and assassination. Advance reservations are recommended during tourist season.
Book this tour: The Lincoln Assassination Walking Tour
FDR Memorial
The FDR Memorial is one of my favorites on the mall. The monument focuses on the story of the U.S. while FDR was President and features waterfalls and moving statues, including one of FDR in a wheelchair near the entrance.
It's a peaceful and moving tribute to an American icon. If you're up for it, take a tour of the monuments at night and you'll see them in a new, more dramatic, light.
⇒ Over 30% off on unforgettable Night Tours in Washington DC
Jefferson Memorial
The Jefferson Memorial is a huge presence in DC, along the Potomac River. It's a great place to see the Cherry Blossoms from when they are in bloom, or to have a picnic on a sunny day.
Of course, you'll want to hike the stairs for a view of the towering Thomas Jefferson statue that stands in the middle.
⇒ Book your Washington DC Guided Night Tour here.
Martin Luther King, Jr. Memorial
The Martin Luther King, Jr. Memorial opened in October 2011, a few months after the 48th anniversary of Dr. King's "I have a dream" speech. Set in the greater National Mall area, the memorial occupies four acres of land in West Potomac Park and looks out over Tidal Basin near the Franklin Delano Roosevelt Memorial.
The site includes both a commanding 30-foot statue of Dr. King and a 450-foot granite inscription wall, featuring 14 excerpts from King's speeches, sermons and other public addresses.
⇒ Tour to book: African-American History Tour with Reserved Museum Entry
World War II Memorial
Another moving tribute on the National Mall is the World War II Memorial. In the center of the monument is a shallow pool surrounded by 56 pillars – one for each of the states and territories of the U.S. that sacrificed soldiers to the war.
On one side is a Freedom wall that has 4,048 gold stars, each representing 100 Americans who died in the war.
Korean Memorial
The Korean War Veterans Memorial honors the 5.8 million Americans who served in the Korean War (1950-1953). The memorial consists of life-like statues of a patrol squad, a walled triangle inscribed with scenes depicting the Korean War, and a reflecting pool.
Book this tour: DC at Dusk Guided Night Tour
Washington National Cathedral
The Washington National Cathedral is a historic building that welcomes all visitors, regardless of faith. More than 400,000 people visit the cathedral each year and it has been used for state funerals for 21 American presidents.
U.S. Capitol Building
The Capitol dome towers above the Roman columns and gardens of Washington D.C., which is the political and geographic center of America. The Statue of Freedom stands atop the Capitol, symbolizing American freedom. It's a gorgeous building to walk through and it's an experience you won't forget, due to its grandeur. We won't let the events of Jan 6 sway that.
Book this tour: Capitol Hill and DC Monuments Tour by Electric Cart
Old Stone House
The Old Stone House is a historic building in Washington, D.C., that was built in 1765. Today, a knowledgeable park ranger greets visitors as they enter the building and shares the colorful history of the capital city's oldest structure. Visitors can take an informal tour through Old Stone House.
Book this tour: Historic Georgetown Architecture Tour
U.S. Marine Corps War Memorial
This statue of Marines raising the American flag on Japanese soil after the Battle of Iwo Jima is dedicated to the military service of U.S. Marines since 1775, when they first fought in defense of American soil.
The 32-foot soldiers and 60-foot flagpole comprise the largest bronze memorial in the world, while the Stars and Stripes here are made of real cloth. The statue's flag flies 24 hours a day pursuant to a 1961 proclamation made by President John F. Kennedy.
Albert Einstein Memorial
The Albert Einstein Memorial is a statue of the world-renowned astrophysicist, located on the grounds of the National Academy of Sciences. The statue is 12 feet tall and depicts Einstein in a seated posture with a ponderous expression and holding a sheaf of papers.
U.S. Air Force Memorial
The U.S. Air Force Memorial, officially dedicated on October 14, 2006 by President George W. Bush himself, is a new memorial in the Washington area designed to honor the men and women who serve and sacrifice for the U.S. Air Force. Architect James Ingo Freed designed the formidable three-spire monument to depict the contrails of three USAF Thunderbirds flying in the missing-man formation traditionally reserved for Air Force Funerals.
National 9/11 Pentagon Memorial
The National 9/11 Pentagon Memorial is located adjacent to the Pentagon in Arlington, Virginia. The memorial features 184 illuminated benches spread across two acres (one hectare), each dedicated to a victim of the tragedy.
U.S. National Arboretum
The National Arboretum is a large, diverse expanse of gardens and forests located in Washington, DC. The arboretum is home to the National Bonsai Museum, the National Herb Garden, and 200-year-old U.S. Capitol columns.
U.S. Navy Memorial
The U.S. Navy Memorial is a circular plaza with a "Granite Sea" map of the world in the center. Two tall, arced buildings encompass the map, and there are fountains with pools, sculpted panels, and long columns around it.
Where To Stay
Washington DC has an array of neighborhoods, each with its own unique architectural style and cultural flare. Whether you're going to DC for sightseeing, shopping, or a vibrant night scene—we've got you. For more information check out the best areas to stay in Washington DC.
Like this post? Why not save it to Pinterest?
FOLLOW US on Pinterest, Instagram, Facebook for more great travel inspiration and tips.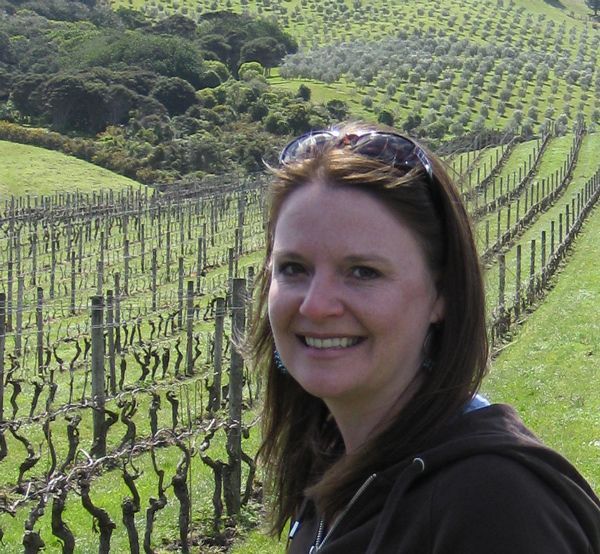 Laura Lynch, creator and writer of Savored Journeys, is an avid world traveler, certified wine expert, and international food specialist. She has written about travel and food for over 20 years and has visited over 75 countries.