I remember the first time my credit card was declined because I hadn't called the bank in advance to notify them of my travels. I was traveling alone to Belgrade, Serbia, and I'd just found an ATM machine at the airport to get cash so I could pay for a taxi to the hotel. DENIED!
I learned that one the hard way, and you can bet I'll never make that mistake again. I spent the first three hours of my trip trying to get the bank to release the hold on my card. One of the biggest travel mistakes ever.
Nowadays most banks no longer require notification, but having survived that mistake helped me realize I needed to be as savvy as possible about similar things so I didn't run into any other issues. There is an inherent amount of risk and circumstance that befalls every trip, no matter how well planned and executed.
There will always be those things we just can't plan for, can't avoid and can't control. However, with that said, you do hold a lot of the responsibility for how smoothly your trip goes, and you'll be off to a really good start if you avoid making these 37 biggest travel mistakes that all seasoned travelers (including myself!) have made themselves a time or two.
Biggest Travel Mistakes to Avoid
1. Passport Issues
Passports have an expiration date. You'd think they're good up until that date, right? Well, not necessarily. Some destinations require at least 3-6 months remaining on your passport in order to travel. If you need a visa for your trip, this is mandatory, but check the rules for your destination long before the trip begins.
Another issue with passports is remaining blank pages. You need to have at least 2 blank pages remaining for some trips. Usually this is required when large visa stamps will be required. It's always best to check your destination's passport rules before you leave home.
2. Not Booking Ahead
I have friends who think you're not doing it right if you travel with firm plans like hotel rooms already booked. To them I say "have fun sleeping outside when you can't find a room."
Do you really want to get there and risk the possibility of not finding a good hotel room? Do you really want to have to run around looking for one? This rule also applies to tickets for attractions. I learned this lesson the hard way by not booking tickets to a popular attraction I wanted to see in Florence, Italy.
We were turned away at the door. I always prefer to make plans in advance and have all of the reservations and tickets I need, to avoid disappointment and unnecessary trouble.
3. Not Reading Reviews
This is akin to not setting proper expectations (see below). Read the reviews for your hotels, tour companies, transportation options, etc. It will save you tremendous disappointment when you learn that a train runs through the hotel every hour, or the tour company recently jilted customers.
We read Trip Advisor reviews and Google the business before making any choices. It has saved us from a few bad decisions.
4. Not Reconfirming
You don't need to reconfirm everything, like airline tickets and hotels, but do reconfirm drivers, tour companies and special dinner plans a day or two in advance.
On a trip to Mendoza, I didn't think it necessary to reconfirm with a driver I'd booked for our wine tours. Of course, he didn't show up at our planned time, which ruined almost a full day while we arranged a back-up plan.
5. Not Double Checking Your Plans
I know you/your mother/your travel agent is a brilliant planner and cannot have made any mistakes, but do have one last look over everything you've planned to be sure the dates are all correct, you know exactly which airport/train station to go to, where the pick up location is, etc.
Mistaken flight times is probably what has actually kept the airlines in business all these years. Do you know how expensive a last-minute ticket is? Since airlines only give, at most, a 24-hour cancellation option, be sure to double check everything before you purchase, and again before you travel.
One time we were heading to Madeira in Portugal and when we arrived to the check in line, we were told the flight had already left. The times were changed and we weren't notified. If we'd looked at the official flight times, we'd have saved ourselves a huge headache.
6. Not Packing a Carry On Bag
In 2019, the airline industry lost about 25 million bags, according to SITA, an aviation communications and technology company that tracks baggage performance. If you check luggage, it is likely you will eventually have a lost bag.
There's nothing you can do to prevent this likelihood, but you can prepare for the worst. Make sure you put a change of clothes and any "must-have" items in your carry on. Or better yet, start packing light and only take a carry on bag. If you need a carry on that will fit in almost all overhead bins, check these out.
7. Putting Medicine and Valuables in Checked Baggage
If there is something you absolutely must have when you step off the plane, you better make sure it's with you in your carry on. Medicines have no place in checked baggage. Neither do expensive items like iPads, cell phones and jewelry. See the statistics above for the reason why.
Beverly says: This summer we were flying from Charlotte, NC, to Venice, Italy, with a stop in Philadelphia. Boarding the plane for the flight, the stewardess said all the luggage compartments were filled so they would just send our carry-on bags on to Venice. I had about 1 minute to realize my medicines and other important items were in the carry on bags; grabbed the meds and the carry on bags were gone. If they had gotten lost on the way, it would have been disastrous; make up and cochlear implant batteries would have been gone. So, have the absolutely irreplaceable items in your purse.
8. Overpacking
Read up on how to pack light before your next trip and stop overpacking! You're going to have to cart all that luggage around with you. Wouldn't you rather it not contain 3 extra pairs of shoes and half a wardrobe that you won't even wear?
If you're flying on a low-cost airline, like Ryanair or EasyJet, there are tight restrictions for luggage and if you go over the allowance, you'll end up paying big time. Be sure you check the restrictions and weigh your bags.
Cindi says: When my daughter and I were traveling in Europe for the first time our suitcases were too heavy for the smaller local air lines. We had to buy another bag $$$ and divide our suitcases into 3. Of course then we had to pay extra $$$ for the 3rd bag. The cheap air fair was no longer a deal!! Again, check the fine print.
>> Use these awesome eBags Packing Cubes to organize and compact your luggage.
9. Using Your Cell Phone Without a Plan
You can't just turn on your phone in a different country and use it without incurring a huge phone bill. Before boarding the plane, put your phone in airplane mode to avoid unwanted charges when you arrive.
If you need your phone for voice or data while away, be sure to negotiate the plan with your carrier before leaving, research a SIM card to buy when you arrive, or just use free hotel wi-fi. Some carriers, like T-Mobile, have generous rules for use abroad.
10. Not Buying Souvenirs When You See Them
I buy a T-shirt for my nephew in every country we visit, but I've repeatedly passed up a perfectly good one, only to never see another shirt for the rest of the trip.
If you see something you really like, buy it when you see it. You may not have a second chance and sometimes that's a tragedy when you find something you love.
11. Trying Too Hard for a Bargain
Finding a deal is a great thing, but there can be a downside to getting a bargain. You probably won't be glad you booked the cheapest hotel or spent 14 hours on the bus from hell rather than paying for the more expensive, but better, option. Some things just shouldn't be done on the cheap.
Katy says: The worst mistake I made was booking a hostel simply because it was close to the train station. I was only overnighting in the city because of the train schedule and I booked the cheapest hostel that was the closest to the train and it ended up being the worst part of the trip. It was 2 blocks from another hostel with the same name (that looked much nicer) and it was tucked between a strip club and an escort service. The rooms were filthy and the fridge was filled with food older than me. If I were to do it again I would definitely book one in a better area and either do the extra walking or take a cab.
12. Using Expensive Money Changers
Exchanging money always comes with the headache of making sure you're getting the best deal. Make sure you know what the exchange rate is so you don't end up going for a bad deal.
Currency exchange booths at the airport are notoriously the worst option. You may be able to get the best exchange rate at your home bank, so be sure to check before leaving home. We always withdraw cash from the local bank's ATM at the airport (NOT a currency exchange ATM).
They typically give a fairly favorable rate, it's convenient, and you won't have to wander the city penny-less until you find a good deal.
13. Not Negotiating a Taxi Rate Beforehand
Too frazzled in a country where I don't speak the language, I've gotten in a taxi or two without asking for the rate first. These always end up being the taxis that take advantage of this fact.
Many countries don't have meters in taxis and the price is negotiable if done in advance, but exorbitantly expensive if neglected. Even if you're sure you're not going to be overcharged by a taxi driver, ask for the price in advance anyway and save yourself the burden of being ripped off.
14. Taking Too Many Pictures
You know what I mean if you've ever walked around sightseeing with your camera glued to your face and then couldn't remember the actual experience afterward. Take a picture, but then put the camera down and experience the moment in real life.
Do you really need a ton of pictures of everything you see? We love to take photos of our food (who doesn't!), but that usually means we eat a lot of cold food. Set the phone down and enjoy it for once!
15. Not Having the Proper Visa
When you arrive in a country, you're expected to know what visas you need to be let in. Don't be shocked when you are turned away at Immigration for not having the proper visas.
Do your homework long enough in advance that you can secure the proper visas before you leave. This can take a month or longer, in some cases.
16. Trying to Use Credit/Debit Cards Without Alerting the Bank
We did this approximately one time before we learned our lesson. Nowadays, banks make it easy to let them know you're traveling by setting a "travel notification" on the bank's website.
Many no longer require this step at all, due to better security measures. However, unless you know for sure, err on the side of caution and check before you go. Alerting the bank will ensure you won't be locked out of your account when you desperately need cash.
I always travel with multiple credit cards plus cash so I have a back up plan if one card doesn't work. Getting stranded somewhere with no money is one of the worst feelings.
17. Drinking the Water
I know how much of a pain it is buying bottled water and making sure you have enough to last the night (even to brush your teeth with!), but I also know the pain of Montezuma's revenge.
Even if you're staying in a resort where the water is seemingly safe, just the fact that you're not used to the bacteria in the water supply can lead to stomach upset. If you'd rather not have to buy a ton of bottled water, look into getting a water filtration device like this SteriPen Classic that can purify the water before your drink it.
18. Not Saving the Details
If you've made specific plans, like hotel and dinner reservations, or you need detailed directions for something, be sure to save it all in one easy-to-access location, like a smartphone app. I like to use the Kayak Trips app. You can share those plans with someone else, too, in case you get stranded somewhere.
19. Spending All Your Time in Transit
We like to hop around when we're on vacation, which leads to increased transit times. Make sure you book early morning or late night journeys to avoid spending your entire day in the airport or train terminal. There's nothing worse than losing a whole day in transit.
When you're searching for airfare, you can limit the timeframe during which you want to travel. This will help you find good beginning or end of day flights.
20. Not Having the Right Credit Card
Many credit cards charge a 3% International transaction fee, and if you're using that card for everything for a week or two on vacation, the fees really add up. Get a card with no transaction fee, even if you only use it for travel.
21. Paying for Rental Car Insurance
You do need some form of car insurance when renting a car, but it doesn't have to be the exorbitantly expensive insurance given by the rental company. Credit card coverage and even your own home car insurance can often cover you. Just be sure to read the fine print and learn the details before you leave home. Coverage varies by country.
>> Read our guide on the 12 Costly Rental Car Mistakes You Don't Want to Make
22. Paying for Rental Car Damage
Have you noticed that more rental car companies are not doing a pre-check of the vehicle before you drive away? Don't let that get you in hot water. Take pictures and note all damage to the car before you take it. This will keep you from being charged for damage you didn't cause.
23. Setting Expectations Too High
We all do it. It's hard not to when you've spent tons of hard-earned money and a week or two of your saved-up vacation time on this once-in-a-lifetime trip, but you really need to set a reasonable bar for your expectations. Nothing is as perfect as it seems in a brochure or online enticement.
24. Too Tight Connection Time
I've been tempted by short connections a number of times. But it's usually a huge mistake. If your first flight is delayed even 15 minutes (and let's be honest – what flight isn't?), it could spell disaster for the rest of your trip. If there's a choice, go with the longer layover.
25. Packing Liquids and Other Valuable "No-Nos" in Carry On
I still regularly see people attempting to cart full-sized bottles of expensive lotions, hair products, and purfume through security at the airport and look dumbfounded when the bottles are tossed. Got a Swiss Army knife you treasure? Don't take it with you or you'll never see it again.
26. Hanging Your Purse on a Chair in a Restaurant
This might sound benign — after all, we hang our purse (find a good travel purse) over the chair at a restaurant all the time at home, right? That doesn't mean you should do it on vacation (or ever, really!). Nothing is worth losing your passport and credit cards. 
Lawrence Allen says: A friend lost her purse when left on chair. I thought the thief was waiting for the bathroom in the restaurant. He was waiting for me to look away.
Thanks to our readers, the following mistakes are ones that were shared in the comments section below.
27. Not Checking the Voltage & Plugs
Each country uses their own type of plug and voltage. It pays to check before you go to make sure you have the right converter for your electronics. You can buy a universal adapter (like this one) that can be used with most items, like your phone, tablet, Kindle, where ever you go.
If you get there and don't have the right adapter, ask for one at the hotel front desk. They often have a box of left behind adapters they can loan you.
28. Not Thoroughly Checking Your Rental Car for Belongings
When preparing to leave a rental car, taxi, bus, train, etc. start gathering your things up well in advance of exiting and check, check and double-check that you have everything. A reader lost a brand-new digital camera when it slipped under the seat of the rental car before he dropped it off.
He realized his mistake in less than 10 minutes, but the rental car company claimed the car had already been taken out and nothing was found when 'cleaning it'.
Also from a reader: Double check then triple check! We learned that one the hard way too after leaving a special bottle of wine in the rental car at drop off in Venice after driving it from Germany. Same trip my husband left a pair of very nice italian shoes in a hotel in lucca. 
29. Leaving Luggage Unattended in the Car (Even in the Trunk… Even While Locked)
Elisabetta says: I've recently traveled to the Expo in Milan and ALL our luggage (5 total, plus 3 duffle bags) were stolen from the rental car. So my tip, ( very hard lesson ) is to keep bags in the trunk at all times. And get travel insurance. Thankfully, our homeowners insurance reimbursed us. We lost over $9,000.00 worth of stuff. Very devastating experience.
30. Know Which Airport You're Flying From
Ray says: Know the three-letter identification code for your destination or you, or your bags, could end up at the wrong airport. This is particularly important when traveling to a city like Chicago (ORD, MDW), Houston (IAH, HOU). or any place served by more than one airport. Knowing that international code may also prevent you from being ticketed to one place with a return from another.
A travel agent had me flying out of Houston to Washington Dulles (IAD) on a business trip. Later that day, while in a cab halfway to Dulles, I checked my return ticket and saw I was booked out of Baltimore.
31. Carry More Than One Credit Card
Angie Schmidt says: I would add that if traveling with your spouse, to each carry a different credit card. On one of our trips, we spent a week in Florida before heading to the Caribbean and I managed to lose my wallet in Florida before we had even left the country. We had to cancel all of credit cards.
We left the country with only our daily limit of cash from our debit card, which we withdrew before we cancelled it. It was a good thing that we were heading for a prepaid all inclusive destination, or we would have been in trouble!
32. Not Carrying a Copy of Your Passport and Credit Cards
We used to carry around a photocopy of our passport info page just in case our passports were stolen, but now we make sure to have a photo of the passport and our credit cards.
Be sure to either email yourself and a friend the image, or upload it to the cloud, so you can retrieve it even if your phone is also stolen. Having a photo of your credit card can supply you with the details you need to call and cancel them, or to make a final last minute purchase with the number before cancelling.
33. Not Knowing How to Get Around
We always buy a SIM card for our phones when in a country where our own mobile plan doesn't work. We do this entirely for access to Google Maps so we always know how to get around.
However, you don't need a data plan to access Google Maps. If you download the offline map for the area you're going to, you can still use the GPS on your phone with the map to know where you're going.
34. Expecting to Be Able to Exchange Your US Dollars
Joelle says: When carrying American dollars, do not expect to exchange $100 bills. We traveled to Ireland with someone that had all of their cash in $100 bills and no one would take them for exchange, not even banks.
Not only that, he forgot to inform his bank and credit cards he was travelling, so we paid for EVERYTHING during the trip. I also make sure I leave with a fist full of $1 bills for tips and the local equivalent for tips when I get to my destination, if tips are acceptable.
35. Carrying All Your Cash & Cards in Your Wallet
Pick pocketing is a big issue, especially in large cities. If you carry all of your cash and credit cards in your wallet and it's stolen, you'll be stuck with no options. It's best to keep cash/cards in multiple locations in your bags and on your person so if you lose one, you still have the others.
36. Not Trying on Clothing Before Packing It
Memory says: One tip that has really become a requirement for me is to physically try on every single item you are packing, from shoes, socks, sweaters, coats, other clothing–even jewellery and underwear!
Saves you the agony of pants with missing waist button, or raincoat with part of the hem hanging down, or purse with a broken zipper. Wash or dry clean everything, use packing bags, and enjoy your trip worry-free from wardrobe malfunctions.
37. Not Knowing What's Required for a Visa
Nikki says: If you are getting Visa upon arrival make sure you don't have to pre-apply and make sure that you know exactly how much it costs. For almost all the "on arrival ones" pre-apply or not it's exact cash or you'll pay whatever is your largest bill. Oh, and the photos required – don't forget that.
CONCLUSION
What are the biggest travel mistakes you've made and how did you overcome it? I'd love to hear about your travels in the comments. Let's help each other out so we don't have to learn the hard way!
Like this post? Why not save it to Pinterest?
FOLLOW US on Pinterest, Instagram, Facebook for more great travel inspiration and tips.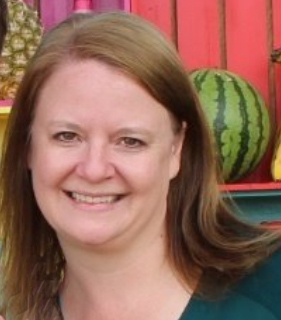 Laura Lynch, creator and writer of Savored Journeys, is an avid world traveler, certified wine expert, and international food specialist. She has written about travel and food for over 20 years and has visited over 75 countries. Her work has been published in numerous guidebooks, websites, and magazines.