Tourists love Riviera Maya. It's not hard to see why. The views are tremendous, the resorts are luxurious, and the lure of an all-inclusive resort is pretty darn appealing. I've been there four times myself and I don't usually return to the same area twice.
On our latest trip there, we finally found that quintessential Riviera Maya experience we're always hoping to find, and as it turns out, that experience extends to three incredible beach resorts that are all located right next to each other and will suit just about anyone's travel preferences.
» You might be interested in these 10 Best Things to Do In Riviera Maya.
These three resorts are a product of Karisma Hotels and all of them offer a true luxury experience. They are: El Dorado Royale, an adults-only all-inclusive resort in Riviera Maya; El Dorado Casitas Royale, a couples-only all-inclusive resort; and Generations Resort, a family-oriented all-suite, all-inclusive resort.
If you're looking for the perfect resort in Mexico for your next vacation, you absolutely must check out these three all-inclusive resorts in Riviera Maya. No one resort will cater to everyone. That's that unique and convenient aspect of three Karisma resorts being located right next to each other.
You can choose an adults-only, couples-only or family-oriented resort, based on your personal preferences, and be assured that you'll have the same incredible experience no matter which one you choose.
Each of these resorts features Karisma's unique Gourmet Inclusive guarantee. This means that you can expect only the best from the food, the drinks, the activities and the service that you will receive while you're there. They really do strive to meet all of your expectations and provide a level of service that exceeds the typical resort experience.
Here's a little bit about each resort that makes it unique:
El Dorado Royale Resort & Spa
El Dorado Royale is an adults-only paradise and the largest of the three properties. It features 6 pools, 14 restaurants and 8 bars. When you're not sipping on a cocktail at one of the swim up bars, you can participate in daily activities, ride a bicycle around the extensive property, learn about tequila or just relax on a sunbed by the beach. You'll want to spend some time trying the different cocktails offered at the numerous bars, where they use top-shelf liquor and fresh ingredients to make their drinks.
Foodie Highlight: Fuentes Restaurant hosts a 5-course culinary-theater style dinner every evening.
>> Read more about El Dorado Royale.
Book A Stay at El Dorado Royale
El Dorado Casitas Royale
Sometimes you're looking for a quiet resort where you can just relax and not be bothered by all the nightlife and activity around you. El Dorado Casitas Royale is the perfect resort for couples looking for peace and quiet. All of the rooms are suites, some with swim-up pools or infinity pools on the balcony.
Each set of casitas has its own main pool with swim-up bar, too, so all you have to do is float along the lazy river until you reach the bar. When you're ready for something a little more, you can take a quick cart ride over to El Dorado Royale for a show or activity.
Foodie Highlight: d'Italia Restaurant offers a 5-course private dinner, served by the chef in a glass-walled 6-person dining room that overlooks the kitchen – which you can reserve for an additional $80 per person.
⇒ Read more about El Dorado Casitas Royale.
Book a stay at El Dorado Casitas Royale
Generations Resort
There are no other resorts around that provide the type of experience for families that Generations Resort does. Not only is every room either a studio or one-bedroom suite, they offer the ability to connect multiple rooms of different sizes to accommodate extended family all in one adjoining area.
Some of the rooms come with extra-large kitchen areas with dining tables large enough for the whole family. Every suite comes with a private butler who can help with anything you need. And the kids will love the ability to climb into the pool from their own spacious balcony. The resort also offers spa services for the adults, a kids' club, and nanny services.
Foodie Highlight: Generations Resort encourages family dinner nights in your suite by providing a kitchen area that is designed for a personal chef to come in and prepare and serve a meal.
⇒ Read more about Generations Resort.
Book A Stay at Generations Resort
Tours to Book:
CONCLUSION
We had a fantastic time during our stay at El Dorado Casitas Royale and would definitely recommend it. I've stayed at a number of resorts in the area and this was definitely the best experience I've had. The service, the drinks, the culinary theater experience, and the immaculate room we stayed in were all top notch. Have you been to El Dorado Royale or Casitas Royale? Tell us about your experience.
Quick. Check these necessities off your prep list!
Like this post? Share it with friends on Pinterest!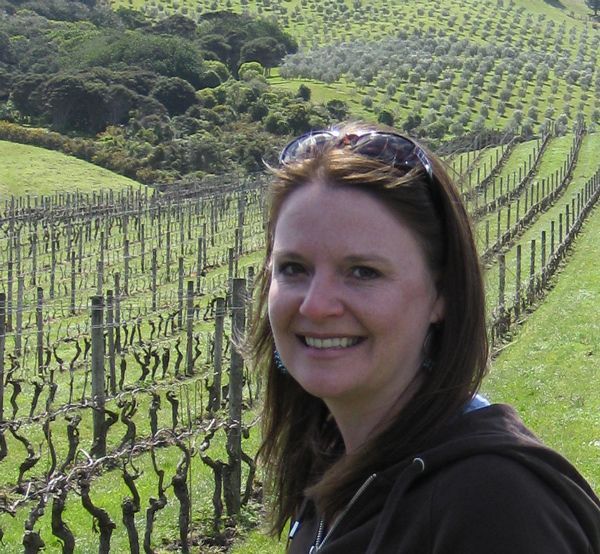 Laura Lynch, creator and writer of Savored Journeys, is an avid world traveler, certified wine expert, and international food specialist. She has written about travel and food for over 20 years and has visited 70+ countries.