Are you visiting the capital city of Germany soon and wondering how to explore Berlin in all its glory in just a short time? We've spent quite a bit of time exploring Berlin and while there is a lot to do, you can cover most of the major sites in 3-days in Berlin.
Dotted with plenty of interesting museums, monuments, and eclectic neighborhoods, Berlin is bursting at the seams with a vibrant culture and nightlife, modern architecture, and great parks. Berlin is truly one of the most beautiful places in Germany, and we know you're going to love it.
We know that experiencing all the landmarks and best things to do in Berlin in just three days may be a bit of a stretch, especially for first-timers. But if you pair this 3-day itinerary with our travel guide to Berlin, you're all set for an unforgettable time.
Visiting other destinations in Germany? Check out our guide to traveling in Germany that includes information on many popular destinations like Berlin and Munich, plus Oktoberfest in Munich. Going outside of Germany? Here's our Europe travel guide.
What Are the Top Things to Do in Berlin?
The top things to do in Berlin are seeing the Brandenburg Gate, the Reichstag Building, visiting Museum island – which houses a cathedral and art museum, admiring the Berliner Philharmonic building, the spire with its viewing platform, and Checkpoint Charlie.
There are walking tours of the city that will help you understand its history, as well as foodie things to do (don't miss Markthalle Neun for Street Food Thursdays)!
With so many great things to do in Berlin, you really need to set up a good itinerary before you leave, to make sure you can fit everything in. You can pre-book some of the activities listed in our shortcut travel guide to Berlin (below) on Viator. (Note: These are affiliate links for which we may receive a small commission.)
Where to Stay in Berlin
We enjoyed staying at the COSMO Hotel (newly opened Design Hotel) to the southeast. The Radisson Blu to the northeast and the Grand Hyatt to the southwest are also good choices.
Your 3 Days in Berlin Itinerary
Day 1
Alexanderplatz
Whether you're looking for a place to stroll, shop, or sightsee, it doesn't get any better than Alexanderplatz. Centrally located in the heart of Berlin, Alexanderplatz boasts a gigantic world clock, the Weltzeituhr, which is an amazing spot for photos.
You'll also find plenty of vibrant restaurants, shops, cinemas, and several other attractions within walking distance. Alexanderplatz is also a great place to stay in Berlin; the public square connects you to the whole city via trams, regional trains, and buses.
Berlin TV Tower
After spending time meandering through Germany's biggest square, walk to the Berliner Fernsehturm, otherwise known as Berlin TV Tower. Standing at over 1207 feet, this iconic tower is a symbol of Berlin, giving you panoramic views of the city.
At 666 feet, in the viewing gallery, you'll get 360-degree views of Berlin and beyond. In fact, if you're visiting Berlin for the first time, keep your eye fixated on the tower, and you won't get lost. Make your way up to 679 feet, and you'll find a revolving restaurant.
Sphere Restaurant serves delectable German and international cuisine, including a kid's menu and special drinks. You'll also find Panorama Bar, where you can enjoy sundowners while getting extraordinary views of Berlin.
Tip: Get a Berlin TV Tower fast-view ticket for hassle-free entry into the attraction by skipping its infamous long queues.
Berlin Cathedral
Now, it's time to explore one of Berlin's architectural wonders, the Berlin Cathedral. This stunning Neo-Renaissance cathedral is the most important parish and the largest church in the city of Berlin.
Noticeable by its iconic blue dome Berlin Cathedral dates back to 1451 but was only finished in 1905. Having never actually been the seat of a bishop, Berlin Cathedral is a major tourist attraction boasting ornate interiors with elaborate decorations and impressive ceilings.
Lustgarten
Once you're done admiring Berlin Cathedral, walk across the street to Lustgarten, where you can leisurely sit on the expansive lawn and take in front-row views of the cathedral. Flanked by the Old Museum to the north and Berlin Cathedral to the east, this neoclassical park is a fantastic place to set a picnic and admire the gorgeous architecture.
Lustgarten has had a very event-filled history. It has been previously used as a mass rallies location, a parade venue, and a public park. In the 17th century, it was the royal garden, where vegetation like fruits, vegetables, and Germany's first potatoes were planted.
Museums on Museum Island
With a staggering 170 museums, Berlin is a history and art lover's haven. The most notable of all the museums in Berlin can be found on Museum Island. This complex is a designated UNESCO Heritage Site, making it a great place to peruse prehistoric artifacts.
Museum Island is home to five of Berlin's top museums, so it's an excellent stop to add to your Germany itinerary, as the museums are all within walking distance. Here's what you can expect to see in each museum:
Altes Museum — Modelled after the Pantheon in Rome, Berlin's Old Museum boasts incredible classicist architecture and extensive collections of Greek and Roman antiquities on display.
Neues Museum — If you're a lover of Egyptian history, head over to the New Museum for a sneak peek into ancient Kemet and its stunning relics. Here you'll find the Egyptian Museum and Papyrus Collection, as well as the iconic Nefertiti Bust.
Alte Nationalgalerie — Art lovers will enjoy strolling through the numerous sculptures and paintings featuring Impressionist, Romantic, Biedermeier, and early Modernist artworks.
Pergamonmuseum — A must-see in Berlin, the Pergamonmuseum will leave you in awe. Here you'll find full reconstructions of Roman and Greek ancient architecture. The two-story Market Gate of Miletus and Babylonian Ishtar Gate are the most popular recreations. Book a Pergamonmuseum entrance ticket and see for yourself.
Bode Museum — Sitting at the tip of Museum Island, Bode Museum houses an impressive collection of Byzantine art, as well as an array of coins and medals.
Tip: Experience the best of Museum Island in one full sweep with this skip-the-line Museum Island Pass through Pergamonmuseum and the Neues Museum.
Day 2
Neue Kirche
Kickstart day two of your long weekend in Berlin by admiring the Neue Kirche, also known as the German Church. First completed in 1708, the cathedral was later reconstructed and restored in 1988 after being devastated by World War II.
Neue Kirche's Baroque Revival architecture will leave you in awe. As you're first greeted by the cathedral's towering dome, you may think it's just a regular church, but as you walk inside, you'll soon find why it's one of the world's most beautiful cathedrals.
Ornate ceilings, murals, alters, and arches dot the interior of Neue Kirche. You can take free guided tours of the cathedrals daily at 11 am, 1 pm, and 4 pm. The church opens Tuesdays through Sundays (including public holidays) from 10 am to 6 pm.
Gendarmenmarkt
Just a minute's walk from Neue Kirche, you'll find this flourishing historical market. Gendarmenmarkt is one of the most beautiful squares in Berlin, housing an impressive architectural ensemble of landmarks such as the Französischer Dom and the Konzerthaus.
This lovely market is an excellent place to grab a cup of coffee or breakfast to fuel up for the day ahead. You can also spend some time wandering through the marketing, searching for bargain souvenirs.
Tip: Visit Berlin in December and enjoy Gendarmenmarkt's spectacular Christmas Market, lined with dazzling fairy lights and aromas of Gluhwein.
Brandenburg Gate
One of the most important sights to see in Berlin, the Brandenburg Gate is an iconic landmark symbolizing the past division between West and East Berlin during the Cold War. Today, this sandstone monument stands as a sign of a unified Germany.
Standing at 85 feet, this towering monument was built between 1788 and 1791. The gateway is one of the last standing early Neoclassical infrastructures in Berlin. It's also one of the most picturesque buildings in the city, making it the perfect place to take photos.
Tip: Take a guided Berlin hop-on hop-off bus tour and experience the beauty of Berlin's landmarks (including Brandenburg Gate) while learning about their history.
Memorial to the Murdered Jews of Europe
The next stop of your 3 days in Berlin itinerary is a sobering experience at the Memorial to the Murdered Jews of Europe. Also known as the Holocaust Memorial, this is a place of contemplation on Berlin's brutal past, and many people come here to pay their respects.
Designed by architects Peter Eisenman and Buro Happold, this massive and slightly sloped square features 2,711 concrete slabs that symbolize all the lives lost. Apart from being such an emotional site, the memorial's elegant design makes the experience more palatable.
Tiergarten
Take a break from the city's hustle and bustle by escaping into this green sanctuary located on the western side of Brandenburg Gate. Spanning over a whopping 519 acres, Tiergarten was initially built as hunting grounds for royalty.
Today the space boasts an abundance of tree-lined paths and sunbathing lawns. You'll also find an array of cafes, designer shops, galleries, monuments, sculptures, parks, and so much more. If you're not careful, you might actually get lost in Tiergarten.
Tip: Café am Neuen See is an excellent lakeside eatery suitable for grabbing a late lunch or early dinner while taking in the scenic views around Tiergarten.
Berlin Zoological Garden
If you're an animal lover, you'll surely appreciate visiting the Berlin Zoological Garden. Opened to the public in 1844, this 86-acre zoo is home to 1,380 different species, making it the largest collection of species in the world.
The park has over 20,200 animals and is the most frequently visited zoo in Germany. You can look forward to plenty of interactive things to do, from feeding and training to animal encounters and safaris.
Tip: Head over to the Berlin Aquarium to see an array of marine life, including jellyfish, blacktip reef sharks, nurse sharks, snakes, crocodiles, and many others.
Day 3
Kaiser Wilhelm Memorial Church
The Kaiser Wilhelm Memorial Church is one of the most extraordinary buildings in Berlin. Built in 1891, this protestant church saw the destruction from World War II raids and bombings that left it decimated.
But instead of totally reconstructing the church, the cathedral was rebuilt to incorporate the ruins as a reminder of what the city has been through.
Potsdamer Platz
See how a divided and destitute land can transform into a buzzing economic hub in just 30 years. Potsdamer Platz is a public square in Berlin known for being a massive wasteland along Berlin's death strip.
The square was divided by the Berlin Wall, and most of it was destroyed during World War II and became a no-man's land. Today, Potsdamer Platz is a thriving commercial area with plenty of modern buildings, restaurants, and shopping malls.
Checkpoint Charlie
Step back into history at Checkpoint Charlie, a crossing point between East and West Berlin during the Cold War. This is one of the most touristy parts of Berlin, so expect large crowds.
You'll get to see a replica of the original crossing point, with actors dressed in army uniform holding American flags, a guard house, and several crossing point signs and displays.
Tip: Take some time to stroll through the area, as it has great dining options, from local restaurants to international fast-food joints.
Oberbaumbrücke
Arguably one of Berlin's most impressive landmarks, the Oberbaumbrücke is a double-deck bridge crossing over the Spree River.
Connecting neighboring boroughs, Kreuzberg and Friedrichshain, which were separated by the Berlin Wall, the Oberbaumbrücke was used as a pedestrian bridge. But it was only accessible to West Berlin residents.
Since the wall came down, the 492-foot Oberbaumbrücke now serves as a token of Berlin's unity and a very popular and picturesque tourist attraction that you must see.
East Side Gallery
After crossing the Oberbaumbrücke, head over to the East Side Gallery — the largest remaining portion of the Berlin Wall. The long stretch features vivid and creative murals spanning over 0,81 miles.
These artworks give a snapshot of the atmosphere surrounding the coming down of the wall. One mural that you might already be familiar with is the one of Dmitri Vrubel and Erich Honecker kissing, but there are plenty more to explore.
Tip: Take this 3-hour street art walking tour to see all the incredible wall murals dotted along the East Side Gallery and other popular graffiti spots in Berlin.
Friedrichshain
Spend the last bit of your time strolling through one of Berlin's coolest neighborhoods. Known for its vibrant techno clubs, indie boutiques, and eclectic buildings, Friedrichshain is the best place to explore Berlin's off-the-beaten-path attractions.
In addition to colorful political murals, you'll also get to see Berlin's largely untampered Soviet architecture. Take some time to wander through the Antikmarkt Berlin Ostbahnhof, which opens every Sunday from 9 am to 4 pm. Here you can purchase quirky souvenirs, from antique furniture to war regalia.
Tip: A great way to see the boroughs of Friedrichshain and Kreuzberg is via this interactive 3.5-hour bike tour.
When is the Best Time to Visit?
Berlin is a fun and vibrant city that is always alive with activity. The nicer weather leads to many outdoor festivals and beer gardens. The winter brings out the Christmas market stalls and Gluhwein drinking while strolling through the festive streets.
I wouldn't really say there's a bad time to visit Berlin. It all depends on what season you like best and what activities you are hoping to do.
Berlin in 3 Days Itinerary | Wrapped Up
There, you have it! The perfect way to spend three days in Berlin. It's no secret that this bustling German capital has had a horrific history.
But one must emphasize how Berlin has successfully risen from the ashes and embraced its past while looking forward to a unified future. That's what makes Berlin a special place and one of the best cities to visit in Europe.
Like this post? Why not save it to Pinterest?
FOLLOW US on Pinterest, Instagram, Facebook for more great travel inspiration and tips.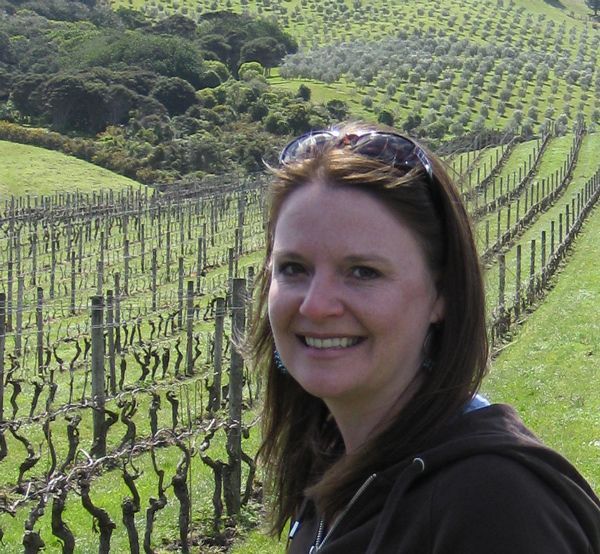 Laura Lynch, creator and writer of Savored Journeys, is an avid world traveler, certified wine expert, and international food specialist. She has written about travel and food for over 20 years and has visited 70+ countries.