Chiang Mai is a city you must visit if you're traveling through Thailand. A vibrant, yet relaxed city in the North of Thailand, Chiang Mai is a place brimming with culture, history, and entertainment.
Although the city of Chiang Mai was established during the 13th century, and still retains much of its historical charm. It has also moved with the times and developed an entertainment scene that is contrastingly modern.
Despite not having the same bustling atmosphere as other major Thai cities like Bangkok, Chiang Mai won't leave you wanting things to do. From ancient temples to sporting events, street markets, and a thriving nightlife scene, you'll want to spend at least 3-5 days in Chiang Mai to see it all. Here is your Itinerary In Chiang Mai.
Heading to Thailand? Read about the floating markets of Bangkok and see our Essential Travel Guide to Bangkok. You can pack out your itinerary with these great things to do in Bangkok.
How Long to Stay in Chiang Mai
If you're going to make Chiang Mai part of your Thailand itinerary, we recommend staying for at least 3 night and to make sure one of those nights is a Sunday, so you don't miss the amazing Sunday night market.
Many people plan a 2 or 3-day stay in Chiang Mai and then end up extending their trip for a couple of days to experience even more of this wonderful city. It really grows on your quickly. You won't want to leave.
We have created a 3-day itinerary for Chiang Mai, including some additional activities for an extra one or two days if you'd like to stay longer. We'll also be recommending some places to eat and ways to navigate Chiang Mai.
Your Itinerary in Chiang Mai
Day 1 – Visit Temples
The first thing we recommend doing when you arrive in Chiang Mai is paying a visit to some of the many Buddhist temples located throughout the city.
There are more than 300 temples in the city of Chiang Mai, so you won't have time to see them all, but we recommend fitting in as many of the most noteworthy temples as you can during the morning of your first day.
This will provide a valuable introduction to Thai culture, which is the most important thing to prioritize during your trip to Thailand.
A few temples you should definitely try to see if you can include:
Wat Phra Singh
Wat Chedi Luang
Wat Phan Tao
Wat Chiang Man
Wat Sri Suphan
If you only go to one temple during your time in Chiang Mai, it has to be Wat Phra Singh. This is probably the most well-known temple and one of the most visually impressive temples in Chiang Mai because of its incredible Lion Buddha mosaic. This temple is located at 2 Samlarn Road, and it's the only temple in Chiang Mai that requires an entrance fee (20 Baht).
Wat Chedi Luang complex in the middle of the Old City is a definite must-see.
You can actually make a walking tour of all the temples in Chiang Mai. Keep in mind that there are 300 'wats', which is more than anywhere else in Thailand. Take a look at this walking guide before you go to plan your route.
» Try this tour: Chiang Rai Temples Small Group Tour: White Temple, Blue Temple & Black House
Enjoy A Thai Massage
After spending the day walking around temples, you'll probably be feeling the need to re-energize your body. Luckily, when in Thailand, this definitely doesn't have to mean heading back to your hotel room.
Instead, you should go to one of many locations in Chiang Mai that offer the unique and ancient practice of Thai massage.
During a Thai massage, a masseuse will guide you into various stretches and poses with the aim of strengthening and healing your body. It's entertaining at the very least, though it can be a little painful, and somewhat relaxing too. Go in with the right expectations and you'll enjoy it.
Your Thai massage experience will be different depending on where you choose to go. For example, venues that offer Thai massages for more budget-friendly prices are usually more communal, whereas the more expensive massages tend to be private.
Our personal recommendation is the Women's Massage Center on Jahban Road. The masseuses that work at this center are vocational graduates from Chiang Mai's women's prison.
The Women's Massage Center does excellent and important work, providing rehabilitation and support for ex-prisoners who wish to use the skills that they have learned.
Watch A Muay Thai Boxing Match
Having been rejuvenated by your Thai massage, you'll be refreshed and ready to watch some Muay Thai boxing!
The most affordable popular stadiums are Thapae Boxing Stadium and Loi Kroh Boxing Stadium. There's also the Chiang Mai Boxing Stadium, which charges more for the higher-quality seats.
Even if you're not usually much of a sports person, we're confident you'll enjoy an evening watching the Muay Thai. It's the most popular sport in Thailand, and in addition to being fast-paced and exhilarating to watch, the atmosphere and cheering makes for a fun-filled and memorable event.
If you're in town during the day of a match, there will be ticket sellers walking and driving around trying to sell tickets. You can purchase tickets in advance through Viator to make it easier.
Day 2
Wat Phra That Doi Suthep
For Wat Phra That Doi Suthep, it's worth dedicating an entire morning.
You might also hear this temple simply referred to as 'Doi Suthep', which is the name of the mountain on which it is located.
The fact that the temple is on top of a mountain is the main reason why we recommend saving this landmark for the morning of day 2 rather than trying to fit it in with the other temples.
Most of the temples are in the main city and aren't hard to reach, however Wat Phra That Doi Suthep (mostly known as just Wat Doi Suthep) is different. When you visit this temple, you'll need to catch a ride up the winding hill to its hillside perch.
This temple is the most-visited, most famous, and most highly revered temple in Chiang Mai. To get there, visitors either get a private tour (this is a good one) or hop in the back of a red songthaews for the twisting ride (note: if you get car sick, this will definitely do it to you). They leave from Huay Kaew Road near the Zoo, costing 40 baht per person each way. Just find one that's not full yet, pay the driver, and get in.
Once you're dropped off by the temple, the final leg of the journey requires you to climb 309 steps up to reach the 600-year-old golden chedi at the top. It's worth it once you get there!
Try A Thai Cooking Class
One of the main reasons people choose to visit Thailand is to experience authentic Thai cuisine.
However, while we will be recommending some amazing places to eat in Chiang Mai, you don't have to leave Thai cooking behind when it's time to return home.
Why not learn how to bring the fresh, aromatic flavors of Thai cuisine home with you by taking a cooking class in Chiang Mai?
There are plenty of Thai cooking schools in Chiang Mai, so you can do your own research and choose the one that best fits within your budget.
However, we personally recommend the Thai Akha Kitchen, which has an open air kitchen and where you can learn more about the different flavors used in Thai cuisine before receiving step-by-step instruction for preparing delicious Thai food. You'll also get to visit the market to pick out the ingredients. It's one of the best things we did in Chiang Mai.
Chiang Mai's Street Markets
To end a busy second day in Chiang Mai, take your time to peruse the city's vibrant street markets.
Visiting the street markets of Chiang Mai is about more than just purchasing souvenirs and sampling excellent food for budget-friendly prices (although the lower costs are one of the main reasons we recommend shopping and eating at the markets for the most part).
Street markets are a pillar of Thai culture, so this is yet another way of immersing yourself in the country.
You can visit the street markets throughout the week, but the larger market is open on Saturday and Sunday, so plan your itinerary accordingly if you want to see these.
Be aware that the street markets can feel a little overwhelming at first since there will be a lot of people, many rows of stalls, and even street performers entertaining the crowds.
Don't try to rush through the markets to escape any claustrophobia that may arise.
Instead, try to mindfully take in everything around you, smelling the delicious aromas from the food stalls and admiring the craftsmanship of the artwork. This is what a Thai street market is all about.
» Try this tour: Small-Group Chiang Mai Evening Street Food Tour
Day 3
The Sticky Waterfalls
The Sticky Waterfalls are not technically in Chiang Mai, but they're only 50 kilometers away at Jedsee Fountain Forest Park, so it would be a mistake to visit Chiang Mai without seeing this natural landmark.
Officially called the Bua Tong Waterfalls, these waterfalls are easy to climb due to the friction-generating mineral deposits over the rocks.
This is a safe, yet exhilarating climb, completed by a stunning view of the jungle. The cool water makes the heat much more manageable, and you can even swim in the pools beneath the waterfalls!
This is usually a half-day excursion. You can book this highly-rated 4-hour tour.
See The Ladyboy Cabaret
A ladyboy cabaret show is an absolute must when you're visiting Chiang Mai. If you're not familiar with the term 'ladyboy', in Thailand, it is used to refer to men who present as beautiful women.
Ladyboys are widely accepted in Thailand, and their shows are a major part of the local entertainment scene.
Get yourself a ticket to the Chiang Mai Cabaret in advance of your trip to ensure you get a good seat because these shows are very popular.
From there, you can get yourself an amazing dinner at one of the food courts, restaurants, or street food stalls in the area (see our recommendations below).
Days 4 And 5
Sadly, not everyone will be able to extend their stay in Chiang Mai beyond 3 days, but if you're able to stay for 4 or 5 days, rest assured that you won't run out of things to do!
Here are just some ideas for how you could spend the rest of your time in the Old City of Chiang Mai:
Doi Inthanon National Park
If you're still feeling energetic and ready for adventure after your 3 packed days in Chiang Mai, go on a full day tour to Doi Inathon National Park, which is just an hour and a half out of Chiang Mai.
This national park is a haven of natural beauty, including Thailand's tallest mountain, several breathtaking waterfalls, nature trails for hours of trekking, and many other cultural activities to enjoy.
On this tour, you'll hike in Doi Inthanon National Park, visit a Karen village and a Hmong Market, and see the Twin (King and Queen) Pagodas.
Elephant Sanctuaries
Elephant parks and sanctuaries feature in most of the travel guides for Chiang Mai, but if you're aware of the ethical issues associated with elephant parks in many areas of the world, you might be determined to give this idea a miss.
However, it's worth noting that Chiang Mai is better than most places when it comes to the ethical treatment of elephants in sanctuaries.
Chiang Mai's Elephant Nature Park is a genuine sanctuary, meaning that it's a place of safety and care for rescued elephants.
Visitors are able to view these incredible animals from a distance and even approach certain select elephants who are accustomed to human interaction.
There are other ethical elephant sanctuaries in Chiang Mai that you can visit, but please don't give your money to any park offering elephant rides (this is an exploitative practice) or those with very cheap entrance fees.
Day Trip to Chiang Rai
Another great way to spend an extra day in the area is to travel on a day trip to Chiang Rai. We recommend this small-group day trip to Chiang Rai.
You'll see the modern architectural marvel of Wat Rong Khun (White Temple). Explore the ancient royal city of Chiang Saen, take a long-tail boat ride on the Khong River, and explore the Golden Triangle.
Your full-day itinerary includes a restaurant lunch plus round-trip hotel transport from Chiang Mai and a professional guide. The tour is limited to just 9 people, so it's not too big.
The Best Places To Eat In Chiang Mai
You can't climb waterfalls or spend hours walking through Thai street markets on an empty stomach, so you'll need to know the best places to get a meal in Chiang Mai. These amazing Thai dishes are a must try while there.
The great thing about the food scene in Thailand is that you can enjoy sizable quantities of amazing food for low prices.
When you're at the street markets, definitely eat there. If you can make the night market on a few of your nights in the city, you can find incredible, very cheap food at cafes on the street, or buy snacks as you're walking around.
You can get a wonderful, affordable sit-down meal at the Khao Soi Khun Yai, which does some of the best Khao Soi (a Northern Thai chicken-based dish with egg noodles and a curry broth) in Chiang Mai.
Huen Phen Restaurant also serves possibly the best Khao Soi in Chiang Mai. It's located close to Wat Chedi Luang, for your temple exploring day.
Ginger & Kafe is a more high-end restaurant that combines a modern bistro theme with authentic Thai cuisine.
For a mid-range dining experience, we highly recommend Dash Teakhouse.
If you take a cooking class, you will eat a huge meal while you're there.
The rustic, tranquil atmosphere and fresh, fragrant dishes such as papaya salad and crispy spring rolls are so tempting. You'll want to be eating 6 times a day instead of 3.
Getting Around in Chiang Mai
Going everywhere on foot while in Chiang Mai may not always be a viable option, especially if you have a full itinerary like this one to complete. Here are your options for getting around in Chiang Mai:
Songthaews
This is the cheapest way to travel in Chiang Mai other than walking. Songthaews look like pick-up trucks, and they're easy to spot because they are bright red.
Each songthaew can take a maximum of 10 people, and everyone splits the cost of travel.
Tuk Tuks
If you need a really fast way to get somewhere in Chiang Mai, a Tuk Tuk is your best option. You'll usually need to pay approximately 100 baht for a Tuk Tuk ride.
Note: Street directions in Thailand often confuse first-time visitors because they may indicate the side street as well as the main street.
If you see the word 'soi' followed by a number in your directions, this means that your destination is on a side street which comes off a main street.
Final Thoughts
We hope that this culture, adventure, and entertainment-filled itinerary has made you more excited than ever for your trip to Chiang Mai!
Getting the chance to explore Chiang Mai is a privilege and an experience you will never forget, so make the most of it!
Like this post? Why not save it to Pinterest?
FOLLOW US on Pinterest, Instagram, Facebook for more great travel inspiration and tips.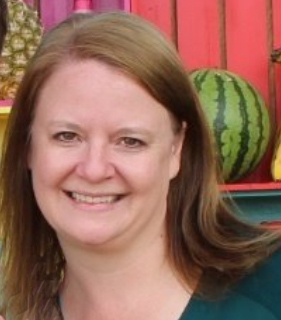 Laura Lynch, creator and writer of Savored Journeys, is an avid world traveler, certified wine expert, and international food specialist. She has written about travel and food for over 20 years and has visited over 75 countries. Her work has been published in numerous guidebooks, websites, and magazines.