Split is the largest city located along the Croatian coast and has a history that stretches back an impressive 1,700 years. The city has been occupied by many different nations over the centuries, blending together a variety of cultures and backgrounds.
There is so much to be discovered in this historic city, that it can be hard to fit everything into a 3-day Split itinerary. In order to make the most of the little time you have in the city, it's important to hit up the most impressive attractions first.
In this itinerary, you will find only the most breath-taking activities to make this vacation one you won't forget. Are you ready to read more about one of the most beautiful cities in Europe?
⇒ Want to plan a trip to Croatia? Check out our Croatia travel guide, our 4-day Dubrovnik itinerary, the top things to do in Zagreb and what to do in Pula to get started.
How Many Days in Split is Enough?
If you're visiting Split, Croatia, you need to decide just how many days you want to spend in this splendid city. There are a remarkable number of things to do in Split, but you can hit all the main attractions in 3 days. 
If, however, you do have a little time on your hands, then it's recommended that you spend at least 5 days in Croatia's historic coastal city, as that will give you ample time to explore at leisure. If you have 7 days to spend, you can go further afield on these day trips from Split.
How to Get Around Split, Croatia
Renting a car is thought of as the most convenient way to travel around Split as you can follow your own timetable, but it can be a costly expense. If money is no object, then hiring a car is one of the most efficient and hassle-free ways to get around the city.
Split, Croatia, Itinerary Breakdown
If you're considering what to do in Split, Croatia, then you've come to the right place. Here's exactly how you could be spending your precious 3 days in this beautiful city.
The highlights of this itinerary are:
Day 1
On the off chance that you only have one day in Split, heading to the historic Old Town is an absolute must and what I'd recommend for your first day in the city. The Old Town has a long and rich history that dates back thousands of years, so there is a lot to learn in the area.
The Old Town is located around the outskirts of Diocletian's Palace, which was a single palace built for an ancient Roman Emperor's retirement. The palace now takes up most of the city center and the Old Town is located just outside the boundaries of the palace walls.
While walking around the city try this tour of Split history while tasting Croatian dishes at 5 different food stops.
Sveti Duje Cathedral (Cathedral of Saint Domnius)
This should be the first stop on your journey. The bell tower is visible from multiple locations in the city and its beautiful architecture is worth admiring. While the cathedral was once a mausoleum housing the remains of Roman emperor Diocletian and his wife, it was later turned into a Catholic church.
Sveti Duje Cathedral is now thought to be one of the oldest cathedrals in the world. If you're feeling adventurous, climb the 200 steps that lead to the top of the bell tour and you'll be well rewarded with breathtaking views of the city.
Mano Nostro
After wandering around the cathedral, head to Mano Nostro for a wrap or a fresh slice of calzone. Be warned that the pieces of bread located at the front of their store are not tasters, they cost 15 Kunas ($2).
Vestibule
The Vestibule (aka the Rotunda or Atrium) is the first section of the imperial corridor in Diocletian's Palace that led from what was once the formal entrance to the imperial apartments. While there are no rooms left to explore, the Vestibule is still a great place to take photos.
Peristil Square
Walk up toward Peristil Square (Peristyle Square), a historic Roman court where you can really admire the splendor of the early Split architecture. This square was where the emperor used to make public appearances before his loyal subjects.
Podrumi
This is the basement of the palace complex and is like an underground city underneath Split city center. There are often concerts that take place in the Podrumi, but if there are no events planned, you'll find a museum, art exhibition, and stalls selling souvenirs.
If you would prefer to explore the city center on a guided tour, there are some great walking tour options in which you'll learn all about the city's rich history. 
Riva Waterfront Promenade
Before you've had your fill of the palace, head to the water's edge and stroll along the Riva Waterfront Promenade. This is where you'll get the opportunity to take in the natural beauty of Split and its azure waters.
The walkway is paved with marble and allows you to get some exercise while watching yachts coming in and out of the harbor. When you're ready for dinner, choose one of the restaurants located right on the waterfront to continue enjoying your views of the Dalmatian coast.
Brasserie on 7 is my top choice. It has a prime spot on the main promenade, food and service are great.
For something special, try ZOI's sunset experience (5-courses & sunset cocktail) is the perfect way to spend an evening in Split.
Day 2
Bačvice Beach
One of the best local activities is the beach, of course. Head to Bačvice Beach for a dip in the Adriatic Sea and sun tan on the beach. It's located behind the ferry terminal and is the perfect place to relax, with both views of the city and the ocean. There are plenty of places to eat lunch near the beach, so just spend the first part of the day relaxing.
Marjan Hill
After a relaxing day at the beach, head to Marjan Hill, which is located just a block away from the waterfront. There you'll find a long staircase that winds its way up the hill to Telegrin Peak where you can enjoy stunning views of the city center.
Just where the walk starts to become a bit more strenuous is Teraca Vidilica, a restaurant and bar with a great view where you can stop if you'd like. It's a great point to get views without going all the way up Marjan Hill.
The best time of day to visit Telegrin Peak is at sunset when you can enjoy the last light bouncing off rooftops across the city.
Day 3 in Split:
On your third day in Split, you'll be venturing outside of the city to enjoy some island hopping and the famed Blue Cave. You'll either need to plan your day around the times the ferries are running, or take an island-hopping tour. 
Whether you take a tour or decide to venture out on your own, there are a couple of key attractions that cannot be missed. The Blue Grotto or Blue Cave is a waterlogged sea cave that seems to glow an effervescent sort of blue.
If you are hoping to spend plenty of time in the water, then snorkeling at Stiniva Cove is a tranquil experience. With warm azure waters that are crystal clear, there'll be plenty to look at in the underwater world.
If you have a little time to spare, then visiting the old fishing village of ​​Komiža and the historic town of Hvar should be high on your list of things to do. Once you've arrived back in Split, spend your last night indulging in local Croatian flavors.
Konoba Nevera is a short bus trip from the ferry terminal. They specialize in delicious local Croatian seafood dishes that are absolutely to die for. They keep their doors open until 11 pm to feed hungry tummies returning from island hopping excursions.
Additional Things to Do in Split
If you are lucky enough to have more time to spend in this historic city, then you'll need help with what to do in Split, Croatia for the remainder of your trip. Luckily there is plenty more to explore. Consider adding some of the following activities to your Split agenda.
Where to Stay in Split Croatia
If you are looking for a reliable and enjoyable place to stay in Split, then head to these hotels for a luxury experience at an affordable price: 
Wrapping Up This 3-Day Split Itinerary
If you are traveling to Split for a short period of time, it's important to thoroughly plan your trip before you go. This way you'll be able to visit all the very best and most interesting places without missing out on any of the gems this city has to offer.
Split is one of the most beautiful coastal cities in Croatia so it's worth every minute spent exploring its historic streets. What are you waiting for? This ancient city is waiting to be discovered.
Like this post? Why not save it to Pinterest?
FOLLOW US on Pinterest, Instagram, Facebook for more great travel inspiration and tips.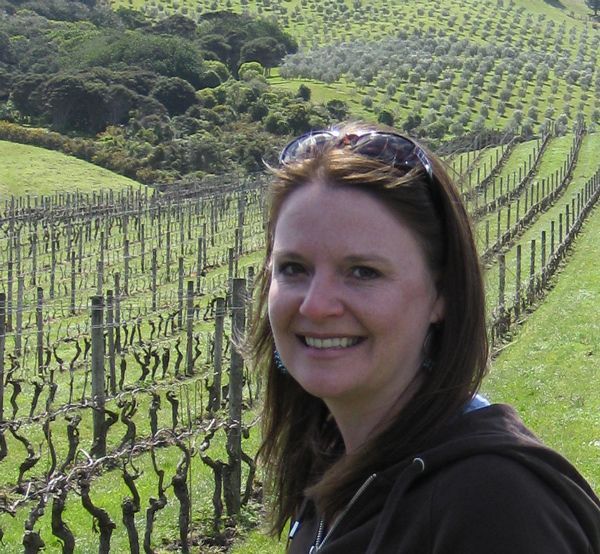 Laura Lynch, creator and writer of Savored Journeys, is an avid world traveler, certified wine expert, and international food specialist. She has written about travel and food for over 20 years and has visited 70+ countries.