If you want to include as much eating in your Tokyo itinerary as possible, but also want to see all the amazing sites Tokyo has to offer, our food-focused 3-day Tokyo itinerary is perfect for you. We manage to fill the itinerary with as many food-related activities as possible, so you can try as much Japanese food as you can while enjoying the city.
My love affair with Japan begins with the food. So many unique foods come from Japan – many of which I had tried from afar before going there, like sushi and gyoza. But once we hit the ground in Tokyo, our eyes were opened to the incredible array of Japanese foods we never even knew existed.
That's why we made sure to include as much food hunting as we could in our itinerary. If you love trying new things and spending at least a portion of your time sampling and tasting new things, this 3-day Tokyo itinerary for foodies is perfect for you.
Tokyo 3-Day Itinerary for Food Lovers
If you stick with this itinerary (or adapt it as you want!), you'll definitely fit in as much eating and drinking around the city as possible in just three days in Tokyo. Of course, we're assuming you're up for trying anything. If you aren't an adventurous eater, you might not be cut out for Japanese food.
We found that Tokyo is really easy to get around using the train system, so if you want to mix and match items from this 3-day Tokyo itinerary with day trips outside Tokyo, feel free to do so. I don't see why you couldn't just decide to do one or two of the things mentioned at your own leisure.
You could also go at a much slower pace than we did and extend this into 6 days. We sometimes ended up walking as much as 10 miles a day to get this done. It's up to you!
PRO TIP: A note about onward travel in Japan. It's very easy to get around Japan using the JR trains. They'll take you practically anywhere you want to go. The best part is that you can save a ton of money by buying a tourist Japan Railpass in advance of your trip. These passes are only for tourists!
If you plan on visiting more than two destinations in Japan, you'll save money with the pass – and if you visit 4 or more locations, you'll save an incredible amount! It's worth checking into. You can read more about it and figure out if it's right for you in our guide.
Where to Stay in Tokyo
We found that staying in Shinagawa was a fantastic location. We did stay in other locations throughout the city, but none of them was as convenience as Shinagawa. It's on the JR Yamanote line that circles the city, and is the easiest way to get around.
In Shinagawa, we recommend the Intercontinental The Strings Tokyo Hotel. It's a large hotel with nice rooms. And it couldn't be in a better location. They have everything you could need there and it's really convenient. → Read reviews on Trip Advisor.
As a second option, especially if you plan to take advantage of easy day trips from Tokyo, we recommend staying near Tokyo Station.
We really like the Ascott Marunouchi Tokyo. The rooms are very nice: all are suites with a small kitchen and washing machine. Wifi is free. It's a very good location with a great price  → Read Tripadvisor reviews.
For more hotel options, read our full Tokyo hotel guide for more recommendations, or check out these Hotels in Tokyo, Japan.
Stop One: Hamarikyu Gardens
From Shinagawa Station, take the Yamanote line two stops to Hamamatsucho Station and walk to Hamarikyu Gardens. Located alongside Tokyo Bay, Hamarikyu Gardens is a large, landscaped garden that is nice to stroll through.
Participate in an informal tea ceremony. Instead of paying $50 or more for a traditional tea ceremony, pop into the low-key, do-it-yourself tea ceremony at the tea house in Hamarikyu Gardens.
For about ¥500 ($5/£3.70), they'll give you a cup of matcha, a traditional tea sweet and a guide on how a tea ceremony is performed. There is no formal presentation. You can stay as long as you'd like and enjoy your tea.
» You can also learn how to serve tea in this 90-Minute Tea Ceremony Workshop
Stop Two: Asakusa
Next, take a water bus on theSumida River to Asakusa. The Tokyo water bus will take you from the little port at Hamarikyu gardens to Asakusa in about 40 minutes. When you get to the port station, you can ask for assistance.
There are also helpful leaflets with timetables. The fare to Asakusa costs about ¥740 ($6/£3). There are other ways to get to Asakusa, obviously, but this is a fun way to get a different perspective on the city. A lot of people pay $100 or more for a "cruise tour" of the Sumida River through a tour company. Why not pay $7 and ride the water taxi!
» In Asakusa, sign up for this Food Crawl Tour.
Stop Three: Nakamise Dori
With its temple market, old-fashioned amusement park, and traditional shops and restaurants, Asakusa preserves the charm of old downtown Edo better than anyplace else in Tokyo. Stop for a look at the Kaminarimon Gate with its 220 pound lantern. It's pretty impressive.
From here, you'll see the many shops of Nakamise Dori. Expect to find mostly just little knick knacks and souvenirs here, but it's fun to browse among the shops. If you have extra time, why not become a sumo by taking lessons while you're in Asakusa.
The shops on Nakamise Street close at night, but you can explore the nightlife in Asakusa after dark, too!
Stop Four: Tempura Daikokuya for Lunch
Lunch at Tempura Daikokuya. There are dozens of choices for lunch in this area. If you're super hungry, you can eat just about anywhere. But we recommend Tempura Daikokuya if you want to eat where the locals are eating. Just order a pre-fix tendon or tempura course and you're set.
Pro Tip: Tendon comes with rice, but it is topped with a soy sauce dressing. It's the specialty here and everyone will be eating it. Note: They don't accept credit cards, so make sure you have cash.
Stop Five: Kappabashi Dori
From here you can go to Kappabashi Dori if you want to see it, but we chose to skip it. It's the street that sells wholesale kitchen and restaurant supplies and Japanese knives ( it's also where you'll find all of the plastic food displays). Many tourists find it interesting and we would have gone if we'd had more time (and a suitcase to bring some things back in!).
Stop Six: Tokyo Skytree
The Tokyo Skytree is a twenty minute walk across the Sumida River from Asakusa, but in August when we were there, it was too hot to walk, so we took the train. You want the TOBU Skytree line. It's just one stop. There are various ticket options. See the link above for more info.
If the line is really excruciatingly long, I recommend the slightly more expensive ticket for foreigners that can be bought on site that allows you to bypass the line. We saved at least an hour that way for what was like $10. You can also click here to purchase tickets in advance. This will save you even more time and money.
⇒ Tokyo is one of the most photograph-able places we've ever been. Make sure you take note of these most photogenic places, to get the best photos possible!
Stop Seven: Shinatatsu Ramen Street
After you're finished at the Tokyo Skytree, head back to Shinagawa. (Take the TOBU Skytree line back to Asakusa, then take the Yamanote link to Shingawa.) When you get off the train and exit as if you're headed toward the Prince hotel, head to the left.
In a few hundred feet, you'll come upon Shinatatsu Ramen Street, underneath the tracks. There are 7 ramen shops here, plus a few other restaurants serving various other things. It opens at 11am, so you can come back at another time, if you're not hungry yet. The various vendors sell all the different types of ramen.
We went to Tetsu, which is famous for tsukemen. Tsukemen is ramen where the noodles and the soup are separate.
The soup is thicker and richer (very peppery, yum!). You dip the noodles in the broth and slurp it up. If you share, you can easily try a couple of different types of ramen while you're here!
Stop One: Tsukiji Fish Market
One of the top things on any food-lover's itinerary in Tokyo should be a tour of the Tsukiji Outer Market. It is not only one of the largest and most diverse food markets in the city, it also has a very long history. Recently, the fish market moved to a new location, but the outer market of Tsukiji still carries on in the original location.
We suggest booking a tour of the market. You'll be shown around the outer market, sample a ton of interesting foods, and indulge in a delicious sushi lunch. It's one of the things we loved the most in Tokyo. Don't miss it.
⇒ Book a Tsukiji Fish Market Tour & Sushi Making Experience
Stop Two: Shibuya Crossing at Shibuya Station
If you're into high-end shopping, you can stop in Ginza for some retail therapy, but we just used it as a transit point. Take the Ginza line to Shibuya. You've probably heard of Shibuya Crossing.
This intersection, outside the Hachiko exit of the Shibuya Station, is renown as the world's busiest intersection. When the light turns red and the walk sign lights up, get ready! You have to see it to believe it.
Shibuya isn't all about the Crossing, though. I wouldn't drag you all the way there just to see a bunch of people walk across a street. That's what YouTube is for.
Stop Three: Tokyo Food Show
The first foodie thing to do here is actually located inside the station. Tokyo is well known for its basement food stores. Inside Shibuya is one called the Tokyo Food Show. You can spend hours down there looking at all the elegant array of gourmet foods.
There's all kinds of grilled eel, fried pork, tiny fish salad, octopus on a stick, rice and seaweed wraps, individually-wrapped sweets and fruits, etc. After seeing Shibuya Crossing and surviving the real-life game of frogger to get to the other side, check out the area surrounding. It's very eclectic.
There's fashion, food, and all the crazy stuff you've come to expect from Japan. You can stop for a snack anywhere you'd like. There's dozens of options – sushi, ramen, gyoza, kushikatzu, etc.
Stop Four: Kurand Sake Market and Bar
We opted to stop by a Sake bar and spend an hour or so trying various sakes. On the 3rd floor of a building nearby is Kurand Sake Market.
They carry over 100 different varieties of sake directly from the breweries. You can sample by the glass, or pay an entrance fee and try all you can drink. It's a pretty cool concept. These bars can be found all over Tokyo. Check out their link for more info. They aren't open until 5pm on weekdays, unfortunately.
Stop Five: Harajuku Gyozaro for lunch
There's also a great place to get gyoza if you are adjusting the itinerary and happen to be in this area for lunch. It's called Harajuku Gyozaro and it's only open from 11:30am-3pm.
All that's on the menu is gyoza, in many different styles and versions – boiled, steamed, fried – plain, garlic. It's only ¥290 for 6. Once you're in, you can order as many as you like. It's awesome, so go if you have time!
After gyoza, you'll want to take a nice walk to burn off the calories. Meiji Jingu Shrine is just a short distance away, definitely walkable. The opening to the shrine is quite a walk away from the shrine itself, along a lovely path.
Stop Six: Meiji Jingu Shrine
It's a bit of a walk to get to the actual shrine, but along the way you'll pass a few other things to see and do, like a gift shop and tea house, the Emperor and Empress of the Meiji Era's Treasure House and a sake barrel offering to the gods. The shrine itself consists of an inner and outer area that you can walk around and explore.
Optional Stop: Snacks in Harajuku
After learning a bit of history, you can head back to the Harajuku area and have a look around. There are a lot of interesting shops in this area. You'll find cat cafes, lolita fashion stores, pancake and crepe shops, and lots of little alleys to get lost in with ramen shops and other restaurants.
In Harajuku, there are two popular snacks you might want to try. Crepes from Marion Crepes and ICE MONSTER. They are both located right in the main intersection in Harajuku, outside the train station. It will be hard to miss. Look for either of these:
Dinner Plans
At this point, I'd recommend going back to the hotel for a rest. Then heading back out later for dinner. Some options would be to try to get a coveted reservation at a top restaurant from your concierge long before you arrive (months, I mean), at one of the Michelin-star sushi places, like Jiro's Sushi, or make your own reservation at Bird Land, like we did.
Many of the high-end restaurants are in Ginza. Or if you'd rather have a low-key kind of night, head to one of therestaurants in the Prince Hotel. On the top floor of the restaurant, they have their own version of an izakaya alley, with a shabu shabu, sushi, tempura, and various other types of restaurants.
Another option for dinner would be to go to one to Tokyo's famed Robot restaurants. Read about Geek Girl Goes's experience at a Robot restaurant in Tokyo.
Stop One: Sushi for Breakfast
Start your day off right with a big tray of nigiri sushi from the grocery store (in Shinagawa, it's the Atre Department Store). I never thought I'd say that – I mean, who eats sushi for breakfast, right?! Well, we do, now!
Once we figured out that we could buy a huge tray of amazing sushi from the designer grocery story in the department store basement of just about every train station in Tokyo, we started lining up with everyone else at 10am to get in when the doors opened, so we could have our sushi for breakfast.
Stop Two: Explore Tokyo Station
Tokyo Station underground is like a mini city. There are incredibly long streets full of just about everything imaginable. During rush hour, these "streets" become flooded with people and the shops and cafes fill up with activity. It's worth diving into so you can explore the many sides of Tokyo Station.
Two of our favorite areas are Kitchen Street and Japan Gourmet Street. There's also a shopping center called Gransta Marunouchi on the underground level just outside the train station. All of these places are worth exploring, and can suck away hours of your time if you're not careful.
Stop Three: Ramen Street at Tokyo Station for Lunch
For lunch, I suggest trying another ramen street, because you came here to eat, and eating is what you'll do, damn it! The Tokyo Station Ramen Street is incorporated with a labrynth of other stops. You might have to ask how to get there, but I'm sure you'll find it. Once you do, you'll see the options spread before you.
It's much like Shinatatsu Ramen Street. There are 8 vendors here. Choices for ramen include the typical miso broth, shoyu (soy sauce-based), and shio (salt-based), as well as others, like the popular tsukemen-style noodles that you dip in the thicker broth, which you can get at the popular Rokurinsha.
When you find what you like and decide where to eat, you need to buy a ticket from the machine at the entryway. If you get here right at 11am on a weekday, you'll probably be the first in line and all is well. Don't show up right in the middle of lunch or dinner, or on a weekend and expect not to wait in a long line.
While you're in Tokyo Station, make a quick stop at Tokyo Okashi Land to check out their selection of unique Japanese snacks, especially if you're looking for something to take back as gifts for friends at home.
There's always interesting food items there – you're sure to learn a thing or two about the world of Japanese snacks. I'm being serious. It's a big thing.
Stop Four: The Imperial Palace East Gardens
The gardens are a part of the inner palace area and are open to the public from Monday-Friday from 9-4:30. It's about a 10-minute walk from Tokyo Station. If the weather is nice, the gardens are a great way to get some fresh air and see a beautiful Japanese garden. Want to enjoy the gardens to their fullest? Take a guided tour through Imperial Palace.
Dinner: Go on an Izakaya Tour
Izakayas are a huge part of Japanese eating culture, so it would be a shame to go to Tokyo and miss out on this experience because of the language barrier, which can be very hard to overcome at small izakayas (bars).
We made sure we didn't miss out on this unique bar hopping experience. We recommend booking a tour through Viator. They offer several izakaya tours in different areas of Tokyo. You can't go wrong with any of these tours.
Our guide took us around to 3 different izakaya bars and helped us order food and drinks at each so that we could try a bunch of different things. It was a really great evening and definitely an experience in Tokyo we wouldn't have wanted to miss.
I have a feeling one you've spent 3 or 4 hours bar hopping at the izakayas, you'll be ready for some quality time relaxing at the hotel. We found that our days sometimes included as many as 15 miles of walking in Tokyo. It's brutal. But it's also worth it!
CONCLUSION
We built the perfect 3-day Tokyo itinerary for food lovers to suit travelers like us, who like to pack in as much sightseeing and eating as possible in the time you have.
If you have more time, this itinerary could easily be stretched out over 5-6 days so you can explore each area in more depth and relax in between activities a bit more.
Don't want to do the planning yourself? Try a guided tour
If you've been wanting to plan a trip to Japan, but don't know where to start, we recommend looking into a guided tour with Japan and More. They offer anywhere from 7-21 day trips to discover all the best parts of Japan with a very small group.
If you only have 24 hours in Tokyo, check out this rundown by Erika's Travels: My Whirlwind 24 Hours in Tokyo. Or if you have longer to spend, try this 1 Month in Japan Complete Itinerary and Travel Map.
If you're going on to explore more parts of Tokyo, check out our posts on Dotonbori in Osaka and eating Kobe beef in Kobe, Japan, for the first time!
Like this post and want to save it for later? Pin it to your Pinterest board!
3-day food lovers' Tokyo itinerary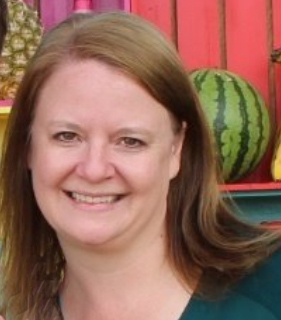 Laura Lynch, creator and writer of Savored Journeys, is an avid world traveler, certified wine expert, and international food specialist. She has written about travel and food for over 20 years and has visited over 75 countries. Her work has been published in numerous guidebooks, websites, and magazines.