After having lived and worked for 8 years in Washington DC, I'm a self-proclaimed expert on what tourists should spend their time on in the nation's capital. There are some really great sights, neighborhoods, and monuments that should be on every visitor's itinerary.
While three days won't give you enough time to see it all, you can definitely get around to many of the major sites and monuments, along with a few of the best restaurants.
Pair our guide to Washington, DC with this 3-Day Washington DC itinerary it will be an amazing 72 hours.
» You might like these 15 Weekend Road Trips from Washington, D.C.
» Want more? We've got a great 3-day itinerary to make your planning easier. Add to your plan with these 50 top activities to do in Washington DC, or see it like a local with these non-touristy things to do. We also recommend seeing these special landmarks.
Take a look at our incredible list of 50 things to do in Washington DC and you'll see how difficult it is to pack everything you want to see into three days. I don't recommend trying to get around to everything, rather you should pick a handful of things that are "must dos" for you, and build around those with nearby sights.
While the distances between many of the main sights, like the monuments and memorials on the National Mall, are not massive, it will take you a while to get between things, and you likely won't be driving, you'll be walking.
How To Get Around During Your Washington DC Trip
What makes Washington DC such a tourist-friendly hotspot is that there are a multitude of immensely cool attractions, and it's a very walkable city.
Washington also has a great Metro system which is very simple to use. All you need is a SmarTrip card, which you can get from any Metro station for $10 ($2 for the card with an $8 fare value added to the card). You'll pay anything from $2 to $4 for most trips. You can also use this card on any public bus and for parking in certain areas.
Alternatively, you can hail a cab or opt to use any of the ridesharing apps available. The most popular are Uber, Via, and Lyft. Renting a car is a mixed bag, it might be convenient, but Washington traffic is unpredictable.
When To Visit Washington DC
If you're a first-time visitor to the Nation's Capital, the best time to head to the city is either of the shoulder seasons. That's March through May (springtime) or September to October (fall). The benefits are mild and consistent weather and fewer tourists.
On the other hand, if you're an intrepid traveler, then any time is a good time for a trip to Washington. Each season brings a different atmosphere to the city, with different events like baseball or hockey season. I was never a huge fan of DC summers. They can be pretty hot with sweltering temperatures, so I would personally avoid summer, if possible.
Winters have also been known to be quite harsh in the city. I visited my first time in February and it was snowing so hard that I was sloshing around to all the sights, pretty miserable. Since you can't really plan ahead for snow, it's probably best to avoid January to early March.
Where to Stay – Map of DC Hotels
Melrose Georgetown Hotel
A 5-star luxury hotel on Pennsylvania Avenue, the Melrose Georgetown Hotel is 0.6 miles from the White House and 0.8 miles from the city center. It has an on-site restaurant, bar, and fitness center.
Sofitel Lafayette Square
A regal and stunning 5-star hotel within walking distance from the city center and only five minutes from the Metro Station. The Sofitel Lafayette Square has an on-site restaurant and bar, Opaline, which serves authentic French cuisine.
InterContinental — Washington DC, The Wharf
A modern and high-end 5-star luxury hotel on the banks of the Potomac River, the InterContinental is 1.5 miles from the city center. It has three in-house restaurants, a fitness center, and a rooftop bar with an outdoor pool.
Your 3-Day Washington DC Itinerary
Now let's get to it. Here's the full rundown of what you'll be doing and seeing during your Washington adventure. Remember that you can mix and match, or change things up to suit your preferences.
PRO TIP: Stay in a hotel on the metro line so you can easily get to the stops on this itinerary without having to drive or park.
Day One: The National Mall & Smithsonian Museums
There are so many memorials that you have to see around the mall, and all of the free Smithsonian museums are also there. Depending on how much walking you can do, you might have to pick and choose which ones you really want to see. That's very difficult because they're all so great.
Here are the top choices for memorials:
Lincoln Memorial
Vietnam Veterans Memorial
Korean War Veterans Memorial
Martin Luther King Jr Memorial
Franklin Delano Roosevelt Memorial
World War II Memorial
Thomas Jefferson Memorial
Washington Monument
Here are the top choices for Smithsonian museums:
» Read here for a list of more great museums to see while you are there.
Lincoln Memorial And Tidal Basin
The perfect starting point for your visit to the National Mall is the Lincoln Memorial. It is located at the western end of the Mall, so you'll be walking west to east. The walking distance between the Lincoln Memorial and the farthest museum (Museum of the American Indian) is 2 miles, and you'll add another mile by walking over to the Jefferson Memorial.
The nearest metro stations are Foggy Bottom (23rd St. &I St. NW) and Smithsonian (12th St. & Independence Ave. SW).
The Lincoln Memorial was designed by famous architect Henry Benson and completed construction in 1922. The perfect spot for taking in the scenery is at the top of the 58 steps of the memorial.
Next up is a stroll along Tidal Basin. The stunning artificial reservoir is an offshoot of the Potomac River lined by cherry trees. This is also the site of the National Cherry Blossom Festival that happens every spring.
Vietnam War Veterans Memorial & Korean War Veteran's Memorials
You have to walk north of the Lincoln Memorial to get to the Vietnam memorial. Dedicated in 1993, this poignant monument chronologically lists the names of 58,318 Americans who gave their lives in the Vietnam War. It's a very moving tribute.
Just south of the Reflecting Pool on the National Mall is the Korean War Memorial that memorializes those who served in the Korean War. You can view this monument 24 hours a day. It's really moving at night when the lights are on.
Martin Luther King Jr Memorial
As you make your way along the Tidal Basin, you'll find the stunning Martin Luther King Jr Memorial. This 30-foot-high monument sits in West Potomac Park right along the western bank of the Basin.
The memorial represents the legacy of the prominent leader of the Civil Rights Movement and was carved by sculptor Lei Yixin. Book this African-American history tour to make the most of the memorial.
While you're here, you can also go and see the Stone of Hope. On its walls are carvings of famous quotes by Martin Luther King on peace, democracy, and justice.
Franklin D Roosevelt Memorial
Your next stop along the western bank of Tidal Basin is the Franklin D Roosevelt Memorial. It's a quick 5-minute walk from the Martin Luther King Jr Memorial.
This eye-catching monument is one of two dedicated to the much-loved 32nd President of the United States. Be sure to take a photo with the president or his trusted Scottish Terrier, Fala, who was also immortalized as part of the memorial.
World War II Memorial
The World War II Memorial is located on 17th Street NW between Independence and Constitution avenues. You can visit it after the Korean memorial or after you've come back around from the Jefferson memorial.
This memorial is a ring of columns representing the U.S. states and territories, joined together by a bronze cord symbolizing their united effort in World War II.
Thomas Jefferson Memorial
After taking in the western bank, it's time to venture across the Ohio Drive Bridge to the Thomas Jefferson Memorial.
This 12-minute walk is also filled with sights such as the stunning Japanese Pagoda, and once you cross the bridge, you're greeted by the George Mason Memorial.
It was built in honor of the principal author of the Declaration of Independence and 3rd President of the US. Inside, you can read inscriptions of many advocacy quotes by the president and catch some selfies with his stunning statue.
Washington Monument
You can't go to Washington without visiting one of the most recognizable monuments it has to offer. The massive obelisk is one of the cornerstones of the National Mall. It's open daily from 9 am to 10 pm.
It's the perfect spot to start your itinerary. Veering off along a path past the monument will lead you to the stunning Lincoln Memorial Reflecting Pool. Perfect for some snapshots.
Opt for this Washington Monuments bike tour to make day one truly special. Or you can choose this best of DC day tour, which takes you to many iconic monuments.
Smithsonian Museums
Flanking the National Mall on both sides are the Smithsonian Museums. All the Washington DC Smithsonian Museums are free (except the Cooper Hewitt), so you really can't skip them.
There are many places to visit and see, so you'll have to pick one or two (or more). From tours of the Smithsonian Museum of American History to National Air and Space Museum, you're spoilt for choice.
The museums are open every day except Christmas, with only a few exceptions. Be sure to check the opening days and times before you go.
The following museums require timed-entry passes. Reserve your passes before you go by clicking on the links below for the ones you want.
White House
Everyone wants to see the White House and it's a short 5-10 minute walk from the Smithsonian museums. The best place to view the White House and get some good pictures is either the North or South Lawn. If you're coming from the National Mall, the South Lawn is closest, at Constitution Ave and 15th. You'll be standing in from of the Ellipse and there are barricades and fences set up for security, but there's still a good view.
Public tour requests are scheduled on a first come, first served basis and must be submitted through a Member of Congress and their Congressional Tour Coordinator.
Day 2: Capitol Hill
Capitol Hill is one of the oldest neighborhoods in the city. It's home to the U.S. Capitol, the Supreme Court and the U.S. House and Senate, so you definitely want to spend some time exploring the various buildings and the neighborhood.
U.S. Capitol
The Capitol Building is one of the top sights you must see. It's open to the public for tours Monday – Saturday from 8:30 a.m. – 4:30 p.m. The nearest Metro stop is Federal Center SW or Capitol South.
A reservation is required for a tour of the U.S. Capitol. Tours of the U.S. Capitol can be booked in several ways. U.S. residents can go through the offices of their Representatives or Senators. The Congressional offices either run their own tours or they can help you book one. You can also book a tour through the U.S. Capitol Visitor Center's online reservation system.
Supreme Court (Currently Closed to the Public)
It's free to go in the Supreme Court building. It's open Mon to Fri 9 am – 4:30 pm, and there are lectures in the courtroom every hour on the half-hour 9:30 am – 3:30 pm when the court is not in session.
Library of Congress
As the research arm of Congress, the Library of Congress is the nation's oldest federal cultural institution. As a visitor, you can access the library with a time entry appointment. Guided tours aren't currently available, but you can walk around and see the current exhibits.
U.S. Botanical Gardens
One of my favorite things to do in Capitol Hill is the U.S. Botanical Gardens. It's fascinating the number of plants from all over the world. The Conservatory is open 10:00 a.m. – 5:00 p.m. daily, and admission is free. There are also outdoor gardens to explore that are open from 7:30am to 5pm daily.
Eastern Market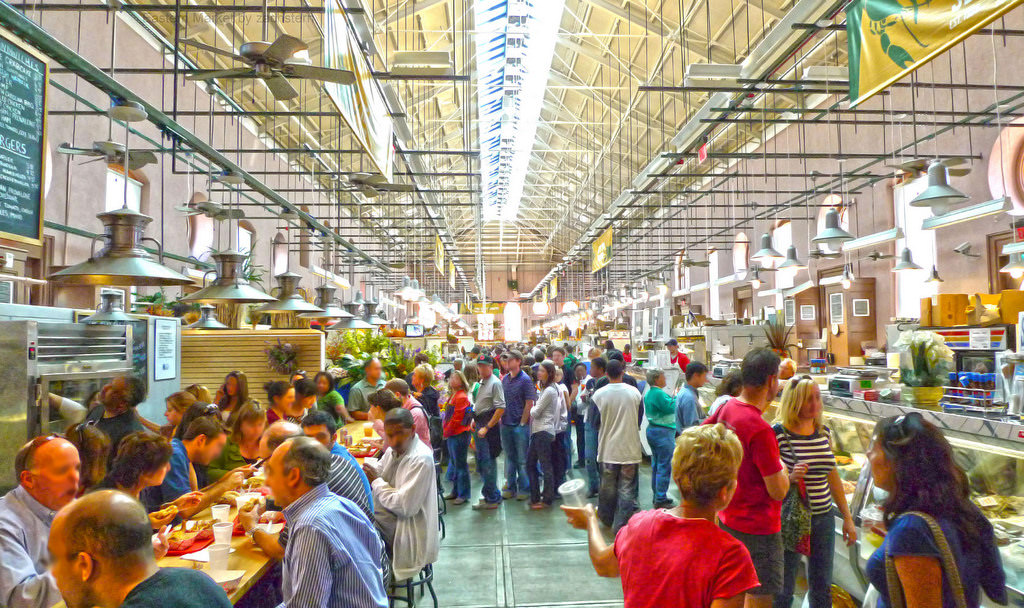 Finish off the day by heading to the Eastern Market, a public market that is a DC staple. The perfect place for some shopping and getting dinner. Eastern Market is located at 225 7th Street SE. The market has all types of businesses and stalls, from farmers to artists, and lots of prepared foods that you can eat on sight.
Just pay attention to the open hours and days:
Indoor Markets: Tuesday to Sunday – 9am – 5pm
Outdoor Markets: Tuesday: 12pm – 4pm
Saturday and Sunday: 9am – 3pm
Monday – CLOSED
Day 3: Other Neighborhoods
Georgetown
You'll start day three in DC's oldest neighborhood — Georgetown. This is a great place to start so you won't compete with the crowds that tend to converge there after work. There are several designer boutique stores, art galleries, and restaurants that line its cobbled streets.
If you're into shopping, you'll love just walking around the area, and popping into stores that look fun to you. If you're not a shopper, some of the best ways to explore Georgetown are on a walking food tour of the area .
Dupont Circle
Next up is Dupont Circle. This famous haunt in Washington, DC, has a bit of everything. From cultural institutions such as The Phillips Collection to Embassy Row. Explore Embassy Row with a local guide on this walking tour.
At the center is the iconic Dupont Circle fountain. Beyond that, you can immerse yourself in some popular bookstores such as Kramerbooks and grab a bite to eat.
Connecticut Avenue is great for some retail therapy and is home to many big brand stores and smaller eclectic boutiques such as Tiny Jewel Box.
14th Street
This is a popular street that spans throughout Washington, DC. Hop on the S2 line of the Metro and then change to the S9 line to get to the station on the corner of Spring Rd at the top of the street.
As you stroll down, make your way towards U Street. Home to the Lincoln Theater and some stunning rooftop bars, this food, history, and street art tour is the best way to see it all.
The streets are lined with colorful murals and many famous places to eat, such as Ben's Chili Bowl. Check out Little Ethiopia for some unique and eclectic cafes and restaurants.
Chinatown
Next up, sitting between 5th and 8th Street is Chinatown. Visitors flock here for the annual Chinese New Year Celebrations, amongst other great events.
Highlights include the massive Friendship Arch, the National Museum of Women in the Arts, the National Portrait Gallery, and the American Art Museum.
What to Do With Extra Time
Arlington National Cemetery, Virginia
Begin with a tour of Arlington National Cemetery. This iconic piece of American history sits atop a hill that overlooks the river into DC.
The cemetery is where all servicemen and women have been laid to rest since its creation in 1864. Popular attractions include the Tomb of the Unknown Soldier, where several sets of remains of unnamed soldiers are kept.
The 630 acres of pristine white marble headstones see at least 25 funeral services on any given day. The President also resides over a memorial service here annually on Veteran's Day.
Union Market
You'll finish your second day in Washington at Union Market. In the NoMa neighborhood sits, within the walls of a repurposed warehouse, this gem with over 40 vendors that showcase a variety of culinary treats.
Outside, you can find the Songbyrd Music House — a great place to unwind with live performances. Be sure to visit the Angelika Pop-Up to catch a roster of independent films.
Theodore Roosevelt Island
After you visit Arlington, you'll head back to DC to explore Theodore Roosevelt Island. This National Park is located on an island connected to Washington via the Theodore Roosevelt Bridge.
You can get here via the Metro or venture along the Mt Vernon Trail from Virginia on foot. Escaping the bustling streets of DC is easy here, as several trails cross the island's wooded areas.
You can spot quite a lot of wildlife on the island, and it is the perfect spot for a picnic as part of this 3-day itinerary for Washington DC.
Old Town Alexandria
If you're looking for some off-the-beaten-path fun that most people skip during their Washington DC three day itinerary, it's Old Town Alexandria. It's located across the river from Washington and easy to get to via the Metro.
Some great things here include riding the King Street Trolley along King Street Mile and a gourmet brunch or dinner boat cruise.
One of the coolest things to do, especially at night as you end day three, is going on a ghost tour of Alexandria. There are a few, and one even takes you to a few haunted bars.
Check out these top-tier accommodation options for your DC trip. For more information on areas to stay around Washington DC read here.
Fitting everything Washington DC has to offer into three days ensures you'll never have a dull moment. After experiencing this amazing city with our three day Washington DC itinerary, you might never want to leave.
And should you stay in the city for a few more days, check out our list of unconventional things to do and add some eccentric flair to the rest of your holiday. You won't be sorry.
Frequently Asked Questions
What are some must-see attractions in Washington DC?
Washington DC is home to many iconic attractions, including the National Mall, the Lincoln Memorial, the Washington Monument, the Smithsonian Museums, the White House, and the United States Capitol. Visitors can also explore historic neighborhoods like Georgetown and Dupont Circle in the city, or take a stroll along the Potomac River.
How can I get around Washington DC?
Washington DC has an extensive public transportation system, including the Metro subway and bus system, which is a convenient and affordable way to get around the city. Visitors can also use ride-sharing services like Uber and Lyft, or rent a bike or scooter to explore the city on their own.
When is the best time to visit Washington DC?
The best time to visit Washington DC depends on your preferences. Spring (March-May) and fall (September-November) are popular times to visit, as the weather is mild and there are many outdoor events and festivals. Summer (June-August) can be hot and humid, but it is also peak tourist season, with many attractions and museums offering extended hours. Winter (December-February) is typically the least crowded time to visit the city, but it can be cold and snowy.
How can I visit the White House or the United States Capitol?
Visitors can tour the White House and the United States Capitol by booking a tour in advance through their Member of Congress. These tours are free, but they do require advance planning and security screening. Visitors can also view the White House from outside the gates on Pennsylvania Avenue, or take a guided tour of the Capitol Visitor Center.
Like this post? Why not save it to Pinterest?
FOLLOW US on Pinterest, Instagram, Facebook for more great travel inspiration and tips.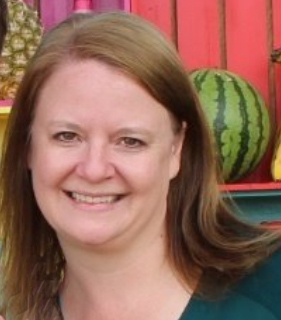 Laura Lynch, creator and writer of Savored Journeys, is an avid world traveler, certified wine expert, and international food specialist. She has written about travel and food for over 20 years and has visited over 75 countries. Her work has been published in numerous guidebooks, websites, and magazines.