Amsterdam is a fascinating destination for every type of traveler, whether a foodie, an art lover, or one who prefers to get outdoors. From the museums and galleries to the canals and architecture, this city holds a myriad of treasures.
Since it's a hub of travel, you'll often find yourself visiting on a stopover as part of a longer trip in Europe. It's actually a great stopover city, with plenty of things to do for 2-3 days.
The city isn't large, and you could easily see most of it in 3 days, as long as you plan your trip wisely. We're going to share with you our perfect 3-day Amsterdam itinerary that we just used ourselves recently. You'll soon understand why we've named this one of the best cities to visit in Europe.
You'll be amazed at how easy it can be to fit the top sights and attractions into a short trip. Amsterdam is very walkable and there's great public transportation. You can get around to everywhere you want to go easily.
Tip: Read our handy travel blog full of insights and information for your vacation in Amsterdam.
Planning to visit other nearby cities? Check out our 2-day itinerary for Bruges plus where to stay in Bruges, and our list of best things to do in Brussels.
How Many Days to Spend in Amsterdam
The number of days you should spend in Amsterdam depends on various factors such as personal interests, travel itinerary, budget, and time constraints. We've been to the city a number of times and we've always spent 3 days there. I'm not sure why, but that feels like the appropriate amount of time to get a taste of the city.
You can see the main sights such as the Canal Ring, Dam Square, and the Rijksmuseum. Visit museums like the Van Gogh Museum and Anne Frank House, take a canal cruise, and explore some neighborhoods such as the Jordaan or De Pijp.
Of course, if you have more time, there are things you can explore beyond the center of Amsterdam. There are many lesser-known museums and attractions, plenty of local markets, and so many breweries, cheese shops, and genever tastings to do. Maybe you can even take a day trip to a nearby town like Haarlem or Zaanse Schans.
How to Get to Amsterdam
Schiphol Airport (AMS) is the main international airport serving Amsterdam and is one of the busiest airports in Europe. It's located about 17 kilometers (10.5 miles) southwest of Amsterdam. Many airlines operate flights to Schiphol from destinations all around the world.
If you are traveling from within Europe, especially nearby countries like Belgium, France, Germany, or the UK, taking a train can be a convenient option. Amsterdam Centraal Station is the main train station and is well connected to many European cities via high-speed trains like Thalys, Eurostar, and ICE.
From the airport or the train station, you can take a train, bus, taxi, or rental car to reach the city center.
Our favorite place to stay in Amsterdam is
Park Plaza Victoria
A 4-star neoclassical, eco-certified hotel near Dam Square and the train station.
Day 1: Canal Belt West, Jordaan, and Leidseplein
Start your Amsterdam trip with some of the top reasons people visit the city — the Anne Frank House and an evening canal boat cruise! There are also some delightful neighborhoods in between that you should stop off at, wander the streets, find a bite to eat at one of the restaurants, and discover hidden gems.
Day one at a glance:
Damrak
Royal Palace Amsterdam
Anne Frank Museum
Canal Tour
Jordaan Neighborhood
» You might try this Amsterdam Highlights Small-Group Walking Tour
Morning
Damrak is a major street and thoroughfare located in the heart of Amsterdam. It serves as a central artery that connects Amsterdam Central Station to Dam Square, a bustling hub in the city. You really can't miss walking down this street, as it's at the heart of everything, but I recommend it be the first thing you do, to get the lay of the land.
Amsterdam is well known for its frites (fries) served in a paper cup with just about any type of sauce slathered on top that you like. Manneken Pis Damrak is the place to stop on your walk along the Damrack. It almost always has a line, but don't worry it moves fairly quickly. Choose from 20+ sauces and munch as you walk.
While in Amsterdam you really must taste the amazing Dutch cheeses. Many shops have cheese samples ready for you to taste. There are also cheese tours you can take like this one that includes 5 Dutch cheeses, wine selections that pair with the cheeses, and insight into how the cheese is made.
I suggest stopping off at Old Amsterdam Cheese shop when you see it, along the Damrak. Go inside and you'll find bits of cheese to sample as you browse the store.
» Try this cheesy canal tour: Amsterdam Classic Boat Cruise with Live Guide, Drinks and Cheese
Dam Square, or "De Dam" in Dutch, is a prominent and historic square located in the center of Amsterdam. It is one of the city's most famous and bustling public spaces, serving as a meeting point for almost every tour ever given. The plethora of colored umbrellas bobbing about at all times is enough to make you dizzy.
Dam Square is surrounded by notable landmarks and attractions, including the Royal Palace (Koninklijk Paleis), which was originally built as a city hall in the 17th century, and the Nieuwe Kerk (New Church), a stunning Gothic-style church that now serves as an exhibition space.
Perhaps the most noticeable monument in the square is the National Monument, a striking white obelisk erected to honor the victims of World War II. This is the meeting point for many tours.
The Royal Palace of Amsterdam is now the official reception palace for King Willem-Alexander. State visits and royal receptions take place there, but it's open to the public for visits as often as possible. Visit their website to make sure it's open when you visit and to purchase tickets.
We were able to explore the interior rooms and learn a bit of history along the way. It takes just about 45 minutes to cover the tour.
Tip: Stop in at the Pancake Bakery for lunch with a view.
Afternoon
The Anne Frank Museum is the next stop of the day. Anne Frank's diary is one of the more famous stories from World War II, and while it's heartbreaking, it's holds a fascination for many. Frank and her family, along with another family, hid in an attic for two years, trying to evade the Nazis.
The museum is the house, and visiting offers you a look into that attic and where 13-year-old Anne lived out some of her last days. Make sure to get tickets well in advance of your visit because they sell out well ahead of time.
There are also tours of the Jewish Quarter that begin and end at the Anne Frank House, which you can join if you find enough time in your morning.
You can't visit Amsterdam without enjoying a canal cruise. This classic canal cruise boards around the corner from the Anne Frank museum and has a couple of afternoon departure times to choose from. Enjoy a Dutch cheese platter, wine, beer, and soft drinks as you see the city from the water.
You can also take an evening canal tour to see the city at night. It's gorgeous with all the lights reflecting off the water. The last tour departs at 10 pm.
The Jordaan is just a 5-minute walk from the Anne Frank House. It's an artistic neighborhood with charming buildings and narrow streets. The district has a bohemian vibe that attracts artists, musicians, and creatives. It's one of our favorite areas to explore in Amsterdam.
For fun, you can visit the Jordanees Historisch Museum, the Museum of Fluorescent Art, or step onto the Houseboat Museum. Another way to see Jordaan is on a small-group culinary tour, tasting your way through the streets.
Pre-Dinner Drinks
If you're up for some exceptional cocktails, then Dutch Courage is where you should go for pre-dinner drinks. This charming and cozy cocktail bar has a great selection of creative cocktails. We stayed for 2 rounds because we liked it so much.
Dutch Courage also offers a genever tasting flight, which is a great way to get an introduction to the famous Dutch spirit. They have a special way of drinking it too that you'll learn while sipping your first glass.
While you're there, make sure to get an order of bitterballen to try. It's a deep-fried croquette filled with meat and gravy and a mustard dipping sauce that's quite popular in Amsterdam.
Dinner
Het Karbeel was one of our favorite places we ate in Amsterdam. It's a small restaurant on the lively streets of the Old Quarter, east of the Damrak. I guarantee it will be a memorable dining experience. We really enjoyed it.
The menu features a variety of cheese fondues served with an assortment of fresh bread, crispy vegetables, and flavorful dipping sauces. Pair it with a wine and you're all set.
Day 2: Amsterdam Oud-Zuid
To truly experience the best of Amsterdam in 3 days, you must fit in a day of museums in the Museum Quarter. But we've also thrown in some outdoorsy stops and a fun little bonus at the end of the day!
Day two at a glance:
Leidseplein
Rijksmuseum
Vondelpark
Foodhallen
Museumplein
Van Gogh Museum
De Pijp
Heineken Experience
Morning
Leidseplein is a popular square located in the city center of Amsterdam. It is known for its vibrant atmosphere, lively entertainment options, and its central location that attracts both locals and tourists. By spending a considerable part of your day exploring Leidseplein, you'll truly immerse yourself in its vibrant ambiance and experience everything it has to offer.
The Rijksmuseum is one of the most famous museums in the world. It is dedicated to art, history, and culture, and houses an extensive collection of Dutch masterpieces from the 17th century, including works by renowned artists such as Rembrandt, Vermeer, and Frans Hals.
The museum has an impressive collection of over 8,000 artworks and historical artifacts, plus sculptures, applied arts, historical objects, and a diverse range of exhibitions that highlight various aspects of Dutch history and culture.
You can take a guided tour or walk around yourself with an audio guide (available in multiple languages). I'm never very excited to walk around a crowded museum with a tour, so the audio guide is what we did. It was very informative.
The amount of time you'll need to explore the museum really depends. On average, expect to spend around 2 to 3 hours there. I think we stayed on the shorter side of that because the itinerary must go on!
The museum is open every day from 9 am – 5 pm. Ticket prices (at time of writing) for adults are €22.50, children up to age 18 are free. However, you can get a skip-the-line exclusive guided tour here.
It's worth noting that it can get quite crowded, especially during peak tourist season. Consider arriving early and purchasing tickets in advance to avoid long queues.
Vondelpark is the city's largest municipal park. It's a great place to relax for a bit, or you can take a nice walk or bike ride. The stunning Rose Garden is a must-visit, especially in the summer when the fragrant blooms are full. There are also several sculptures and statues scattered throughout the park.
If you are ready for lunch then walk over to Foodhallen, a popular food hall with tons of food options.
We were on a bit of a walking spree and ended up at Geflipt Burgers. The burgers were awesome and they had a good selection of beer and wine and a nice outdoor seating area. You really can't go wrong with the cheesy burger and cheddar fries.
» Try this walking tour and learn more about Amsterdam.
Afternoon
The Museumplein, also known as Museum Square, is a large public square named after the three major museums that surround it – the Van Gogh Museum, the Moco Museum, and the Stedelijk Museum. It's in the same area as the Rijksmuseum.
I would recommend visiting whichever of these museums interests you the most. It's a good idea to book tickets in advance, though.
Museumplein often hosts outdoor events, such as concerts, festivals, and cultural performances. Keep an eye on the local event listings to see if there's something happening during your visit. Our personal favorite is the Van Gogh Museum.
Van Gogh Museum is dedicated to the life and works of the renowned Dutch painter Vincent van Gogh, and houses the largest collection of his paintings and drawings in the world, including famous works like "Sunflowers," "The Bedroom," and "Starry Night". Along with his personal correspondence you will see a selection of artworks by other artists who were influential to Van Gogh.
Expect to spend about 2 to 3 hours exploring the museum. Adult tickets are €20, while children up to age 18 are free. Get a skip the line ticket with exclusive guided museum tour here.
Dinner
A short ±20-minute walk (7 minutes on a bike) will lead you to De Pijp, an eclectic neighborhood just south of the city center. De Pijp is home to the famous Heineken Experience, a popular tourist attraction with a museum and interactive exhibit that immerses you in the history and brewing process of Heineken.
There are multiple tours to choose from ranging from €23 – €59.50. The experience typically takes around 1.5 to 2 hours. It's open all year around from 10:30-7:30 most days. Click here to get a skip-the-line Heineken Experience with a one-hour canal tour.
Note: Something to keep in mind, children are not allowed in the Heineken Experience.
Pre-Dinner Drinks
If you are ready to sit by the canal and enjoy a drink before dinner we suggest Proeflokaal Ardensnest. It's back in the canal area near Anne Frank House. It is a beer tasting room and bar known for its extensive selection of over 100 beers, particularly focusing on Belgian and Dutch brews.
If you're a beer enthusiast, like we are, you can't miss this place. We got great recommendations from the staff and really enjoyed the outdoor tables by the canal. They do have some snacks or light bites, but no substantial food.
If beer isn't your thing, Tales & Spirits is a popular cocktail bar with creative and expertly crafted cocktails, usually classic cocktails with a modern twist.
We couldn't get enough of The Professor which is made with gin, vermouth, Ceylon tea liqueur and bitters. If that's not to your liking try the What If…?, a twist on a daiquiri with pineapple-ginger shrub.
The bartenders are great and they'll even mix up something personalized for you, if you ask. This is a great spot for drink before or after dinner.
Dinner
If you're up for something upscale, I recommend Restaurant Breda, a 5-minute walk from Tales & Spirits. They offer a tasting menu with wine pairings. You choose how many courses you want and they'll bring the food, which is visually stunning and quite tasty. For lunch, they offer 3, 4, or 5-courses. For dinner, it's a small or a wide selection of dishes, or the full monty.
If you're not up for the multi-course meal and would rather have something local and casual, then go to Cafe Sonneveld. This is a great place to order Stamppot. It's one of their famous dishes, along with the spareribs. The inside is quite traditional and old fashioned which is part of its charm.
Day 3: City Center and Buiksloterham
Your final day of visiting Amsterdam is going to be just as busy as the first. There's still a bunch to do and see. For this day, our itinerary moves through the city center and over onto the northern side.
Day three at a glance:
Skinny Bridge
Blauwbrug bridge
Rembrandtplein
Flower Market
De 9 Straatjes
BeerTemple
Drinks at De Drie Fleschjes
Dinner at Proeflokaal A. van Wees
Red Light District
Morning
Amsterdam is known as the "Venice of the North" due to its intricate network of canals, which collectively form the UNESCO World Heritage-listed Canal Ring.
Start off your day visiting a couple of famous Amsterdam bridges. Amsterdam has more than 1,200 bridges in total, each with its own character and architectural style.
Magere Brug (or Skinny Bridge) is an iconic bridge over the Amstel River. It's one of Amsterdam's most famous and romantic spots. According to local legend, it is said that if couples kisses on the bridge while passing under the arches, their love will last forever.
It is a traditional double-swipe bridge that opens to allow boats to pass. The bridge opens at regular intervals. It is illuminated at night, making it a captivating sight and a popular spot for photography.
To get from Skinny Bridge to Blauwbrug is a 5-minute walk. It's located near the Hermitage Amsterdam museum, and spans across the Amstel River connecting the Rembrandtplein area with the Waterlooplein area. This elegant white bridge provides a stunning view of the Amstel River and the surrounding area.
Rembrandtplein is a lively square, named after the renowned Dutch painter Rembrandt van Rijn. Walk around and enjoy it.
You can find coffee and breakfast at places like Bruincafé 't Centrum or Hunter's Coffeeshop.
Before lunch work up an appetite walking through the famous Amsterdam flower markets, which is a 5- minute walk away. Amsterdam is known for its vibrant flower markets, which offer a delightful experience for visitors and locals alike. The most famous and iconic flower market in Amsterdam is the Bloemenmarkt, located along the Singel canal.
Here vendors sell a wide variety of flowers, bulbs, plants, and gardening accessories. The market is open year-round, allowing visitors to explore and purchase flowers regardless of the season. Tulips, in particular, are synonymous with the Netherlands and are often a popular choice among visitors.
De 9 Straatjes, also known as "The Nine Streets," is another charming neighborhood, that's only a 7- minute walk from the flower market. It's known for its picturesque streets lined with unique boutique shops, cozy cafes, trendy restaurants, and specialty stores.
This is a great place to grab some lunch. The Pancake Bakery is a popular spot for Dutch pancakes. They serve a wide selection of sweet and savory pancakes, including traditional options like bacon and cheese or apple and cinnamon. The restaurant is in an historic building and has a great atmosphere.
If you don't want pancakes for lunch, Ree7 is a trendy restaurant offering a mix of international cuisines. They have a diverse menu that includes options like sushi, poke bowls, burgers, and salads. The restaurant has a modern and stylish interior, creating a lively dining experience.
Afternoon
There are quite a few places to drink beer in Amsterdam. The BeerTemple really should be on your list. It's is a popular beer bar for beer enthusiasts, offering a wide selection of craft beers from around the world. We go there every time we're in Amsterdam and find something new.
They have more than 30 beers on tap, with a rotating selection of craft beers from both local and international breweries, in a variety of beer styles, including IPAs, stouts, lagers, Belgian ales, and more. With such a vast selection, you might end up staying there longer than you planned. We definitely did.
It has a tiny place, very laid back, but with a welcoming atmosphere. We always just belly up the bar and have a conversation with the bartender and whatever locals happen to be around. It seems like a very popular spot with the locals. There are definitely regulars.
Next (or instead if you don't like beer), visit De Drie Fleschjes for some genever tasting. It is absolutely worth a visit. This charming café and bar has a vintage ambiance, with outdoor seating. They offer an extensive selection of genever (Dutch gin) and an array of other delightful beverages.
There is a unique tradition that surrounds the enjoyment of genever. Here, it is not only accepted but actually encouraged to slurp your genever. When your glass is filled, it is poured all the way to the top, creating an invitation to lean over and relish the experience with a hearty slurp.
It is a moment to fully immerse yourself in the flavors and aromas of the drink before raising your glass to actually drink it. I don't want to say this tradition is the main reason to drink Genever, but it is quite a memorable experience.
Stroopwafels are a traditional Dutch treat first created in the late 18th or early 19th century. They are a type of cookie made from two thin, circular waffles with a caramel-like syrup filling in the middle. They can be enjoyed with a hot beverage, such as coffee or tea. They are typically placed on top of a cup or mug, allowing the steam to warm them up and soften the syrup.
We popped into van Wonderen after seeing the stroopwafels through the window. You can purchase regular stroopwafels or jazzed up versions like the one below. You can even get them mailed to you so you can try a little bit of Amsterdam at home.
Dinner
Proeflokaal A. van Wees, also known as Wynand Fockink, is a historic tasting room and distillery. It's a really cool place to visit, where you're going to get an exceptional experience. Be ready to try their traditional Dutch spirits and liqueurs.
We enjoyed a Genever tasting before dinner as we sat by the canal and people watched. They serve more than 17 authentically distilled Amsterdam genevers and 60 old Dutch liqueurs, each with a unique taste and identity. And you get cheese paired with them!
The dinner menu features Dutch specialties. We had to get the Patat Stoofvlees (stew on fries), pictured below. It comes with pickles and mayonnaise. Their menu says that is it grandma's stew recipe and it was delicious! Thanks grandma.
It's a good idea to make a reservation in advance.
You can't leave Amsterdam without checking out the Red Light District, which is known for its legal and regulated prostitution industry. Prostitutes, often referred to as "window workers," showcase themselves behind windows illuminated by red lights, hence the name. This unique system aims to provide a safe environment for sex workers and reduce illegal activities related to the sex trade.
You can find numerous bars, nightclubs, coffee shops, and adult-oriented stores in the area. The district has a lively atmosphere, especially during the evenings when the streets come alive with people seeking entertainment and nightlife.
» Try this Amsterdam Red Light District and Coffee Shop Private Tour
If you weren't planning a trip to Amsterdam already, we'd bet you are now!
As you can see, it's entirely possible to fit an abundance of sightseeing into three days in Amsterdam — you just need to plan your routes. And if you choose to get a bike for the duration of your trip, you'll be able to see even more as you travel from one point to the next.
Frequently Asked Questions
What is the best way to get around Amsterdam as a tourist?
The best way to get around Amsterdam is by using public transportation such as trams, buses, and trains. You can purchase a public transport ticket called the OV-chipkaart which is valid on all modes of public transport in Amsterdam. Alternatively, you can also rent a bike, which is a popular and convenient way to explore the city. It's also very walkable.
What are some must-see attractions in Amsterdam?
Amsterdam has plenty of must-see attractions, including the Van Gogh Museum, the Rijksmuseum, the Anne Frank House, the Red Light District, and the Vondelpark. You can also go on a canal cruise, visit some breweries, do a cheese tasting, or learn how to sip a Genever.
What is the legal drinking and smoking age in Amsterdam?
The legal drinking age in Amsterdam is 18 years old, and the legal smoking age for tobacco and cannabis is also 18 years old. However, it is important to note that smoking cannabis is only legal in licensed coffee shops in Amsterdam. It is also important to be responsible and mindful of the laws and regulations when consuming alcohol and cannabis in Amsterdam.
Like this post? We'd love it if you would share it with your friends on your social networks! You can share it easily by clicking the share links at the side of the screen. If you'd like to see more, join us on Facebook, Twitter, and Pinterest.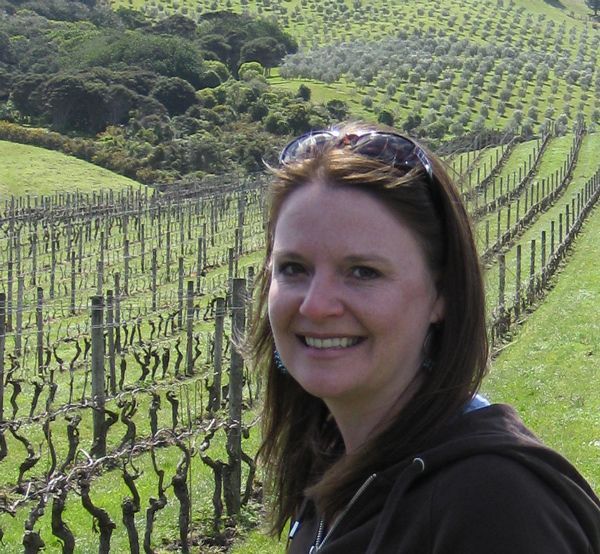 Laura Lynch, creator and writer of Savored Journeys, is an avid world traveler, certified wine expert, and international food specialist. She has written about travel and food for over 20 years and has visited over 75 countries.