Kyoto is a popular destination for international tourists. It is no surprise that every tourist wants to visit Kyoto at some point, usually as part of a full trip to Japan. Kyoto is known for its temples, kaiseki cuisine, and even tofu, so this is an excellent place to spend a few days immersed in a fascinating culture.
We recommend spending 3 days in Kyoto, Japan. You can take the first day to visit the temples and shrines. The second day is good for visiting the bamboo grove, while the third day is an excellent time to shop and eat. If you want to have an immersive experience in Japan, a trip of 10 days (or more) is ideal.
As part of that itinerary, plan to spend at least one to three days in Kyoto. If you can spare a few more days, there are many fantastic day trips to take from Kyoto that we know you'll love. We've found that 3 days in Kyoto is just about the perfect amount of time to spend to cover all the exciting sights.
There is a lot to see in Kyoto so the more days you spend there, the better.
Planning your trip to Kyoto?
Where to Stay in Kyoto:
Best Tours and Experiences in Kyoto:
⇒ Need help planning your Japan itinerary? We have 7-day and 14-day itineraries for Japan, a 3-day guide to Tokyo for foodies, and a 2-day Osaka itinerary. Check out this list of the 10 best cities to visit in Japan.
Book a Cooking Class With a Local
🍣 We've included lunch and dinner options for your 3 days in Kyoto below, but another option is to book a cooking class with a local.
Where to Stay in Kyoto
We recommend the Hyatt Regency, because it has a reliable standard for Western accommodations, however it's not as close to the main sights as we'd like to be. We found it more convenient to stay near Kyoto Station, since everywhere we visited we needed to go in and out of there. Our preferred hotel right at the station is the Hotel Granvia Kyoto. Have a look at all Kyoto hotels for comparison.
Find a Hotel
Your Kyoto 3-Day Itinerary
Day 1: Temples and Shrines
Map of Day 1
Start at Kiyomizu-Dera Temple
How to Get There:
When starting out from the Kyoto rail station, you will need to take a bus to get to the Gion area. Walk out to the Kyoto Ekimae bus stop and take bus number 206 to the Kiyomizu-Michi bus stop.
It will take around 20 minutes, and you will pay approximately 240 yen. You can also walk from the station (or your nearby hotel) to the Gion area in about 40 minutes.
After arriving from the Kiyomizu-Michi bus stop in Gion, it will take around ten minutes to walk uphill to get to the Kiyomizu-Dera temple. This is a Buddhist temple, and part of the overall Ancient Kyoto UNESCO World Heritage Site.
The name means "Pure Water Temple" and it is one of the most celebrated sites in Kyoto. It was built up on the hill near a waterfall (hence the name) in 780. In the main hall, you can see the temple's main object of worship, which is the eleven-faced, thousand-armed Kannon.
It's certainly not the only thing to see at this temple, though. There are many separate parts to the temple complex.
Hours: The temple is open every day of the year from 6am to 6pm (or 6:30pm on weekends and in Aug and Sept).
Cost: It costs 400 yen to enter the temple.
»» If you're interested in what the culture is like in Kyoto, this Kyoto Tea Ceremony is a great activity. You'll receive a cultural introduction to the country during a tea ceremony while wearing a traditional kimono. During the ceremony, learn about Japanese history and sample matcha green tea.
Higashiyama district
Walk back toward the bus stop and hang a right to walk through one of the most traditional parts of Kyoto. The Higashiyama district has been renovated to return it to its original charm, with narrow lanes and wooden buildings all along the downhill path leading toward Yasaka Shrine.
You can stop along the way to visit the shops, restaurants, and stalls. Be sure to appreciate the lack of power lines and poles that no longer mar the landscape.
Temple Kodaiji
The Kodaji temple is a hidden gem that you'll come upon while walking to Yasaka Shrine. Many tourists don't not know about this spot, but it is an architectural masterpiece. Built in 1606, the temple still has dazzling, luxurious interiors. It also has lush zen gardens that makes for an inviting atmosphere.
You can see an illumination show in the gardens in the spring and fall. Along with the main hall and the gardens, there's a mausoleum for the owners, two tea houses and a bamboo grove that you can visit. When you leave the complex to return to the Higashiyama district, you can check out a smaller temple, Entokuin temple, which also has a few zen gardens to see.
Hours: The temple is open from 9am to 5:30pm, every day of the year.
Cost: It cost 600 yen to enter the temple and the Sho Museum. If you also want to enter the Entokuin temple, it's 900 yen. Entokuin temple alone is 500 yen.
Yasaka Shrine
Yasaka Shrine is one of the most famous in Kyoto, and you'll understand why as soon as you arrive. Not only is it simply stunning, it's also located right on the main road. It's impossible to miss it. The complex includes the main hall and a dance stage over which hangs hundreds of paper lanterns that are lit up at night.
It's definitely something to see. Inside the area, you'll also come across one of Kyoto's best cherry blossom spots, in Maruyama Park. If you're visiting during the spring when the blooms are out, you don't want to miss it. Be sure to save at least 30 minutes to look around the shrine and grounds. It's fairly large. There are many other temples and shrines throughout the vast park.
Hours: The shrine is always open, 24 hours a day, every day.
Cost: The shrine is free to visit.
Participate in a Tea Ceremony (if time allows)
Japan is known for green tea, especially matcha, which contains the whole tea leaf, in powdered form. Drinking tea in Japan is more than just to enjoy a hot beverage. It's a spiritual and historical process that should be performed with reverence for the tradition, to get the full experience.
The average time for a (touristic) tea ceremony is around 45 minutes. In this workshop, a qualified instructor will walk you through step by step of traditional tea ceremony. This is a ritual-like activity where ceremonial tea is prepared and presented to promote well-being, mindfulness and harmony. It is also called the Way of the Tea.
Dinner on Pontocho Alley
Pontocho Alley is just a narrow street, but it is packed with restaurants. You will thoroughly enjoy an evening and dining experience on Pontocho. Of course, you must be ready for the barage of choices.
There are literally dozens of restaurants to choose from, including traditional Japanese food, but also international cuisine. Obviously, you should go for something Japanese. For amazing beef in a fun environment, try Nikubaru Ginjiro Pontocho or Pontocho KYOSHIKIAN.
For sushi, head to Kappa Zushi Pontocho. And for yakitori, go to TORIHARA-Kyoto. Be sure to make a reservation for where ever you choose so you don't miss out.
Day 2: Eating, Drinking and Hiking
Map of Day 2
Explore Nishiki Market (tasting foods as you go)
How to Get There
The market runs for 5 blocks, parallel to Shijo Avenue, just one block north of Shijo. To get there, it's just a 35 minute walk north of the Kyoto train station, or you can take the Karasuma train line north to Shijo Station.
Nishiki Market is a spectacular 5-block long downtown marketplace in Kyoto that you cannot miss if you like food even a little bit.. It is a good place to explore Japanese culture and food, as well as be amongst locals going about their daily routines.
You will find a variety of restaurants, small food stalls, and also some shops to buy souvenirs and keepsakes, or Japanese kitchen knives and stoneware. They have just about everything related to kitchen, cooking and food. The very best part of Nishiki Market is walking around trying all the various foods.
Go in with an empty stomach and an adventurous mind. Try everything you can along the walk through the market. There are stalls selling sashimi on a stick, takoyaki being made fresh in front of you, all kinds of sushi, sweets, pickled things, etc.
Book a Tour: Want to experience as much as you can in the market, despite the language barrier? Join this Nishiki Market Breakfast Walking Food Tour by Magical Trip to see the most popular market in Kyoto with a friendly local guide!
You'll sample some tasty foods unique to Kyoto as well as get some knowledge about the culture and history of Kyoto! Or you can head there on a lunch food tour that comes with 7 courses!
Hours: Most shops are open 9am to 6pm (some earlier) and they close either on a Wed or Sun.
Cost: Free
Fushimi Inari Shrine & Trails
The Fushimi Inari Shrine is located at the foot of the mountain in Fushimi ward, south of Kyoto. it is incredibly popular with visitors due to the thousand bright orange torii gates located inside the complex. For this reason, it's a great place to take photos. The shrine is dedicated to Inari, the Shinto god of rice.
Walking around the shrine, you'll also notice many fox statues. Another reason people visit this area is for the hiking trail, through the torii gates. Hiking to the summit of the mountain takes around 2-3 hours, but you don't have to go to the top.
We recommend hiking to the midway point, the Yotsutsuji intersection. It's a great vantage point for the city. There are also a few restaurants along the way, if you're hungry for lunch.
Hours: Always open
Cost: Free
Sake Tasting Tour
After lunch, once you've hiked up an appetite, you can go on this sake tasting tour. During the tour, you'll visit Gekkeikan Okura Sake Museum, one of the largest sake breweries in Fushimi and have a sake tasting.
Your expert guide will explain the differences in taste – dry, sweet, rich, fruity – and how each of these are produced. You'll also be served various Otsumami – Japanese snacks which traditionally accompany alcohol – so you can see which types of food and flavor best accompany the different sake types.
Duration: 3 hours
Cost: $80
Book Here
Dinner at Kyoto Ramen street (Kyoto Ramen Koji)
We love ramen, and took every chance we could in Japan to have a different version. The Kyoto Ramen Koji is a small shopping center filled with ramen shops to choose from. To get there, you have to climb the Daikaidan grand stairway to the 10th floor of the train station building.
It doesn't look like much as you walk up there, but once you enter at the 10th floor, you'll see what the fuss is about. We highly recommend Shirakaba Sansou (where the bowl from above was from).
Note: Credit cards are not accepted so make sure you have enough cash.
Hours: Open 11am to 11pm (last call at 9:30pm)
Day 3: Enjoy the Neighorhoods, the Bamboo Grove and More Eating
Map of Day 3
Arashiyama District
How to Get There
From Kyoto Station, take the San-In train line to the Saga-Arashiyama Station, which takes about 15 minutes. You'll then need to walk 10 minutes to the bridge.
The Arashiyama tourist district is a great place to spend a calm morning. Start out at the Togetsukyo Bridge, which is a popular landmark, and located in the center of the district. Around this area are many restaurants and shops to explore.
If you're up for it, you can rent a bike near the station and ride around the neighborhood, checking out all the temples and sights. You'll also want to wander through the bamboo grove, which is one of the most photographed spots in Kyoto.
You access it north of the entrance to Tenryu-ji Temple. The path in the bamboo grove isn't long, but is slightly uphill. At the end is the Okochi-Sanso Villa, which can go in to have a look around.
Stop at the Monkey Park Iwatayama
While you're in the area, why not stop at this commercial park, known for its macaque monkeys. It is a good place to see and interact with the animals. The monkeys here are wild. However, you can feed them with food that you buy at the park. Keep a close eye on your items, though. The monkeys can quickly snatch your belongings.
Hours: 9am – 4:30pm
Cost: 550 yen for adults, 250 for children.
The Philosopher's Path
Traversing around two kilometers in distance is this popular stone foot path between Ginkakuji and Nanzenji. You can access it via a 5-10 minute walk north of Nanzenji temple. It was named after Nishida Kitaro, a philosopher who was known for meditation practices.
If you're lucky enough to be there during the cherry blossoms, you won't believe how colorful and vibrant this path can be. Even outside of the season, t's a good place to go for a nice serene environment and a bit of a walk. There is also a temple, which is accessible via a short boat ride. Remember to grab a Zeppelin Cream Puff on your way.
Hours: Always open.
For Dinner: Kyoto Night Food Tour in Gion
Did you know that tofu is a specialty of Kyoto? You must try fried tofu. Here are some of the best spots for tofu in Kyoto.
You haven't yet experienced the Gion district, we think one of the best ways to do that is on a night food tour, when the streets are alive with action.
Join a local guide on this Gion Food Tour that includes a Kaiseki dinner, Immerse yourself in the Japanese culinary tradition of Kaiseki Ryouri during this evening food tour in Kyoto. Follow your guide through the Kamogawa and Gion areas, eating your way through a 10-course meal with included beverages and dessert.
Hours: Every night; 3 hours
Cost: $225
Guided Tours of Japan
The tour company we recommend, Japan and More, offers fully escorted, small group and private tours of Japan. The company is run by Japan travel specialists, Becki and Shawn, who have over 20 years of experience living, working, and traveling in Japan.
They know where to go, what to see, and how to get there. They are Americans who know Japan, understand Japanese culture, and speak the language. They take care of every detail. Their group tours book fast! There is limited availability, so it's best to secure your place as soon as possible.
The cost of the tour includes all accommodations, transportation, entrance fees, some meals, and pre-departure help and advice.
Frequently Asked Questions
Are 3 days enough for Kyoto?
While Kyoto has a rich cultural heritage and many attractions, three days can provide a good introduction to its highlights. With careful planning, you can make the most of your time and experience some of Kyoto's key sights.
Is it better to go to Kyoto in 2 or 3 days?
If you have limited time or want a quick glimpse of Kyoto's highlights, a 2-day trip can be a good option. You can focus on visiting some of the must-see attractions. However, 3 days in Kyoto allows for a more leisurely and comprehensive experience of the city's cultural and historical sites.
How many days do I need in Kyoto?
If you have limited time and want to see the main highlights of Kyoto, a 2 to 3-day trip can be sufficient. If you want to delve deeper into Kyoto's rich culture and history, consider spending 4 to 5 days. For a more immersive experience, with time to discover hidden gems, visit off-the-beaten-path sites, and participate in cultural activities, consider spending six days or more in Kyoto.
Are 4 days in Kyoto too much?
If you are more interested in experiencing a few key attractions and want to visit other cities in Japan, you might find that 4 days in Kyoto feels a bit long. In that case, you can consider spending fewer days in Kyoto and allocating extra time to other destinations.
CONCLUSION
When your 3 days in Kyoto come to an end, you'll have seen a lot of the city and tasted many of its specialty foods. Three days is the perfect amount of time to enjoy a thoroughly memorable experience in Kyoto.
Have you been to Kyoto? We'd love to hear what you enjoyed the most. Leave us a comment below.
Like this post? Why not save it to Pinterest?
FOLLOW US on Pinterest, Instagram, Facebook for more great travel inspiration and tips.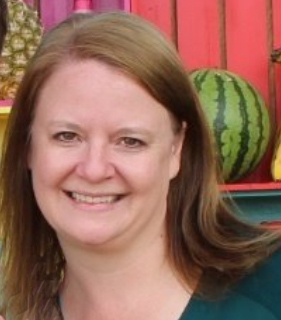 Laura Lynch, creator and writer of Savored Journeys, is an avid world traveler, certified wine expert, and international food specialist. She has written about travel and food for over 20 years and has visited over 75 countries. Her work has been published in numerous guidebooks, websites, and magazines.