Munich, in Germany, is a major tourist destination for many reasons, not the least of which is the annual Oktoberfest celebration. Munich is one of Germany's most iconic cities, and as the third-largest city in the country and 11th largest in the whole of the European Union, Munich offers plenty of activities and sights that you won't want to miss.
Unfortunately, visitors tend to rush through Munich, looking to fit in as much as they can during a trip to Germany as a whole, and a lot of its charm gets overlooked. That's why we recommend this itinerary for 3 days in for Munich.
Three days in Munich is the perfect amount of time to see all the top spots, including a few hidden gems you've probably not heard about, and to go on a day trip out to Neuschwanstein, which is an absolutely must.
Also, if you're planning to go to Munich for Oktoberfest, you'll want to spend at least 2-3 extra days there in order to see the rest of the city, outside of the Theresienwiese, where the festival takes place. And did you know that Salzburg, Austria, is under 2 hours away by train?
Visiting other destinations in Germany? Check out our guide to traveling in Germany that includes information on many popular destinations like Berlin and Munich, plus Oktoberfest in Munich. Going outside of Germany? Here's our Europe travel guide.
Day 1: Munich's Old Town
Munich's Old Town is the heart of the city, so what better way to kickstart your 3 days in Munich than by exploring this major tourist attraction.
There's plenty to keep you occupied in the Old Town, so it's best to divide your itinerary for your first day into morning and afternoon to make sure you have a structured plan to get where you need to go on time.
We'll provide alternative suggestions throughout, so if anything doesn't appeal to you, you can easily swap it out for something else.
Morning
We recommend starting your day in Munich's Old Town bright and early at around 9 am with a tour of the Munich Residenz Palace, which is an integral part of Munich's history as well as Germany's past as a whole.
It was where Bavarian kings, dukes, and electors resided between the 16th and 20th centuries.
The tour takes roughly 2 and a half hours (be sure to get a ticket for the treasury vault after the guided tour). When it's done, head back in the direction of the Marienplatz (Munich's central square).
Here, you can climb St. Peter's Church (Old Peter) and enjoy the stunning view at the top. It's 300+ steps up to the viewing platform and the tower is 91 meters high, so it's the best view you can find over the city's rooftops. It costs €5.00 for adults and is open from 9am to 6pm.
Alternatively, if climbing church towers doesn't sound like your idea of fun, you might want to take a guided tour of Munich's Old Town instead. We recommend this flexible private tour with a local that you can customize to fit your schedule.
Lunch
You'll have plenty of options in Munich's Old Town when it comes to lunch. Grab a light lunch and German beer at the Viktualienmarkt where you can peruse the stalls for snacks, or go a little further to Eataly for a cheeky pizza.
For traditional German cuisine in a stunning neo-Gothic restaurant with amazing atmosphere, go to Ratskeller Munchen in the Marienplatz. You might think it's touristy, but it's not. It's exactly the right place for your first day in Munich. If you don't go here for lunch, consider coming back for dinner and be sure to get the pork knuckle!
Afternoon
Now that you've refuelled it's off for a jam-packed afternoon in the Old Town of Munich.
Either catch the subway or walk from the Marienplatz to the Königsplatz. In the early 19th century, King Ludwig I commissioned the construction of Königsplatz, which was modelled after the Acropolis in Athens.
This is where which marks the beginning of Munich's Art Quarter and is where you'll find most of the city's museums and art galleries.
You can choose which museums and galleries you'd like to visit based on your personal interest, but if you're interested in traditional art, the Alte Pinakothek is likely to be high on your list. Or maybe the Ionic Glyptothek, which is the most renowned museum for Greek and Roman sculptures in Europe.
When you're done at the museums, take a stroll through the Englischer Garten, which is the largest park in Munich.
There are beer gardens dotted around the park, so once you've done your exploring, treat yourself to another beer. Just find one that looks intriguing and sit down.
Unfortunately, the beer gardens at the Englischer Garten are closed during the winter, but you might be able to enjoy the yearly Christmas Market instead.
Dinner
In our opinion, the perfect end to a busy first day in Munich is dinner at the famous Hofbräuhaus.
Known throughout Europe as the world's most famous tavern, the Hofbräuhaus serves traditional German food and the best beer from the Bavarian region in a huge beer hall atmosphere that's something you absolutely can't miss.
Just make sure to reserve your table in advance because this tavern is a tourist hotspot year-round. If you're doing it right, you'll order a liter of Munich's best beer (Spaten, Hofbrauhaus, Augustiner, Löwenbraü, Hacker-Pschorr, and Paulaner), along with half a roast chicken.
Day 2: Northern Munich
For your second day in Munich, we recommend moving away from the Old Town and travelling further afield to see what Northern Munich has to offer.
Morning
You have a couple of options for how to spend your morning in north Munich – specifically the Milbertshofen-Am Hart district – on day 2.
If you're interested in cars, it'll be a no-brainer, because the BMW Welt is located directly adjacent to the
Olympiazentrum subway station.
While you're exploring the BMW Welt, including the BMW plant and all the interesting architecture in the surrounding area, you'll have time to see the BMW Museum, but be sure to reserve your tickets to this attraction ahead of time since it's so popular. At the museum, you'll learn about the fascinating history of the BMW, spanning over a century.
We know that not everyone is interested in cars, and if that's the case for you, don't worry – there are other ways you can spend your morning. If you prefer, stroll through the Olympiapark (same subway stop), which houses the Olympic Stadium for the 1972 Olympic Games in Munich.
The park sometimes hosts events, including festivals, concerts, and theater productions, so definitely check the schedule for your trip. There are many other fun things to do in the park like renting a row boat to go out on Olympia Lake or visiting Sea Life, a small aquarium in the park.
Afterwards, getting a ticket for the Olympic Tower elevator, which will take you to the observation tower at 291 meters and a spectacular view of the whole city.
There's a restaurant on the tower's top floor, called Restaurant 181, so you can stop there or at Restaurant Olympiasee for lunch.
Afternoon
From the Olympic Tower, it's just a short bus ride to Nymphenburg Palace, a stunning castle famous for being the birthplace of King Ludwig II.
The grounds surrounding the palace are considered to be one of the most significant gardens in Germany in terms of the artwork involved in the layout and construction.
Exploring the palace and gardens can take a few hours, so be aware of the time to make sure you leave yourself enough time to see some of the museums in the area before they close.
The Bavarian National Museum is one of the most popular museums in Northern Munich, so if you're interested in the cultural history of Bavaria, this is a must-visit attraction.
If you want to continue the palace theme of your afternoon, you may wish to visit the Marstallmuseum, which is a fascinating museum dedicated to court carriages.
If you'd prefer to stay outdoors for as long as possible after exploring the Nymphenburg Palace gardens, you could spend more time walking through Nymphenburg's botanical garden, where scientific research and gardening education takes place.
Dinner
The Schlosswirtschaft Schwaige, which is actually located in Nymphenburg Palace's side building, is the perfect place to enjoy some traditional Bavarian food fine-dining style at the end of the day.
If you prefer a slightly more relaxed dinner, we recommend the Königlicher Hirschgarten Restaurant & Biergarten, which serves classics of German cuisine and beer until 10pm.
Another option, which we prefer, is to go on a Bavarian Beer & Food Evening Tour. If you want to do this, you can head back to your hotel to rest in the late afternoon and join the 6pm tour from Dachauer Straße 4, near Munich Central Station. The tour is just over 3 hours and will introduce you to some Bavarian beer halls, beer culture, and bar snacks.
Day 3: Neuschwanstein And Hohenschwangau
What better way to end your stay in Munich than to have a real-life fairytale experience?
That's exactly what you'll get when you visit the castles of Neuschwanstein and Hohenschwangau, which are located conveniently close to one another and each provide a unique, romantic perspective of Munich's history and culture.
You'll need half a day to explore each castle fully, which is why we've allocated the whole of your third day itinerary to these incredible buildings. The trip there is on the train and a local bus. Be sure to read our instructions for how to get there from Munich Central Station.
Morning
Start by visiting Hohenschwangau Castle, which dates back to the 12th century and was owned by the knights of Schwangau until the 16th century.
Despite having been damaged and almost destroyed during various conflicts over the years, the castle was eventually rebuilt during the 19th century by King Maximillian II, after which point, it housed the Bavarian Royal Family. You can learn all about it by booking a guided tour of the castle, which lasts about 45 minutes.
Bear in mind that unguided visits to the castle are not permitted so you will need to book well in advance since the capacity for this tour is limited.
Lunch
After touring Hohenschwangau, head over to one of the nearby restaurants, like Restaurant Alpenstuben, which is a 13-minute walk from Hohenschwangau Castle in the direction of Neuschwanstein. Be sure to try the Schnitzel & Kase Spaetzel with another local beer.
Afternoon
Neuschwanstein castle is the most famous palace in Germany. It's known as the 'Sleeping Beauty Castle'. Like Hohenschwangau, you can only visit Neuschwanstein if you book a guided tour at a specified time. You can buy them online at hohenschwangau.de and also at the Ticket Center onsite, but don't do that because there are limited tickets and they sell out fast! Buy in advance.
A guided tour of Neuschwanstein castle will allow you to see all of the palace's most impressive rooms like the Throne Hall, which has only recently been restored.
You'll also learn about the history of the castle, which is less than two centuries old but has inspired many creative works since its construction.
If you want to have another meal before you head back, I highly recommend stopping at the Neuschwanstein Castle Restaurant, which has a beautiful view of the castle gardens. In the summer, you can even dine on the terrace directly overlooking the castle. It might seem too touristy, but it's actually really good and it's not more expensive than the other restaurants nearby.
Final Thoughts
If this itinerary proves one thing, it's that you definitely won't risk getting bored if you decide to spend 3 whole days in Munich.
From museums and castles to outdoor sports and breathtaking gardens (not to mention the excellent food and beer), Munich is fun and exciting.
Just make sure to book your tours and tickets as far in advance as possible because most of these activities are in high demand.
Like this post? Why not save it to Pinterest?
FOLLOW US on Pinterest, Instagram, Facebook for more great travel inspiration and tips.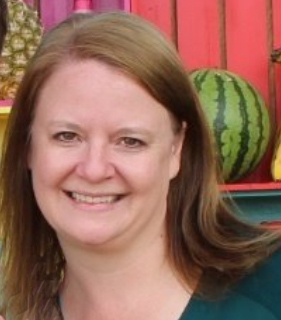 Laura Lynch, creator and writer of Savored Journeys, is an avid world traveler, certified wine expert, and international food specialist. She has written about travel and food for over 20 years and has visited over 75 countries. Her work has been published in numerous guidebooks, websites, and magazines.