Thinking about heading to Seattle for a weekend trip or vacation? You've made a great decision. Seattle is an eclectic mix of high-tech industry, outdoor splendor, counterculture trends, and good vibes.
We'll be the first to admit that this city has millions of fun things to do, and we've done them all! But in this comprehensive list we've pared it down to just 43 of the best things to do in Seattle. It's the cream of the crop and you'll have all the ideas you need to enjoy your time in the city.
Don't let that rain thing scare you away — it doesn't rain nearly as much as everyone says it does. And even if it does rain, you'll find plenty of things on this list to do inside.
If you happen to catch a rare sunny day, be sure to check out this list of sunny day things to do in Seattle.
If you're in Seattle for longer, be sure you read our guide with 43 fun things to do in Seattle. Here's our essential travel guide to Seattle. The top restaurants, where to find the best tacos, and breweries to visit.
Are you planning your trip to Seattle?
If you're traveling to Medellin, ensure you have lodging and tours booked ahead of time! Below are some of our top picks to help you plan!
Where to Stay in Seattle:
Hyatt At Olive 8 – A little further uptown, but very nice and near a lot of restaurants.
The Westin Seattle – Can't get a better location, great rooms at a good price.
Sheraton Grand Seattle – Great location in the middle of town, walkable to everything.
Best Tours and Experiences in Seattle: (if you do nothing else, do these!)
1. Pike Place Market
Pike Place Market is by far Seattle's most iconic attraction. It's open year round and there's nothing else quite like it. You'll find fresh fish being thrown around, incredibly cheap bouquets of flowers, the flagship Starbucks and fresh cheese being made at Beecher's.
In case you ever wondered if Pike Place Market was just a tourist trap, rest assured that the locals love it as much as everyone else. There are so many things we love to do in the market, like picking up Beecher's cheese curds, stopping for a Rachel's Ginger Beer and consuming copious Daily Dozen mini donuts.
I go there to buy fresh fish, dried pasta, exotic ingredients like black garlic and kumquats.
⇒ Experience Pike Place Market on a Chef-guided food tour.
2. Victor Steinbrueck Park
Located at the north end of Pike Place Market is a tiny slice of land called Victor Steinbrueck Park. From here you can see classic views of Elliot Bay, the ferries coming and going along the waterway, and West Seattle across the way.
There are totem poles in the park, which gives it classic Seattle vibes. It's a nice place to take a picnic you've just put together at the market or just relax after all that walking around. Did I mention that the views are insane!
3. Space Needle
Second only to the market, the Space Needle is a top Seattle attraction. It's hard to miss against the backdrop of Mt. Rainier and the rest of the Olympic mountain range, so it will captivate you from the second you arrive.
You can take a speedy, if expensive, ride to the top for a sweeping view of the city and Puget Sound. You can even eat at the rotating restaurant, SkyCity at the Needle.
⇒ Get tickets to the Space Needle Observation Deck.
4. Amazon Spheres
While walking around the area at 5th & 6th Avenue near Westlake Avenue, you can't help but see the three large spheres that were built by Amazon as part of their new campus. The Spheres, as they're called, are home to more than 40,000 plants from around the world.
The exterior of the spheres is made up of 2,636 panes of glass. Inside, there are multiple floors of space that is primarily meant to provide an additional work space for Amazon employees. But it also houses a living wall, an exceptionally large tree called Rubi, many orchids, pitcher plans and cacao tree.
The spheres are open to the public on two Saturdays a month. It's free to go in, but you must have a reservation. To learn more visit the Spheres website.
5. Seattle Center
Surrounding the base of the Space Needle is the Seattle Center, which is home to a large park, the Seattle Armory, an IMAX Theater, the international fountain and Climate Pledge Arena (formerly Key Arena), where the Seattle Super Sonics used to play, and the new Seattle hockey team, the Kraken, play.
While this area used to be so much more active, with an amusement park and other things going on, it's still got a lot of options, especially the Chihuly Gardens & Glass, plenty of open space to relax and hang out, and the Bill & Melinda Gates Foundation Discovery Center. Get there from downtown on the Monorail!
6. Seattle Aquarium
The Seattle Aquarium has been open since 1977 on Pier 59 of the waterfront. It's not a large aquarium, but it's a fun stop for families looking for something interactive to do. Plus, it's a great indoor activity, in case it rains.
In the aquarium, there's an underwater viewing dome, coral-reef tank, otters & a touch-tank for the kids to enjoy.
7. Olympic Sculpture Park
Located along the waterfront, just before entering Myrtle Edwards Park, you'll find the Olympic Sculpture Park, an offshoot of the Seattle Art Museum. The park is free to wander around in and contains dozens of interesting and playful sculptures laid out along a Z-shaped terrace with great views of Elliot Bay.
If it's a nice day out, you can't find a better place to start a walk along the water. Take a look at the sculptures, then continue into Myrtle Edwards Park and walk until you've had your fill of fresh sea air.
8. Wine Tasting in Seattle & Woodinville
Washington wine is one of my favorite things about this great state. Seattle and the surrounding area has dozens of tasting rooms where you can learn about and try some of the best representations of Washington wine. There are many tasting rooms near downtown that you can get to if you don't have a car. These tasting rooms are located in an area called SoDo (south of downtown).
One particularly great location is on 1st Ave S, where there are a few wineries together in a warehouse area. Our favorite Sleight of Hand Cellars, Waters Cellars, Kerloo Cellars, and Structure are all located there.
If you have transportation, we also recommend driving out to the Woodinville tasting rooms for the full experience. If you're looking for as much wine as possible in one small area, Woodinville has everyone beat.
There are multiple areas within Woodinville, where almost every Washington winery has a tasting room, but the Woodinville Warehouse District is where you can park your car and visit a hundred wineries without ever leaving the parking lot. We've had many great tasting days out there.
⇒ See Snoqualmie Falls and visit two Woodinville wineries on this private day tour.
9. Craft Beer
The craft beer scene in Seattle is growing exponentially, especially in the Ballard neighborhood, where you'll find more than a dozen local Seattle brewers making some of the best beer in the state. Many of them are close enough to walk between, so we like to park at one and make a day out of it.
Food trucks can often be found nearby, as well, so you can soak up all that beer. Seattle has one of the largest number of breweries in the country. In the Ballard neighborhood alone there are upwards of 15 breweries.
⇒ Visit the breweries on this Ballard Brewery Crawl.
10. Seattle Food Tours
I'm always a fan of a good food tour and Seattle has some of the best. Depending on the tour you choose, you'll be whisked around Pike Place Market, downtown Seattle or Capital Hill to sample a dizzying array of food and drink from some of Seattle's finest establishments.
Try Pike Place Chowder, smoked salmon, Seattle's best donut, and coffee, of course! This is a great way to start your time in Seattle, so you'll know where to eat during the remainder of your trip.
⇒ Book a Taste of Pike Place Market food tour.
11. Golden Gardens Park
A waterfront park in Ballard, Golden Gardens is where locals go to enjoy one of the beautiful sunny summer days in Seattle, when the weather is near perfect and the only thing that seems appropriate to do is hang out by the water and play in the sand. The park includes wetlands, beaches, hiking trails, and picnic and playground areas.
12. Washington Ferry System
It might not sound very interesting, but I assure you the ferry system is a one of the best things to do in Seattle on a sunny day, even if you don't know what awaits you on the other end of the journeys. Just buy a ticket and hop on for a ride across the Sound.
Seattle has a number of passenger ferries that cross the Puget Sound dozens of times a day carting commuters to and from their island homes and city offices. There are a dozen routes to take, but the one I love the most is the hour-long ride to Bremerton.
It's not the destination that matters though, it's the journey itself. We spot wildlife along the way, feel the sea breeze in our hair, admire the incredible beauty of the islands as we pass, and even put together puzzles that are left by other passengers.
Added bonus: the trip back offers incredible views of the Seattle skyline. Bainbridge Island is only 35 minutes away, and is a fun place to spend a few hours, but even if you don't stay there, you're guaranteed a lovely boat ride (especially lovely if it's a nice day outside).
13. Woodland Park Zoo
The only zoo in Seattle, the 92-acre Woodland Park Zoo houses the largest collection of animals in Washington State with 1,000 animals representing 300 species. It's located in the Phinney neighborhood, just north of downtown.
14. Seward Park & Lake Washington
Another park where locals like to hang out on sunny summer afternoons is Seward Park. It's located south of Seattle and is a peninsula, almost entirely surrounded by Lake Washington. There's a 2.5-mile walking trail that circles the park, hiking trails that run through the center, plenty of picnic tables and BBQs, and a swimming area and playground.
15. Chinatown & International District
Seattle's Chinatown blurs into a true International District just south of downtown. There's an impressive array of International restaurants, a large Asian grocery store called Uwajimaya, and dozens of other Asian markets and stores to discover. Plus there are some really fun International festivals that take place throughout the year.
16. Lake Union
A freshwater lake that lies between downtown Seattle and Fremont and Wallingford neighborhoods to the north, Lake Union is home to many of Seattle's iconic houseboats. You can rent a kayak or a paddle board and sail along the calm water, between dozens of sailboats and personal watercraft. See Lake Union on a private harbor cruise.
17. Museum of Flight
One of the nation's finest, the Museum of Flight is located just a short drive from downtown Seattle. Some permanent displays include the SAM 970 Air Force One, a 737 Airliner Theater that shows a feature film in Business Class seating, and models from the Apollo 17 mission. Get tickets to see the Museum of Flight.
18. Museum of Pop Culture (MoPop)
You'll know it when you see it, as the MoPOP museum has a hard time blending into the scenery at Seattle Center. It was designed in 2000 by reknown architect Frank Gehry to symbolize the fluidity of music. Originally opened as the Experience Music Project by co-Microsoft founder Paul Allen, it's now a popular culture museum.
The museum houses both permanent and temporary exhibitions—including several interactive exhibits—focusing on music history and science fiction.
19. Beneath the Streets Underground History Tour
You wouldn't know it from walking around on the streets of Seattle, but there's an entire underground pathway system under the Pioneer Square neighborhood. Creepy? Perhaps.
You'll have to join in on an underground tour to hear the history, learn the stories of the time, and get at chance to go down into the underground yourself. It might sound super touristy, but it's a really fun tour. We enjoyed it very much. ⇒ Book you tickets for the underground tour here.
20. Chihuly Garden & Glass
Opened in 2012, Chihuly Garden and Glass is an exhibit in the Seattle Center showcasing the studio glass of Dale Chihuly, a well-respected glass sculpture and artist hailing from Tacoma, Washington. The exhibit features some of Chihuly's greatest pieces, including a 100-foot long sculpture.
⇒ Go see the Chihuly Garden & Glass exhibit. You will not regret it. It's incredible.
21. Ballard & the Hiram S. Chittenden Locks
Whenever family is in town, we go for a walk at the Ballard Locks, located in the Ballard neighborhood in north Seattle. Not only is Ballard a really fun neighborhood with a regular Sunday farmer's market, the Locks are a fun way to see the maritime aspects of Seattle.
There's also an underground observation room where you can watch the salmon navigate the locks. Book a Seattle Locks Cruise
22. Lumen Field & T-Mobile Park
For sports fans, this is the place to be. Located in the city's SoDo neighborhood, Lumen Field is the home field for the Seattle Seahawks of the National Football League, the Seattle Sounders FC of Major League Soccer, and OL Reign of the National Women's Soccer League.
Next door is T-Mobile Park (previously called Safeco Field), a retractable roof baseball park, which is home to the Seattle Mariners Major League Baseball team.
23. Seattle Art Museum
Located downtown at the corner of 1st & Union is the Seattle Art Museum (SAM), which features traveling installations, as well as a permanent collection of Native American artifacts and pieces by major contemporary artists.
24. Gasworks Park
Another great view of the skyline can be seen from Gas Works Park, located on the site of the former Seattle Gas Light Company plant, on the north shore of Lake Union at the south end of the Wallingford neighborhood.
On the 4th of July, this park is packed full of people awaiting the fireworks show set off on Lake Union, but the rest of the year it's just a nice place to relax and enjoy the beauty of Seattle.
25. Seattle's Great Wheel
Installed in 2013, Seattle's Great Wheel is a giant Ferris wheel located on Pier 57 on the waterfront. Stretching to a height of 175 feet, the cars are made mostly of glass for an unobstructed view of the surroundings from above, so you probably don't want to ride it if you're afraid of heights. Due to its popularity, it's always best to get a ticket online in advance to avoid the lines.
26. Pacific Science Center
Designed for the World's Fair in 1962, the Pacific Science Center is a not-for-profit science center that has been fascinating the crowds ever since. Along with rotating science exhibits, the museum has laser light shows, a tropical butterfly house & IMAX movie theaters.
27. Green Lake
The name refers to both a neighborhood of Seattle and the lake that defines it. It's a popular place for walkers and joggers, with a 2.8-mile paved path that surrounds it. You can also swim in the lake and enjoy dozens of other activities that surround it.
28. Carkeek Park
Carkeek Park, another of Seattle's favorite local's hangouts, is a 216-acre park located in the Broadview neighborhood of Seattle. The park contains an orchard, a creek, play and picnic areas, picnic shelters, hiking trails and access to a rocky beach.
29. Center for Wooden Boats
The Center for Wooden Boats is a museum dedicated to the maritime history of the Pacific Northwest. It houses more than 100 historically significant boats. You can also rent a boat or take classes at one of the three locations around Lake Union.
30. The Fremont Troll
The Fremont Troll is an 18-foot tall public sculpture of the upper half of a troll crushing a Volkswagen Bug. It was constructed in the Fremont neighborhood underneath the Aurora Bridge on Halloween in 1990 by 4 area artists and is one of the most beloved oddities in Seattle.
See the Fremont Troll on a Self Guided 'Trolling for Treasures in Fremont' Solo Walking Tours
31. Paramount Theatre
The Paramount Theatre is a 2,807-seat performing arts venue at 9th Avenue and Pine Street in Downtown Seattle, where Broadway shows and top musical acts are often featured. The theater has a long history, having opened in 1928, and they offer free tours of the interior on the first Saturday of every month.
32. Staple & Fancy
Our favorite restaurant in Seattle has been the same ever since this fabulous restaurant opened in Ballard. One of a conglomeration of restaurants owned by Ethan Stowell, Staple & Fancy is where we take all of our out-of-town guests for a great meal. It's always amazing and completely reliable.
They have a chef's tasting menu served in 4 courses (plus usually a little extra) for the table to share. Sometimes there are similar items on the menu, but usually it's something new and exciting, and always delicious. And the best part is that the tasting menu, with all it's dozen dishes is only $60 per person.
33. Visiting the San Juan Islands
The San Juan Islands are the perfect place to get away from it all. There are a handful of them and they are all different in their own little ways. Friday Harbor is the most built up and accessible for tourists. Orcas Island is great for outdoorsy types who want to camp or tackle Mount Constitution and Lummi is where you go to feast on local resources.
34. Pacific Northwest Oysters
Many restaurants have oyster happy hours in Seattle. Eating oysters on the half shell is a serious passion for many Seattleites. There's nothing better than slurping up a sweet raw oyster with a little champagne-vinegar ice on top. My favorite oyster is Baywater Sweets. I will definitely miss those.
The top places to go in Seattle for oysters are:
Elliot's Oyster House (on the waterfront)
Emmett Watson's Oyster Bar (Pike Place Market)
Taylor Shellfish Oyster Bar (Lower Queen Anne & Pioneer Square)
35. Washington State Wineries
Washington is especially well known for its wine, and we have ample opportunities to try it. There's Woodinville (as previously mentioned), but we also have many other great wine tasting regions, like Yakima, Prosser, Zillah, Tri-Cities and Walla Walla.
One of our favorite places to go wine tasting is Walla Walla. It's just a 4-hour drive from Seattle and you can visit more than 30 wineries, some which are within a short walk from each other. One of our favorites is Northstar, which produces some of the best Merlot in the state.
36. Seattle Food & Wine Events
During the spring and summer, the weather is just too nice to stay indoors in Seattle, so there are dozens of outdoor festivals. There are so many that sometimes we end up going to two or three on the same day to avoid having to choose.
Some that we've really loved over the years are the Seattle International Beer Festival at Seattle Center, Bite of Seattle, and Seattle Cider Summit. Another food & wine event not to miss in Seattle is the annual Taste Washington event in March (which has been postponed for many years due to COVID).
Spread over 2 days, the event brings in almost every winery and food purveyor in Washington, so you can taste everything all at once. It's always so much fun.
» See other Seattle food and wine events.
37. Eggs Benedict at Lola
The Eggs Benedict at Lola Restaurant in Seattle are pretty much the best thing ever. You can't beat Lola's for brunch, whether you're an egg fan or not. The place is always hopping and the food is second to none. The bag of donuts served with mascarpone and jelly is to die for. Be sure to make reservations before you head to Seattle. It's very busy, but it's worth it.
38. Skagit Valley Tulips
Every year, the tulip and daffodil fields in the Skagit Valley bloom throughout the month of April and show us why this area is so great. The yearly Tulip Festival brings in tons of traffic to the area (about an hour north of Seattle). Every time we've gone, we've just been blown away by the enormous fields of color.
The fields are planted with yellow, red, purple, and white tulips in tight rows. When they bloom, you've just never seen anything like it. You can drive through the area to see the various fields, and attend events that are set up for the festival.
39. Nearby Mountains
On the clearest of days, Mount Rainier is completely uncloaked of clouds and is on display for everyone to admire. "The mountain is out!" is a phrase we came to know immediately when we moved to Seattle. You hear it repeatedly around here when it's nice weather and Mount Rainier is out.
From our apartment, we can also see Mount Baker on a clear day. And just beyond the Puget Sound is the dramatic Cascade Range. No matter which direction you look in, you're surrounded by beautiful mountains. One of the best parts of flying in and out of Seattle is the ability to see all of the mountains from above.
40. Food Trucks
We've been happily enjoying the food trucks in Seattle for years. You can find them around town, at various events, and parked out by the many breweries in town. You can find out where and when to find the best food trucks here. The Grilled Cheese Experience has always been one of my favorites.
And then there are the many great taco trucks (read about the best taco trucks in Seattle).
41. Veraci's Pepperoni Pizza
Whenever we're at the Ballard or Fremont Sunday markets, we make sure to grab a slice of pepperoni from Veraci Pizza. There are also a few restaurant locations that we stop by when we can to get a whole pie. The pepperoni pizza in particular is really fantastic.
The ingredients they use are all very good quality and they come together to make the absolute perfect pizza. Read about our quest to find the best Seattle pizza.
42. Gum Wall
It's rather gross actually, but the Seattle gum wall is a tourist attraction, nonetheless. In fact, the City of Seattle has tried to remove the gum wall from existence a number of times by washing the goo off the wall, but it keeps coming back.
The wall can be found right around the corner from the famous Pike Place Market, just down a back alley. If you duck down there, you'll be greeted by a wall full of chewed gum that visitors have left behind to commemorate their visit. It's been there since the 90s and is now such an ingrained "attraction" in Seattle's history that it will likely always be there.
43. Shellfishing in the Puget Sound
It's not everywhere that you can just take a crab ring out, throw it into the ocean and come back with a feast of fresh Dungeness crab for dinner. But that is something you can easily and freely do in the Pacific Northwest. We took our crab ring out a couple times a year and launched it off a dock somewhere in the hopes of pulling in some sweet and succulent Dungeness crab.
A few times we caught some and took them home for dinner, but even just the experience of being out on the water, fishing for your own food, and seeing those fun little creatures squirming around in our net was fun. We also dug up our own clams quite a few times.
We came to understand where and how to find them, buried under the sand on the beach during low tide, and how to dig for them properly, after a few failed attempts. Oysters were also something we could readily find on the beach ourselves, but after a few difficult tries at opening those stubborn shells, we gave up on them.
CONCLUSION
There you have it – 43 fun things to do in Seattle. I've lived in Seattle for six years now and I still love doing these things over and over again. Nothing gets old in the Pacific Northwest. Tell us what your favorite things are to do in and around Seattle.
Where to Stay in Seattle
Seattle is the type of city where you need a car to get around if you're planning to get out of the downtown area at all. If you're just going to be exploring downtown, you can really easily take the light rail from the airport to anywhere in downtown, and you won't need a car.
We still recommend staying downtown, no matter how you choose to explore the city. Just beware that parking can cost as much as $30-40 a night at area hotels.
Hotels
Pin it for later!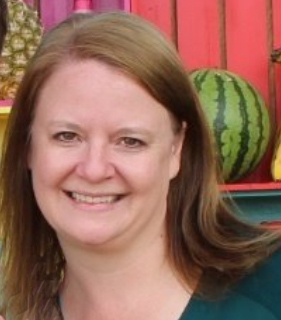 Laura Lynch, creator and writer of Savored Journeys, is an avid world traveler, certified wine expert, and international food specialist. She has written about travel and food for over 20 years and has visited over 75 countries. Her work has been published in numerous guidebooks, websites, and magazines.