This article has links to products and services we recommend, which we may make commission from.
Thinking about heading to Seattle for a weekend trip or vacation? I can assure you that you've made a great decision. Seattle is the perfect destination for anyone wanting to enjoy the
splendors of the Pacific Northwest
. Don't let that rain thing scare you away — it's doesn't rain nearly as much as everyone says it does.
Although there are a million fun things to do in Seattle, check out our comprehensive list of 30 Fun Things to Do in Seattle and you'll have all the ideas you need to enjoy your time in the city.
Also see our Shortcut Destination Guide to Seattle and our list of the 12 best restaurants in Seattle.
Simplify your stay: Save time and money with the Seattle CityPass or see it all in one big Seattle city tour.
⇒ Wondering where to stay when you visit Seattle? See all our hotel recommendations at the end of this post. We love staying near Pike Place Market.
Victor Steinbrueck Park
Located at the north end of Pike Place Market is a tiny slice of land called Victor Steinbrueck Park. From here you can see classic views of Elliot Bay, the ferries coming and going along the waterway, and West Seattle across the way. It's a nice place to take a picnic you've just put together at the market or just relax after all that walking around.
Pike Place Market
Pike Place Market is definitely Seattle's most iconic attraction. It's open year round and there's nothing else quite like it. You'll find fresh fish being thrown around, incredibly cheap bouquets of flowers, the flagship Starbucks and fresh cheese being made at Beecher's.
⇒ Experience Pike Place Market on a Chef-guided food tour.
Space Needle
Second only to the market, the Space Needle is hard to miss on the Seattle landscape. You can take a speedy, if expensive, ride to the top for a sweeping view of the city and Puget Sound. You can even eat at the rotating restaurant, SkyCity at the Needle.
⇒ Get tickets to the Space Needle Observation Deck.
Amazon Spheres
While walking around the area at 5th & 6th Avenue near Westlake Avenue, you can't help but see the three large spheres that were built by Amazon as part of their new campus. The Spheres , as they're called, are home to more than 40,000 plants from around the world.
The exterior of the spheres is made up of 2,636 panes of glass. Inside, there are multiple floors of space that is primarily meant to provide an additional work space for Amazon employees. But it also houses a living wall, an exceptionally large tree called Rubi, many orchids, pitcher plans and cacao tree.
The spheres are open to the public on two Saturdays a month. It's free to go in, but you must have a reservation. To learn more visit the Spheres website.
Seattle Center
Surrounding the base of the Space Needle is the Seattle Center, which is home to a large park, the Seattle Armory, an IMAX Theater, a giant fountain and Key Arena, where the Seattle Super Sonics used to play. There are tons of things to do at Seattle Center. Definitely worth seeing. Get there from downtown on the Monorail!
Seattle Aquarium
The Aquarium has been open since 1977 on Pier 59 of the waterfront. It's not a large aquarium, but it's a fun stop for families looking for something interactive to do. There's an underwater viewing dome, coral-reef tank, otters & a touch-tank for the kids to enjoy.
Olympic Sculpture Park
Located along the waterfront, just before entering Myrtle Edwards Park, you'll find the Olympic Sculpture Park, an offshoot of the Seattle Art Museum. The park is free to wander in and contains dozens of interesting and playful sculptures laid out along a Z-shaped terrace with great views of Elliot Bay.
Wine Tasting in Seattle & Woodinville
Washington wine is one of my favorite things about this great state. Seattle and the surrounding area has dozens of tasting rooms where you can learn about and try some of the best representations of Washington wine. There are plenty of tasting rooms near downtown if you don't have a car, but we recommend driving out to the Woodinville tasting rooms for the full experience.
⇒ See Snoqualmie Falls and visit two Woodinville wineries on this private day tour.
Beer in Ballard
While we're on the topic, the craft beer scene in Seattle is growing exponentially, especially in the Ballard neighborhood, where you'll find more than a dozen local Seattle brewers making some of the best brews in the state. Many of them are close enough to walk between, so we like to park at one and make a day out of it. Food trucks can often be found nearby, as well, so you can soak up all that beer.
⇒ Visit the breweries on this Ballard Brewery Crawl.
Seattle Food Tours
I'm always a fan of a good food tour and Seattle has some of the best. Depending on the tour you choose, you'll be whisked around Pike Place Market, downtown Seattle or Capital Hill to sample a dizzying array of food and drink from some of Seattle's finest establishments. Try Pike Place Chowder, smoked salmon, Seattle's best donut, and coffee, of course! This is a great way to start your time in Seattle, so you'll know where to eat during the remainder of your trip.
⇒ Book a Taste of Pike Place Market food tour.
Golden Gardens Park
A waterfront park in Ballard, Golden Gardens is where locals go to enjoy one of the beautiful sunny summer days in Seattle, when the weather is near perfect and the only thing that seems appropriate to do is hang out by the water and play in the sand. The park includes wetlands, beaches, hiking trails, and picnic and playground areas.
Washington Ferry System
It might not sound very interesting, but I assure you the ferry system is a one of the best things to do in Seattle on a sunny day, even if you don't know what awaits you on the other end of the journeys. Just buy a ticket and hop on for a ride across the Sound. Bainbridge Island is only 35 minutes away, and is a fun place to spend a few hours, but even if you don't stay there, you're guaranteed a lovely boat ride (especially lovely if it's a nice day outside).
Woodland Park Zoo
The only zoo in Seattle, the 92-acre Woodland Park Zoo houses the largest collection of animals in Washington State with 1,000 animals representing 300 species. It's located in the Phinney neighborhood, just north of downtown.
Seward Park & Lake Washington
Another park where locals like to hang out on sunny summer afternoons is Seward Park. It's located south of Seattle and is a peninsula, almost entirely surrounded by Lake Washington. There's a 2.5-mile walking trail that circles the park, hiking trails that run through the center, plenty of picnic tables and BBQs, and a swimming area and playground.
Chinatown & International District
Seattle's Chinatown blurs into a true International District just south of downtown. There's an impressive array of International restaurants, a large Asian grocery store called Uwajimaya, and dozens of other Asian markets and stores to discover. Plus there are some really fun International festivals that take place throughout the year.
Lake Union
A freshwater lake that lies between downtown Seattle and Fremont and Wallingford neighborhoods to the north, Lake Union is home to many of Seattle's iconic houseboats. You can rent a kayak or a paddle board and sail along the calm water, between dozens of sailboats and personal watercraft.
⇒ See Lake Union on a private sunset cruise.
Museum of Flight
One of the nation's finest, the Museum of Flight is located just a short drive from downtown Seattle. Some permanent displays include the SAM 970 Air Force One, a 737 Airliner Theater that shows a feature film in Business Class seating, and models from the Apollo 17 mission.
⇒ Get tickets to see the Museum of Flight.
Museum of Pop Culture (MoPop)
You'll know it when you see it, as the MoPOP museum has a hard time blending into the scenery at Seattle Center. It was designed in 2000 by reknown architect Frank Gehry to symbolize the fluidity of music. Originally opened as the Experience Music Project by co-Microsoft founder Paul Allen, it's now a popular culture museum. The museum houses both permanent and temporary exhibitions—including several interactive exhibits—focusing on music history and science fiction.
Beneath the Streets Underground History Tour
You wouldn't know it from walking around on the streets of Seattle, but there's an entire underground pathway system under the Pioneer Square neighborhood. Creepy? Perhaps. You'll have to join in on an underground tour to hear the history, learn the stories of the time, and get at chance to go down into the underground yourself. It might sound super touristy, but it's a really fun tour. We enjoyed it very much.
⇒ Book you tickets for the underground tour here.
Chihuly Garden & Glass
Opened in 2012, Chihuly Garden and Glass is an exhibit in the Seattle Center showcasing the studio glass of Dale Chihuly, a well-respected glass sculpture and artist hailing from Tacoma, Washington. The exhibit features some of Chihuly's greatest pieces, including a 100-foot long sculpture.
⇒ Go see the Chihuly Garden & Glass exhibit. You will not regret it. It's incredible.
Ballard & the Hiram S. Chittenden Locks
Whenever family is in town, we go for a walk at the Ballard Locks, located in the Ballard neighborhood in north Seattle. Not only is Ballard a really fun neighborhood with a regular Sunday farmer's market, the Locks are a fun way to see the maritime aspects of Seattle. There's also an underground observation room where you can watch the salmon navigate the locks.
⇒ Book a Seattle Locks Cruise
Safeco Field & Century Link Stadium
For sports fans, this is the place to be. The two sports arenas where the Mariners and Seahawks play, respectively, are located right next to each other and are surrounded by bars and restaurants for the required pre-gaming.
Seattle Art Museum
Located downtown at the corner of 1st & Union is the Seattle Art Museum (SAM), which features traveling installations, as well as a permanent collection of Native American artifacts and pieces by major contemporary artists.
Gasworks Park
Another great view of the skyline can be seen from Gas Works Park, located on the site of the former Seattle Gas Light Company plant, on the north shore of Lake Union at the south end of the Wallingford neighborhood. On the 4th of July, this park is packed full of people awaiting the fireworks show set off on Lake Union, but the rest of the year it's just a nice place to relax and enjoy the beauty of Seattle.
Seattle's Great Wheel
Installed in 2013, Seattle's Great Wheel is a giant ferris wheel located on Pier 57 on the waterfront. Stretching to a height of 175 feet, the cars are made mostly of glass for an unobstructed view of the surroundings from above, so you probably don't want to ride it if you're afraid of heights. Due to its popularity, it's always best to get a ticket online in advance to avoid the lines.
Pacific Science Center
Designed for the World's Fair in 1962, the Pacific Science Center is a not-for-profit science center that has been fascinating the crowds ever since. Along with rotating science exhibits, the museum has laser light shows, a tropical butterfly house & IMAX movie theaters.
⇒ Get tickets for the Pacific Science Center.
Green Lake
The name refers to both a neighborhood of Seattle and the lake that defines it. It's a popular place for walkers and joggers, with a 2.8-mile paved path that surrounds it. You can also swim in the lake and enjoy dozens of other activities that surround it.
Carkeek Park
Carkeek Park, another of Seattle's favorite local's hangouts, is a 216-acre park located in the Broadview neighborhood of Seattle. The park contains an orchard, a creek, play and picnic areas, picnic shelters, hiking trails and access to a rocky beach.
Center for Wooden Boats
The Center for Wooden Boats is a museum dedicated to the maritime history of the Pacific Northwest. It houses more than 100 historically significant boats. You can also rent a boat or take classes at one of the three locations around Lake Union.
The Fremont Troll
The Fremont Troll is an 18-foot tall public sculpture of the upper half of a troll crushing a Volkswagen Bug. It was constructed in the Fremont neighborhood underneath the Aurora Bridge on Halloween in 1990 by 4 area artists and is one of the most beloved oddities in Seattle.
⇒ See the Fremont Troll on a tour of the Fremont District.
Paramount Theatre
The Paramount Theatre is a 2,807-seat performing arts venue at 9th Avenue and Pine Street in Downtown Seattle, where Broadway shows and top musical acts are often featured. The theater has a long history, having opened in 1928, and they offer free tours of the interior on the first Saturday of every month.
Conclusion
There you have it – 30 fun things to do in Seattle. I've lived in Seattle for six years now and I still love doing these things over and over again. Nothing gets old in the Pacific Northwest. Tell us what your favorite things are to do in and around Seattle.
Where to Stay in Seattle
Seattle is the type of city where you need a car to get around if you're planning to get out of the downtown area at all. If you're just going to be exploring downtown, you can really easily take the light rail from the airport to anywhere in downtown, and you won't need a car. We still highly recommend staying downtown, no matter how you choose to explore the city. Just beware that parking can cost as much as $30-40 a night at area hotels.
Here are our recommended Seattle hotels. You can use any of these links to read reviews or book hotels for your stay in Seattle.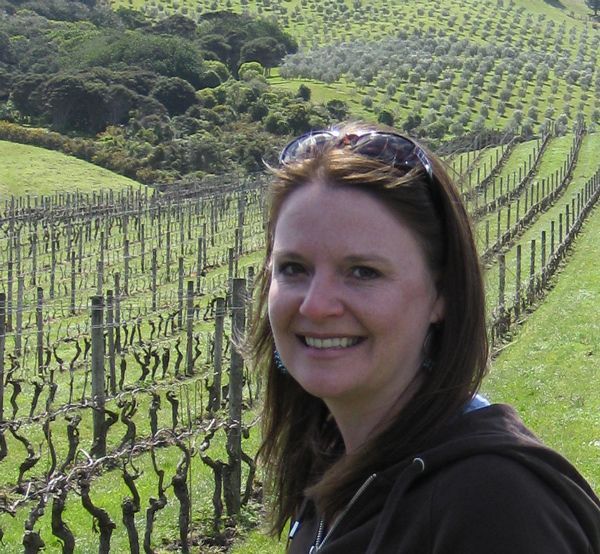 Laura Lynch, creator and writer of Savored Journeys, is an avid world traveler, certified wine expert, and international food specialist. She has written about travel and food for over 20 years and has visited 70+ countries.