When it comes to the ultimate travel destination, few places can compare to New York City. If you're planning your next trip (or first one) to the Big Apple, this 4-day itinerary in New York City will be your tour guide to the top sights and fun spots to explore.
It's no secret that the city that never sleeps is a hub of culture, commerce, media, and entertainment. There are so many things to see and do that you'll surely be overwhelmed when you start your planning.
This 4-day NYC itinerary packs in as much of the best bits as possible, without being too on the go every minute of every day. You'll find yourself walking through iconic parks, eating slices of New York pizza, and watching Broadway shows, just the way New York is meant to be experienced.
Tip: If you're traveling around the US, read my United States travel guide.
» Spending time in New York City? Check out our essential city guide and see the top 25 touristy things to do, where to stay in the city, a perfect 4-day itinerary, plus fun activities in Central Park.
Best Affordable Luxury Hotel in NYC
Don't have time to read the whole article? We think the all-around best choice is the…
Essential Info For NYC
Before diving into your New York City adventure, here are a few important tidbits of essential info. From traveling to NYC, getting around once there, and the best places to stay.
How To Get to New York City
Getting to New York City is probably the easiest part to plan. Your best option for international and domestic flights is JFK (John F. Kennedy) International Airport. Other options are LaGuardia International Airport in Queens and Newark Liberty International in New Jersey.
Getting Around in New York City
New York is a relatively walkable destination. Many of its most famous attractions are so close that, if planned well enough, can be reached on foot or by subway.
If you're not a fan of walking, Uber and Lyft are excellent services to help you reach your destination. The downside is that rides are sometimes pricey. The same goes for NYC taxis.
New York City's public transportation systems are top-notch so you can make use of the subway or buses throughout the city. Expect to pay about $2.75 regardless of where you're going.
Where To Stay in New York
There are many unique area to stay in NYC and pretty much any of them will fits well into this itinerary. Base your choice on what you like most. Do you want to be in the middle of the action? Stay in Times Square. The Theater District or Midtown are excellent choices if it's your first visit.
For the broadest offering of retail therapy, nightlife, and cuisine, choose either the Meatpacking District or Tribeca. Head to SoHo, Chelsea, or the Upper West Side for arts and culture.
The Financial District is a bit cheaper, but further away. The Upper East Side is more glitz and glamour. Stay in Brooklyn for slightly cheaper accommodations.
» For more information visit the 10 Best Areas to Stay in New York City.
Quick Picks: Affordable Luxury New York City Hotels
Best Tours To Include in Your 4 Days in New York City
When it comes to tourist attractions in NYC, these are the best tours you definitely shouldn't miss out on.
Should You Get a City Pass?
You can definitely maximize your New York City experience with a sightseeing passes, and save money at the same time. There are two main passes: Go City Pass and New York CityPASS.
Remember that even though you'll get entrance for free, you do have to make a reservation for most places in advance. Don't forget to do that, or you might be left out.
4-Day Itinerary in New York City
Day One – Midtown Manhattan, Central Park & Times Square
From historical sites in Midtown, and the serenity of Central Park, to the excitement of Times Square. No trip to the Big Apple would be complete without the quintessential NYC attractions.
Spend the Morning in Central Park
Nothing screams New York like Central Park. A massive 800-acre park filled with fantastic, mostly free, things to do and see. Some of its most stunning sites include Shakespeare Garden and Strawberry Fields.
For some fun Central Park activities, there's the Central Park Zoo, Belvedere Castle, and the Central Park Wildlife Sanctuary. There are also a number of monuments to seek out in the park.
If it's a nice day, you can rent a boat or take a gondola ride from April to November on the Central Park Lake.
Go Museum Hopping
Next up is a few of New York's famous museum. You can choose to explore them on guided tours or on your own, with each charging a $25 admission fee.
First up, just off the park's east side, you'll find the Solomon R. Guggenheim Museum. It's a UNESCO World Heritage Site and is quite a sight from the outside and a treat on the inside too.
Sitting just below Central Park is the world's largest art museum, the MET, or Metropolitan Museum of Art. It contains many works ranging from ancient Egypt to modern contemporary art.
Finally, you can opt to head to the Museum of Modern Art (MoMA). Here you can see iconic works by artists such as Van Gogh, Warhol, Picasso, and Dali.
Take a City Brew Tour
Did you know that there are tons of craft breweries in New York City? One of the best ways to sample the beer while having a great time is to take a City Brew Tour. Experience NYC's beer brewing roots that date back to pre-prohibition as you explore by van what's fermenting in the different neighborhoods of Brooklyn & Queens. Get VIP Behind-the-scene tours of your favorite breweries such as Brooklyn Brewery, Circa Brewing Co., Five Boroughs Brewing and many more!
Enjoy up to 12 beer samples
VIP access at 3 stops in Brooklyn
Paired Snack
City Brew Tours Swag
Local knowledgeable guide
Light walk between breweries >1.25 miles
Convenient starting point (Metro card included)
An Evening in Times Square
End your first day in NYC by visiting the epicenter of glitz, glamor, lights, and action — Times Square. The billboards all around are mesmerizing on their own, but add in the crazy amounts of people walking every which way, the constant stream of taxis, and all the shops and restaurants and you'll be in sensory overload quickly.
For me, the best way to spend time in Times Square is to first just walk around and get the lay of the land, pop into shops, look up a lot, you know, just enjoy it.
Then stop by the TKTS booth and pick up some tickets to a play or show on Broadway. If you get in line early, you'll get a better pick of what's available, but you can still get tickets later in the day.
Once you have your tickets, then you should head to a pre-show dinner at one of the great restaurants in the area, and I'm not talking about the touristy TGIFridays or Hard Rock Cafe in Times Square. Skip those and head to Bar Centrale (you're going to need to get reservations at least a week in advance), or 44&X on 10th Ave.
Day Two – Chinatown, Tribeca & The Financial District
Lower Manhattan is the perfect place to visit during a trip to New York City. Culture, cuisine, stunning neighborhoods, and iconic attractions can all be found there.
Dive Into Chinatown
Undoubtedly, one of the most fun areas to explore in NYC is Chinatown. Famous for its fantastic food and tourist highlights, exploring the busy sidewalks of this neighborhood is the perfect start to day two.
Columbus Park is a must-visit, where you can participate in Tai Chi classes and friendly chess games in a scenic park.
After indulging in some delicious food and culture, immerse yourself in the Museum of Chinese in America. Admission fees are between $8 and $12.
Discover the Hidden Gems of Tribeca
A very distinct and charming neighborhood in NYC is Tribeca. Considered an eclectic and fancy area, you'll find world-class restaurants, boutique stores, and industrial buildings that double as art galleries.
For a midday bite and drink, head over to Nancy's Whiskey Bar, a popular pub in Tribeca. On the menu, great food, and delicious craft beers and cocktails.
Explore The Financial District
As you move into the late afternoon and the evening of your second day in NYC, the Financial District is a great place for your day to come to a close. It is lined with buzzing restaurants, bars, and skyscrapers.
The World Trade Center and the National September 11 Memorial Museum are worth a visit. Thanks to reader Monica for offering this suggestion: "If you visit the World Trade Center Memorial, check out the World Trade Center Transportation Hub which is housed in the Oculus, an amazing structure which looks like the bones of a giant picked over fish."
For epic photo ops, visit The Charging Bull Statue, Bowling Green Park, and Trinity Church.
End your night by plopping yourself in a seat at one of the pubs or cocktail lounges just east of Wall Street like Killarney Rose or Full Shilling.
Tours to Book
Day Three – Lower Manhattan, Ellis Island & SoHo
It's time to dive into more of Manhattan, then indulge in true tourist fashion with a big hitter in NYC on Ellis island. Once back in the city, an evening of fun in SoHo awaits.
Morning Start in West Village
A part of the larger neighborhood of Greenwich Village, West Village is the perfect place to start your exploration of Lower Manhattan. Its tree-lined streets are perfect for a morning stroll as you discover numerous cafes, bars, and restaurants.
After getting your daily caffeine dose, head to the famous Washington Square Park, the artistic IFC center, or the historic Stonewall Inn.
Catch a Ferry to Ellis Island & Visit The Statue of Liberty
Departing from Manhattan's southern tip, behind Castle Clinton in The Battery, hop on the Liberty Island ferry. Once you arrive on Liberty Island, take a tour of the Statue of Liberty and tick this attraction off your bucket list.
Then, jump back on the ferry, making a quick stop at Ellis Island. Home to the National Museum of Immigration, it's a must-visit if you have the time.
Explore SoHo
SoHo is where art, fashion, and trendsetters go when looking for some fun. And to wrap up day three, you'll do much of the same. You'll find many designer stores and vibrant, eclectic bars and eateries.
Take this tour: SoHo, Little Italy, and Chinatown Walking Tour in New York
Late afternoons here are best spent at Pearl Street Market, or if you're in the mood for some tantalizing drinks, head to Sweet & Vicious. For something a little unique, The Back Room NYC, a prohibition-style bar, is the perfect nightcap.
Day Four – Brooklyn & Williamsburg
As a last hoorah to your 4 days in NYC, your final day is all about Brooklyn and Williamsburg.
Venture Across The Brooklyn Bridge & Explore Brooklyn
Whether best experienced at sunrise or sunset, the Brooklyn Bridge is a fantastic sight to behold. You can easily opt for walking across it (which will take about an hour) or cycling over it.
Once you're in Brooklyn, head over to the Dumbo area. One of the most popular of Brooklyn's neighborhoods, you can visit the Time Out Market here. A 24,000 square-foot food market with hand-picked food stands by the editors of Time Out Magazine.
Discover Williamsburg
One of the trendiest areas in Brooklyn is Williamsburg. With many vintage stores, bars, and restaurants, it's easy to fill more than one afternoon with everything there is to do in this area.
Visit the renowned Brooklyn Brewery, Smorgasburg, or Sunday in Brooklyn to taste the best food. As for live music and entertainment, look no further than Skinny Dennis or The Knitting Factory. End the night with stunning skyline views of Manhattan from the iconic Water Tower.
New York is an amazing destination and one that will definitely make you fall in love instantly. It's a city where fun, excitement, and joy can be found around every corner. And with this 4-day NYC itinerary, you're in for an absolute blast.
6 Essential NYC Travel Tips You Need to Know Before You Go 🚕
New York City awaits! Before you dive into the Big Apple, make sure you're prepared with these 6 essential travel tips for a seamless, unforgettable experience 🌆🍎
Master the Subway 🚇: Get around NYC like a local with their extensive subway system (here's a map!) – save time and money by familiarizing yourself with the schedules. Fare for most riders on subways and local, limited, and Select Bus Service buses is $2.75.
Pack Comfortable Shoes 👟: With so much to explore, you'll be walking a lot! Bring supportive, comfortable walking shoes for all the sightseeing and adventures.
Expect Unexpected Weather 🌦: New York City weather can be unpredictable – pack layers and be ready for anything from sunshine to sudden showers.
Stay Street Smart🚦: Keep your belongings secure and be aware of your surroundings in crowded areas to ensure a safe and enjoyable trip. Travel scams are real.
Discover Hidden Gems 💎: Venture beyond tourist hotspots to find local favorites and unique experiences – don't be afraid to explore the city's diverse neighborhoods!
Embrace the Fast Pace 🏃‍♂️: NYC is always buzzing with energy, so prepare to keep up with the vibrant, fast-paced lifestyle and make the most of your time in the city.
Related Articles
Like this post? Why not save it to Pinterest?
FOLLOW US on Pinterest, Instagram, Facebook for more great travel inspiration and tips.
Pin it for later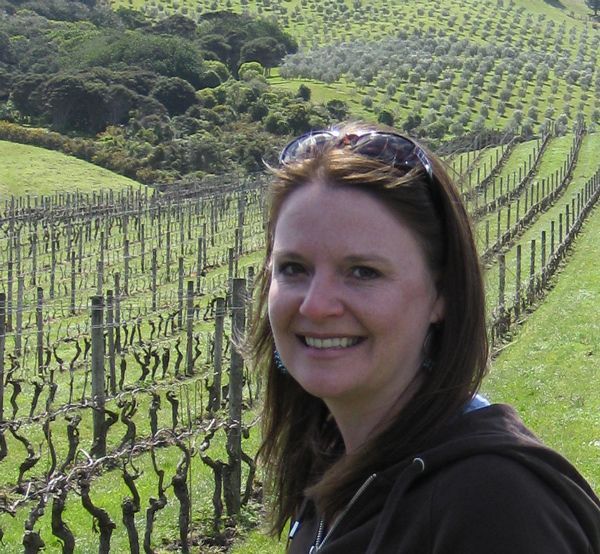 Laura Lynch, creator and writer of Savored Journeys, is an avid world traveler, certified wine expert, and international food specialist. She has written about travel and food for over 20 years and has visited over 75 countries.