Note: Due to current circumstances, some information may be outdated. Please check official websites before you travel. Be advised this article may have links to products we make commission from.
In a city as sprawling and cosmopolitan as Buenos Aires, in Argentina, you're sure to find an incredible array of delicious food. That's what we set out to do during our 5-day stay in the city.  After having spent a few days soaking up the delicious wine and food in Mendoza, we were ready to see what Buenos Aires had in store. We knew we would find incredible food there, and we absolutely did.
We tried a couple of unforgettable gourmet restaurants and sampled our share of Argentine steak at local parillas. Both are absolute musts during your stay.
The only local trend we didn't get in on was the closed-door restaurant (dining in someone's house), which has become a huge part of the dining scene in Buenos Aires. We'll put that on the list for next time.
For now, here is a list of our top 5 Buenos Aires restaurant experiences. When your'e in the city, be sure to check out these restaurants and wine experiences.
You might also like: Getting to know Buenos Aires
Aramburu
One of the most incredible restaurant experiences of my life thus far was at Aramburu in the San Cristobal neighborhood of Buenos Aires. Aramburu was named one of Latin America's 50 Best Restaurants and it's easy to see why. The 12-course meal, optionally paired with Argentina wines, is a gastronomic masterpiece.
The menu changes seasonally and features local ingredients with molecular techniques like liquid nitrogen, smoke infusion, foams and delicate purees. During our visit, our favorites were a sizzling prawn served on hot rocks, a mousse served in a martini glass that tasted just like a freshly made tamale and a crispy-skinned white salmon with creamy avocado puree. The restaurant is quite a bit outside the tourist center of the city, so expect a 40-minute taxi ride.
Find Aramburu
Address: Calle Salta 1050 | Entre Humberto I y Carlos Calvo, Buenos Aires C1074AAV, Argentina
Phone: +54 11 4305-0439
Website: http://arambururesto.com.ar/
Tarquino
Located in the Recoleta neighborhood, Tarquino is modern Argentina cuisine from a chef who trained under Ferran Adria at El Bulli in Spain. The chef enhances traditional Argentine dishes with molecular gastronomy techniques to elevate the local ingredients he uses. The nine-course menu we enjoyed started with "parmesan pizza", which was a parmesan foam engulfing bits of pepperoni, sprinkled with tomato crumbs and served with an olive oil sphere.
Each dish after was just as playful and exciting. The best feature of this restaurant is the 75-year-old ficus tree that juts into the dining room and up through the glass ceiling. The experience is elegant, but not stuffy and convenient to many top tourist hotels.
Find Tarquino
Address: Rodriguez Pena 1967 | La Recoleta, Buenos Aires, Argentina
Phone: +54 11 6091-2160
Website: http://www.tarquinorestaurante.com.ar/
I Latina
Showcasing traditional flavors from Colombia and South America, I Latina quickly emerged on the dining scene in Buenos Aires as a closed-door restaurant. Popular demand encouraged them to expand. The perfectly-balanced flavors and innovative dishes make for an amazing dining experience. Favorites on the menu include caramelized prawns with pineapple and fennel, braised pork with coffee and cocoa rub and avocado ice-cream. Each dish can be paired with Argentina wines to elevate the experience.
The restaurant is small, with an intimate feel that's perfect for a special occasion. And as a bonus, you can watch the chefs work in the open kitchen as you enjoy their creations. A taxi is recommended.
Find I Latino
Address: Calle Murillo 725 | Villa Crespo, Buenos Aires C1414AFE, Argentina
Phone: +54 11 4857-9095
Website: http://www.ilatinabuenosaires.com/
Don Julio
You can't to go Buenos Aires without having at least one meal at a top-notch Parilla, and Don Julio is a perennial favorite. It's exactly what you expect from an Argentina steakhouse: great steaks and a relaxed atmosphere. The food is rustic – large slabs of meat in your preferred cut and your choice of sides — and the wine list is extensive, which is evident from the hundreds of bottles that line the walls. The place is always packed, even at lunchtime, so plan ahead with a reservation so you don't have to wait in line or be turned away. And don't forget to order your steak cooked the way you want it. We found they had a tendency to cook the meat over for our liking.
Find Don Julio
Address: Calle Guatemala 4699 | Palermo Viejo, Buenos Aires C1425BUK, Argentina
Phone: +54 11 4831-9564
Website: http://www.parrilladonjulio.com.ar/
Wine Tasting Experience
If you want to gain an even greater appreciation for the wines of Argentina in a really fun way and a lovely environment, you must visit Anuva Wines, Buenos Aires' premium wine club. They host wine tastings at their private wine loft in Palermo Soho. The experience will blow you away, from start to finish. You'll try many great Argentinean wines, alongside some great snacks, and even have a chance to meet a few other travelers while you're doing it. They aim to introduce you to smaller, boutique wine producers. You can even buy the wine to take home with you at the end. It's a fantastic experience. One not to be missed.
★ Book this wine tasting experience on Viator.
If you're able to get to all of these experiences in Buenos Aires, you're doing good! It's a fantastic food city, with so many different places to try and unique experiences. If you're been, tell us about your favorite Buenos Aires restaurant experiences.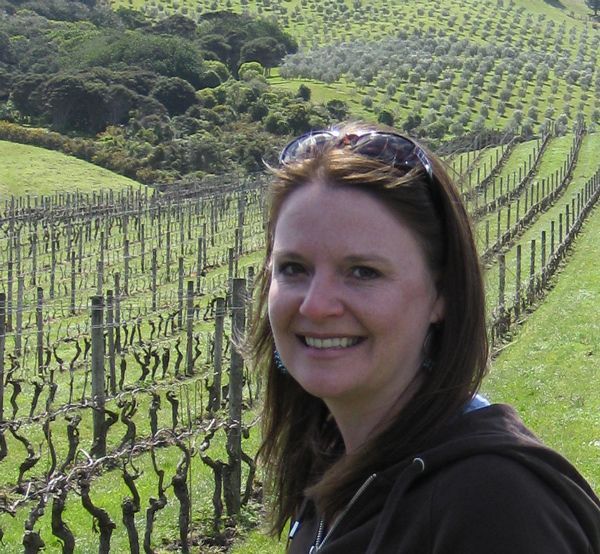 Laura Lynch, creator and writer of Savored Journeys, is an avid world traveler, certified wine expert, and international food specialist. She has written about travel and food for over 20 years and has visited 70+ countries.