From its pristine beaches peppered with a mahalo spirit to the excitement of a traditional luau, Maui is the perfect vacation destination. It's a tropical paradise.
While many imagine Maui only as a beach destination, this stunning island has much more to offer than sun and sand. We recommend a 7-day trip. With the first and last days taken up by travel, you'll have five days in Maui to explore the captivating crevasses of this idyllic island and discover what makes it so unique.
» Read about The Best Places to Stay in Maui.
When it comes down to planning your Maui travel itinerary, we've got you covered. You can swip our exact itinerary below, which will ensure an unforgettable experience. Or you can adjust it to fit you perfectly.
» Visiting several islands in Hawaii? Check out our guides to Oahu (with it's gorgeous waterfall hikes), top things to do in Maui, and be sure to use our Hawaii packing list to ensure you've got everything you need.
How Many Days in Maui is Enough?
Let me tell you, there are more places you can visit in Maui than you can get to in even a couple of weeks, so there is plenty to do to fill you itinerary, no matter how long you choose to stay.
A 3-day Maui itinerary might be a little too short to explore the top sights on this incredible island. It also will leave you trying to overstuff your Maui trip itinerary to the point where you forget to slow down and immerse yourself.
Since most Americans get just a few weeks of vacation a year, we find that most people take a week vacation to Maui. This is the perfect amount of time to see all the top sights and do some relaxing. You'll have 5 days to get it all in, plus 2 half days on either end with traveling to and from.
⇒ See all of our travel gear reviews. You may especially like our guide on the best walking sandals for travel, best travel pants, and comfortable travel clothes. Be sure to get a anti-theft travel purse as well.
Who is this Itinerary Best For?
This itinerary is made for those who want to explore the island, see the top sights, and not spend a lot of time driving in between things. It's got a little bit of adventure, but it's not ideal for adventurers. It's more laidback with not a lot of strenuous activity.
You'll need a rental car to get around to the various parts of the island. There is an abundance of stunning roads to explore Maui's beachy towns, but this itinerary focuses on cutting down on driving time.
With destinations within an hour-and-a-half driving range, you'll be able to get lost in some of the island's top highlights without the hassle of long road trips.
So, if you're looking to focus on squeezing out every last drop of this island's zesty pleasures without adding an abundance of hours dedicated to traveling, this itinerary is for you.
5 Days in Maui – Itinerary Breakdown
Take a look at this daily breakdown of what to expect from Maui's well-known and hidden treasures. The best way to tackle this itinerary is to read it all over, plot it on the map, and then decide which day you want to do each activity or area. You can move them around as the weather permits, or as you see how you feel each day.
Most people will choose to stay in West Maui, at either Lahaina, the Ka'anapali resort area, or the super luxury area of Wailea. This puts you in close proximity of many of the activities in our itinerary.
Map of Itinerary Stops
Day 1: Kahului & Paia
After landing at the island's main airport, Kahului Airport, you'll be greeted by the palm-tree-dotted landscape of Kahului. If it's your first visit and you arrive early enough in the day to get started with your sightseeing right away, you might want to see a few things in this area and nearby Paia before you set out to your hotel.
If you'd rather go straight to the hotel, or you landed late, you can always come back to this area on another day.
Situated on the northern coast of Maui, the city of Kahului has a wonderful selection of easy-going things to do. Make your way to Maui Nui Botanical Gardens to stroll through some of the wondrous native vegetation scattered around Maui.
If you're interested in learning more about Hawaii's sugarcane plantations, you can stop by the Alexander & Baldwin Sugar Museum to learn about sugar and plantation history.
If you have time, explore the bohemian burrow of Paia, which is about a 16 minutes drive. If you can make reservations in advance, stop at Mama's Fish House for lunch or dinner. Then you can stop at Ululani's Hawaiian Shave Ice for a cold treat before heading back to your hotel.
Day 2: Lahaina & Nearby Attractions
A small harbor town located in West Maui, a day in Lahaina is a must-do in Maui, whether you're staying there or not. What was once a popular whaling port is now a quaint area that still has some surviving remnants of the past.
You can also go whale watching on this up-close Maui whale watch tour from Lahaina. Other fun activities you might like to do include a kayaking and snorkeling tour, or a private surfing lesson.
One of the best things to do in Lahaina is to experience a traditional Hawaiian luau at night. At the luau, you'll be served some delicious traditional Hawaiian cooking and then the entertainment begins with traditional dancing and a festive atmosphere celebrating the rich Hawaiian culture.
The Maui Nui Luau at the Sheraton Maui Resort & Spa is one of the top luaus in the area. Here's what to expect:
Three-hour Kaanapali sunset luau feast served in three courses family-style
Lei greeting and imu ceremony
Polynesian dance show
Different dances from across the Polynesian world
Witness the Cliff Diver at Black Rock
Read more about Maui Nui Luau at the Sheraton Maui Resort & Spa.
Day 3: Kaanapali & Kapalua
A mere 15 minute drive from Lahaina, you'll find the gorgeous towns of Kaanapali and Kapalua, with glittering bays and luxurious resorts.
Head to Kaanapali Beach for watersports, such as sun-drenched swimming spots and some of the best snorkeling spots. If you're looking for your heart to drop in an exciting plunge, you can go to Black Rock at the Northside for some cliff jumping.
Head to the Kapalua Coastal Trail for a hike along the ocean. This 2.5-mile walk is very easy with paved or boarded walkways most of the way.
Kapalua Bay is considered one of the best snorkeling spots on Maui. Also in Kapalua, you'll want to save time for the Dragon's Teeth Trail – just .5 miles round trip, where you will see unique rock formations that are said to look like dragon's teeth.
Day 4: Molokini & Surrounds
Whether you're planning to take a cruise out to Molokini, hitting the green at Wailea Golf Club, or looking to spot the friendly smiles of spinner dolphins at La Perouse Bay, there's always something to do in this region.
A crescent-moon-shaped slab of greenery almost fully enveloped by aquamarine waters, Molokini will be one of the gems of your trip to Maui. Molokini is a volcanic crater within the ocean, blessed with tons of fish.
This roughly 6-hour Molokini and Turtle Town snorkeling adventure gives you an opportunity to cruise out to the crater, swimming in a sunken volcano, snorkel around to see the amazing tropical fish and sea turtles, and it includes brunch and lunch on board.
Day 5: Iao Valley and/or Road to Hana
While this drive is one of the longest of the bunch, just over an hour long, the trip is well worth the time on the road to experience the emerald green haven of Iao Valley. It is classified as a National Natural Landmark.
Make your way to the Iao Valley State Park to explore some of Maui's most phenomenal natural landscape. This 4,000-acre, 10-mile long park is home to one of Maui's most recognizable landmarks, the 1,200-foot Iao Needle. There's a quick walking trail to view the needle from the parking lot ($5).
There are lots of hikes to do as well. Take a tour with a guide. This will give you the opportunity to learn the history of Iao Valley's ecology.
Road to Hana
We don't usually recommend the drive to Hana in a short itinerary of Maui because it's a long drive and will take you most of the day to do, even though it doesn't "look" long on the map. From Iao Valley, it is a 2 1/2 hour drive to Hana. If you're going to do it, we recommend combining it with an early morning trip to Iao Valley.
Leave the valley early, after your morning hikes, then head out to Hana, through Kahului. Mama's Fish House is on the way, if you didn't get a chance to stop there on the first day.
There are many sights to see on the road, which you can see here. You'll want to plan for at least 6 hours, or to stay over night, if you want to see it all and not at a breakneck speed.
Another way to experience the road to Hana without having to drive yourself along the twisty roads is on a tour. Let an experienced guide show you around instead.
Top Tips on Planning a Trip to Maui
While the easygoing island lifestyle is an attitude worth adopting on your trip, you'll have to plan ahead if you want to experience the island to its fullest. Take a look at these top tips for making your ocean-filled getaway one to remember:
Start early – In order to beat the sea of tourists flocking to the main tourist attractions each day, you can start your day by rising with the sun. An added bonus is that a Maui sunrise is an exquisite experience.
Take something warm – While you might think its all sunshine and summer weather, some towns have higher altitudes than others. Add a lightweight jacket to your packing list to ensure you keep the shivers at bay.
Eat local – With a heavy stream of visitors to this island, tourist trap establishments are bound to appear with hefty prices attached to them. Look for those charming hole-in-the-wall eateries to ensure you sample the real taste of Maui with all its phenomenal flavor.
Final Thoughts on Maui 5 day Itinerary
Whether planning a fantastic island getaway with friends or looking for the best Maui honeymoon itinerary, this traveling schedule will cover you.
From daredevil activities to finding your inner beach bum on the sandy shore, a five-day trip in this lavish land will have you delving into all facets of your vacation personality.
Like this post? Why not save it to Pinterest?
FOLLOW US on Pinterest, Instagram, Facebook for more great travel inspiration and tips.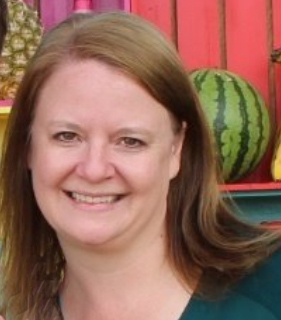 Laura Lynch, creator and writer of Savored Journeys, is an avid world traveler, certified wine expert, and international food specialist. She has written about travel and food for over 20 years and has visited over 75 countries. Her work has been published in numerous guidebooks, websites, and magazines.