Do you like desserts and chocolate? Of course, you do! Who doesn't? There are many incredible cities to visit around the world that are well-known for chocolate. Intrigued?
Read on to find out about the top places to find the best chocolate in the world. It's a dream come true for a sweet tooth! Prepare yourself for chocolate overload. These cities feature some of the best chocolate events, factories to tour, and desserts to try.
If you're the type to travel for food, it's a great and fun idea to plan a trip to one of these chocolatey destinations, where you can learn about the production of chocolate and take a tour to see the factory, and also taste all the delicious chocolate they have on offer.
Below are 7 of the top destinations to visit with chocolate in mind.
Where to Find the Best Chocolate
1. Brussels, Belgium
It is not surprising to learn that Brussels is often called the world's chocolate capital. In the heart of the city, in the Grand Place, chocolate is sold in at least half a dozen shops.
One of the most famous Brussels chocolatiers is Godiva, but there are many local shops where you can pick out an assortment of your favorites. We love Galler Chocolatier for their unique flavor combinations.
In Belgium, there are over two thousand chocolate shops and 16 chocolate museums. It is estimated that each Belgian eats around 8 kilograms of chocolate a year.
In Brussels, the Cocoa and Chocolate Museum introduces visitors to the chocolate-making process and the history of chocolate. There is also the Salon du Chocolat held every year in Brussels, which brings together the most famous producers of the delicacy from the whole of Belgium.
» BOOK A TOUR: Brussels Chocolate Walking Tour and Workshop
2. Oaxaca, Mexico
Oaxaca is known as the city of chocolate and culinary capital of Mexico. Hundreds of years ago in this town is where the incredibly popular hot cocoa drink, Mexican Hot Chocolate, originated. Hot chocolate drinks produced in ancient times were quite savory, and tasted a lot like strong modern coffee.
Cacao, which is traditionally produced in this city, is often spiced up with cinnamon and served with some delicious almonds. Moreover, every street in Oaxaca has something to do with chocolate. Some streets brew cacao; some sell chocolate bars while others sell an array of chocolate products you bet you would love to eat.
In general, chocolate in Mexico has always been very special, even before the arrival of European colonist in the 15th century. In fact, Cocoa has been growing for about three thousand years in Latin America, and the locals have mastered the art of making something incredible from it.
To demonstrate chocolate's incredible value to the Aztecs, it was often used for medicinal purposes and cocoa beans were even once used as currency because of its high value. Sign up for a chocolate experience in Oaxaca.
» BOOK A TOUR: Handcrafts Tour with Chocolate Experience in Etla, Oaxaca
3. Cologne, Germany
Germany actually ranks near the top of the list of nations that consumes the most chocolate per year, with annual consumption per capita of around 17.4 pounds. Germany's capital of chocolate is Cologne, which you may be surprised to hear is famous not only for the country's largest Gothic cathedral, but also for producing some high-quality chocolate.
In Cologne in one of the biggest chocolate makers in the country – the Stollwerck Chocolate Factory, which produces many brands of luxury chocolate. Also, in the city is the Imhoff-Stollwerck Museum, better known as the Chocolate Museum, where you can learn the three-thousand-year-old history of chocolate, and be introduced to the confectionery process, as well.
4. Paris, France
Is French chocolate the best in the world? While that claim is certainly lofty, in Paris alone there are over 300 chocolate shops. Saint-Germain-des Prés is Paris' ground-zero of chocolate, home to a few dozen world-class chocolatiers. It's heaven for chocolate lovers.
Perhaps the most famous chocolate event in the world is the traditional La Salon de Chocolat (Chocolate Festival) in Paris, which has taken place in late October since 1993. Chocolate produces from all over the world come to display and offer their chocolate for tasting during the festival.
You must stop at Debauve & Gallais, the oldest chocolate shop in the city. One of the most well respected shops in the city is Gérard Mulot in Saint Germain. Located in the stylish yet charming Marais neighborhood, Jacques Genin is another stellar chocolate stop to make.
» Want to visit Paris? We've got the perfect foodie guide to Paris right here.
5. Switzerland (Yes, the whole country!)
Probably the chocolaty-est of all destinations in the world is Switzerland. The whole country is one big dream come true for chocolate fans. The Swiss each eat around 20 pounds of chocolate per year! In total, there are 18 chocolate companies around the country.
This delicious delicacy is considered as one of this Alpine country's symbols. In addition, the Swiss are proud inventors of milk chocolate, which has fundamentally changed the concept of chocolate. According to the locals, Switzerland's chocolate success lies in its quality. Swiss chocolate-making adheres to rigorous quality standards, which in turn produces undeniably great chocolate that cannot be surpassed.
Most manufacturers offer a tour at their factory so that you can get acquainted with the production process. There's even a Swiss chocolate train route, which starts in Montreux and meanders through the beautiful countryside until it arrives in Broc at the Maison Cailler Chocolate Factory. Visitors can tour the factory and learn about the chocolate-making process
6. Hershey, Pennsylvania
Hershey, Pennsylvania, is a city built around chocolate. Located about 15 miles east of Harrisburg, the Hershey Chocolate World is an attraction for everyone. You can visit Hershey World and ride the famous HERSHEY'S Chocolate Tour ride for free. On the tour, you'll see how they make their chocolate, and learn about all the different types of chocolate candies they make.
Chocolate World also consists of other rides and attractions like Create Your Own Candy Bar, HERSHEY'S Unwrapped, the 4D Chocolate Movie and Hershey Trolley Works. You need a ticket to partake in these attractions, but you can purchase a bundle ticket in advance to cover everything.
7. La Fortuna, Costa Rica
Costa Rica's lush jungles have long been a notable area to grow cash crops such as coffee, chocolate, and sugar cane.
La Fortuna that includes the sweetest rainforest experience and unearths the hidden secretes of local chocolate production. Visit a farm where cocoa is grown, processed and produced. This hands-on experience lets travelers eat as much chocolate as they want while learning about history, culture and traditions of this popular Costa Rican sweet.
» BOOK A TOUR: Rainforest Chocolate Tour from La Fortuna
CONCLUSION
Have you ever traveled somewhere specifically to taste and enjoy chocolate? Tell us about it in the comments. We're always excited to hear about your food journeys around the world.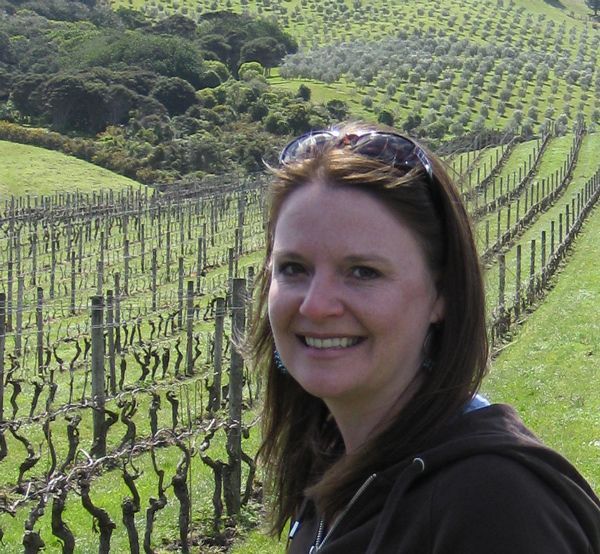 Laura Lynch, creator and writer of Savored Journeys, is an avid world traveler, certified wine expert, and international food specialist. She has written about travel and food for over 20 years and has visited 70+ countries.