Planning a honeymoon or anniversary trip and want it to be truly romantic? The incredibly romantic resorts listed below not only promise affordable luxury (you'll have to save up, but they won't break the bank), they also provide a quiet, relaxing and — most importantly — an incredibly romantic vacation.
We've been to some pretty incredible resorts that have made me instantly think it would make an incredible honeymoon spot. If only I'd known about them before I planned mine, maybe it would have been easier to plan and less stressful trying to find the perfect place.
(We stayed at the amazing Four Seasons Bora Bora for our honeymoon, which was really a great experience, so we didn't go wrong, by any means.)
As an added benefit, most of these vacations are a "set it and forget it" kind of place, where you can arrive at the resort without planning a thing and be treated like royalty all week without any effort.
While you're there, you'll want to take a million pictures together. Read this post for inspiration: Instagram captions for couples: Ideas for sweet, romantic captions.
Four Seasons Bora Bora, French Polynesia
I listed this as #1 not only because it was where Nick and I honeymooned, but because I think it fully embodies what a honeymoon should be — a luxurious retreat where you can rejuvenate from the wedding madness, with few distractions that will keep you from focusing on the love of your life.
As far as romantic honeymoon destinations, The Four Seasons Bora Bora has it all. The incredibly romantic over-the-water bungalows have the most comfortable mattress of any resort I've been to, there are glass sections of the floor so you can see directly into the water below, and many have a dramatic view of Mount Otemanu and Mount Pahia.
Each bungalow has a large patio with table and lounge chairs, and stairs that descend directly into the turquoise blue water. The resort is spacious and gorgeous with pathways that take you to the indulgent spa, the pool and bar, and the lagoon where you can snorkel.
When you're done exploring the resort, sign up for activities and excursions like swimming with stingrays and sharks. Food is also top-notch and they offer romantic candlelit dinners on the beach for two, or breakfast served on the patio of your bungalow.
>> See all the great things there are to do in Bora Bora
Sri Panwa, Cape Panwa, Phuket, Thailand
So many couples plan their honeymoon in Thailand. The exotic nature of this Southeast Asian country is alluring and romantic, plus you can't beat Phuket when it comes to tropical paradise. There are hundreds of incredible resorts to choose from in Phuket for a romantic getaway, but we stayed in the most incredible private villa that I instantly declared the perfect honeymoon spot.
The Sri Panwa Resort in Cape Panwa on Phuket Island is beyond incredible. You can rent a private suite or one-bedroom villa (recommended) with an incredible view of the Andaman Sea, all the privacy you could want, along with your very own plunge or wrap-around pool.
The villa is decked out with a surround sound system, an outdoor shower and bath, and walls of windows that can be opened to enjoy the environment from your cozy bed or living room. A short trip by tuk-tuk will take you to other areas of the resort, like Baba's Nest — a bar/lounge perched high above the resort with no surrounding walls.
It's really like sitting on top of the world and the views extend forever in every direction. Plan to never want to leave your villa, though, because the private pool is where you'll want to spend all your time.
Kandima Maldives
The Maldives is one of those destinations we all dream of going at some point in our lives. There's no better time to enjoy the beauty and luxury of these magnificent islands than on a honeymoon or anniversary, when you're looking for the ultimate romance.
Kandima Maldives isn't like other stuff luxury resorts in the Maldives. It has that something special. It's one of the biggest island resorts in the Maldives, but it still manages to feel like your own private getaway. The grounds and the accommodations are stunning. And the price won't shock you, like some Maldives resorts.
You can choose your level of accommodations at Kandima – anything from a beach studio up to the incredible overwater honeymoon suite, complete with a private pool and plenty of privacy. We stayed in ocean pool villa that had a private infinity pool that extended over the ocean side of the island. It was gorgeous, inside and out.
We felt like we were the only guests on the island when we were tucked away in our villa. The pool is the perfect size for two people to float around. And we caught glimpses of fish and rays everytime the tide went out. Kandima has great food options.
You can choose from many levels of inclusiveness – from B&B up to premium all-inclusive. The ultimate package includes meals at any of the specialty restaurants – Chinese, Mediterranean, Steakhouse. Whatever you want to eat, you can find it at Kandima. We even took a pizza-making class.
Sabi Sabi Bush Lodge, South Africa
If you're looking to blend adventure (who doesn't want to go on a South Africa safari?!) and romance, Bush Lodge at Sabi Sabi in South Africa is perfect. The accommodations (especially if you splurge on the Mandleve Suite) are incredibly luxurious and there are twice daily game drives through Kruger National Park, not to mention firelight dinners and pampering at the Amani Spa.
The thatched-roof suites are very private and spacious and have huge viewing decks where you can watch for roaming game, or enjoy an ensuite meal. The Mandleve Suite is perfect for honeymooners. It has an outdoor shower, a private pool, in-room dining and includes a private game experience.
The Sabi Sabi Private Game Reserve offers a luxury safari experience where all you have to do is go along for the journey and you'll have ample opportunity to see the Big 5 and tons of other animals. No planning necessary.
Read reviews or compare prices for Sabi Sabi on Trip Advisor.
Entre Cielos Luxury Wine Hotel, Mendoza, Argentina
Entre Cielos Luxury Wine Hotel in Mendoza is an incredibly beautiful resort located among the vines and mountains of Mendoza, Argentina, in the Luján de Cuyo region. If you're going for wine tasting, you can't be located in a better spot.
The rooms vary in style, from a standard room to a really unique vineyard loft overlooking the vines. It's a luxury boutique hotel through and through. Along with the amazing vineyard views, there's a large pool where you can relax, gazing at the Andes Mountains towering over as you drink a bottle of perfect Argentinean wine.
The Mendoza wineries are not far away, so you can spend a day enjoying the wines of the area, indulging in romantic wine lunches, and then come back to your private suite and relax in ultra luxury.
Jade Mountain Resort, St. Lucia
Located in St. Lucia with a fantastic view of the twin Piton mountains, the Jade Mountain Resort is one of the most romantic and luxurious you'll find anywhere. It's quite expensive at nearly $2000 a night, but you can't beat it for romance.
The four-poster bed, the 24/7 private butler service, the private plunge pool on your balcony with that amazing view… it's the absolute perfect place for a honeymoon or anniversary. You can even do some star gazing from your bed.
The rooms are three-walled and open-air, with private infinity pools and a unique design that makes you feel like you're on a private island, complete with a private sun deck and open-air shower.
Marina Bay Sands Resort, Singapore
There are dozens of high end resorts in Singapore with great views and luxurious features, but none can surpass the Marina Bay Sands with its iconic structure and the possibility to swim on the edge of the clouds in the private guests only pool at the very top of the resort.
Located on the Marina Bay waterfront, in a prime location, especially for newbies to Singapore, you can't miss this architectural stunner with 3 cascading hotel towers, 2,560 rooms, extraordinary Sands Sky Park, floating crystal pavilions, lotus-inspired ArtScience Museum, The Shoppes, Celebrity Chef Restaurants, theaters and nightclubs.
For those signature sweeping views of the city, be sure to get a city view room at the top of the towers (they have floor-to-ceiling windows), book a relaxing dinner at one of their sky lounges, and definitely spend some time at the world's largest rooftop pool.
Argos in Cappadocia, Turkey
There's no where on earth more unique and mystical than Cappadocia. The fairy chimneys that cover the landscape is otherworldly and one of the most beautiful things you'll ever see. Argos gives you an opportunity to stay within a complex of ancient stone caves unlike anywhere else you've ever stayed.
They have a number of different suites you can book, from the splendid suite that is two levels with a private pool in the center, to the Tiraz Jacuzzi Suite with an outdoor hot tub that has a view of the landscape. You can even add on a hot air balloon ride, which will be the highlight of your trip.
You really can't believe this place until you see it in person, but believe me when I say it is truly a romantic and exceptional experience from start to finish.
Petit St. Vincent Resort, Grenadines
This secluded resort, located on a private island is an incredibly romantic 'all-inclusive' beach retreat that you don't want to miss. The 115-acre island has just 22 cobbled cottages, some located up on the hill and some that lead directly down to one of the most private beaches in the Grenadines.
The cottages up on the hill open up on the front to give you a full frontal view of the ocean from your bed, along with loungers, a table where you can enjoy your breakfast overlooking the sea, and almost total privacy.
During your stay, you'll have your own private butler to fulfill all of your desires and make sure you're comfortable. You can also add special extras like champagne upon arrive, complimentary massages and excursions, in their 'romance package'.
Rixos Premium, Dubrovnik, Croatia
To pick just one hotel in Dubrovnik, Croatia, for a honeymoon or romantic getaway is difficult. There are so many great places to stay in this beautiful city, and almost all of them have incredible views of the Adriatic from the room. I stayed at the Rixos Premium in Dubrovnik and loved it.
The relaxing balcony with sun chairs where you can relax and stare out at the beautiful Adriatic and old city, the nice pool area and restaurant where you can enjoy a complimentary breakfast on the patio with sweeping views — what's not to like?
They offer honeymoon packages that will enhance your stay. The hotel is easy walking distance to the old city, but removed enough to feel remote and romantic. After spending a day exploring the area, walking the wall of the old city or grabbing dinner near the medieval walls, retreating to the lovely and comfortable Rixos is like a home away from home.
CONCLUSION
You really can't go wrong with any of these resorts, whether it be for romance or for any other reason. In fact, who needs a reason to vacation at a beautiful destination? Treat yourself to luxury.
Quick. Check these necessities off your prep list!
Like this post? Why not save it to Pinterest?
FOLLOW US on Pinterest, Instagram, Facebook for more great travel inspiration and tips.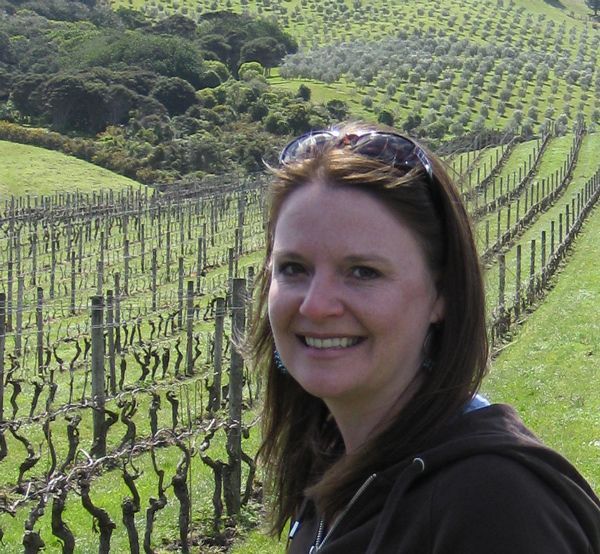 Laura Lynch, creator and writer of Savored Journeys, is an avid world traveler, certified wine expert, and international food specialist. She has written about travel and food for over 20 years and has visited 70+ countries.