When you think of Mexico, what are the first things that come to mind? For me it's probably tequila, cerveza, tacos, perhaps even all-inclusive resorts on white sand beaches. I bet you'd never think of wine and chocolate. There are so many unique aspects of Mexico that would make you stop and think, "Really? I didn't know that about Mexico." Why not learn a little more about our neighbors to the South.
Here are 5 things you probably don't know about Mexico:
Mexico has an impressive wine-growing region
When I think of great wine regions of the world, I admit that Mexico doesn't make the list. In fact, I didn't even know they had an active wine region until recently. I certainly don't remember ever having tried a Mexican wine before. But low and behold, the Guadalupe Valley, in the Mexican state of Baja California, is the oldest wine-growing region in the Americas. The vines were brought in from Europe by the Spaniards in the 16th century, so the first wine in Guadalupe was produced as many as 450 years ago. Guadalupe and surrounding areas have a climate much like the Napa Valley in California and similar grapes flourish in the region.
This may not be so shocking, but Mexicans don't really drink much wine. The consumption of wine in Mexico per capita is a meager .4 gallons a year, as opposed to the French who drink 15 gallons per capita a year. More than 80% of Mexico's wine is exported to places like Europe and the U.S., where it's more likely to be consumed.
When I found out about Mexico's wine region, I immediately declared that we must go there and check it out. Wine tourism in the area is alive and well. The "Ruta del Vino" (Spanish for Wine Route) connects over fifty wineries in three regions, and along the way you'll find upscale restaurants, plenty of hotels and other attractions to keep you busy.
Mexico is the birthplace of both chocolate and tequila
Chocolate was first cultivated in Mexico with most of the production coming from the state of Tabasco, which has been using cacao for over three thousand years. The Mayans and the Aztecs were of central importance in the ancient production of cacao. But these days Mexico produces very little of the world's supply of chocolate. Over 70% comes from Africa now.
Tequila, however, is alive and strong in Mexico. It is considered to be North America's first distilled drink, initially produced by the Aztecs and later refined by the Spaniards in the 1520s. The blue agave plant is the necessary ingredient in traditional Mexican tequila, and the plant is produced mainly in Jalisco. For that reason, Mexican law states that only tequila produced in Jalisco can officially be called tequila.
Mexico is home to 31 World Heritage sites
Mexico is ranked 5th in the world for the number of recognized UNESCO World Heritage Sites, thanks to the exceptional building skills of the Mayans and Aztecs. All throughout Mexico you'll find incredibly well-restored archaeological masterpieces that offer a glimpse into what life was like thousands of years ago. These ancient ruins include the Mayan ruins in the Yucatan peninsula (like Chichen Itza and Tulum), incredibly expansive structures like the Pyramid of Cholula, which is larger even than the Great Pyramids in Egypt, and the elaborate ancient city of Teotihuacan outside of Mexico City.
Mexico has dozens of underground cenotes
One of Mexico's most alluring attractions to me is something I had never even heard of until my last trip to Cancun. It's underground Cenotes.
Cenotes are basically sinkholes. Caves and tunnels form underground when the limestone bedrock above collapses, creating subterranean pools of water. There are an estimated 7,000 cenotes on the Yucatan peninsula, making it a prime spot to check out this natural phenomenon. There are many cenotes along the Mayan Riviera where you can stop for a swim. There are also guided tours to some of the more popular ones that also include a stop at one of the nearby ruins (Tulum, Coba or Chichén Itzá). Some of the easy-to-find cenotes are Gran Cenote and Dos Ojos near Tulum.
The Mayans believed that cenotes were portals to the underworld and used them as a way to communicate with the gods. They held elaborate ceremonies in the caves and the water was considered to have healing properties. The cenotes were also their only source of fresh drinking water.
We can thank Mexico for the amazing avocado
That creamy guacamole you can't live without likely came from Mexico, as over 45% of the world's supply of avocados are grown in Mexico. The avocado is native to Central Mexico, especially Michoacán, where as much as 92% of the country's avocados come from. Mexico does supply other countries with a lot of their delicious avocados, but the majority of their production is consumed domestically. While Mexicans are eating up to 20 pounds of avocado per capital annually, Americans are only consuming around 5 pounds. That means when you visit Mexico, you'll find tons of authentic Mexican dishes utilizing avocados. Not just guacamole. Though I sometimes think I could survive on just guacamole if I had to.
Want to plan a trip to Mexico? Check out this helpful guide: 25 Places to Visit in Mexico.
What do you know about Mexico that didn't make the list? It's truly a fascinating country, rich with culture and history, just waiting to be explored. Tell us your favorite things about Mexico in the comments below.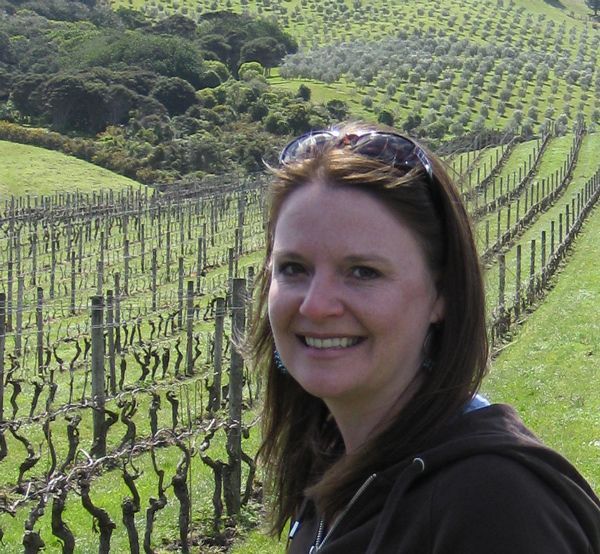 Laura Lynch, creator and writer of Savored Journeys, is an avid world traveler, certified wine expert, and international food specialist. She has written about travel and food for over 20 years and has visited 70+ countries.