New Orleans is a mecca for traveling foodies and there's no secret that there are dozens of amazing restaurants and food experiences to choose from. You definitely don't want to waste a meal by trying a restaurant you're not sure about. We're here to help you choose restaurants that offer a fantastic dining experience in New Orleans.
These aren't the hot right now restaurants. These are the restaurants that you can count on for an incredible meal and a great time. Of course, these restaurants are also consider to be some of the best in the city. We only deliver the best for our readers!
For a refresher on the foods you should order, check out our guide to must-eats in New Orleans. We also have a great guide on the best cocktails in New Orleans that can't be missed. To help with your planning, check out our shortcut guide to New Orleans, which includes lots of things to do, recommendations for where to stay, and what to eat and drink in the French Quarter.
Make the most of your time with this New Orleans 3-day itinerary. Now, let the eating begin!
Top Restaurants Experiences in New Orleans
Emeril's New Orleans
You might be thinking that dining at a celebrity chef restaurant might be too gimmicky and touristy, but Emeril's New Orleans, his flagship restaurant, is anything but that.
While many of the diners probably are tourists, the restaurant is very classy and modern and it's not in a touristy area of town. Just one look at the plates of food going out from the kitchen and you'll know you're in for a treat.
Emeril's is a great mix upscale modern, without pretension. If you like to watch the action, the Chef's Food Bar is where you should sit. It's a unique and enthralling dining experience. From here, you can watch the dishes being made. We watched the making of the grilled double-cut pork chop and were immediately sold.
This classic dish is always on the menu because there would be a revolt if it was removed. The truffle fried chicken for two was also drool worthy. The sticky buffalo duck wings we had as an appetizer were so crispy and flavorful that I almost considered cancelling our entrees and ordering another plate of duck.
Location: 800 Tchoupitoulas St.
What to Order: The duck wings and the double cut grilled pork chop.
Commander's Palace
Located in the Garden District in a very distinctive mansion, Commander's Palace has been one of New Orleans top fine dining restaurants for a very long time. It's an experience you can't miss.
It might be its long-time reputation as one of the most popular restaurant in the city that entices diners and makes reservations absolutely necessary, but it's definitely a unique dining experience, especially for those who aren't used to a first-class dining experience where the waiters wear tuxedos and refill your water glass after every sip.
The decor and ambiance of the restaurant makes you feel like you've stepped back in time to a more genteel and old-world Louisiana. The menu showcases New Orleans' unique and savory Creole specialties and the preparation and presentation stand up to expectation.
If you go for lunch on a weekday (when it's easier to get a reservation), you'll be rewarded with a 2-course lunch special for $20 and 25 cent martinis, which helps you assume the proper persona without running up the bill. Do keep in mind that the restaurant has a dress code. No shorts, no flip flops. Try to dress classy. It's part of the charm.
Location: 1403 Washington Ave
What to Order: Turtle soup, Pecan Roasted Gulf Fish or Crispy Soft Shell Crab
August New Orleans
Housed in a historic 19th century French-Creole building, August is one of John Besh's masterpieces of fine dining. The restaurant has multiple dining rooms, each with a different feeling — one more open and bustling with activity, one more withdrawn and subtle.
While the historic building is full of character and the service is impeccable here, the food shines above it all. The menu options include an a la carte menu and a chef's menu. The chef's menu is a great way to taste an array of dishes, some that aren't included on the a la carte menu.
The chop salad and cauliflower three ways are great starters. We loved the gnocchi. It was pillowy soft, topped with a rich cream sauce and black truffle shaving. The dishes are sized to share, so you can try a couple of dishes to start before digging into one of the entrees.
You will want to dress smartly for this restaurant. It's located in the CBD, not the tourist center, but it's not a long walk from the main hotels.
Location: 301 Tchoupitoulas St
What to Order: Potato Gnocchi, Wagyu Hanger Steak
Domenica
Another of John Besh's restaurants, Domenica is a more casual dining experience, serving modern Italian specialties. Located inside the historic Roosevelt Hotel, this modern restaurant stands out, and it's always full.
The restaurant is spacious, with plenty of room between tables and high ceilings, so even when it's really crowded, as it often is, it's not overwhelming. Of course, you also must head over to the Sazarac Bar in the hotel after you eat for an old school cocktail.
Domenica has an incredible happy hour, which runs every day from 2-5pm and includes half-priced pizzas and discounts on wine, beer and cocktails. The wood fired pizzas have the perfect crispy/chewy crust and quality ingredients.
Try fun combinations like the Gorgonzola with speck, honey and peaches or the roasted carrot with goat cheese, brussels strouts, beets and hazelnuts. Pasta is another favorite on the menu. If you're going for dinner, you absolutely must make a reservation.
Location: The Roosevelt Hotel, 123 Baronne St
What to Order: Squid Ink Tagliolini with Blue Crab, Gorgonzola Pizza
Peche
Located in the Warehouse District, Peche was inspired by the foods of Spain and Uruguay and focuses on fish cooked over an open fire, which is the centerpiece of the dining experience. Peche is one of the best seafood restaurants in town.
The restaurant works with local fisherman who harvest sustainably. They serve simple seafood dishes, with an emphasis on cooking on an open wood fire. has a very trendy nautical theme and the noise level can be through the roof, but its all worth it for the incredible experience.
The food and service are impeccable and there's, of course, a great cocktail menu and wine list. If you're wondering what to order and want to try some of the best things on the menu, get the Seafood Platter, which includes oysters, shrimp, the to-die-for smoked tuna dip, tuna and shrimp ceviche, and the chef's daily special.
The fish varies based on availability, but no matter what you order, you won't be disappointed. Other top picks include the whole fish and the crispy fried Brussels sprouts.
Location: 800 Magazine Street
What to Order: Seafood Platter, Catfish w/ Picked Greens
Where to Stay in New Orleans
It can get noisy and crazy, and all kinds of fun, on Bourbon Street, but if you don't want to be that close to the action, we recommend staying within the French Quarter, where you can easily get to everything that's happening.
The hotels we recommend are:
Like this post? Why not share it on your Pinterest board!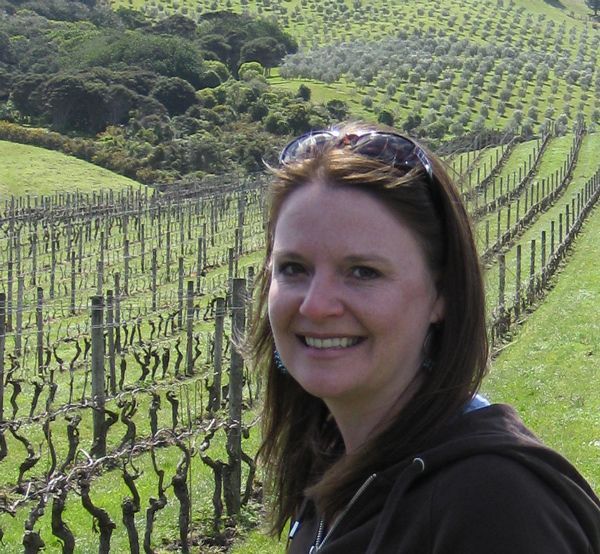 Laura Lynch, creator and writer of Savored Journeys, is an avid world traveler, certified wine expert, and international food specialist. She has written about travel and food for over 20 years and has visited 70+ countries.