Toronto is one of the most visited destinations in Canada. The city offers numerous exciting and unique things to do with exquisite views and a lively atmosphere.
Whether you're planning a fun family tour or a romantic trip for two in Toronto, there are many activities you shouldn't miss. The city is clean and safe, with lots of diversity and great food, plus proximity to the water. We know you're going to love it there.
Aside from being the largest city in Canada, it is also the most multi-cultural city in the world, with over 100 languages spoken there. All of the diversity leads to many different cultural influences and neighborhoods to explore
Here are some of what we think are the top things to do in Toronto that you should add to your itinerary.
» Check out this web story on Beautiful Places to Explore in Canada.
» Considering visiting other parts of Canada? Check out our Canada Travel Guide for more information, inspiration and destinations.
Quick. Check these necessities off your prep list!
Thrilling Things to Do in Toronto
1. Admire the View From the CN Tower
The CN Tower is definitely the number one tourist attraction you shouldn't miss visiting in Toronto. At 1,815 ft high, it's one of the world's tallest towers and it offers a picturesque view of the amazing city of Toronto and out across the water.
You can visit the Main Observation Level, towering 1,136 feet above the ground, to experience a full 360-degree view of the city. You can take your pictures here or just enjoy the sights; no matter what, it's a moment you'll want to experience to jumpstart your vacation in Toronto.
Not only can you take in the view of the city from the LookOut, you can also walk on air on the glass floor and explore the city from the SkyPod, at 1,465ft – one of the highest observation platforms in the world.
If you are someone who lives for an adrenaline rush and extreme adventure is your thing, you won't want to miss out on the iconic Edgewalk – a full-circle, hands-free walk around the SkyPod's outer ridge.
Main Observation Level: 10am – 9pm
Edgewalk: 10am – 5:30pm
SkyPod: 10am – 9pm
» See more information and book tickets.
3. Enjoy the Hockey Hall of Fame
Hockey is a big part of Canadian culture, so when you are in Canada, a dose of hockey is a must. If you are a hockey fan or a sports lover in general, a visit to the Hockey Hall of Fame is a thrill, with the largest collection of hockey memorabilia in the world.
Spread over a whopping area of 65,000 square feet, the Hockey Hall of Fame is a popular site that never fails to impress tourists. It is full of hockey information and memorabilia, but it's also an interactive destination – with two movie theaters, a broadcast zone, EA Sports game kiosks, and NHLPA Game Time – a virtual experience that allows you to go one-on-one, with real pucks and stick, against a life-sized, computer-simulated versions of current hockey players.
You can also check out the Montreal Canadiens' locker room and see the Stanley Cup. You can also see the Puck Wall which exhibits numerous pucks collected from different worldwide tournaments. The Hall of Fame is located right in the center of Toronto – a not to miss location.
» Get your Hockey Hall of Fame Admission ticket here
2. Visit Kensington Market
If you're looking for a trendy and fun neighborhood to hang out in, Kensington Market is your place. It's packed full with indie shops, vintage boutiques and arts spaces, and trendy bars, cafes and international restaurants when you're ready for a break.
The Market is also home to a wide array of specialty grocers, bakeries and cheese shops, so it's one of the best places in town for someone who loves food. You'll be able to walk around and find many of Toronto's specialty foods right in one place.
A great way to really experience the area and delve into the food is on an organized food tour. On this international food tour of Toronto's Kensington Market, you'll walk around with an experienced guide, seeing the area's street art, historical sights, and popping into locally-owned eateries for some really great food.
» Book your Kensington Market food tour here.
3. Discover Toronto's Beer Scene
Something we always do in a new city is explore the beer scene. There are so many great craft beer producers in Toronto. If you're a beer lover, you have to go on a Toronto Beer Tour.
On this tour, you'll enjoy a beer tasting at the popular Mill Street Brewery in Old Town Toronto. Then visit the St. Lawrence Market, with over 100 vendors, bakers, butchers and artisans, to sample a variety of Canadian specialties, followed by a tour of the trendy Distillery District, one of Canada's hottest tourist attractions.
It's a fun, laid-back tour that everyone will enjoy – not a bar crawl drunk fest. You'll visit some really cool places and taste some great craft beer.
» Get tickets for the Toronto Beer Tour.
4. Go On a Bike Tour
One really fun way to see the city is on a bike tour. Rather than walking around all day, zip around seeing the sights on a bike, instead.
It's a great way to learn about the history, culture and architecture of the largest city in Canada, along with some of its fascinating stories and facts, while getting a little exercise and having a great time.
Ride through the bustling downtown district as well a few relatively unknown areas. This tour includes the sights and sounds of the famous CN Tower, plus Chinatown, Kensington Market, Yonge-Dundas Square, the Financial District and much more.
Use of a bike and helmet, plus a picnic lunch, snacks and bottled water are included.
» Book your bike tour tickets here.
5. PATH – Toronto's Underground City
While you're walking around above ground, you might not even know about the vast network of underground pedestrian tunnels in Downtown Toronto, called PATH. It connects more than 70 buildings with 19 miles of tunnels, walkways, and shopping areas. It's the largest underground shopping complex in the world, in fact.
On a not-so-nice day outside, you can escape the weather on an underground tour of PATH. You'll see Toronto City Hall, the hockey arena, many shops and historic places on this 2-hour tour. Even if you don't want an official tour, you can spend many hours underground visiting shops, eating, and just wandering around.
6. Go Shopping
A trip to Toronto is a great time to shop until you drop. The city is filled with shopping sites, including Kensington Market, the CF Toronto Eaton Center, Bloor-Yorkville, Leslieville, and Queen Street West.
Take a walk down Bloor Street. This is the Park Avenue of Toronto. You will find all of the fancy shops on this street. Including Gucci, Prada, and the amazing Holt-Renfrew department store. If you can afford $500 for a pair of jeans, this is the place for you. Beyond the expensive stores, it is a nice walk and great people watching. And as always, window shopping is free.
Visit the quirky shops of Queen Street. This street is synonymous with the term "Funky". You will find hip clothing stores, independent record shops, and other off the wall type establishments. Favorite bar to visit on this street is the legendary Horseshoe Tavern. Every great Canadian music act has played there.
No matter what you are looking for, Toronto has it all! From clothing and accessories to books, artworks, housewares, vintage items, or something for your kids or pets, you can find everything in good quality and at affordable prices.
7. Eat at One of Toronto's International Districts
Toronto is a mixing pot or sorts and has many different international districts where you can find incredible authentic cuisine.
Eat in Little Italy. The restaurants in Little Italy represent are the best restaurants in all of Toronto. Beyond restaurants, you will find exciting night life in this area. This includes wonderful Italian coffee shops, gelato, music bars, and even Latin dancing.
Stroll through Chinatown. Looking for dim sum? Exotic Chinese herbs? Rare teas? Toronto's Chinatown is the place for you. Chinese restaurants shy away from the traditional "North American Chinese" menu. Instead, they serve up variety of authentic dishes that feed the over 400,000 people of Chinese background in Toronto.
Don't forget Toronto's Greektown! You can sample all kinds of Greek food at popular and little-known spots on a Greektown Food Tour. I have always been a huge fan of Greek coffee, and that's exactly how this tour begins.
8. St. Lawrence Market
Gourmets will love St. Lawrence Market. Considered in the top 25 markets in the world, it has over 50 specialty vendors. There's a Farmer's Market every Saturday from 5am-3pm, where you'll find great vegetables, fruits, meat, cheese, and seafood. And an antique market every Sunday from 5am-5pm.
During the week, you can visit the South Market, where all those vendors set up to sell their specialty products. On the lower level, visit the St. Lawrence Market Juice Bar. They specialize in freshly squeezed juices of all kinds and related products.
Saturday: Farmer's Market 5am-3pm
Sunday: Antiques Market 5am-5pm
South Market:
Tuesday to Friday – 9am to 5pm
Saturday – 5am to 4pm
Sunday & Monday – Closed
9. Take a Day Trip to Niagara Falls
When you're in Toronto, it's a good time to visit and witness Niagara Falls, which is only 80 miles away. That's just a 1 1/2 hour drive without traffic delays.
You can take in the magical sight of the falling water from the Table Rock site, which allows you to stand very close to the edge of the Horseshoe Falls. There are exhilarating bike trails and self-guided cycle tours you can do around the falls, as well.
You can even go into the falls themselves with the Journey Behind the Falls, which allows you to stand right next to the pouring water. Check out all of the places to go for the best views of Niagara Falls, so you can make the most of your trip and create unforgettable memories.
Plus, you can fill up your tummy at one of the Niagara Falls' restaurants that rest alongside the raging fall, with a good view of its rushing current. Check out all the foodie things to do in Niagara Falls.
There are many activities to enjoy in Niagara, from going on a thrilling helicopter ride over the falls to visiting the many wineries in Niagara on the Lake.
If you don't want to drive yourself, or don't have a car, you can go on a day-trip group tour from Toronto. Book a group trip here.
10. Escape to the Toronto Islands
After exploring the city, consider taking a ferry to the alluring Toronto Islands – a chain of 15 islands in Lake Ontario, just off the coast of Toronto's city center that are all inter-connected by paths and bridges. There is a lot to do on the islands. You can take your bike for a ride, or even rent one when you arrive on the island.
Or if you prefer taking a long walk, there are plenty of trails and pathways to explore. You can relax on one of the beautiful swimming beaches, or enjoy the water in a kayak or canoe. When you get hungry, there are a few cafes, restaurants and bars where you can stop for a coffee, beer, or meal.
CONCLUSION
With all of these great things to do in Toronto, it's just the right destination for your next vacation. If you are a foreign national from one of the Canada eta eligible countries, you should apply for an ETA right away and start planning a trip to Toronto that you will not forget for years to come!
Like this post? Why not save it to Pinterest?
FOLLOW US on Pinterest, Instagram, Facebook for more great travel inspiration and tips.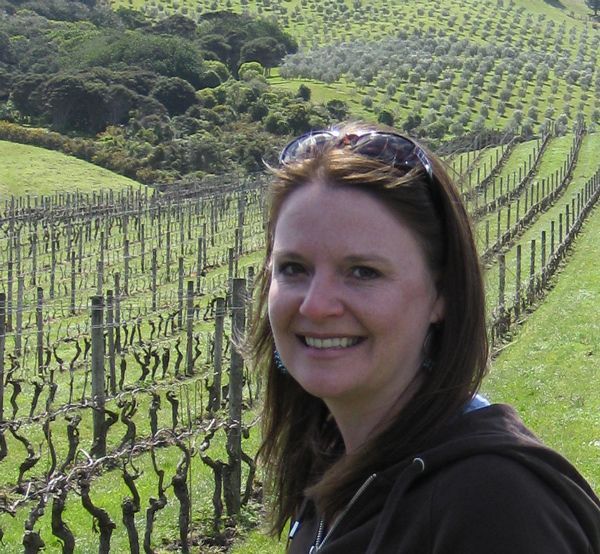 Laura Lynch, creator and writer of Savored Journeys, is an avid world traveler, certified wine expert, and international food specialist. She has written about travel and food for over 20 years and has visited over 75 countries.