Vacationing isn't always as easy as it sounds. If you've had an adventure vacation or packed your itinerary full you might need to detox and recover after your vacation when you get home.
Not all vacations include relaxation, sleeping in every day, and laying on the beach. In fact, most of the "vacations" I go on involved running myself somewhat ragged trying to get from place to place on a tight time frame, over-indulging in foods I typically wouldn't eat at home, and waking up to an early alarm every morning.
When I return home, I always need to recover and detox from my vacation. No matter where we go, or for how long, we always break from our usual routine and find ourselves sliding into slightly less healthy habits than usual.
Being on the road requires us to eat out for almost every meal, and sometimes the menu is especially tempting. We tend to get to bed late and wake up early, constantly increasing the sleep deficit. We spend hours – sometimes as much as 16 hours straight – on an airplane, where the air is dry and riddled with germs.
By the time we get home, we're run down, groggy, jetlagged, and bloated – not to mention a few pounds heavier. But what is there to do about all of this? Let me assure you, there are a few sure-fire ways to recover and detox after your vacation that will get you back to normal and ready to tackle work again before you know it.
Here are my top five ways of detoxing after a vacation.
How to Detox and Recover After Your Vacation
1. Pre-arrange a ride from the airport
When you get off the airplane after sitting like a LEGO man for 12 hours, you aren't going to want to have to take public transportation home. This is the biggest lesson we learned from traveling frequently. When we're finally out of the airport, all we want to be is home – as quickly and hassle-free as possible.
On our last trip, we pre-arranged a ride with Blacklane Limousines, after they suggested we try their service. I was so glad we did, too, because our flight was delayed by an hour, messing up our options for getting home, but the trusty Blacklane driver was there waiting for us at the airport like nothing ever happened.
Blacklane operates in 180 cities worldwide. If you're in or near a big city, you can set up a ride easily on their website or on their app. It's super easy and competitively priced. The cars are not necessarily limousines, but are very nice rides with professional drivers.
2. Return to your normal sleep pattern as quickly as possible
Nothing is worse than suffering through weeks of relentless jetlag after returning from a trip. Usually when you get home, you're already exhausted. Adding on a few days or a week of broken sleep from jetlag is the last thing you need. The key is to plan your sleep so you return to your normal schedule as quickly as possible without forcing it.
The first thing you can do is plan our return trip to ensure the easiest transition possible. Napping after a long-haul flight is never a good idea. Knowing this, we plan our arrival for later in the day, so we don't have too long to struggle through exhaustion before bedtime.
If your flight gets in at 11am, it's going to be a real struggle to stay awake until a respectable bedtime, which is really vital. Plan to arrive in the afternoon, if possible. Another key factor is allowing yourself to sleep in an extra hour or two until you're caught up and functioning like normal again.
The extra sleep will help dramatically. But don't overdo it. One or two extra hours is fine. Sleeping for 4 or 5 extra hours will put you right back into jetlag.
3. Detox your diet
We just went to Italy, where we ate our weight in pasta and prosciutto. You can bet that wasn't easy on our waistlines. In fact, all the heavy foods we'd been eating for two weeks while traveling had also started to make us feel sluggish and bloated.
The best thing you can do for yourself when returning home is detoxing from all the rich foods and carbs you've probably been eating. A healthy Mediterranean diet with plenty of raw vegetables is a great way to get your body back to feeling normal, and flush out toxins and inflammation.
This 3-day detox program from Prevention gives 10 steps to a healthy diet that will help drop vacation weight and get back to feeling normal. The main things to remember are to shrink portion sizes, avoid excess fat and carbs, cut out alcohol for at least a few days.
4. Take a day before returning to work
I used to like to return home at the last possible moment, so as to extend the experience as long as possible. I would book the latest flight home on a Sunday evening as possible. However, the one time that I wasn't able to do that and ended up returning home on a Saturday was the last time I ever wanted to return on a Sunday.
Having the extra day at home to prepare yourself for the return to the office, to do the laundry and unpack from your trip, and even to sleep in for one morning is so worth it. Whenever possible now we build in a day off when we return home. It will make you feel much less harried and unprepared.
5. Ease back in
It's tempting to return to your normal, busy routine the second you return home, but resist the urge. Planning a full schedule for the week you return will likely lead to stress, exhaustion and burn out. Give yourself the leeway to ease back in. Instead of filling up your schedule, judiciously choose activities and build in plenty of downtime.
You don't want to have to cancel plans when jetlag drags you down. These days it feels difficult to say no to communities events, invitations to parties and work obligations, but in order to give your body and mind time to readjust, it's best to take at least a week to gear back up into a busy schedule.
CONCLUSION
These 5 ways to recover and detox from your vacation seems simple to implement, but often they are harder to maintain than you think. Plan ahead in order to succeed. For instance, if you make a grocery list for your return, make sure it includes what you'll need for your detox diet.
The more you anticipate following these tips when you return, the more likely you will be to stick with them. How do you recover from vacation? Share your tips and stories in the comments.
Like this post? Save it for later!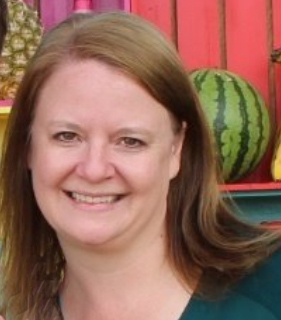 Laura Lynch, creator and writer of Savored Journeys, is an avid world traveler, certified wine expert, and international food specialist. She has written about travel and food for over 20 years and has visited over 75 countries. Her work has been published in numerous guidebooks, websites, and magazines.