Overseas travel brings with it so many challenges and rewards. If this is your first time traveling overseas, you probably have already felt the fear and elation that come with it. International travel can be hard to navigate for a first timer, or even your second or third trip.
There are cultural, social and etiquette differences that you really need to know, or you risk looking like a (-gasp-) tourist, or worse! If you're about to go abroad, there are some things to know that will help you out.
Seasoned travelers know that it pays to be educated and do your research before you go abroad so you don't offend, embarrass or find yourself in a pickle.
You can learn more about the country you're visiting on our destinations page – just choose your city or country.
Here are 50 things every traveler should know about overseas travel before leaving the country to travel abroad.
»» You might also want to read our guide: 10 Common Travel Scams to Avoid
What to Know Before You Go Abroad
Dealing With Money on Vacation
1. Most countries use credit cards with chip and PIN technology. Most U.S. cards now have a chip, but no PIN. Don't worry, your card can still be used with a signature in most places (except usually in train/metro station vending machines). Make sure you have cash on hand, just in case.
2. When processing your credit card, the merchant should bring the card reader to you. Your card shouldn't need to leave your sight. Whatever you do, be sure you get the card back after the transaction. There's nothing worse than leaving your card behind by accident.
3. Many credit cards charge a ~3% international transaction fee, even when you book your travel with an international company or hotel while still at home. Apply for a card that doesn't charge that fee to save $$. You can use that card exclusively for travel and often gain loyalty points for all of your transactions that can help pay for future travel.
4. Traveler's cheques are outdated and unnecessary. Use a credit card or cash instead. If you use a credit card, some merchants will ask if you want to be charged in local currency, or your own country's currency when paying with a credit card. You always get a better rate in the local currency.
5. ATMs are the best way to get the cash you'll need (see the next tip for why!). Try to calculate your costs in advance so you don't take our too much or have to pay another fee to get more. You can find ATMs in almost every overseas airport (unless it's really small).
6. Avoid exchange bureaus. They often charge exorbitant fees and give bad exchange rates. Use the ATM instead, but be sure to check if the ATM also charges exorbitant rates (some are connected to the exchange bureau.
7. Spend loose change before going back home, because you can't sell it back at many currency exchange desks so you'll have to come back home with a pocket full of useless coins. If you're not able to use it, keep a look out for those donation containers that are all over airports. You can at least let the coins go to a good cause rather than the bottom of your drawer.
8. Know the currency conversion rate and carry a calculator so you don't get taken advantage of. This can happen so easily! If you don't know what the conversion rate is and calculate it yourself, you might be spending way more than you ever imagined.
9. Haggling is expected in most bazaars and markets around the world. But don't start too low or you'll insult the storekeeper. Start negotiations with a reasonable amount and be prepared to pay up to 85% of the original cost. If you're not sure if haggling is acceptable, ask someone before you launch in.
Bathroom Matters While Traveling Abroad
10. WC stands for water closet and is the acceptable symbol for a bathroom in many countries. Be aware that most countries don't refer to it as the bathroom or washroom. You may have to ask for the "toilets", "the ladies", or "the loo".
11. Always carry small change if possible. You may need it in some countries to use the WC (bathroom), especially in train stations. I've definitely been caught a couple of times at European train stations with no change. They don't take pity on you if you really have to go either!
12. When using a street bathroom where you pay with coins in the door, beware that there is a time limit and the door may pop open before you're finished. No, I'm not kidding.
13. Always carry your own toilet paper. Some bathrooms don't offer free or any paper. You may be able to pay at the door for a small square of paper, but if that's not a possibility and you have none, you'll be out of luck. I carry a pack of tissues in my bag at all times.
14. Be prepared to squat! Many non-Western countries (and even a few others – like in France) use squat toilets and it's definitely a learned skill. Some older bathrooms in France are just a hole in the ground. In Italy, it's very unlikely that a public toilet in an older building will have a toilet seat.
15. Some countries/cities have older plumbing that can't handle toilet paper. Usually there's a sign asking you to place toilet paper (and other personal hygiene items) in the waste basket and not in the toilet.
16. In some countries (Argentina & Spain, for example), dinner doesn't start until at least 9pm. If you show up before that, you might be the only person in the restaurant. If you want to eat as early as 6 or 7pm, you might need to find a cafe instead of a restaurant. Try to make reservations for 9:30 or 10 pm if you want some atmosphere while you dine.
17. Tipping isn't required or expected in restaurants or taxis in most countries outside the U.S. Rounding up is usually enough. A nice restaurant may warrant 10%. Americans often think they NEED to tip, even if it's not the culture in that country, but that's very much NOT TRUE. Not all cultures are the same – some countries actually pay their wait staff a decent wage. However, you'll likely always tip the bell boy in a hotel if they take your luggage to your room.
18. When in China or Japan, rest chopsticks on your plate or on a chopstick rest, but never standing up in the bowl. It's the way a bowl of rice is offered to the spirit of a dead person on an alter, so a very big no-no in an eating situation. Along similar lines, you also shouldn't use just one chopstick to spear food, or set your chopsticks across your plate or bowl. That's why there's a chopstick rest on the table. It's rude, do just don't do it.
19. Some Muslim countries have strict alcohol consumption rules. Kuwait and Saudi Arabia are completely dry! Before you travel, check the calendar for religious holidays (especially Ramadan) in the country you're traveling to. Restaurants can be closed during these times, and alcohol can be forbidden.
20. Hotel breakfasts are often overpriced and underwhelming. If it's not included in your rate, grab a croissant and coffee at the corner cafe instead. You can often get a full breakfast at a nearby restaurant for half the price of the hotel's meager buffet.
21. Be aware of the price of the water you're being served. If it's from a bottle, it's likely not free, and it can be quite overpriced. Did you know that it's not typical to automatically serve water with a meal outside the U.S.? If you want it, you have to ask for it and be prepared to pay for it.
22. You shouldn't drink the water unless you're sure it's safe to drink, or you'll risk traveler's stomach! In many cases, it's not that the water isn't clean, but that your stomach isn't equipped to handle the different bacteria. For this same reason, it's unwise to drink any drink with ice in it.
23. When you're ready to get your bill in a restaurant, you'll have to ask for it. If you wait for it, you might be there all night. Here's a great opportunity to learn a few words in the language. Always know how to ask for the check.
24. Know how to stay safe on vacation. Be aware of commotion, people bumping into you, beggars hanging around. Pick pockets are smarter and better at what they do than you think. I can't tell you how many people I see putting their phone in a back pocket where it's easily accessible to a pick pocket. You have to be smarter than that. Check out these common scams.
25. Don't wear your backpack on your back, especially if you're carrying expensive items. It's easy for a thief to unzip a pocket and take something without you noticing. Carry it on your front, or lock the compartments.
26. Be prepared for illness and injury while traveling overseas. Confirm that you have medical travel coverage where you're headed, before you leave home, and know important numbers. When you've been hurt is not the time to have to figure out if you have coverage.
Packing for International Travel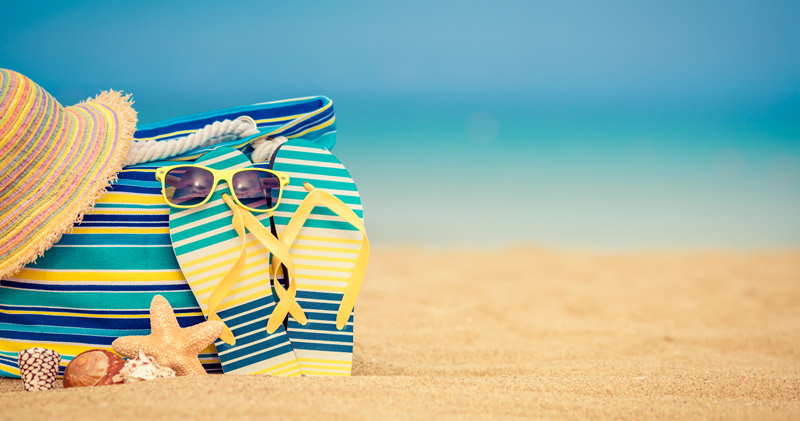 27. Packing light – only taking a carry-on — will save you from the dreaded "lost luggage" scenario. Here's a list of our favorite carry-on luggage and carry-on backpacks that meets International carry on standards. If you're going to travel with only carry on, you need to make sure it will fit in all airline baggage sizers (European sizers are smaller than in the US).
28. If you must take a checked bag, make sure you have at least a change of clothes and any necessities, such as medications, stored in your carry on. If your luggage is lost, it could take days to get it back. You might think the airline will give you money to buy necessities, but that is rarely the case.
29. Use a toiletry bag to store all of your little items, like make-up, band aids, medicine, tweezers. Toiletry bags keep everything neatly packed in one spot and make transporting it to the bathroom in the hotel very easy.
30. Save space by packing dual-purpose clothes that can be re-worn and mix-and-matched. There's no need to take multiple pairs of travel shoes and jackets. Purchase lightweight, comfortable travel pants to wear instead of bulky jeans.
31. Wrap wine and liquor bottles in clothes so they don't break in your luggage. There are also protective and leak-proof wine sleeves you can get to transport bottles in your luggage. Also, if you're bringing back wine, be aware of how much you're allowed to bring back.
32. We love packing cubes. They make packing SO EASY. The cubes compress your clothing so it fits in a smaller space and it keeps everything packed in nicely, so your underwear don't go flying when the TSA agent looks through your bag.
33. Do laundry in the sink, or give it to your hotel to do. You could even take along the awesome Scrubba Wash Bag that allows you to do laundry easily while on the road. The bag itself is a tiny travel-sized bag, but fits 3-4 shirts/pants in each wash. The time and energy you'll save not having to lug around baggage is so worth it.
34. Know the airline's baggage policy and buy the right size luggage. Some U.S. carry-on bags are too big in Europe and Asia. Low cost airlines always have stricter limits. Know before you go. Believe me, you don't want to get caught on a European trip with a bag that's too big. You'll way for the extra baggage on every leg of the journey.
35. Travel in the off- or shoulder-season to cut down on costs and avoid crowds. High season for overseas travel typically extends through the summer months and during Christmas and Spring Break.
36. Use a local airline to book short flights in country. Ryanair or Easy Jet will save you tons of money when flying in Europe. It's also wise to look into free stopovers offered by various airlines that will give you two destinations for the price of one.
37. Know whether you need an International driver's license to rent a car (like in Italy). Showing up to the rental car counter without one can ruin your vacation before it even starts.
38. Always ask for an estimate on the cab fare before getting in. You should know what the expected rate is so you don't get overcharged. You can ask the typical fare price at the airport or your hotel before you get in. If the fare doesn't sound reasonable, use a different taxi.
39. Only rent a car if it's absolutely necessary. Take the train, bus or walk around cities instead. It offers more culture, opportunity to see the countryside and less hassle: parking, theft and extra costs aren't worth it.
40. Know how to drive a stick shift. Manual transmission is standard at rental car agencies almost everywhere outside the U.S. and it costs a lot more to rent an automatic.
41. If you're going to rent a car, you better know how to change a tire! Also beware that some countries require you to carry chains the car during some months of the year (also Italy).
42. Know at least a few words in the language. You should at least know how to stay yes, no and thank you in the language. One of the most important to know: Thank You. Here's how to say thank you in 65 languages.
43. Don't walk around with your passport. Keep a copy of the first page with you, and store your passport in the hotel safe (unless it's required by the country that you carry it). Also give a copy of the first page to someone back home, just in case.
44. Never point at someone with your index finger, or any finger, really. It's rude. The last thing you want is to get in a fight with someone for doing it.
45. Know your passport number by heart, in case it gets lost. You should also keep a photocopy of the details page of your passport just in case.
46. Sign up for Global Entry (or Nexus) to speed through customs when returning to the U.S. They now have many different ways to get back into the country without standing in the really long lines you often face. If you rarely travel abroad and don't want to pay for Global Entry, TSA PreCheck allows for expedited security checks at more than 200 airports in the U.S. and it's just $85 for a five-year membership.
47. Sign up for STEP with the U.S. Embassy when traveling abroad and check international travel alerts and safety notices from the Embassy before you go. Once you sign up for STEP, you will be notified of any issues via email.
48. Know how to convert Celsius to Fahrenheit, if you want to know what the temperature is. An easy formula: deduct 32, then multiply by 5, then divide by 9. Most mobile phones have apps for this!
49. Learn to go with the flow. Don't get uptight or stressed out when things don't go right or you will ruin what little time you have on your overseas trip. Everything can be fixed with patience. We usually find that the aggravating thing that happened ends up being the most memorable and laughed at moment of the trip.
50. Cheers! Prost! Živjeli! Learn how to toast in different languages. It's fun and helps you get in the right spirit.
CONCLUSION
Now that you know the 50 things every international traveler should know, you'll be much better prepared to handle yourself in any situation when you go overseas.
If you have additional things to add that we should know about overseas travel, let me know about them in the comments. (Want more?
Check out this list of 24 unusual travel words you should know)
Quick. Check these necessities off your prep list!
Like this post? Why not save it to Pinterest?
FOLLOW US on Pinterest, Instagram, Facebook for more great travel inspiration and tips.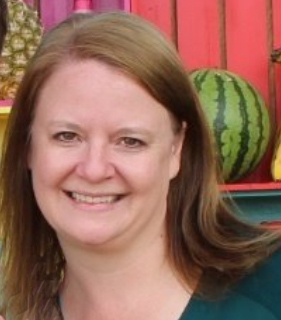 Laura Lynch, creator and writer of Savored Journeys, is an avid world traveler, certified wine expert, and international food specialist. She has written about travel and food for over 20 years and has visited over 75 countries. Her work has been published in numerous guidebooks, websites, and magazines.