There are hundreds of things to do in Washington DC and everyone should visit at least once in their lifetime to experience it all. Not only is it the historical center of the United States, it is one of the most interesting and fascinating places to visit in the country.
This list only covers my favorite 50 things to do in Washington DC. Some of these things are very touristy, some are local favorites that are slightly off the beaten path, and some are just plain required for any trip to the capital. And the best part is that many of them are completely free!
For further reading, here's a list of more local non-touristy things to do in DC. You might also like our Washington DC webstory.
» Want more? We've got a great 3-day itinerary to make your planning easier. Add to your plan with these 50 top activities to do in Washington DC, or see it like a local with these non-touristy things to do. We also recommend seeing these special landmarks.
Where to Stay in Washington DC
There are a lot of great neighborhoods in Washington where you can stay as a tourist and fully enjoy yourself. Where you stay depends a lot on what you want to do and your budget. For budget travelers, it may be more economical to stay outside the city in Arlington or Alexandria and take the Metro in.
Map of Hotels in DC
50 things to do in Washington DC
1. Take a tour of the United States Capitol Building
Tours of the U.S. Capitol are free, but tour passes are required. To visit areas of the Capitol beyond the Capitol Visitor Center, you need to make a reservation by contacting your State Representative or Senator, or by using the online reservation system.
Tour schedules fill up fast, so be sure to book your Capitol Building tour well in advance of your visit. A great way to see all of the Capitol Building and Capitol Hill is by booking a tour.
2. Grab a bowl of chili at Ben's Chili Bowl on U Street
Even former President Obama loves a bowl of chili from Ben's Chili Bowl. It's practically a city landmark by now. It opened in 1958 in the U Street neighborhood and has been growing in infamy ever since.
Now there are a couple of additional locations in case you don't make it to U Street – one on Wilson Blvd in Arlington and one in Reagan National Airport.
3. Spend a Day at the Smithsonian Museums
I've already mentioned a number of the Smithsonian Museums in this list, but there are a bunch more and they are all free to visit. Check out the website and decide which ones you want to see, then spend the day museum hopping.
There's no where else that you'll find so many amazing free museums at your disposal. For more great museums to see while you are there check out the best museums to see in Washington DC.
4. Take a Guided Tour of the White House
In order to request tickets for a White House tour, you must contact your member of congress. Requests can be submitted up to three months in advance and no less than 21 days prior to the desired tour date.
White House tours are typically hosted on Fridays and Saturdays from 8:00AM to 11:00AM (excluding federal holidays).
Be advised that there are limited tickets available, so you need to start trying for them as soon as possible.
5. Check out the offerings at Eastern Market
Located in Capitol Hill, Eastern Market houses a farmer's market, a flea market and an arts and crafts market. It is DC's oldest and continually operated fresh food public market.
Each section of the market is open various times, so check before you go. It's a fun place to walk around and see what local farmers and purveyors have to offer.
6. Go on a City Brew Tour
City Brew Tours is a company that offers private and public tours of the breweries in and around Washington DC. Take an all-inclusive tour where you'll explore the beer of our nation's capital as you learn about beer history and the brewing process. Sample up to 16 beer styles across 4 stops, along with a beer-paired meal,
Comfortable round-trip transportation
Exclusive access to DC's best breweries
7. See the Lincoln Memorial
The Lincoln Memorial is an American national monument built to honor the 16th President of the United States, Abraham Lincoln. It is located on the western end of the National Mall in Washington, D.C., across from the Washington Monument.
We think the best time to see the monuments is at night when there are less people about and the monuments are all lit up. Be sure to book a night tour in advance.
8. Pretend to be a spy at the International Spy Museum
The International Spy Museum is the only one of its kind in the United States, dedicated entirely to the profession of international espionage. It features the largest collection of spy-related artifacts that have ever been on display for the public.
During a visit, you can assume the identify of a spy and learn about their impact on the history of our nation. Get your International Spy Museum tickets here.
9. Go on an epic adventure at The Escape Game
If you're looking for a break from reading plaques and admiring art, go to Georgetown to play one of The Escape Game's five immersive adventures. DC has plenty of escape rooms but none are as immersive and well designed as The Escape Game.
You and your team will be given a mission and have an hour or less to solve puzzles, find clues, and escape before the time runs out. Reservations are recommended.
10. See the Cherry Blossoms (when in bloom) along the Tidal Basin
In late March to early April every year, the National Mall fills up with beautiful pink cherry blossoms. The National Cherry Blossom Festival celebrates the occasion with a parade and a kite festival. Planning a trip to see the blossoms can be very tricky, as they bloom in accordance with the weather, but it's definitely worth it.
We've put together a list of the best places to see cherry blossom trees in Washington, DC, and the surrounding areas. We've also included helpful information like the best time to visit and a few tips on the best way to view them.
11. Go to the National Holocaust Memorial Museum
The United States Holocaust Memorial Museum is a memorial to Holocaust and a reminder of the horrific injustice that was committed. The museum contains the largest collection of materials related to the Holocaust. A visit through the museum is a very moving and intense experience.
12. Learn how money is printed at the Bureau of Printing & Engraving
The Bureau of Engraving and Printing is a U.S. government agency that designs and prints currency in the United States.
A visit will show you the ins and outs of the printing process, the history of the design of money, anti-counterfeit measures that are currently being used, as well as what happens to damaged currency.
13. See the Declaration of Independence, U.S. Constitution and Bill of Rights at the National Archives
If you've ever wanted to see the historical documents that officially formed the United States, you have to make a visit to the National Archives, where the U.S. Constitution and Bill of Rights are kept, along with hundreds of other historical documents photos and records.
You can also research your ancestry, look up military records and access microfilm. Book a tour in advance.
14. Get fresh fish at the Maine Avenue Fish Market
The Municipal Fish Market at the Wharf on Maine avenue has been around since the 1800s, serving up fresh fish that arrives at the docks daily. There are multiple merchants vying for your business, and more than enough fresh oysters, crabs, shrimp and clam chowder to go around.
Many of them will even steam the fish on the spot for you so you don't have to steam the blue crabs for your crab feast yourself at home.
15. Vietnam Veteran's Memorial
The Vietnam Veteran's Memorial is an incredibly moving display of the names of more than 58,000 U.S. service members who fought in the Vietnam War, those who died in service in Vietnam/South East Asia, and those who were declared missing in action during the War. The wall is a poignant reminder of the lives lost in battle.
16. Take a free guided tour of the Pentagon
You may not have thought it possible to take a tour of the enormous five-sided Department of Defense building, but it is. The Pentagon offers free guided tours of the facility, but you must make a reservation at least 14 days in advance through their official website.
Reservations are available 14 to 90 days in advance and you're advised to book as far in advance as possible because tour schedules fill up quickly.
17. Go on a Segway tour
You know you laugh of the people taking segway tours in your own city, but I'm not sure there's a better way to get a full tour of the National Mall area of Washington DC.
You might look funny buzzing around town on a Segway, but you will definitely see more than the people who are laughing at you on foot.
Tours you may enjoy:
18. Go to Happy Hour in Dupont Circle
Instead of getting stuck driving endlessly around the traffic circle in Dupont Circle, get there on foot and head to one of the dozens of local bars and restaurants for happy hour.
It doesn't take long to find somewhere with an outdoor patio or a balcony overlooking the action, where you can sit for a bit and enjoy the city moving around you.
19. Walk on the National Mall
The National Mall spans for a mile from the Lincoln Memorial to the Capitol Building. There are nice gravel walkways along each side so walking the mall is easy and fun.
Along the way, you'll pass by the Reflecting Pool and the Washington Monument. All along the sides of the mall walking paths are Smithsonian museums to stop at.
20. Go "upscale" bar hopping in Logan Circle
While it might be a little removed from the normal tourist destinations in DC, the Logan Circle neighborhood is great for foodies.
It's a really vibrant area with lots of upscale bars and restaurants like Birch & Barley, Churchkey and Le Diplomate.
21. Catch the view from the top of the Washington Memorial
Free tickets for the trip to the top of the Washington Memorial are given on a first-come first-served basis starting at 8:30 a.m. at the Washington Monument Lodge at 15th Street adjacent to the monument.
The visit takes you to the top where the view of the city is one of the best you can find. Alternatively, you can just walk around the base and admire the monument and surrounding flags.
22. Watch an outdoor film
One of my favorite things to do in the summer in DC used to be watching the outdoor movies at the annual Screen on the Green near the Capitol Building.
While that event has been discontinued now, there are still many opportunities around the DC area to watch an outdoor movie. Check out the schedule of movies here.
23. Visit the Newseum
The Newseum, as the name indicates, focuses entirely on the News world. There are exhibits focused on major International and national news stories throughout history, including a 9-11 gallery, a Berlin wall gallery and a Civil Rights Movement section. The Newseum is open daily from 9 a.m. to 5 p.m.
24. Watch a play at Ford's Theatre
Yes, Ford's Theatre is still an active theater with regular productions that you can attend, and it's a pretty cool way to see a historical location. Downstairs is a museum containing many artifacts from Lincoln's presidency and assassination. Advance reservations are recommended during tourist season.
25. Tour the Washington National Cathedral
The ornate and beautiful Washington National Cathedral is open to the public during the week for tours. It's the sixth-largest cathedral in the world and the second-largest in the U.S..
A tour will lead you through the beautiful building and education you a little on the history. There is a fee to tour the building, but Sunday's are free.
26. Go on a Washington DC Food Tour
There's no better way to get acquainted with a new city than to go on a food tour. There are a bunch of different tours through the area's neighborhoods.
They'll show you all the best places to eat while you're in town and introduce you to a few specialties you can't find anywhere else.
27. See the United States Botanical Gardens
The U.S. Botanical Gardens, located just southeast of the Capitol Building, is a living plant museum where you can see all kinds of rare plants, flowers and exhibits.
A visit will introduce you to a world of plants and environments that are on display in indoor and outdoor settings. Admission to the U.S. Botanic Garden is free. The Conservatory and National Garden are open every day of the year from 10:00 AM until 5:00 PM.
28. Visit National's Stadium for a baseball game
Spend an afternoon at National's Stadium cheering on the local team the Washington Nationals. Opened in 2008, the new stadium is located along the developing Capitol Waterfront in Southeast DC. the ballpark features a variety of entertainment and fan-interactive opportunities that make a day at the ballpark a fun and engaging entertainment experience.
29. Enjoy a stroll through the National Gallery of Art's Sculpture Garden
The Sculpture Garden is an outdoor area with walkways that lead through many inspiring and creative installations of art in the open air. Walk through the gallery, sit by the fountain, grab a coffee and just relax in the lovely outdoor space.
Tour you may enjoy: The National Gallery of Art DC Guided Museum Tour
30. Watch a Supreme Court Ruling
On certain Mondays, Tuesdays, and Wednesdays from October to April, visitors are permitted to listen to oral arguments heard by the Supreme Court. Seating is available on a first-come, first-seated basis.
31. Watch a performance at The Kennedy Center
Free performances at the John F. Kennedy Center for the Performing Arts range from the National Symphony Orchestra to music and plays. Shows take place daily on the Millennium Stage at 6 p.m. You can also see the various rooms of the Kennedy Center during regularly schedule free tours.
32. Take a walk, bike or kayak along the C&O Canal
The C&O Canal (the Chesapeake & Ohio Canal) offers 184 miles of pathways, canals and trails on which to run, walk, bike or kayak. It's a great way to explore the historical, natural and recreational treasure the area has to offer.
33. Browse the Freer Gallery of Art
The Freer Gallery of Art and Arthur M. Sackler Gallery make up the Smithsonian Institution's National Museums of Asian Art in the United States. Over 25,000 pieces of art from around Asia and some American masterpieces are on display.
34. Visit the FDR Memorial
The FDR Memorial is one of my favorites on the mall. The monument focuses on the story of the U.S. while FDR was President and features waterfalls and moving statues, including one of FDR in a wheelchair near the entrance.
It's a peaceful and moving tribute to an American icon. If you're up for it, take a tour of the monuments at night and you'll see them in a new, more dramatic, light.
⇒ Over 30% off on unforgettable Night Tours in Washington DC
35. Visit the National Portrait Gallery
The National Portrait Gallery is a historic art museum that is part of the Smithsonian Institution and displays portraits of people who have made significant contribution to American history and culture. It is open from 11:30 a.m.-7:00 p.m. daily and admission is free.
36. Walk around the Old Post Office Pavilion
While the Old Post Office Pavilion building is currently undergoing major renovations and the historic clock tower is not open to the public, the building itself is a historic treasure and is worth a stroll by to admire the architecture. The Tower is closed until 2016.
37. Visit Union Market
One of the best indoor markets in the area, Union Market features a number of restaurants and food purveyors who are focused on high quality food in a fun and engaging setting.
Eat Korean-style tacos or sit down to a plate of incredibly fresh oysters. There are more than 100 businesses to choose from.
38. Go on a tour of Washington DC craft breweries.
Washington DC is brimming with new breweries these days. You can take a guided tour to a few of them , or just hop around yourself and find new favorites.
Many of them give tours of the brewery operations as well as tastings. Make sure to stop by D.C. Brau, Chocolate City, Three Stars and Bluejacket. Book your Washington DC Brewery Tour here.
39. Check out The Exorcist stairs in Georgetown
The movie The Exorcist was filmed in 1973, but people still flock to the narrow staircase alongside a building in Georgetown to see the stairs where Father Karras fell to his death in the movie.
40. Visit the National Air & Space Museum
There are two locations of the National Air & Space Museum and both are worth a visit. The main location is on the National Mall near the other Smithsonian museum.
The other location, the Odvar-Hazey Center, is in Dulles, not far from the airport. Both museums display hundreds of the world's most significant aviation and space artifacts, but the experience differs at each.
Tour you may enjoy:
41. Have dinner at a "Top Chef" restaurant
If you're a Top Chef fan, you probably already know that a number of contestants on the show live in Washington DC and have fantastic restaurants that you should definitely visit.
Spike Mendelson owns We the Pizza and Good Stuff Eatery, and Art Smith owns Art + Soul. Even though this next one isn't a Top Chef restaurant, we really like Rose's Luxury in Capitol Hill.
42. Shop in Georgetown
As far as neighborhoods go, Georgetown is one of the best in DC for shopping and dining. You can easily spend an entire day walking through Georgetown, especially if you like to shop at trendy clothing stores and expensive shoe shops.
Georgetown has a lot more going for it than just trendy shops. There's a lot of history there too. Book your Historic Georgetown walking tour here.
43. Visit the Jefferson Memorial
The Jefferson Memorial is a huge presence in DC, along the Potomac River. It's a great place to see the Cherry Blossoms from when they are in bloom, or to have a picnic on a sunny day.
Of course, you'll want to hike the stairs for a view of the towering Thomas Jefferson statue that stands in the middle.
⇒ Book your Washington DC Guided Night Tour here.
44. See the animals at the National Zoo
Giant pandas Mei Xiang and Tian Tian and their cub Bao Bao are the big attractions at the National Zoo, but there are 1,800 other animals to visit, as well. It's open every day from 6am-6pm and admission is free.
45. Visit Folger Shakespeare Library
The Folger Shakespeare Library has more to offer than just the world's largest Shakespeare collection. The main building is also an historic landmark and it has beautiful gardens, unique works of art, and beautiful rooms that house many rare research materials from the early modern period.
If you're a Shakespeare fan, or just a lover of beautiful architecture, it's a must visit.
46. Martin Luther King, Jr. Memorial
The Martin Luther King, Jr. Memorial opened in October 2011, a few months after the 48th anniversary of Dr. King's "I have a dream" speech. Set in the greater National Mall area, the memorial occupies four acres of land in West Potomac Park and looks out over Tidal Basin near the Franklin Delano Roosevelt Memorial.
The site includes both a commanding 30-foot statue of Dr. King and a 450-foot granite inscription wall, featuring 14 excerpts from King's speeches, sermons and other public addresses.
⇒ Tour to book: African-American History Tour with Reserved Museum Entry
47. Visit the World War II Memorial
Another moving tribute on the National Mall is the World War II Memorial. In the center of the monument is a shallow pool surrounded by 56 pillars – one for each of the states and territories of the U.S. that sacrificed soldiers to the war.
On one side is a Freedom wall that has 4,048 gold stars, each representing 100 Americans who died in the war.
48. Have lunch at Mitsitum Cafe in the National Museum of the American Indian
I love Mitsitum Cafe, a Native American-inspired cafeteria, and would eat there all the time, if I could. Out of all the museums on the mall, this one has the best food, so make it your midday stop so you can enjoy lunch here.
The food court-type cafeteria bases stations on different Native American regions so you can try some of the specialties from each region.
49. Watch a Washington Capitals Game
If you're in to hockey, you should definitely plan to attend a Washington Capitals game (when it's hockey season, of course). The DC professional hockey team plays at Capital One Arena in Chinatown. Check the official schedule of games.
50. Admire the plants at the National Arboretum
Think of the National Arboretum as a very large garden – over 400 acres of gardens. There are trees, plants, flowers, and lovely winding paths to walk along to see everything. The U.S. National Arboretum is open to the public seven days a week.
The arboretum grounds are open daily from 8:00 am to 5:00 pm and the National Bonsai & Penjing Museum is open daily from 10:00 am to 4:00 pm.
More Tours to Book:
If you've done and seen everything on this list, I commend you for hitting up all of the top things to do in Washington DC. If you've got one that didn't make the list, let us know in the comments. I'd love to hear your suggestions.
Frequently Asked Questions
What are some must-see attractions in Washington DC?
Washington DC is home to many iconic attractions, including the National Mall, the Lincoln Memorial, the Washington Monument, the Smithsonian Museums, the White House, and the United States Capitol. Visitors can also explore historic neighborhoods like Georgetown and Dupont Circle, or take a stroll along the Potomac River.
How can I get around Washington DC?
Washington DC has an extensive public transportation system, including the Metro subway and bus system, which is a convenient and affordable way to get around the city. Visitors can also use ride-sharing services like Uber and Lyft, or rent a bike or scooter to explore the city on their own.
When is the best time to visit Washington DC?
The best time to visit Washington DC depends on your preferences. Spring (March-May) and fall (September-November) are popular times to visit, as the weather is mild and there are many outdoor events and festivals. Summer (June-August) can be hot and humid, but it is also peak tourist season, with many attractions and museums offering extended hours. Winter (December-February) is typically the least crowded time to visit, but it can be cold and snowy.
How can I visit the White House or the United States Capitol?
Visitors can tour the White House and the United States Capitol by booking a tour in advance through their Member of Congress. These tours are free, but they do require advance planning and security screening. Visitors can also view the White House from outside the gates on Pennsylvania Avenue, or take a guided tour of the Capitol Visitor Center.
Like this post? Why not save it to Pinterest?
FOLLOW US on Pinterest, Instagram, Facebook for more great travel inspiration and tips.
Pin it for later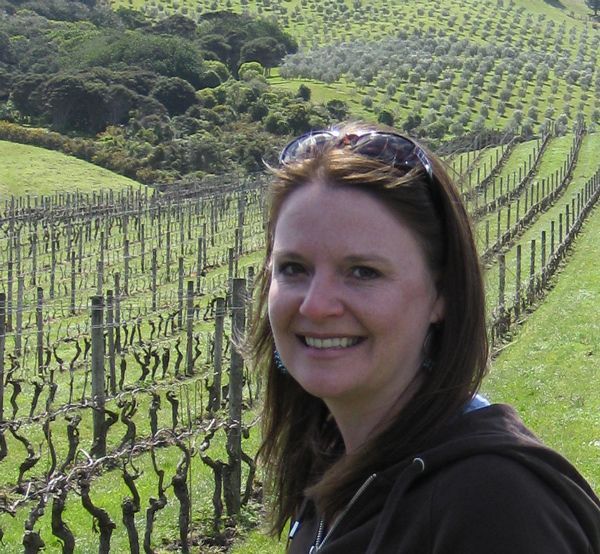 Laura Lynch, creator and writer of Savored Journeys, is an avid world traveler, certified wine expert, and international food specialist. She has written about travel and food for over 20 years and has visited over 75 countries.