From the crackle of campfires to the snow-dusted mountain backdrops, Alaska is a fantastic travel destination for anyone looking for outdoor adventures, beautiful landscapes, and the ability to catch a glimpse of things you don't see in your regular like, like glaciers and bears.
With this 7-Day Alaska Itinerary you'll be all set with a road trip through Alaska, where you'll encounter a kaleidoscope of natural sceneries while traveling in one of the most awesome places to visit in the United States.
Unsure how to plan a fun-filled road trip to Alaska's top attractions and sights? This guide will take you on a trip through this state's top spots and sights to see, with many adrenaline-fuelled activities sprinkled along the way.
» You might also want to see our guide for Juneau.
Rent a Campervan and See Even More
Have you ever considered a road trip in a campervan? Driving yourself from place to place in your destination is a great way to see more, do more, and spend less!
Escape Campervans are the largest in North America with 600+ campervans and lots of good reviews. Escape your routine and embrace your adventurous spirit by exploring the world in a campervan.
Self-Drive vs Tour Group
There are many ways to see Alaska, including a cruise, a self-drive road trip, or a guided tour. All of these options have their pros and cons. We usually prefer to do a self-drive trip and that's why our itinerary is built for driving.
In the itinerary we've included some of our favorite day tours that you can partake in along the way, so it's sort of a hybrid self/guided tour.
There are a lot of pre-organized tours you can take that will allow you to see it all without having to do any of the planning or logistics. That can be a really nice relaxing way to experience Alaska.
Here are a few guided tours we recommend:
Are 7 Days in Alaska Enough?
While you could take a lifetime to explore every nook and cranny this region has to offer, an Alaska one-week itinerary is the perfect amount of time to travel and explore this region.
Filled with national parks and glaciers to explore, you'll need at least 7 days to be able to get to all the top sights, but you can scratch off most of what you want to see in this amount of time.
A shorter trip in these snowy terrains might be an attractive choice, but you'll either spend half the time traveling or only be able to see one or two spaces.
If you have 2 weeks to spare, you can either space this itinerary out and enjoy seeing more things in each location, or you can pack in more sights.
How to Get Around
From the fishing community of Sitka to the amazing things to do in Juneau, Alaska is known as the largest state in the US. Although spending your time in the snow-capped landscape is the ultimate draw of Alaska, you'll have to come to terms with the fact that you'll spend a lot of time on the road.
While touring this majestic area is possible with public transport, such as bus services and the Alaska Railroad for long-distance travel, renting a car is the more convenient option.
Whether you're renting a small vehicle or opting for an RV road trip experience, you'll be able to operate on your schedule and get to your destination much faster. Here are some basic rules that might apply when you rent a car in Alaska:
7 Day Alaska Itinerary: Day-to-Day Guide
With a keen sense of adventure and a hidden stash of road trip snacks, you can tour the winding paths of Alaska in style and comfort.
From the historic center of Anchorage all the way to the icy pleasures of the Matanuska Glacier, this sanctuary of simple living is a unique setting to explore. Take a look at your Alaska road trip itinerary to prepare yourself for the experience of a lifetime.
Here is a list of the best places to stay in Alaska to help you find great hotels along the way.
Day 1 & 2: Anchorage and Talkeetna
The moment your touch down at the Ted Stevens Anchorage International Airport, you'll encounter the homey charm of Alaska's largest city. Filled with amazing museums and animal-dotted parks, Anchorage is the place to start your one week in Alaska with a bang.
To ensure some rest before trekking the riveting roads of Alaska, you can spend some time in this city to get your bearings and dip your toe into what this state offers.
To get a taste of Alaska's beautiful biodiversity, you can take a trip to the Alaska Botanical Garden to get your fill of this state's greenery in a controlled setting. From whimsical wildflower trails to a heritage garden, this space will have all nature lovers swoon from its lush plains.
For a walk on the arty side, you can go to the Anchorage Museum to experience a fantastic array of cultural and historic-centered exhibits and activities.
Whether you're looking to see a dazzling display of Alaskan heritage pieces or looking to attend a pop-up concert, this space will have you enchanted from start to finish.
On the second day, you can slowly make your way to the charming little town of Talkeetna to cut a few hours of your driving to the next destination on your Alaska road trip planner. This pit stop is worth the visit, from dog sledding to enjoying its rustic edges.
Tours to enjoy:
Day 3 & 4: Denali National Park
Start the day early by heading down to Denali National Park, which takes about 2 hours and 40 minutes to get there, for two days of epic exploration of Alaska's rugged beauty. From the highest peak of Mount Mckinley to the depths of Wonder Lake, this space always has something new to explore.

No trip to this picturesque park is the same, as the various seasons transform this natural setting into a different landscape each season. From the icy adventures of snowshoeing in winter to frolicking through wildflowers in spring, Denali Park provides a diverse set of outdoor activities.
With only one road in Denali National Park, you'll only be able to travel a short distance in the park itself, and the rest can be explored through either guided or free bus trips.
The various bus routes you choose are dependent on what you're looking to include in your trip, like hiking or ranger excursions, so be sure to plan ahead of time.
Various designated camping areas are speckled inside the park and are the perfect opportunity to test your wilderness skills and sleep under a blanket of stars.
If you're looking to extend your stay to search for the elusive illuminating wonder of the northern lights, you can embark on a guided tour near the vicinity. With expert photography tips and a warm drink in hand, you'll be able to capture this prism-colored event in full throttle.
Tours to enjoy:
Day 5: Palmer
On this day, you'll have to embrace the long drive to your next destination (around three hours and 39 minutes, so be sure to delve into some car games to pass the time).
Once you get to Palmer, you'll be able to experience the down-to-earth charm of farm life. Interestingly, this town was initially founded as a social experiment according to the New Deal implemented in 1935.
Amongst the beautiful backdrop of the Chugach Mountains, remnants of the past can still be seen amongst the scenery, such as the Colony House Museum. The house itself celebrates Alaska's rich heritage and displays the appearance of a family home during colonial times.
If you find yourself in the town's vicinity in late August, you'll be able to catch the stately splendors of the Alaska State Fair. Filled with prized produce and a lively atmosphere, you'll be able to celebrate the many farm-fresh finds of the season like a true local!
Another quaint attraction peppered along the way is the fuzzy haven of the Musk Ox Farm near Palmer. With a tour that explores the ins and outs of farm life, you'll have a blast getting a close encounter with these musky mammals.
Day 5 & 6: Seward & Surrounds
Seward and its surroundings are the final unexplored destination of your best Alaska road trip, with another epic day of driving along the way. While the long-distance (approximately just above three hours long) might be quite taxing, you can stop at these locations along the way to stretch your legs:
Known for its sensational scenery and its saltwater salmon, the nautical escape of Seward is a must-see when visiting Alaska, from the bobbing boats at Seward Waterfront to the bellowing calls of whales at Kenai Fjords National Park.
One of the main attractions in the salty-aired region is the marine animal marvel of the Alaska SeaLife Center. This excursion will not disappoint; whether you're ready to feel the squishy creatures at the Discovery Pool or looking to wave to seals at their enclosure, this excursion will not disappoint.
Tours to enjoy:
Day 7: Drive Back to Anchorage
To make sure you don't rush to the airport in early morning haste, you can use your last day to stay one more night in the lovely Anchorage. You can slowly make your way back during the day and visit various attractions that will be the perfect end to your trip.
These anchorage itinerary activities include the stately woodland quarters of Alaska Native Heritage Center and the Tony Knowles Coastal Trail.
Final Thoughts on a 7-Day Alaska Road Trip
With a wide array of exciting and relaxing outdoor activities, this forest-laden space will convince all who walk among its plains of the treasured beauty of nature.
This North American region is a large and magnificent state with a perfect opportunity to delve into the wondrous world of experiencing life on the road.
Like this post? Why not save it to Pinterest?
FOLLOW US on Pinterest, Instagram, Facebook for more great travel inspiration and tips.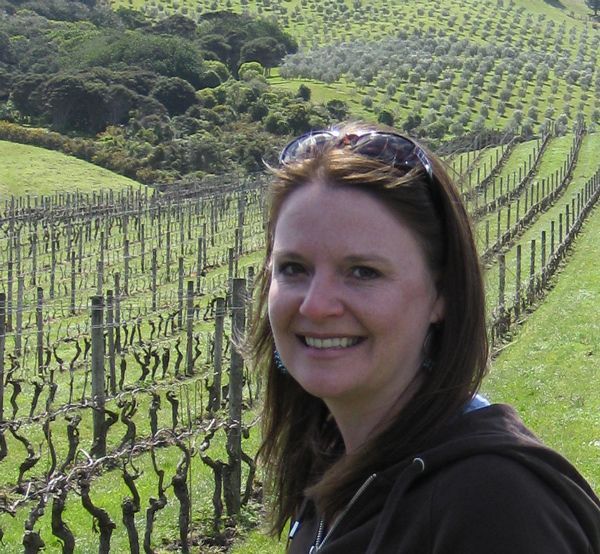 Laura Lynch, creator and writer of Savored Journeys, is an avid world traveler, certified wine expert, and international food specialist. She has written about travel and food for over 20 years and has visited over 75 countries.