Germany is a country full of history, Medieval cities, amazing food and wine, and cultural traditions that you can join in, like Oktoberfest. Yet not many U.S. travelers spend a lot of time exploring this country – choosing to go to France or Italy instead. We want to change that and help you see how exciting Germany can be.
It can be difficult to decide where to start and where to go when visiting a country for the first time, so we've done the hard work for you and planned a full 7-day Germany itinerary, beginning in the thriving tourist hotspot of Hamburg and ending in the equally popular city of Munich.
With just 7 days to explore this vast country, you will only be able to skim the surface, but you'll be able to see and enjoy famous landmarks and amazing things that you probably didn't even know were here. Like some of the places on this list of beautiful sights to see in Germany.
We've also listed some tips for your trip to Germany below the itinerary itself, so be sure to read until the end for some important advice.
Planning your trip to Germany?
Best Tours and Experiences in Germany:
Visiting other destinations in Germany? Check out our guide to traveling in Germany that includes information on many popular destinations like Berlin and Munich, plus Oktoberfest in Munich. Going outside of Germany? Here's our Europe travel guide.
Where to Start & What to See
Many tourist guides and travel blogs will recommend beginning your visit to Germany either in Hamburg Munich or Berlin, but in the interest of cutting travel time as short as possible during your trip, we suggest starting in Hamburg.
Hamburg is located on the River Elbe and is one of Germany's federated states. Since Hamburg is in the northern region of Germany, it's easy to work your way down through the other central and southern locations in the itinerary from there, and it's only just over 2 hours from Berlin by train.
Stops On the Itinerary
Hamburg – Sitting on the River Elbe is the second largest city in Germany, Hamburg. It is the biggest harbor city in Germany. It's also a beautiful city to tour because two-thirds of the land is covered with parks, trees and lakes.
Berlin – As the Capitol of Germany, Berlin is rich in culture, architecture and nightlife. The city is covered with parks, rivers, greenery and bridges. Partake in a walking tour to get the full effect of this historic German city.
Dresden – Dresden is the largest metropolitan area in Germany. The city thrives on manufacturing, transportation, and culture. The high tech items are what drive their economy and occupy their jobs. It is also a place of art and inspiration.
Rothenburg Ob Der Tauber – You don't want to miss this cute town in Bavaria that is just oozing with charm. It's a Medieval walled city with beautiful colored wooden houses.
Neuschwanstein – Everyone knows this amazing castle, but to see it in person is an experience you won't forget.
Munich – Munich is a southern city in Germany that is located near the Alps. Best known for hosting the annual Oktoberfest Beer Festival, Munich is also a city filled with cultural activities. This is a great cultural center in Germany with opera, theatre, ballet, museums, and galleries. In Munich, you will find also the factory of the sports car BMW.
How to Get Around
Driving is very easy in Germany, as is the train system. However, you can't easily reach every place on our itinerary by train. In places, such as between Rothenburg and Neuschwanstein, the train requires a minimum of three changes and takes over four hours.
It's best to rent a car so you can get around to each place without having to deal with train times and tickets.
If you prefer to use the train only, then I would modify the itinerary to stay in only the bigger cities, which would be Hamburg, Berlin, Dresden, and Munich, with a side journey to Neuschwanstein from Munich.
Hamburg to Berlin: 3:20 by car; 1:45 via train
Berlin to Dresden: 2:10 by car; 2:15 via train
Dresden to Rothenburg: 4 hours by car; 7:45 via train
Rothenburg to Neuschwanstein: 2:30 by car; 6 hours with transfers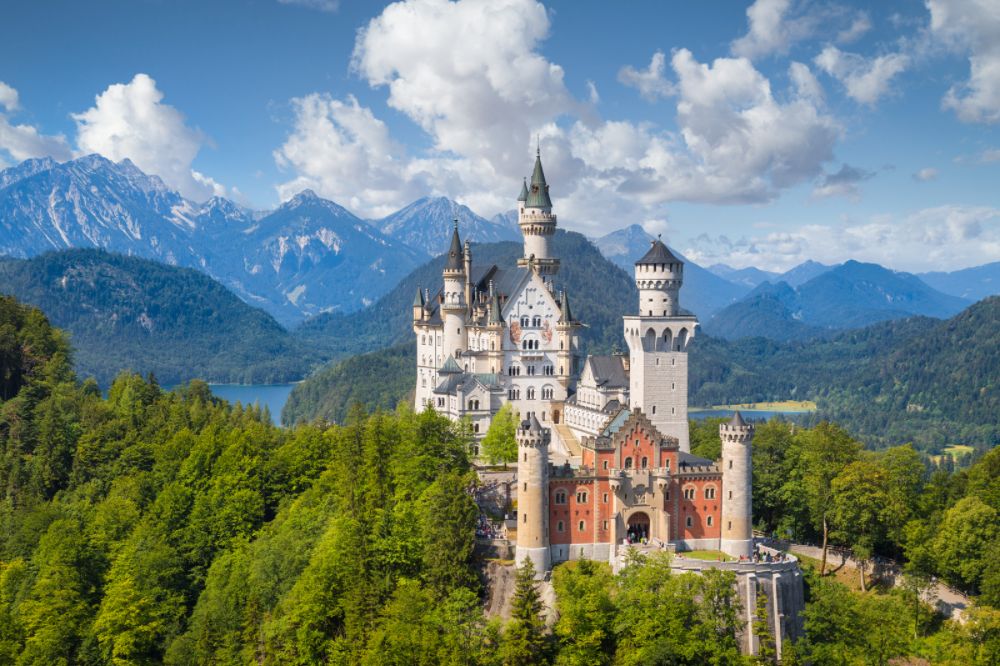 When to Visit Germany
There are reasons why you might want to visit Germany in each season. For instance, the popular Oktoberfest celebration is in September, as is the wine harvest, which is a great time to visit the wineries.
In the winter there are Christmas markets taking place in cute towns all over Germany, especially in Rothenburg. Spring is a great time to go for fewer crowds, better prices, and an abundance of spring flowers.
You might also be interested in planning a trip during the Hamburg Dom, which takes place three times per year. It's Northern Germany's biggest public festival. Expect it to be on in November, April, and August.
7 Days In Germany
Day 1: Hamburg
If you're lucky enough to visit during Hamburg Dom, join in the classic funfair rides, sample traditional German food, and just take in the culture.
Where to Stay in Hamburg
Altstadt, the historic center of the city, is definitely the best area to stay in Hamburg for tourists because it's near everything you'll want to see, or a quick walk or train ride.
Our recommended hotels are:
Where to Eat in Hamburg
Hamburg's signature dishes are Franzbrötchen (a French roll), Currywurst, Labskaus (a beetroot seafarer's stew), and Rote Grütze (a red-berry dessert).
Some restaurants we like going to in Hamburg are:
Tours to Try:
Day 2: Berlin
You'll be spending your second day in Germany in the capital city of Berlin. There is, of course, plenty to see and do in this city, so you'll want to get an early start from Hamburg. With so much to see you may want to come back and visit again. This 3-day Berlin itinerary will help you out.
One of my favorite ways to see many of the top sights in Berlin is on a walking tour. This half-day walking tour is only $20 and takes you around to all the main sights included in the list below. You won't go into anything, but you'll get an idea of where and what they are so you can go back.
Where to Stay in Berlin
The best locations for tourists in Berlin is right in the center of the city, called Mitte. From here, you'll be in easy walking distance of all the top sights and you won't need to take public transportation unless you want to head further outside the main areas.
We enjoyed staying at the COSMO Hotel (newly opened Design Hotel) to the southeast. The Radisson Blu to the northeast and the Grand Hyatt to the southwest are also good choices.
Where to Eat in Berlin
You might be expecting the typical German foods in Berlin, but schnitzel isn't the only thing on the menu in this melting pot of a city. There is a great international food influence in Berlin that leads to a lot of fusion.
If you're lucky enough to be in Berlin on a Thursday, be sure to check out all the street-food vendors at Markthalle Neun. It opens at 5pm and features dozens of food options.
Even before I spent any time in Berlin, I knew about the Currywurst. It's Bratwurst served with curry powder and ketchup, plus generally a side of fries. It's one of the most popular street food dishes in Berlin. You'll find some of the best Currywurst at Curry Mitte (in the middle of Mitte – very convenient), or at Curry 36.
Tours to Try:
Day 3: Dresden
Dresden is between 2 and 3 hours away from Berlin by train or car. This city is the perfect follow-up to your historical journey through Berlin. Dresden has three major landmarks – the Baroque Zwinger Palace, Semperoper opera house, and the Church of Our Lady – all of which are must-sees.
The first thing you should do when you arrive in Dresden is visit the Frauenkirche Church, also known as the Church of Our Lady. This Baroque-style building has a rich history that begins in the 11th century when the originally Romanesque structure was built, through the 18th century when it was destroyed and rebuilt.
The Zwinger Palace was built in the baroque style. It's a palatial estate with gardens that houses internationally renowned museums and is the stage for many festivals, parades, and dramas.
Semperoper is where you'll find world-class opera, ballet and concert performances in one of the most beautiful opera houses in the world. Check out their calendar to see what's on during your visit.
We also recommend spending a few hours at the Green Vault. This is the site of the royal treasury, but it's also a great spot for recreation.
This Renaissance palace was the residence for the Electors and then the Kings of Saxony from the 16th to the 19th century.
The Dresdener Residenzschloss was a residential palace from the 16-19 centuries, but is now a collection of museums for the various state collections.
Where to Stay in Dresden
The best place to stay in Dresden for tourists is the Altstadt, where you'll really be able to enjoy and experience the rich past of the city and feel like you're immersed in the history of the place. There are many great hotels in this area and they are walking distance to most things you'll want to see.
Our recommended hotels are:
Where to Eat in Dresden
The top Saxony dishes you should try in Dresden are mostly consisting of meat and potatoes. These are all definitely worth a try if you find them on the menu:
Rinderroulade – This is a thin-sliced round steak, rolled up with a coat of mustard with diced bacon and pickles.
Dresdner Sauerbraten mit Rotkraut – A slow roasted and spiced leg of beef that is sliced and served with red cabbage and bread dumplings.
Sachsische Kartoffelsuppe – A hearty potato soup with speck or sausage.
Pulverturm, located right downtown, is a great place to try Saxony dishes in a unique underground vault restaurant complete with original stone walls.
You'll also find many of the dishes above on the menu at AltMarktkeller, a beer cellar restaurant that serves local traditional dishes.
We especially love Paulaner's im Taschenbergpalais which serves excellent Central European cuisine alongside a great variety of beer.
A popular beer garden where you can eat and drink outside is Augustus Garten – definitely go here if it's a nice day out and you want to just enjoy the atmosphere and the nice weather.
Tours to Try:
Day 4-5: Rothenburg Ob Der Tauber
Rothenburg ob der Tauber is a fair train journey from Dresden (about 7 hours), so you might need to leave it off your itinerary if you're using the train – or plan to add an extra day for the journey. If you're driving, it will take about 4 hours 30 minutes. For that reason, we have given 2 days for this cute town, so you can enjoy the drive along the Romantic Road, or get there by train and still have time to see everything.
Romantic Road is one of the most well-traveled paths in Germany. It takes you through several quaint and picturesque towns like Ausburg and Wurzburg as well as beautiful forests before reaching the famously colorful town of Rothenburg.
Rothenburg's streets are lined with timbered houses, painted in every color of the rainbow. Complete with cobbled streets and warm-looking red roofs, Rothenburg ob der Tauber (which translates in English to 'red fortress above Tauber River') dates back to the Medieval ages and feels like a trip back in time.
If you choose to visit Germany in December, you will love the abundance of Christmas markets that set up along the streets. Be sure to grab a mug of hot Glühwein as well. Last time I visited, you got a different souvenir mug to keep from each Gluhwein stand.
Here are the things you'll want to do in the city:
Take a walk along the walls. The old quarter has 42 towers, most of which you'll find along the 4 kilometer Tower Trail, which is open around the clock for you to walk on, with plaques along the way giving information.
Walk around town. You'll see the beautiful Town Hall (Rathaus) with the clocktower that animates every hour with cute little figurines. Also be sure to see the most picturesque spot in town (pictured below), the Plönlein, which translates as "little square". So cute!
Rothenburg Castle makes for a relaxing afternoon strolling through the castle garden or the park, learning some more history on the way.
In the evening, if you're in the mood for an eerie and exciting experience, you should book a spot on the Night Watchman Tour to hear some German legends and see Rothenburg at night.
Where to Stay in Rothenburg
The town is very small so there are only a few choices for hotels, all of which are well located and easy walking distance. My recommended hotels are:
What to Eat in Rothenburg
What I love about this town is how everywhere you go is just as cute as the next place. There are some really cool places to eat here.
There are also a number of local foods you should try. One of my favorites is the Schneeball, which you will see in the store windows of many bakeries. Stop and give one a try. This is also a good opportunity to try Wiener schnitzel (pounded breaded veal) and Schweinsbraten (roast pork).
Zur Höll – Translates as "To Hell", this is a super cool medieval cellar restaurant with a cozy atmosphere inside one of the oldest homes in Rothenburg. Some of the tables are in carved out caves.
The Bell Restaurant – If you're a wine lover, you have to visit this restaurant and winery located on the Plönlein Corner. You can even take a tour of the vineyard and cellar.
Day 6: Neuschwanstein Castle
On day 6, you will be exploring Neuschwanstein Castle, which is about 2 hours outside Munich in the village of Hohenschwangau. It takes about 2 hours 20 minutes to get there by car from Rothenburg ob der Tauber.
Another option is to go directly to Munich and take a guided tour to Neuschwanstein, which will take away some of the stress of planning. I recommend this full-day tour from Munich, which includes round trip train and a guided tour.
The castle itself feels like something out of a fairytale, and you can learn all about its 19th-century history on a tour. Neuschwanstein Castle is a popular tourist attraction, so you must book your tickets in advance for a timed slot. The tour is 30 minutes long, but you have to also get up to the castle, which takes about 30 minutes as well.
You can buy tickets at the entrance, but you likely either won't get the time you prefer or you won't get a ticket at all if they sell out, especially because they go on sale at 8am and you likely won't arrive by then.
You can also take a tour of the Hohenschwangau castle on the opposite mountain, but you will need almost the whole day to complete these two, so you'll have to decide how much time you have.
Where to Stay
If you're planning to stay overnight in Neischwanstein and really get the most out of your time there, you'll want to book at the Villa Ludwig Suite Hotel & Chalet. It's fantastic and located right in the historic center of Schwangau.
Where to Eat Near Neuschwanstein Castle
If you want to sit down for a meal while you're visiting the castle, I would recommend the Neuschwanstein Restaurant that is located up on the hill as you come down. It is a touristy area, so no matter where you eat it will be a tourist restaurant, so why not try the one with the most atmosphere.
Order a kase spaetzle and a schweineschnitzel and enjoy the scenery.
At the bottom of the hill, after you've descended into town, our recommendation is Schlossbrauhaus Schwangau, which is a rustic microbrewery serving authentic Bavarian cuisine.
Instead of staying in the area, I recommend taking the train back to Munich for the night. There are more choices and you'll be ready to go for day 7.
Tours to Try:
Day 7: Munich City Center
Spend your final day in Germany in one of the most vibrant and fun-filled cities in the country: Munich.
Munich Old Town is a must-see if you're interested in medieval architecture. The Glockenspiel is probably the main tourist attraction in the area. It's the chimes of the clock tower that plays a scene with dancing figures on the hour. You'll find this at the New City Hall (Rathaus) tower at Marienplatz. Plan to be there on the hour, then take a walk along the Marienplatz to take in all the sights and do a little shopping.
One of the best ways to learn about Munich and get acquainted with the city in a short time is on a walking tour. I recommend this 2-hour tour that takes you to historic landmarks like the Old Town Hall, Frauenkirche and St Peter's Church, past the famous Hofbräuhaus beer hall, into the lively Viktualienmarkt food market, Marienplatz and Odeonsplatz.
We also recommend taking a walk around Englischer Garten, which is a park dating back to the 18th century. This is the perfect place to enjoy lunch with a cold beer and a satisfying view because there are plenty of beer gardens, including our personal favorite, Hirschau.
You can take your pick from the various museums open to the public in Munich. The State Museum of Egyptian Art is particularly fascinating, as is the Deutsches Museum. To see some incredible antique sculptures from the Greek and Roman eras, be sure to visit the Glyptothek.
Want to spend more time in Munich? Check out this Munich Itinerary: How to Spend 3 Days in Munich.
Where to Stay in Munich
I like to stay within walking distance of the Marianplatz because most everything you'll be doing is near there. However, if you are planning your trip to coincide with Oktoberfest, you might want to stay nearer to the fest grounds called the Theresienwiese, so I have two recommendations.
Platzl Hotel – 4 star hotel, 5 minutes walk to the Marianplatz
Marc Munchen – Adults only 4-star hotel within close proximity to the Theresienwiese and the train station. We've stayed here numerous times and always love it.
Where to Eat in Munich
Bavarian food is much like what you've come to expect in Germany with a lot of sausage, schnitzel and potato dumplings. There are a few extra dishes that are served in Bavaria that are unique to here.
Weisswurst – a white sausage made with veal and pork and served in a bowl of broth, often served with a pretzel and beer on the side.
Münchner Schnitzel – Like other variations of schnitzel, this one is special to Munich and is spread with horseradish or mustard before being breaded and fried.
You can toast the amazing experiences you've had and order a final Bavarian meal at Hofbrauhaus, which is one of the most famous taverns in the world. It's huge and super fun. Another way to enjoy it is on a Beer & Food Evening Tour, on which you'll visit Hofbrauhaus and a few others, plus the beer museum.
Another place we really like to eat is Weinhaus Schneider, a cozy and eclectic fondue restaurant near the Rathaus. The Ratskeller Restaurant is another fun 19th-century cellar restaurant right next to the Rathaus.
Attending Oktoberfest
If you're planning your trip to coincide with Oktoberfest, which takes place from mid-September to early October most years, you will definitely want to plan ahead. Hotels fill up fast, so book your stay at least 4-6 months ahead.
You don't need tickets to attend Oktoberfest and the best time to go is during lunch on the weekdays, so you can get a seat at a table and see various tents without needing a table reservation. Table reservations for the evening session are VERY hard to come by. Try this small-group Oktoberfest tour that includes a reserved tent table.
Read our full guide on Oktoberfest to plan your trip.
Tours To Try:
What To Do If You Have More Time
Day 8+: Lake Constance And The Black Forest
A lot of our itinerary so far has been based in some of Germany's famous cities, but if you have extra time to spend, we recommend getting away from the city and exploring the Black Forest and Lake Constance.
Lake Constance is a World Heritage Site, located about 3 hours away from Rottenburg, and it's one of the best places to go if you want to see the Alps in all their glory.
The Black Forest is about 2 hours away from Lake Constance. If you're driving, you could stop at Constanzer Wirtshaus for lunch on the way. This is a traditional German Pub with a beautiful view of the river.
Wine Tasting in Germany
The Black Forest is also known for being home to some of Germany's best vineyards and wineries. If you're in the mood for a glass of wine after your forest excursion, you should definitely visit Nagelsforst for a wine tasting.
The wine area of The Black Forest is the 3rd largest and southern-most wine region in Germany
Tips For Visiting Germany
If this will be your first time visiting Germany, bear these tips in mind to ensure you get the most out of your week:
Remember that Germany is amongst the most populous European countries, and since it's known for being very tourist-friendly, it's also a popular vacation destination. This means that you're likely to encounter a lot of crowds, especially in major cities like Berlin and Munich. Therefore, it's best to book restaurant tables, tours, and other activities ahead of time.
Germany is a beautiful country, but it's important to remember that many aspects of German history are very sensitive and sobering subjects. Therefore, it is imperative to be respectful at all times, but particularly when visiting memorials and historical sites.
A week in Germany is enough to see the major cities and have a diverse range of experiences. However, if you want to spend more time in cities like Berlin or try to see some of Germany's lesser-known hidden gems, we recommend extending your stay to 10 days or 2 weeks.
Restaurants and Bars – You do not get water for free, you have to pay for it. If you order water you will get carbonated water. In most restaurants, you can request tap water and they may or may not charge you but it is most likely straight from the sink.
Frequently Asked Questions
How many days in Germany is enough?
For a more comprehensive tour of Germany, including major cities, cultural landmarks, and natural beauty, 10-14 days or more would be ideal. If you plan to visit one major city like Berlin, Munich, or Hamburg, a minimum of 3-4 days is a good starting point to get a taste of the city's highlights. If you want to explore a specific region, like the Romantic Road or the Bavarian Alps, you might need around 5-7 days to see the main sights and immerse yourself in the local culture.
What to do in Germany for a week?
Start in Hamburg, where you can enjoy the funfair rides and cultural delights during Hamburg Dom. Explore the Speicherstadt and HafenCity, along with museums and beautiful lakes. Day 2 takes you to Berlin, where you'll visit historical sites like the Holocaust Memorial and Berlin Wall. Marvel at the Brandenburg Gate and explore Museum Island. Day 3 continues to Dresden, known for its Baroque landmarks, including Zwinger Palace and Semperoper opera house. Day 4-5 brings you to Rothenburg ob der Tauber, a picturesque town along the Romantic Road. Day 6 leads you to the fairytale-like Neuschwanstein Castle, offering a glimpse of 19th-century history. End your journey in vibrant Munich, exploring its Old Town, the Glockenspiel, Englischer Garten, and fascinating museums. This itinerary promises a memorable and diverse exploration of Germany's history, culture, and natural beauty.
How much money do you need for a week in Germany?
Overall, a rough estimate for a budget traveler in Germany might be around €800-1200 for a week, excluding international flights. Mid-range travelers could plan for €1200-2000, while luxury travelers might budget upwards of €2500 or more.
Remember that these are general estimates, and your expenses depend on travel choices and spending habits.
Final Thoughts On This 7-Day Germany Itinerary
We hope that you'll thoroughly enjoy your week in Germany with the help of our 7-day itinerary!
Remember to leave yourself enough time to travel by car or train between your destinations each day to ensure you get to see everything.
Like this post? Why not save it to Pinterest?
FOLLOW US on Pinterest, Instagram, Facebook for more great travel inspiration and tips.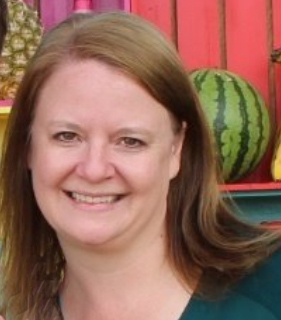 Laura Lynch, creator and writer of Savored Journeys, is an avid world traveler, certified wine expert, and international food specialist. She has written about travel and food for over 20 years and has visited over 75 countries. Her work has been published in numerous guidebooks, websites, and magazines.