It is now common to find Thai food in most major cities around the world. This is because the appetite for Thailand cuisine continues to grow around the globe.
The fact that you can get Pad Thai (stir-fried noodles) or Tom Yum Goong (spicy and sour shrimp soup) at a deli a few blocks from your home is good. But I guarantee the Thai dishes you eat when traveling in Thailand will blow them all out of the water.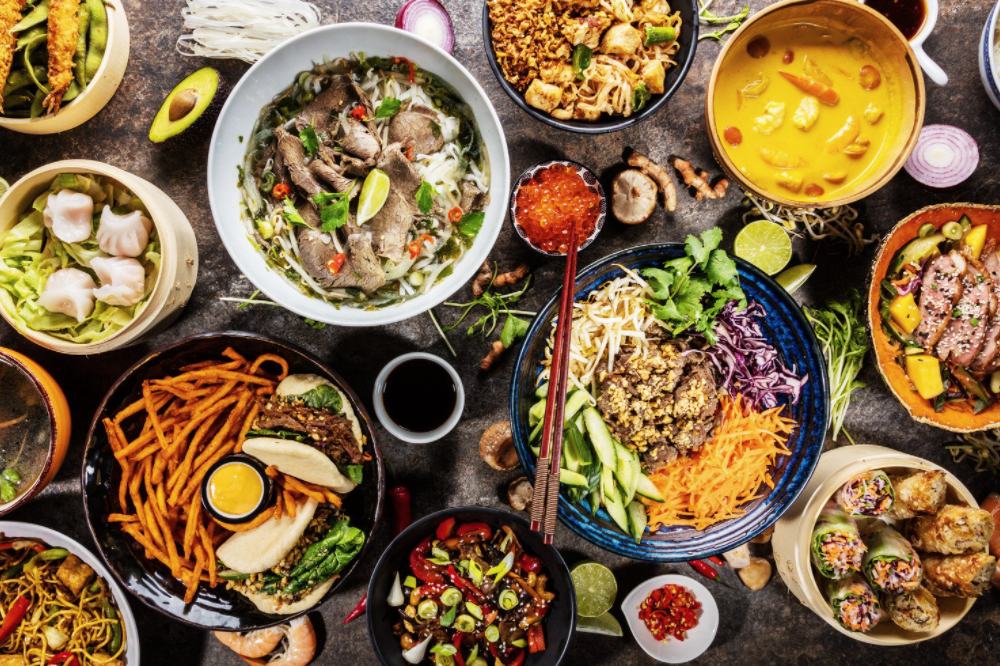 If you love Thai food and want to experience really authentic Thai cuisine, plan a trip to Thailand and get ready to eat your heart out. In this article, I will show you some of the culinary delights you will find when you take a foodie trip to the 'Land of Smiles', as Thailand is nicknamed.
PRO TIP: One of the best ways to experience Thai cuisine while visiting Thailand is to take a cooking class. Some cooking classes are even hosted in Thai local's homes, giving you a unique glimpse of what ordinary life looks like for locals.
Heading to Thailand? Read about the floating markets of Bangkok and see our Essential Travel Guide to Bangkok. You can pack out your itinerary with these great things to do in Bangkok.
Interesting Facts about Thai Food Culture
Thai cuisine usually has four seasonings that are perfectly blended to create mouthwatering meals. These are salty, sweet, sour and spicy. You'll taste all four seasonings in almost all Thai dishes. If you don't like spicy food, don't worry there are plenty of meals that don't have spices.
People in Thailand enjoy sharing meals together, it is actually considered bad luck to eat alone. So don't be surprised when you order food from a street vendor, for example, and it is served in platters that will be enough to be shared by the number of people present.
When sharing meals only serve 1-2 spoonfuls of a dish at a time. If you serve more than this in Thai culture you'll be seen as a greedy person. So be considerate of others when serving yourself.
Unlike other countries in Asia, Thai people don't normally use chopsticks to eat. They prefer to use a spoon and fork, I am sure this is good news if you're not good at using chopsticks like me. The fork is used to push food onto the spoon.
As you travel around Thailand and interact with the locals, you'll often be asked "Gin Khao Yung" which means "have you eaten". Thai people love their food and are constantly eating. Because of this, they like to offer their guests food at any time of the day.
Thai food is not only delicious but it is also very cheap. You can pay as little 40 Thai Baht, which is less than $2, for a large meal that will leave you uncomfortably full.
Now that you know a little bit more about Thai food culture let's get into the best Thai foods you should try when you travel to the Bangkok, Chiang Mai, or another part of this amazing country.
The Best Thai Dishes to Eat in Thailand
1. Tom Yum Goong (Spicy Shrimp Soup)
This is the most popular Thai soup but if you're not a fan of seafood you may not like it because the main ingredient used to make it is shrimp. Other ingredients include lemongrass, birds-eye chili's, kaffir lime leaves, galangal, fresh lime juice, shallots, fish sauce, and coconut cream if you prefer a creamy version.
Because of the chili used to prepare it the soup is hot, so if you don't like spicy foods remember to order a milder version. You can also order Tom Kha Gai (Chicken in Coconut Soup) instead. The soup is made from spices similar to tom yum goong but the chilies are optional this time.
Also instead of seafood, tender strips of chicken and aromatic Asian mushrooms are used to prepare the soup. Tom kha khai is the perfect soup to order if you're not so keen to try Thai chili dishes.
2. Som Tam (Spicy Green Papaya Salad)
A lot of Thai food has meat in it, mostly seafood. If you're a vegetarian one of the best Thai meals you can order is this salad. Som Tam is prepared from green (unripe) papaya, tomatoes, carrots, long beans, peanuts, lime juice, garlic, palm sugar, and galangal.
Mixed together they create a tasty salad that provides 5 vibrant flavors sweet, spicy, salty, sour and savory. As you travel around Thailand you'll find there are many different variations of this meal, all of which are very tasty.
3. Pad Thai (Stir-Fried Rice Noodles)
You cannot go to any Thai restaurant in the world and miss this dish on its menu. It is an extremely popular meal and is considered one of Thailand's national dishes. Most tourists exploring Thai cuisine for the first time will almost always start by sampling this cheap and tasty meal.
Thai chefs prepare it using stir-fried rice noodles, shrimp or chicken, eggs, groundnuts, lime juice, bean sprouts, tasty tofu cubes, and onions. You can try pad thai wherever you go in Thailand, from Michelin star-rated restaurants to noisy food stalls. This dish is more sour and sweet not spicy.
» Make Chicken Pad Thai at home with this recipe.
4. Guay Teow (Noodle Stir Fry)
This is another popular Thai dish you can get anywhere in Thailand. The soup can be made from chicken, pork or beef together with egg or rice noodles.
Street food vendors also add meatballs and top it up with sugar, lime juice or fish sauce. You can have guay teow at any time of the day. Another version of this dish you'll find everywhere is Char Guay Teow, which is the dry, grilled version (pictured above).
5. Kai Med Ma Muang (Chicken with Cashew Nuts)
I particularly enjoyed this dish and I bet you'll too. As the name suggests the main ingredients used to make it are cashew nuts and chicken breast meat.
These are deep-fried in a pan before soya sauce, honey, mushrooms, pepper, onions, and other vegetables are added to make a sweet, spicy and chewy meal. If you're to ask me only one stir-fried food to order while in Thailand I would definitely recommend this.
6. Gaeng Keow Wan Kai (Green Chicken Curry)
This Thai curry originated from central Thailand. It is very spicy so it is usually served with steamed Thai rice to tone down the spice level. It contains chicken, but if you want you can have it with beef, too. The dish often consists of green chilies and spices ground into a curry paste, ginger, coconut milk, eggplant and fish sauce.
This is one of the spiciest curries in Thailand, but don't let that stop you from trying it. It's also one of the most flavorful curries in Thailand.
7. Thai Spring Rolls
If you're looking for a Thai snack, try this. Almost all street vendors and restaurants serve these spring rolls mostly as a snack or appetizer.
They are freshly made each day and fried when you order then, so they come to you crispy and hot from the oil. Eat them dipped in sweet chili sauce or hot sauce. Spring rolls are made both with just vegetables or with minced chicken or pork. They are simply amazing.
8. Pad Kra Pao Moo (Holy Basil Stir-Fry with Pork)
This minced pork dish is one of the street food favorites that locals and visitors alike order again and again. It's cooked with a fatty minced pork, lots of fresh holy basil, sometimes green beans, and red chilies.
The holy basil has a very unique licorice / spice flavor that gives the dish its uniqueness and it's often what drives people to love it so much. You'll see what I mean once you try it.
9. Khao Soi
A dish that you'll find in Northern Thailand is this rich and delicious Khao Soi. It's a yellow coconut curry noodle soup with egg noodles, pickled cabbage, shallots, a chicken leg, and crispy noodles on top. We hadn't heard of this dish until we visited Chiang Mai and found it just about everywhere. It's slightly different each time, depending on the preferences of the chef, but it's always rich, aromatic, and super filling.
10. Pad Woon Sen (Stir-fried Glass Noodles)
One of my favorite dishes to order in Thailand and back at home at my local Thai restaurant is Pad Woon Sen. This dish uses glass or cellophane noodles and is packed with fresh crisp veggies, like sugar snap peas, carrots, baby corn, and shallots. The sauce is light and simple, a little oyster sauce for seasoning. You can add prawns or chicken if you want.
Additional Thai Dishes to Try
Thai cuisine has a wide variety of tasty dishes, and I can't mention all of them in this article. However here is a short list of other delicious meals you could try:
Khao Pad (Thai Fried Rice)
Mookata Thai BBQ (Thai Style bbq pork)
Pla Nueng Manow (Steamed Fish with Spicy Lime Sauce)
Yum Nua (Spicy Beef Salad)
Banana Roti (Banana Pancake)
Sai Oua (Northern Thai Sausage)
Yam Pla Dook Foo (Fried Catfish with Green Mango Salad)
Pad Phuk Tong (Stir-Fried Pumpkin)
Pak Boong (Morning Glory)
Pad Phak (Fried Vegetables)
Kai Jeow (Thai Omelette)
Kao Niew Ma Muang (Mango and Sticky Rice)
→ Visiting different parts of Thailand? Be sure to check out our Thailand travel guide for information on many top destinations and activities you shouldn't miss while you're there.
CONCLUSION
As you travel to different places in Thailand ask the locals or you guide to suggest some Thai meals. I am sure they'll recommend amazing meals you'll enjoy and miss once you get back home.
Like this post? Why not share it on your Pinterest Board?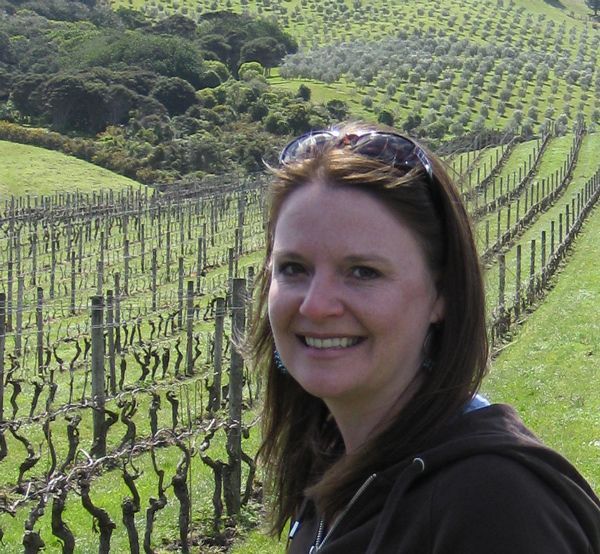 Laura Lynch, creator and writer of Savored Journeys, is an avid world traveler, certified wine expert, and international food specialist. She has written about travel and food for over 20 years and has visited over 75 countries.