Italy is one of those countries you could visit dozens of times and never run out of fun and exciting things to do and places to visit. There are endless possibilities, and luckily many of those great experiences are located within an easy distance from each other.
That's why we always recommend choosing an Italian city to base yourself from, like Bologna, and taking day trips from Bologna to other great cities and experiences nearby. Within an hour or two train ride, you can reach all 8 of these best day trips from Bologna, Italy, that we recommend.
You can choose to spend an entire day in a nearby city, or stay over a night or two. As long as you plan to stay long enough in Bologna, you can easily get around to a few or even all of these day trips while staying there.
Going to Bologna? Also read these helpful articles:
Here's more to help you plan
Planning your trip to Bologna?
Where to Stay in Bologna:
Best Tours and Experiences in Rome:
Getting Around in Italy
The best way to get around to all or even a few of these towns in Italy is to rent a car and drive. I always book through DiscoverCars.com for the best deals. It's not too difficult driving around in Italy, but you should be prepared for a few things:
You need an International Driver's License, which is just a translation of your U.S. or other country license. You can get this at the AAA office, or online.
Most cars in Italy are manual (stick-shift). You can rent automatics, but there aren't a lot of them so you have to book in advance.
The roads are sometimes very narrow and not paved. It's best to rent a very small car that can easily manuever the roads and parking spots.
Florence is one of my favorite Italian cities. It has that old-world charm you really crave when visiting Italy. It's also overflowing with incredible architecture and museums.
You'll definitely need to be ready for a long day of walking on a Florence day trip, because you will spend at least a few hours standing in line for things (especially in the high season).
The top things to see in Florence are the Accademia Gallery, home to Michelangelo's masterpiece, 'David', the Duomo, and the Uffizi galleries. You'll also want to spend ample time walking through the historic streets and monuments of Florence – it's just as incredible as anything you'll see in the galleries.
Add in the views from the Ponte Vecchio bridge, and the bustling Piazza della Signoria and you have the perfect day trip to Florence. For a complete breakdown, here's our guide on everything to see and do in Florence.
Book tickets for Florence's top attractions in advance:
The historic town of Modena is just a 30-minute train ride from Bologna. In 2018, Modena is home to the #1 restaurant in the world, according to the World's 50 Best Restaurants list, and we think it's the perfect side trip for foodies.
It's one of our top fine dining experiences you should travel for. You try your luck at getting a reservation at the esteemed Osteria Francescana, but be sure you start trying for a reservation at the exact moment the booking window opens, or you may be out of luck.
Other things to explore in this ancient town are the medieval porticos, The Cathedral, Torre Civica and Piazza Grande, which are UNESCO World Heritage Sites and something you really don't want to miss. It's enchanting.
There are other landmarks in Modena, like the Duomo and Palazzo Ducale. And of course you can also spend the day in the surrounding countryside, sampling the famous parmesan and balsamic that make this area so unique and well-known.
Book a Day Trip to Modena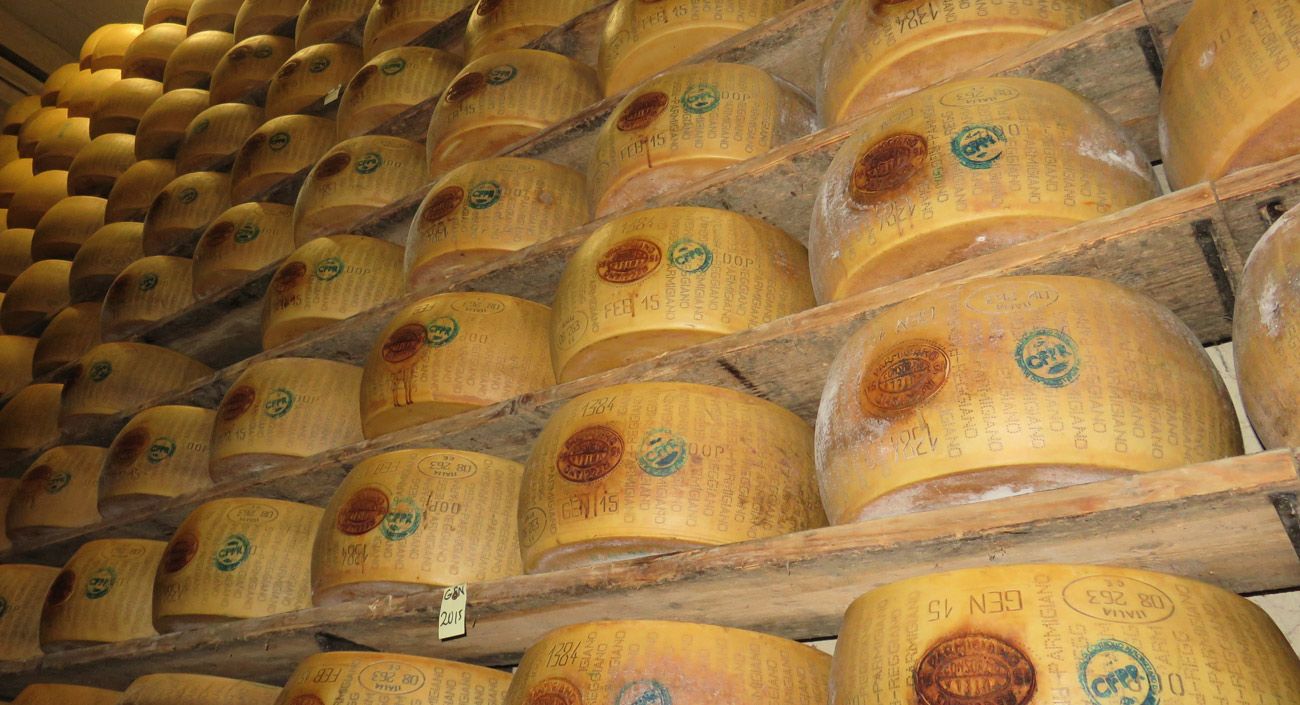 Parmigiano-Reggiano. I can't get enough of the stuff. I could eat it on everything – from pasta to pizza, and even my salad at lunch. This PDO product, under Italian law, can only be produced in specific provinces, Parma being one of them.
Seeing it being made right in from of you – stirred in huge vats and poured into molds to age in huge storage facilities for years – it's impressive and awe inspiring. A day trip to Parma typically includes a food tour to see the Parmigiano-Reggiano and Parma ham factories.
These tours can last an entire day. You'll get a chance to see the whole process in person as well as taste the products. We absolutely loved the food tour we took from Bologna.
You can sign up for that tour right here. There are other things to do in Parma than food, however. You can also check out the amazing architecture of this town, like the Palazzo della Pilotta, the Parma Cathedral, and the Baptistery of Parma, or spend some time at the art museum admiring Italian paintings from the 12th to the 18th centuries.
There's also a large park (Parco Ducale) where you can retreat from the city in a tranquil environment.
Book these great Parma tours and activities in advance:
If you're a car or racing fan, you're going to want to take a day trip to the Ferrari Factory and museum just outside of Modena. I would suggest making this a separate day trip, however, because there is a lot to see.
You'll want ample time to explore the Ferrari Museum, which is located next to the factory and Fiorano test track. But that's not all there is to see here. Ferrari isn't the only sports car manufacturer in the area.
You'll also find the Pagani and Lamborghini factories. The Pagani factory and museum are located in San Cesario sul Panaro. If you've not heard, Pagani produces the Zonda and Huayra, which is the fastest in the world!
The cars are completely hand-built. The Lamborghini museum also walks you through the history of this company and it's incredible cars.
Book a tour of these museums in advance:
Romagna Wine Region - Faenza
If you're a wine lover, the Romagna wine region is one that you shouldn't miss if you're in the area. It's located just 30 minutes outside of Bologna and is the sister wine region to Tuscany.
In Romagna, the wine makers have been steadily increasing the quality and value of their full-bodied, fruit forward Sangiovese, which rivals the wine you'll find further south in Tuscany, and the unique and lovely Albana di Romagna white varietal.
If you have a car, you can jaunt around the region, stopping in to various wineries for tastings. You may not be able to visit all of these wineries, as many of them don't have a tasting room or the ability to meet guests.
Check out their websites to contact them, or learn about tasting opportunities. If you can't arrange a visit, you can find many, if not all of these wines, at area restaurants.
⇒ Read our full coverage of the Romagna wine region, which includes where to go wine tasting.
The city of Ravenna has a lot to offer in terms of history and architecture. The city is flowing with UNESCO World Heritage Sites.
One of the major draws to Ravenna are the many mosaics that adorn the major buildings of the city, like the Basilica di San Vitale, the Basilica di Sant'Apollinare Nuovo, and the Mausoleo di Galla Placidia.
You'll want to discover the areas around Piazza del Popolo and the Dante enclave, as well as learn a bit about the Byzantine and Roman history.
A great way to discover this fascinating city is on a private guided tour, where you'll have a guide telling you about the history and stories behind the mosaics. You can book a private tour below.
Book these great Ravenna tours and activities in advance:
Book a Day Trip to Ravenna from bologna
Milan is only a one-hour train ride from Bologna and well worth it, too! Known as the fashion and design capital of Italy, you'll be blown away by the designer shopping options.
But Milan has a lot of cultural activities to offer, too, like the dramatic Duomo di Milano cathedral (which is a must-visit for architecture fans) and the Santa Maria delle Grazie convent, which is where you'll find Leonardo da Vinci's mural "The Last Supper".
Once you start walking around Milan, you'll see that it's an easy city to explore, with lots of unique things to see and do. There are also a lot of fine dining restaurants that you'll want to make time for.
Don't worry, you won't need a car to get around here. It's easy to take the train right into the center of town and spend your day walking to the various attractions.
Book your tickets for Milan activities in advance:
Verona (with wine tasting)
Romeo and Juliet fans will definitely want to take a day trip to Verona. It's a lively city with beautiful architecture and a few key sights to see, like the Arena of Verona, the House of Juliet, Castel Vecchio, the the Old bridge.
Just a few kilometers outside of Verona is the famed wine region of Valpolicella, where Valpolicella Classico, Ripasso, and Amarone wines are made. You can make a visit to some of these great wineries from Verona, to try the wines for yourself.
You can then spend as much time in Verona as you like before returning to Bologna.
Book these Verona city tours in advance:
CONCLUSION
We know you're going to love these day trips from Bologna. There's something for everyone – whether you're into cars, food, or architecture.
That's the real charm of Italy. It's extremely multi-faceted. Been to Bologna already? Tell us what your favorite day trip is from Bologna in the comments.
Planning for Europe? Here's more…
Like this post? Why not share it on your pinterest board? ⇓⇓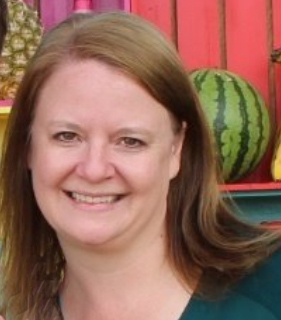 Laura Lynch, creator and writer of Savored Journeys, is an avid world traveler, certified wine expert, and international food specialist. She has written about travel and food for over 20 years and has visited over 75 countries. Her work has been published in numerous guidebooks, websites, and magazines.