Visiting Walt Disney World is a dream trip and one that will surely be cherished forever, but it can also be stressful and expensive. If you're planning a trip to Disney World, the best way to get the most out of your holiday, without major stress, is to be organized.
We planned our first Disney World vacation months in advance to be sure we found the best airfare, hotels and discount ticket prices, but a lot of the tips for visiting Disney World that we've listed below were way off our radar.
>> While you are in Florida you may want to check out these 10 Unique Things you can only do in Florida.
We hope you use the tips and tricks we learned from our Disney World trips to make your own planning a little easier.
» Also read our Disneyland Trip Planner for all the details of planning a trip to Disneyland, and our guide on what to pack in your Disney day pack.
» Looking for more travel inspiration in the United States? See our U.S. Summer Vacation Ideas and 12 U.S. National Parks to Visit. Here are a few more fabulous U.S. Cities to visit.
Disney World Planning Tips
1. Avoid School Breaks & Holidays
As we draw closer to school summer holidays, Orlando will inevitably be on the bucket list for many families. Families with children are often required to visit Walt Disney World during the high season, whether that be summer, Easter or Christmas due to school obligations.
However, for this reason, high season is an exceptionally crowded time to visit WDW. This usually leads to many families having a disappointing trip, due to the crowds. You can avoid the disappointment by knowing what to expect during these busy times, and learning how to avoid issues.
While there used to be quiet times at Walt Disney World, it's increasingly difficult to find a time when the park is quiet, even outside of school holidays. Special events and discount ticket prices during slower seasons means the park is always busy.
However, My number one recommendation for all visitors to Disney World is still to avoid all school and public holidays, if at all possible. Otherwise, prepare for Disney World to be busy.
2. Find Discount Tickets
One thing is for absolute sure – Disney tickets are expensive. Once you've saved up all the money to get there (which includes flying across the country, for us), and the cost of accommodation and food, you'll probably be minorly outraged at the cost of the tickets.
But demand dictates price, so we have to suck it up and pay the price. However, that doesn't mean you have to pay full price! There are many ways to find discount Disney World tickets or to save money on the tickets you intend to purchase.
Use the tips below to save money on admission to Disney World.
Walt Disney World tickets vary in price depending on the season. Tickets are cheapest in mid-January and most expensive during Christmas season. You can expect higher prices around holidays and lower prices during periods when most children are in school.
There's no need to buy flexible date tickets, which are more expensive. Just purchase standard tickets and if your date changes, you can exchange the tickets for the new date in your Disney account.
Each ticket you buy is good for a certain number of admissions, but those admissions don't necessarily have to be used consecutively. All regular 2-day or longer tickets are valid for a few extra days than the number of days of admission, so you can take a break partway through your trip and do other things.
Since a multi-day ticket is valid for more days than you purchase (for instance, a 4-day park hopper ticket is valid for a 7-day range), you can play around with the validity window to find cheaper tickets. What I mean is, if you're buying a 4-day ticket for May, it might cost less to purchase a validity range from May 1-7, then for May 3-9. This is because the ticket price varies by day. Some days might be cheaper than others.
Buy your tickets in advance. Tickets of 3+ days cost at least $20 less if you purchase them in advance online or over the phone, as opposed to buying them in person at the Disney World ticket booths.
Unless you are really only visiting one park, in total, never buy single day, single park tickets. For any multi-day trip, the park-hopper ticket is the way to go. This ticket will allow you to change parks during the days of your vacation. You can leave one park and go to another to avoid the crowds.
Disney raises the price of tickets sometimes a few times per year, so the longer you wait to purchase your tickets, the more chance they will be more expensive when you do.
Unless you are only buying a 1- or 2-day ticket, you will always get a better price from a 3rd party ticket dealer, than at the gate. We trust and use Undercover Tourist to find great deals on Disney World tickets.
Other online retailers include Park Savers and Get Away Today. You can also purchase slightly discounted tickets at Costco.
You may also be eligible for additional ticket discounts like: AAA, Military, Corporate, Disney Vacation Club and being a Florida resident.
The Park Hopper Add-On Is rarely necessary. It will generally take you an entire day to see a park to its fullest, so hopping parks will probably not even enter your mind. Plus, it gets exhausting moving between parks.
Some words of caution. Never buy partially used Park Hopper tickets. These tickets are tied to the purchaser and can't be used by multiple people. You won't be allowed into the park and that will be a huge waste of money.
Also never buy resale tickets on Craigslist or Ebay. There are too many scammers out there to take this chance.
>> Click here to purchase your tickets on Undercover Tourist
3. Use Disney Genie, Genie+, and Lightening Lanes
Disney Genie is a free service provided by Disney that helps you plan your trip. Both Disney Genie and Genie+ consists of two main features: Tip Board and My Day.
The tip board includes a feature where you can see the forecasted wait time for each ride as a bar graph so that you can know the ideal time you should head to a specific ride. The Genie tells you ride operating hours, showtimes, and even wait times!
Disney Genie is continuously updating your itinerary depending on where you are at the park and the current waiting times at different rides. All of that is free.
In comparison, Disney Genie+ is a paid service that adds an additional fee to your ticket. You get all the features of Disney Genie and a la carte Lightning Lane selections. This gives you the option to select a ride from a list and book a time to ride. You can then just show up at that time and go through the lightening lane line skipping the stand-by line all together. You can only use this once for each available ride.
Tip: It is a good idea to purchase it when you purchase your park tickets. That way you are guaranteed that rate and you won't be charged an up-charge if the fee is higher the day you go.
A la carte Lightning Lanes can't be accessed via your regular Genie+ purchase, you have to pay an additional fee for them. They don't have a set price, like Genie+ the price to ride can vary based on park attendance. Even if you didn't purchase Genie+ you can still purchase a la carte Lightning Lanes through Disney Genie Service.
A la carte Lightening Lane rides are purchased by the ride. They are usually high volume rides. This can be good for rides that consistently have a long wait time or you really want to ride it and have limited time. Make sure to check the Disney app for rides that are offered through Genie+ and individual lightening lane passes.
If you are staying at a Disney Resort hotel, a Disney Springs Resort Area Hotel, or at a handful of other select hotels nearby, you can purchase Genie+ and book a lightning lane or a la carte lightning lane arrival windows at 7 am, otherwise you have to wait until the park opens to make your selection.
Look for attractions that have single rider lines. If you're not bothered who you sit with, take advantage of this. Even when we are all in the park together, we all get into the single rider line and get through the line much faster.
If you have older kids, this is a great way to go, because you'll all experience way more rides in the amount of time you have in the park.
4. Arrive Early
One very important thing you can do to stretch your hours in the park is to arrive at the park before the official scheduled opening time.
The reason for this is two-fold.
Guests are usually allowed into the main street area at 8 a.m. (sometimes 10-15 minutes earlier), and the parks opening time is 9 a.m. During the hour prior to opening, you can eat breakfast or visit the shops along Main Street.
A lot of visitors won't arrive at the park until later in the morning, especially locals who have visited the park many times. So the park tends to be relatively empty first thing in the morning.
Secondly, the Let the Magic Begin opening show includes lots of Disney characters and takes place on the stage in front of the castle just before park opening. You'll want to get there in enough time to get a good spot to see the show.
Keep in mind that arriving at the park isn't as easy as just walking up to the gate. You may need to factor in parking time, getting everyone ready, and walking time to the gate.
When the opening show is over, the path toward Fantasyland is the most popular at park opening, so you might want to choose a different route to begin your day.
Extra Magic Hours
Each day, Guests staying at select Walt Disney World Resort hotels have the opportunity to enjoy select attractions in at least one of our 4 theme parks, before or after regular operating hours. To see when and where the Extra Magic Hours benefit is offered, view today's park hours.
To take advantage of this perk, you must be staying in one of the following Disney Resort hotels: Walt Disney World Swan Hotel, Walt Disney World Dolphin Hotel, Shades of Green® Resort, Disney Springs Resort Area Hotels, Four Seasons Resort Orlando, Hilton Orlando Bonnet Creek, Waldorf Astoria Orlando.
5. Make a Plan Ahead of Time
Making a plan in advance will help immensely once you're in the park. You'll want to look over the park map and decide which attractions are more important to you, then map out a strategy.
The most useful plan will include arriving early, hitting your must-do rides and attractions, taking a break in the early afternoon for lunch and a bit of downtime, while the park numbers are at their highest, then returning in the evening for entertainment or to hit up rides that were missed earlier.
If you don't have time to make your own plan, check out the park plans offered by Undercover Tourist. These include optimized times and schedules for 1- and 2-day trips to Disney World and even give suggestions on which FastPass+ reservations to make in advance. Highly useful!
If you didn't have time to do any planning, we suggest riding the park rides at the back of the park first. It may take a while to walk into the park but most other patrons stop at the first rides. As the park starts to fill they move to the back rides. Utilize this time to enjoy some of the popular rides at the back of the park.
6. Come Prepared
Make sure that you carry a backpack with you into the park. Disney allows you to bring your bags on all rides so you don't need to worry about what to do with it while you ride. This pack will serve you well during the day. Plan to take carry on luggage only!
The one thing you absolutely should pack is water or a refillable water bottle, and any drinks you might want (in amounts that are comfortable to carry). This will save you dearly during the day. The cost of drinks inside the park is extravagant.
Get in the spirit with one of these Disney backpacks
Other things you'll want to add to this backpack are:
Ponchos (both in case of rain and for water rides)
Snacks (you can even pack a sack lunch)
Sunscreen
Extra T-Shirt
Small first-aid kit
Sunglasses
Extra camera batteries
Extra micro SD media cards
Anti-bacterial hand gel
Wet wipes
7. Team Up for a Meet & Greet
When the Disney characters appear, your kids will no doubt want to get authographs and meet their favorite characters, but the lines to do so can get long, fast.
If you have two adults with you then you will need to team up to help the kids get signatures from the characters. Once you are ¾ of the way to a character, one of the adults should move to the next line to wait for the next character while the kids get the first signature.
This will dramatically increase your time through the lines for characters and ensure your kids get to meet at least their top two.
8. Remember Where You Parked
If you're driving to the park, it can get really tedious finding your car among all the look-alikes in the parking lot. If you plan ahead, you can get a marker or flag for your car. This will make it simple to find your car in the afternoon after a hard day in the parks.
Make sure you make a note of the section and spot you parked your car, or better yet – drop a pin on your mobile phone.
CONCLUSION
As you can see, a lot of pre-planning goes into creating the perfect Disney World vacation. If you start planning right away, you'll have enough time to complete this list of tasks, plus find a great place to stay near Disney for your family.
Quick. Check these necessities off your prep list!
Like this post? Why not save it to Pinterest?
FOLLOW US on Pinterest, Instagram, Facebook for more great travel inspiration and tips.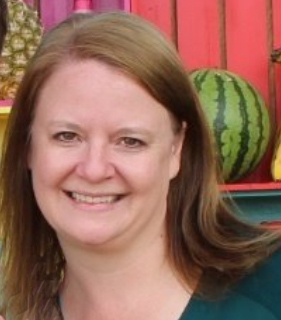 Laura Lynch, creator and writer of Savored Journeys, is an avid world traveler, certified wine expert, and international food specialist. She has written about travel and food for over 20 years and has visited over 75 countries. Her work has been published in numerous guidebooks, websites, and magazines.