South America's largest country, Brazil is known for its football prowess, the Rio de Janeiro carnival, its sandy beaches, the Amazon rain forest, and its diverse food culture.
Trying Brazilian cuisine when you visit is one of the best ways to take in this diversity. Any foodie who travels to Brazil for a culinary experience will be excited about the wide range of foods they can sample. In this post, I'll show you some of the popular food and drinks you must try in Brazil when you visit.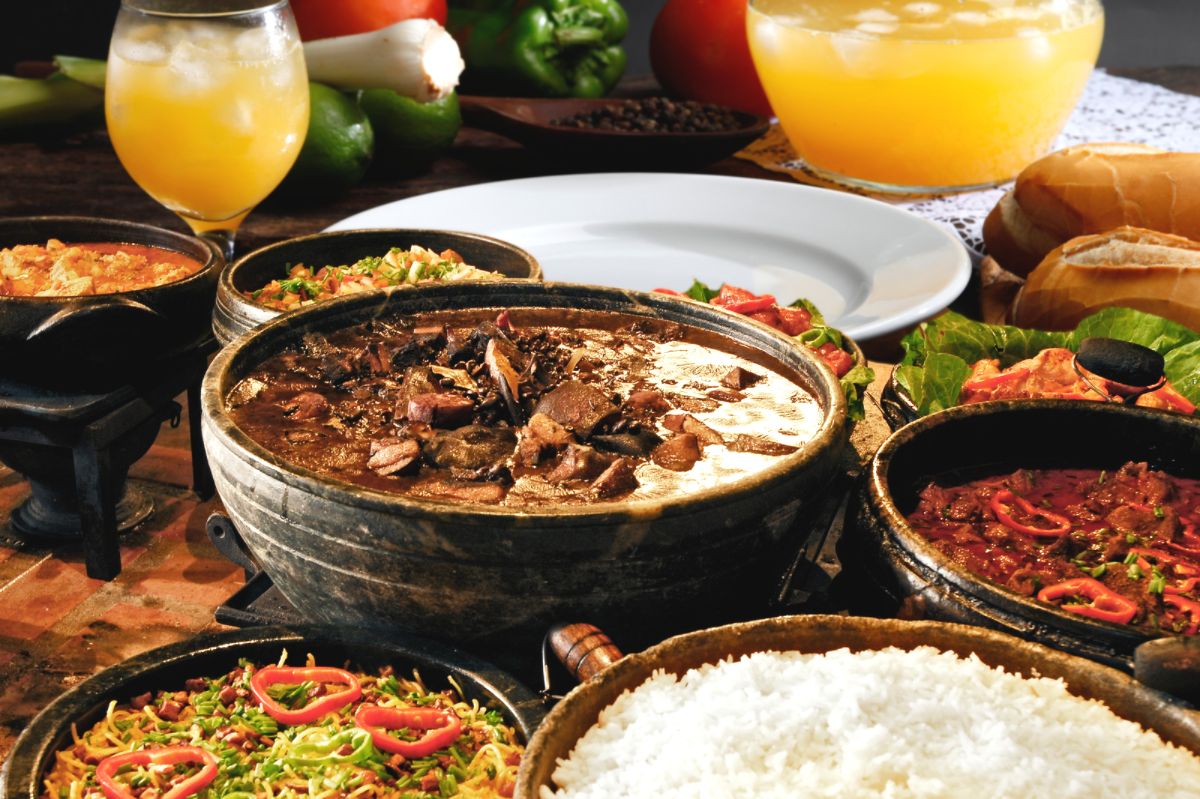 With close to 210 million people, Brazil's population is very diverse due to its long history of slavery and immigration. It has the highest number of Italians and Japanese outside Italy and Japan and a large demographic of Asians, Africans and Portuguese.
This mix of people greatly influences the country's food culture, as you can imagine. Below, you will find the 9 foods and drinks that you must try when you visit Brazil. When you get home, you can try making some of these foods yourself. Here are 30 traditional Brazilian food recipes to make.
Pro Tip:
To travel to Brazil you will need to apply for a visa online or do a
Brazil visa renewal
if previously applied for a one.
What to Eat & Drink in Brazil
1. Feijoada
This is a very popular meal in Brazil. Pronounced as fay-zhoh-AH-dah, this stew is made from black beans, which are the main ingredients, and meat – mostly pork sausages, ribs, or dried beef.
It can be served with rice, collard greens, and farofa – toasted manioc flour. Feijoada is available all over Brazil and is sold by street restaurants and high-end hotels.
When you travel around Brazil you will notice different regions have their own special way of making this meal all of which are mouthwatering.
2. Moqueca
Moqueca originated from Espirito Santo and Bahia, two coastal towns in Brazil. Pronounced as moh-KEH-kah, this meal can be made using fish or prawns.
The saltwater fish or prawns are cooked in tomatoes, onion, coriander, palm oil, garlic, and coconut milk to make a very tasty stew. It is served hot from the clay pot used to prepare it at restaurants. It goes down well with farofa or rice.
3. Bacalhao
This is a dish made popular by the Portuguese when they colonized Brazil. Bacalhao is salted codfish which is baked with potatoes, tomatoes, and onions. The dish came about because salt was used to preserve food before refrigerators were invented.
Preparing this dish takes time because the dried and salted cod has to be rehydrated and desalinated before cooking. A process that can take up to a day. That is why the meal is made during special occasions like holidays and family reunions in most homes around Brazil. It is best served with a drizzle of olive oil and white rice on the side.
4. Acaraje
This is a snack made from black eyed peas. The peas are pealed then smashed before being molded into fist-size balls which are fried in palm oil until they are golden brown. After this, they are split open for toppings to be added.
Some of the fillings you can have include cashew nuts, tomatoes, shrimp, cassava, onions, prawns, etc. You'll best enjoy it when served hot and with a dash of chili. To have a taste of acaraje, you can buy it from street food stalls and outdoor markets in Sao Paulo.
Also try it with Vatapá, a Brazilian stew made of bread, coconut milk, herbs, dendê (palm oil), shrimp, and finely ground nuts.
5. Brazilian Barbecue Meat
When you go to Brazil you must eat at a churrascaria, which is an all-you-can-eat restaurant. Rio de Janeiro has some of the best churrascarias. They serve different types of barbecued meat, which is sliced on your plate by servers who walk around the restaurant with selections of meat.
Types of meat you can feast on include beef and pork sausages, fish, chicken, pork, lamb, crocodile, and wild boar. If you're a vegetarian don't worry, you can try out the wide range of salads served at these Brazilian grills. Try their grilled pineapple. I am sure you will love it.
6. Quindim
The Portuguese are also credited with inspiring this is popular Brazilian dessert. It is made from egg yolks, butter, grated coconut, and sugar. The egg yolks make Quindim yellow in color and it is a very sweet dessert which is sold as tiny circular custards.
7. Brigadeiros
This is another Brazilian dessert you definitely must try. The ingredients for this chocolate truffle include condensed milk, cocoa, and chocolate sprinkles. If you've got a sweet tooth you will absolutely love this dessert. When making your order for this treat ask for a whole strawberry to be added in the middle, which will make the brigadeiros more delicious.
8. Cocktails
The most famous Brazilian drink is caipirinha which is widely shared amongst friends and family during meals and night outs. It is made from cachaça, which is liquor made from sugarcane, lime, and sugar.
Caipiroska is also another cocktail you can enjoy in Brazil. It has vodka and fruit which in most instances is strawberry or lime. Be sure to try batida de maracujá, a drink made with passionfruit juice, condensed milk, and vodka. When you go to the beach, your drink of choice should be agua de coco.
This is coconut water found inside a freshly opened green coconut. Most beaches in Rio de Janeiro have agua de coco vendors who sell this drink which is popular among beachgoers due to its hydrating and health properties. Once you're done drinking the coconut water ask the vendor to break the coconut open for you to eat to the sweet coconut inside.
9. Acai
The Amazon forest has hundreds of fruits which you must try or your trip to Brazil will not be complete. Açaí is one of the Amazon fruits to enjoy. Indigenous tribes in Brazil used to eat this fruit to replenish their energy.
This and more health benefit are still known to be contained in the fruit. You can buy this hard purple fruit in Brazilian cafes, bakeries, juice bars, and supermarket. At the bar, you can also order Açaí vodka or beer. And better yet, you can make your own Açaí Bowl at home using this authentic Brazilian recipe.
CONCLUSION
The foods you enjoy while traveling can give you some of your best holiday memories. When you travel to Brazil, be sure to sample the 9 Brazilian dishes I have outlined above. Doing so will make your travel experience more magical.
Let me know how you find the recommend dishes and other Brazilian foods you try because Brazil has so many dishes it is impossible to write about or try them all.
Like this post? Why not save it to Pinterest?
FOLLOW US on Pinterest, Instagram, Facebook for more great travel inspiration and tips.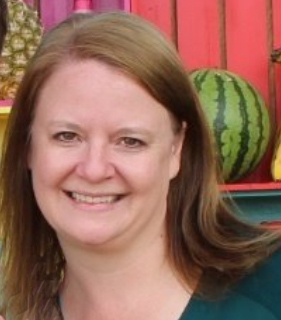 Laura Lynch, creator and writer of Savored Journeys, is an avid world traveler, certified wine expert, and international food specialist. She has written about travel and food for over 20 years and has visited over 75 countries. Her work has been published in numerous guidebooks, websites, and magazines.