Nick and I have this tradition called Going Out of the Country Burger. Whenever we leave the country, we go out the night before for a burger. It started long ago because after returning from a long trip somewhere I'd be seriously craving a good hamburger. We've carried on the tradition for more than 10 years now.
So the subject comes up a lot for us on where to find the best burger in Seattle. We've tried many in search of the best, but I'm not convinced we've got a handle on the competition quite yet.
We came to the conclusion that there's only one way to know for sure who makes the best burger in Seattle, and that is to embark on the Great Seattle Burger Quest ourselves, armed with an ironclad method for evaluation, just as we did in search of the best pizza in Seattle.
Our supper club took to the road for an epic journey that would challenge the limits of our burger-consuming abilities, but would give us peace of mind in knowing once and for all who makes the best burger in Seattle. I will share the results of our quest here, along with the (not very) scientific method we used for determining overall greatness.
How to Measure Greatness
Behold, the Burger Quest Grading Sheet. We located a basic burger ranking spreadsheet and used that to devise ourselves a pretty all-encompassing method of ranking. It covers all of the important criteria, such as meat quality, size, doneness and flavor, bun quality and flavor, produce quality and flavor, burger presentation and aroma, and location ambiance.
Each category has its own section on the grading sheet, so we could measure each part of the burger. I had a pretty strong suspicion that one place would do the meat really well, while another would get the bun just right. The main question though, of course, was who could do it all right. Or better yet, could anyone do it all right?
Here are the total possible points that can be achieved in each category:
Meat: 16
Bun: 8
Produce: 8
Presentation: 8
Fries: 4
Ambiance: 4
What Should We Order?
We decided that in order to measure all burgers equally, they had to have the same toppings. Every burger joint has their specialty burgers. Some have dozens of burger choices. Here's the menu at Giddy Up to show you just a few of the usual choices. And below that is a picture of two specialty burgers at Blue Moon.
After seeing those awesome specialty burgers, it might make you kind of sad to learn that we chose to go with the Classic Burger at each place. It seemed like the only way to make sure no one was throwing a curve ball into the mix. To me, a classic burger is a single patty flash-cooked on the griddle (usually 1/4 or 1/3lb), melted American cheese, a slice of onion, tomato, pickles, shredded lettuce and special sauce. So, we're not talking about a bistro or pub burger, or a fancy restaurant-style burger, where the patty is often grilled over an open flame, with high-end ingredients piled on like a fried egg, foie gras or sauteed onions. We're talking a simple, classic burger.
⇒ Don't forget to check out Seattle's great microbreweries – beer goes perfectly with a good burger!
Where Should We Go?
Where we went was determined primarily by our choice to order a classic burger. We didn't want to include any burger places in Seattle that served restaurant, pub or bistro style burgers and we didn't want to include any that would be unfairly graded due to a major price difference. That left us with about 15 choices, from which we picked our own top 5. (We threw in a secret bonus burger at the end that wasn't included in the rankings – tell you about that later!)
I regret to say that some classic Seattle burger places just didn't make the list. I'm sure if you're from Seattle that you'll read this list and instantly get fired up that your favorite isn't on the list. And I agree that it's not really fair to leave some out, but we're only human and we only have so much available stomach space. The others will have to wait for another burger quest day when we can evaluate them as well. Some of the top mentions are Rain City Burgers, Zippy's Giant Burgers, Burgermeister, Kidd Valley, Scooter's and Bent Burger.
Other awesome Seattle burgers that we think are worth mentioning – that didn't make the list because they didn't fit our criteria — are the pub burgers at Palace Kitchen, Quinn's, Skillet Diner and Two Bells Tavern. Perhaps we will do another burger quest soon that focuses on pub/restaurant burgers.
We visited these five Seattle burger restaurants (plus the bonus burger!), in this order, beginning at 4:30pm and ending at 8:30pm on a Sunday afternoon.
Blue Moon Burgers – 703 North 34th Street (Fremont)
Uneeda Burger – 4302 Fremont Ave N (Fremont)
Giddy Up Burgers – 4600 Leary Way NW (Ballard)
Lil' Woody's – 2040 NW Market St. (Ballard)
Red Mill Burgers – 3058 NW 54th St (Ballard)
The Burgers
Blue Moon Burgers
Our first stop was at Blue Moon Burgers. We had intended to go to the location in South Lake Union, having been there before and knowing that they make a pretty good burger, but unfortunately they decided to close that location on Sundays. So we headed to the one in Fremont. We ordered two classic burgers with a side of french fries and cut each burger into thirds (there were 6 of us).
My first impression of the burger was that it was underwhelming. It was a pretty small burger – the smallest of the five we tried, in fact. The patty was falling apart, almost like it had been cut in half (as you can see in the photo), and the lettuce wasn't cut properly. The bun was a bit too sweet for my liking. It was more like a Hawaiian bun than a burger bun. And it wasn't toasted at all. There was a special sauce, but it was scant and I couldn't really taste it. I couldn't help but think this burger looked better last time I ordered it from the Blue Moon location in South Lake Union, but maybe I was just hoping it did. I'll draw your attention back to the photo of the Blue Moon Specialty burgers above. If that's what their specialty burgers look like, why does the Classic look like this?
The french fries were the redeeming factor at Blue Moon. They were hand-cut potato fries, with just the right amount of crispy exterior to fluffy interior. We discussed how either you like the fries extra crispy, or a bit chewy, and we all concurred that this basket of fries had a good ratio of both.
Cost of two classic cheeseburgers & fries: $15
The Rating

Meat: 8/16
Bun: 5/8
Produce: 3/8
Presentation: 3/8
Fries: 3/4
Ambiance: 2.5/4
Uneeda Burger
We've been to Uneeda a couple of times and weren't super impressed, but our friends often say they really like it, so we wanted to make sure we didn't just have negative experiences there before. Everyone gets a fair shake in Burger Quest. The best part of Uneeda is the space. The outdoor seating area is great, especially on a really nice sunny day like it was on Sunday. The huge garage door opens up and the outdoor and indoor space becomes one.
So, I guess I was wrong about the burger. I certainly don't remember it being this incredible looking. Last time we went, Nick got a grilled cheese sandwich (not sure why!) and it wasn't toasted or melted at all. We had to take it back and it still wasn't done well. There is a consensus among our group that Uneeda is not always consistent. But aside from that aspect, the burger was fantastic. The meat wasn't cooked to our requested doneness, and was actually quite a bit overdone on one of our burgers (the other one had a slight hint of pink in the center). I also really like that they have real cheddar on their burgers, instead of American cheese. But look at all of those pickles! I don't know if any burger really needs a triple stack of pickles on it. The bun was a little thick on the bottom, but it was toasted with butter, so it was delicious.
The french fries were good, as well. They were hand-cut potato fries and were crispy and tender. They weren't seasoned very well, but we were able to remedy that with the salt provided on the table. The ketchup wasn't anything special, but at least it didn't taste fermented, like some places (read on to find out where).
Cost of two classic cheeseburgers & fries: $15
The Rating

Meat: 10.5/16
Bun: 6/8
Produce: 8/8
Presentation: 6.5/8
Fries: 3/4
Ambiance: 4
Giddy Up Burgers
I hadn't been to Giddy Up Burgers before, but I wish I had. The aroma of freshly cooked hamburger met us at the door and was incredibly enticing. The building is really great. You can be sure they got high marks for ambiance. They also had quite a few beers on tap, plus a cider or two and a homemade rootbeer.
I was equally impressed by the burger as I was by Uneeda's. This wasn't a sad-looking classic burger like we found at Blue Moon. This was a real, substantial burger. My only complaints about this burger were that the meat was really tough and the pickles were sort of sweet for dills. The patty didn't quite fit on the bun – the ratio of meat to bun was off. As you can see there is a chunk of our bun missing, which doesn't bode well. It was toasted well though, and tasted good. I really liked that the meat was well seasoned, despite it's toughness, and that there was ample sauce – enough so that we could actually taste it along with the rest of the components. Also, top marks for real cheddar cheese. Now, once the burger is cut, you can also see that the meat is still medium (as ordered) and that the bun is a bit dry.
The fries were really good here. I wasn't expecting every place so far to have good fries. I feel like that's an important part of the burger experience, so I'm happy to see so much consistency. The order of fries was a little on the small side. Overall, we really liked and enjoyed Giddy Up. I'll definitely go back there in the future.
Cost of two classic cheeseburgers & fries: $16
The Rating:

Meat: 11/16
Bun: 5.75/8
Produce: 5/8
Presentation: 3/8
Fries: 3/4
Ambiance: 4/4
Lil' Woody's
Oh Lil' Woody's. I've liked you in the past, but something was wrong with you today. You didn't taste very good, your bun was stale and I'm pretty sure your ketchup was fermented. The last time I was there, I had to send my burger back for being too salty. This time, we just wanted to send the whole thing back.
First of all, the ordering process for us wasn't as cut and dry. They have a Lil' Woody's 1/4 lb burger and a Big Woody's 1/3 lb burger. The 1/4 has ketchup and no lettuce, but we ordered it anyway because we thought it was the most comparable (by price too. It was $4.50). However, when it showed up at our table, we were confused because it resembled a McDonald's cheeseburger. It was small and disappointing, to say the least. So we built our own burger, which was basically a Big Woody without the bacon. The cashier didn't quite understand that and charged me for a Big Woody, but left the bacon off. The Big Woody is $7.50. The build-your-own 1/3 lb without bacon should have been $6.
Regardless, neither of the burgers won us over. After the ordering fiasco, we were in a hurry to finish up at Lil' Woody's, so I absentmindedly cut into the burger before I could get a picture, but you can still get the idea here. Do you even see a meat patty on that burger? Oh, it's in there somewhere.
The fries are another story. The regular order of fries arrives in a basket. There are a lot of them, for sure. But they just didn't taste very good. They were cut too thin and they were really greasy (which you can see in the picture). Then there is the matter of the ketchup. Either it was spoiled or they use a weird brand of ketchup. It tasted fermented. Perhaps it just had too much vinegar in it, but we all agreed that it wasn't good. Perhaps that was why there were smashed fries all over the floor. Needless to say, it wasn't a great experience at Lil' Woody's.
Cost of two classic cheeseburgers & fries: $19.50
The Rating:

Meat: 8/16
Bun: 4/8
Produce: 5/8
Presentation: 4.5/8
Fries: 0.5/4
Ambiance: 2.5/4
Red Mill Burgers
I've always enjoyed Red Mill. We went to the Ballard Locks location, called Red Mill Totem House, and were really late getting there, so we had to eat outside at the picnic tables with no light. Whoops! Should have gotten there earlier! In each of their locations, the tables outside add a lot of seating space to the small interior. Since there's often a line at Red Mill, it's good to have additional seating available. It's nothing fancy, but it works.
In my opinion, Red Mill has a good burger. We ordered the Red Mill Deluxe to stick with our guidelines. Like Lil' Woody's, they also offer a basic cheeseburger that comes without onion, tomato or pickles. It says American Cheese on the menu, but you can upgrade to cheddar. The patty is the most "fast-food"-like of any of the ones on this list, but the toppings and sauce make up for the patty. At least the meat wasn't dry. The burger isn't the most pleasing to the eye, either. I mentioned that we were there late – about 10 minutes before closing – so it's possible they just tossed together our burger so they could go home. However, if you don't mind the sloppiness, it's a tasty burger. All of the ingredients are in balance with each other.
The fries here were on par with the others, as well. The serving size is slightly bigger than we got elsewhere (except for Lil' Woody's), and there was a good mix of crunchy and soft fries. We got the ketchup to go, so it was served in packets. No fermented ketchup here!
Cost of two classic cheeseburgers & fries: $19.50
The Rating:

Meat: 9.5/16
Bun: 5.5/8
Produce: 6.25/8
Presentation: 7.5/8
Fries: 3/4
Ambiance: 2.5/4
And now for the bonus burger!
8oz. Burger & Co.
As I mentioned above in how we chose where we went, it was our decision to leave out Restaurant/Pub burgers and anywhere that we might have table service or the burger would be priced higher than anywhere else. Those rules technically exclude 8oz Burger & Co. from participation in this round. However, I really love 8oz so we threw it in the mix anyway. When our burger arrived, we knew immediately that it wasn't a fair battle with 8oz in the mix and it shouldn't be included in the competition. We did, however, enjoy the burger very much and I wanted to share the pictures anyway, because this is a really good burger that shouldn't be missed!
The patty on the 8oz burger far exceeds any other patty. It's thick enough to cook to order, and it was served a perfect medium, just like we requested, and it was still really juicy. Unfortunately, because of the juiciness, the bottom bun was soggy. The cheese is also superior and it was melting down the sides of the patty. There was just the right amount of sauce. The bun was fresh and tasty, though somewhat soggy on the bottom.
The french fries are perfect here. They somehow manage to get them dark and crispy, but maintain the moisture in the inside, so they aren't dry or hard. The ketchup was also superior. There was a bottle of a premium brand of local organic ketchup on every table.
Of course, all of this awesomeness comes at a price. The cost of the burger is $11, and that's without fries. Plus, you have to pay for service. So the total came to around $30. Obviously it was outside of the range we were going for. But it was a really great experience and an even better burger, so no regrets! As you can see, it received near-perfect scores across the board. Yum!
The Rating:

Meat: 15/16
Bun: 7/8
Produce: 6.5/8
Presentation: 7.5/8
Fries: 4/4
Ambiance: 4/4
So without further ado, I present the results of the Great Seattle Burger Quest 2015:
Blue Moon: 25.5
Uneeda Burger: 38
Giddy Up: 34.75
Lil' Woody's: 24.5
Red Mill Burgers: 30
And the winner is….
UNEEDA BURGER WINS!

What is your favorite burger joint in Seattle? Do you have a favorite Seattle burger to tell us about? We want to hear it!
Save time and money with the Seattle CityPass
(Disclaimer: This post contains an affiliate link.)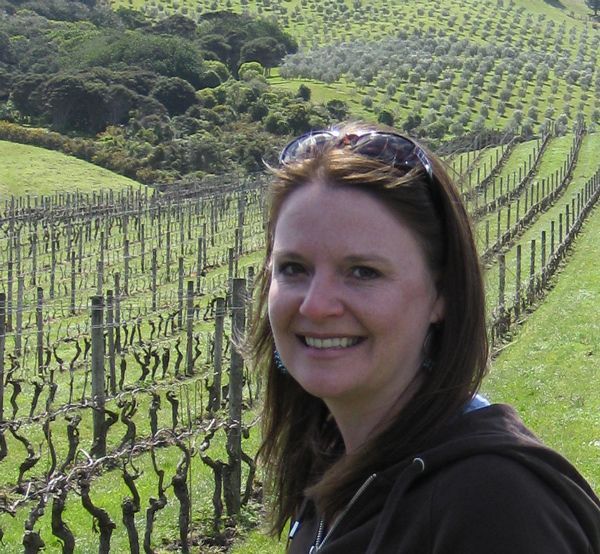 Laura Lynch, creator and writer of Savored Journeys, is an avid world traveler, certified wine expert, and international food specialist. She has written about travel and food for over 20 years and has visited 70+ countries.